20 Eclectic Dining Room Designs
This is not the first time that we posted a list about eclectic rooms. We'd guess that you already have seen the living rooms, kitchens and is looking forward to seeing dining designs like these. We like featuring rooms like this since it is something all of us is familiar. Eclectic design is just like throwing something together and matching themes! For one thing, they are really interesting, unique, and somehow weird at times, but really looks good when you take a good look at it. Make sure that the materials you will be mixing' like steel and wood actually blend well.
Here are 20 ideas for you look into and discover! You might even be amazed that you actually have a similar architecture style in your very homes – or well, if not, then you might decide on going eclectic and colorful and for sure you will definitely love it! You will be amazed as to how these photos turned out – one small room maybe, or maybe a huge dining room that totally exhibits the eclectic – maybe too bold or maybe too discreet. Feast on the photos guys, have fun!
Boston Common House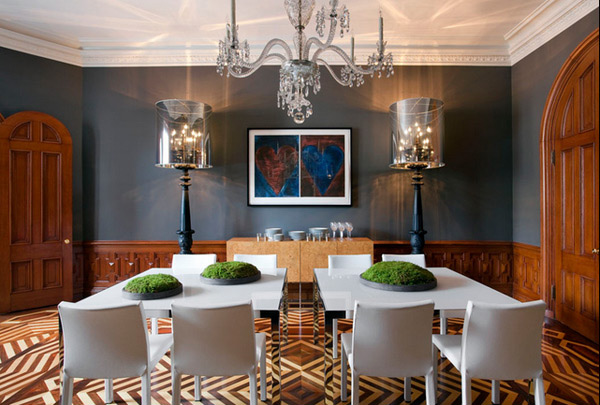 Don't you feel like this place in a secluded place? We love the lighting fixtures in this room. Evident use of a variety of materials – glass and wood does go well, don't they?
City Space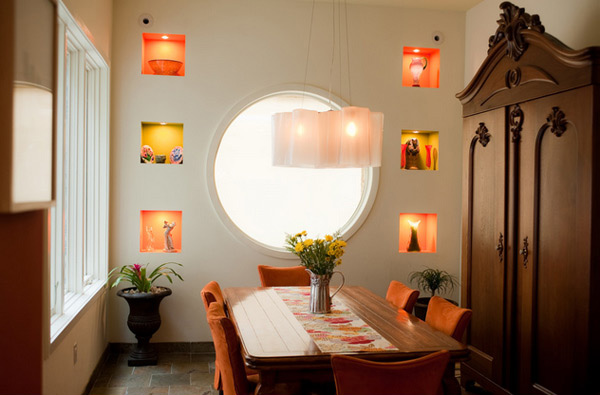 We love how the aura of the room is changed due to the lighting and the colors used. Wood looked really good beside the color orange!
Dallas: Alicia & Adam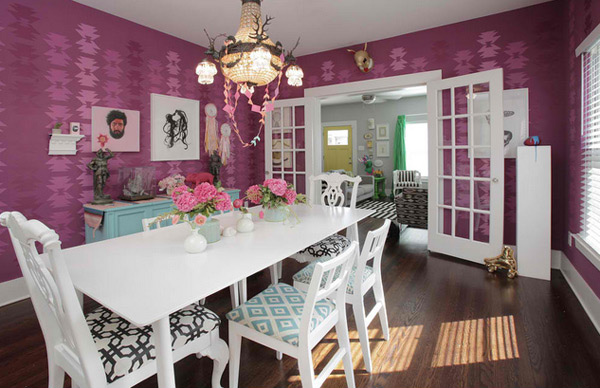 The use of different materials and somehow contrasting materials made this room unique and a wonderful place to stay and eat!
Dining Room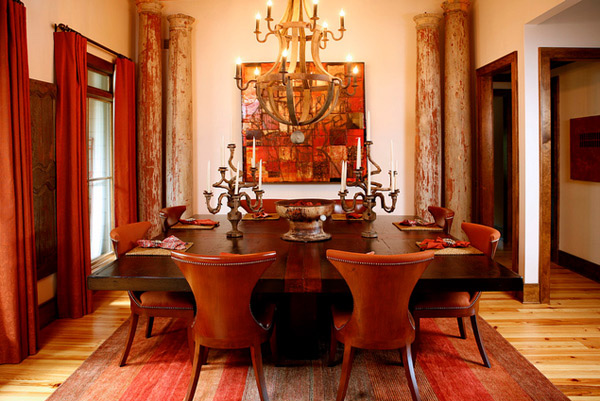 The deep color that this room has is wonderfully achieved thru using relatively the same colors but using wood and steel made this room feel really eclectic.
Dining Room Dallas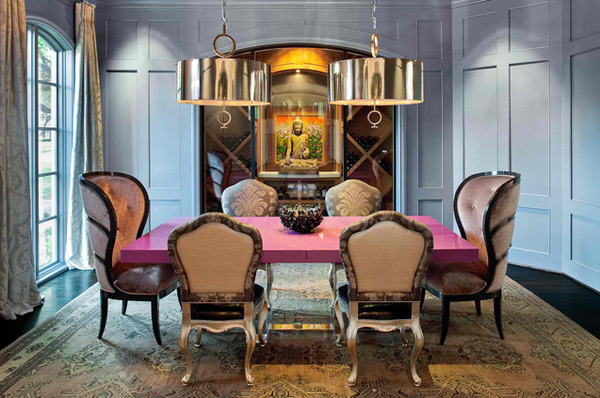 The highlight of this room may be the unique pendant lights and the highlighted Thai goddess. The room looks incredible from this perspective!
Eclectic Diamond Heights Home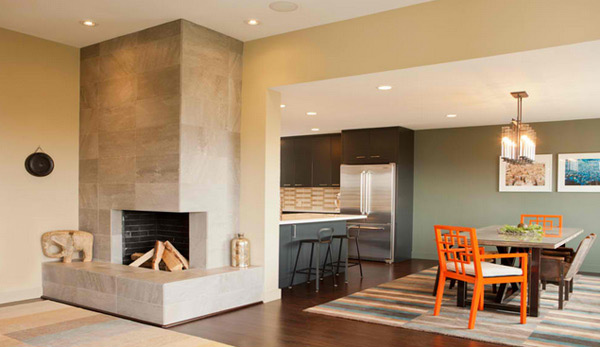 This dining room looks wonderful with the fireplace on the side. The use of carved chairs paired with a wonderful dining table.
Eclectic Dining Room in Boston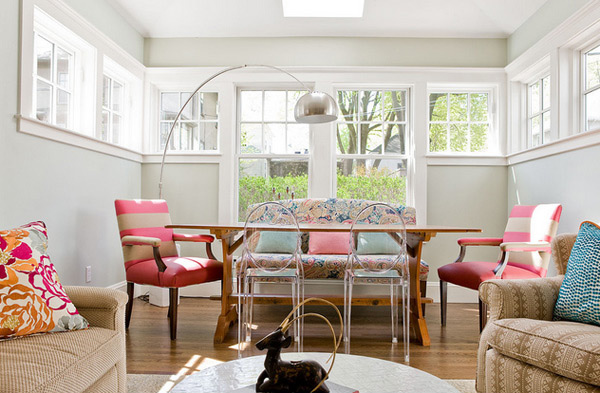 We definitely love this picture of a dining space! Pretty comfy chairs paired with a wooden table and an industrial stand lamp! The use of plastic for 2 of the chairs also is smart!
Eclectic Dining Room in New York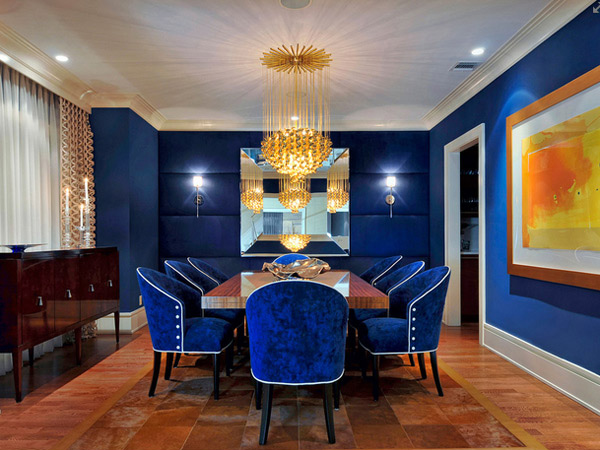 Beautifully blue and regal dining room like this is for keeps!
Eclectic Dining Room in Grand Rapids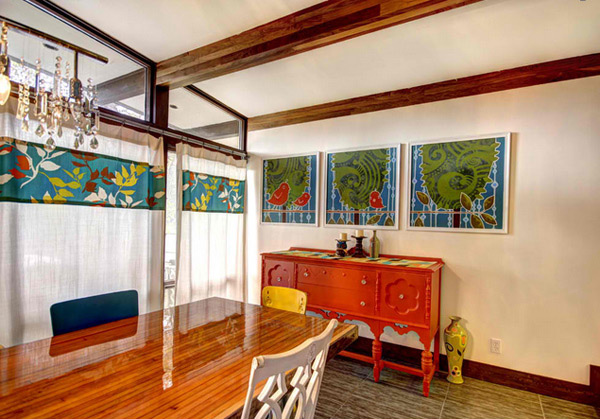 This room is sure colorful with the chairs, the console and even the wall decors and curtains speak much about the character of the owner using this dining area.
Ferry Rd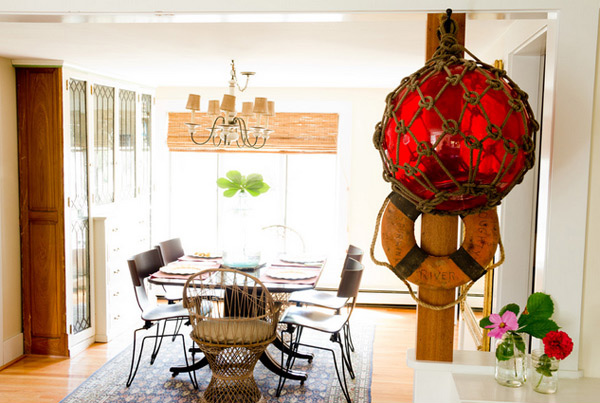 A themed room cannot be as cool as this! Feeling like you are inside in a ferry is such a fun feeling. Incorporating materials such as wood and metal is one eclectic feel one has to beat!
Highlands Kitchen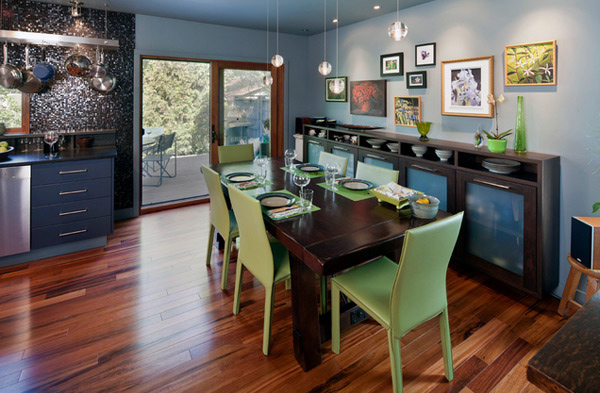 Shiny kitchen wall, framed pictures on the other side makes this room one special place to live in! Chairs are cushioned and a wooden table always looks beautiful for a place to eat.
Historic Beach House Renovation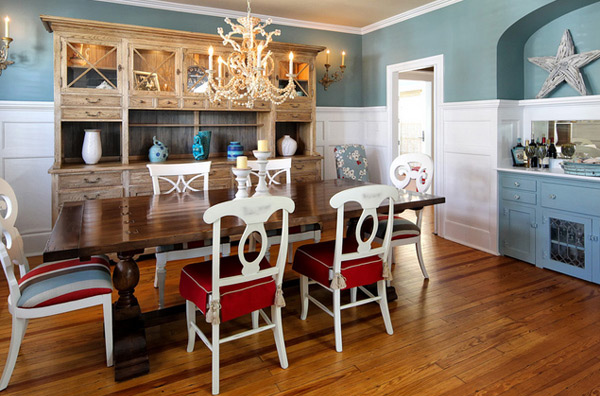 The unique pieces of furniture for the dining set is cool for using different chairs and when you look at the room it may seem that is somewhat traditional, the use of the lovely chandelier made all the difference!
Home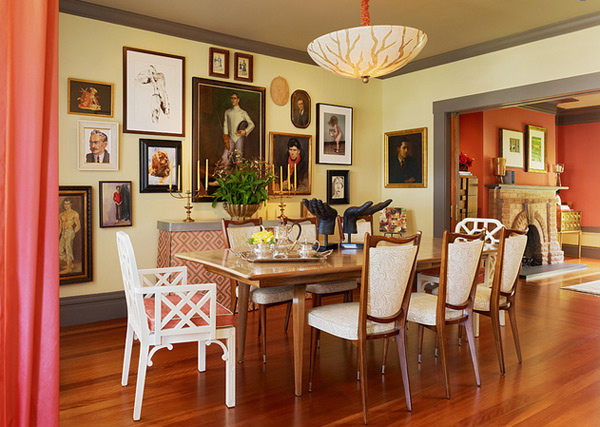 Another example of not using the same designs for the dining set and another wall of photos of various people made this home one unique house for sure!
Island Dwelling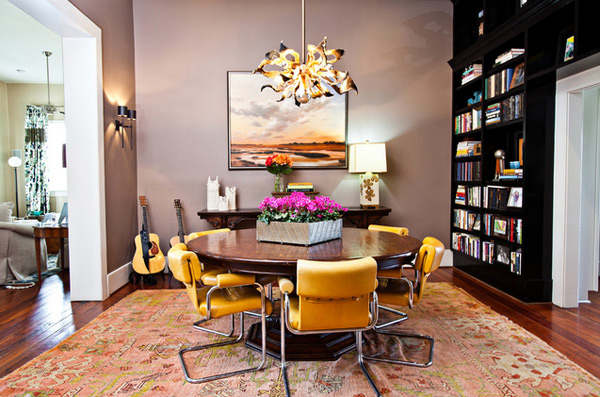 The pendant light brings so much shapes on the background, lighting of the room that contrasts well with the colors of the chairs and the wallpapers.
NW Homes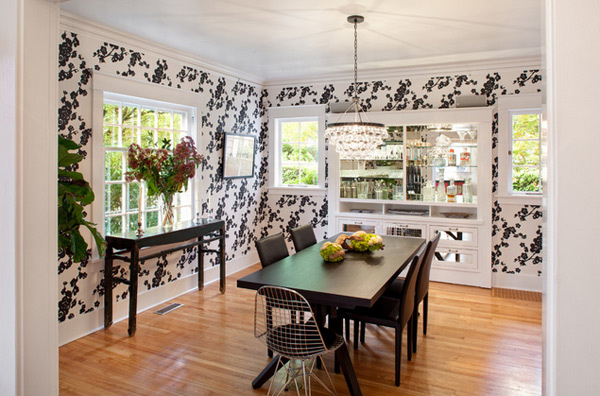 We really love the wallpapers used for this room! The modern look was never compromised even when the owners used wood.
Open Dining Room and Kitchen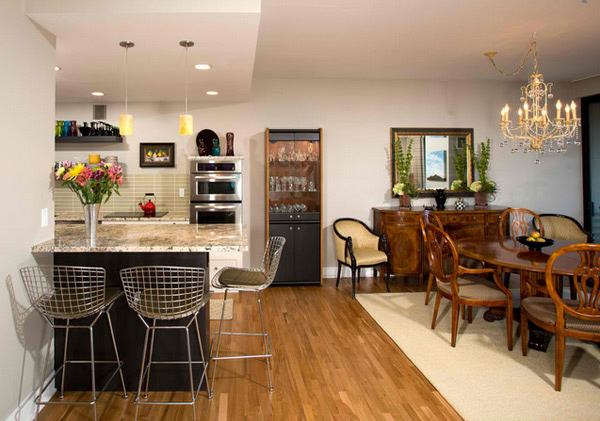 The use of steel for the bar stools and wood for the dining set makes this room feel like you are in two places at the same time.
Parkside House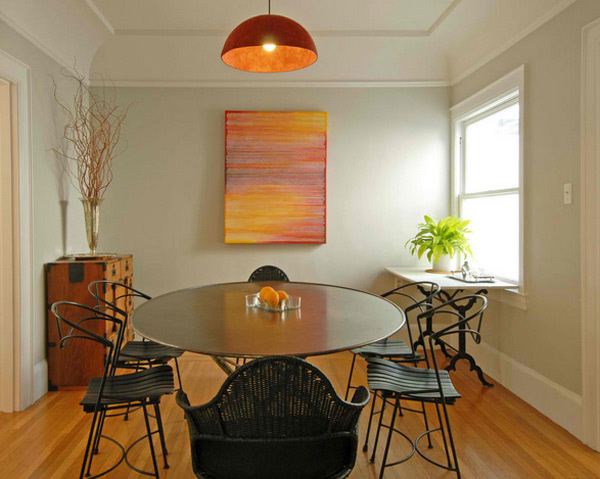 This is one room we bet anyone would like. It's simple, minimalist and all the same time beautiful.
Riverview House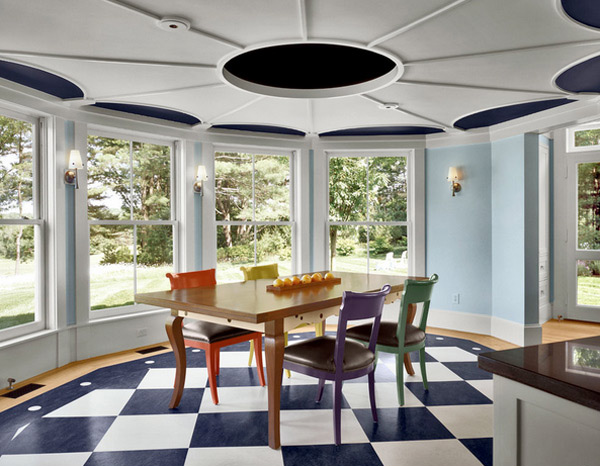 We really love the colorful chairs in this room. The paint of the wall is pretty much light blue and yet using these colorful chairs was a brave move – which really works for this space!
Small Space Residence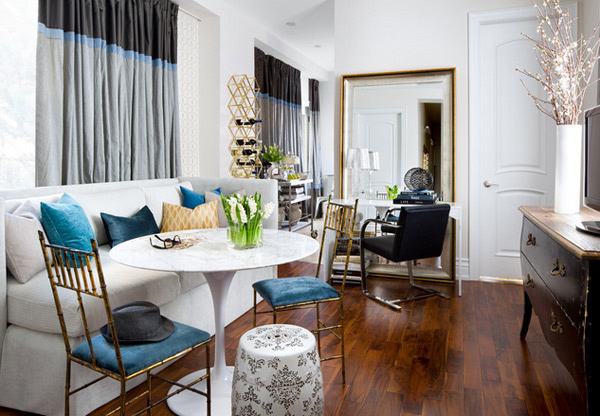 Without even thinking about it, you will surely see this room as something out in the ordinary! Don't you like the arrangement of the space with all the unique materials used? This is one cozy space to relax in!
Wayside Dining Room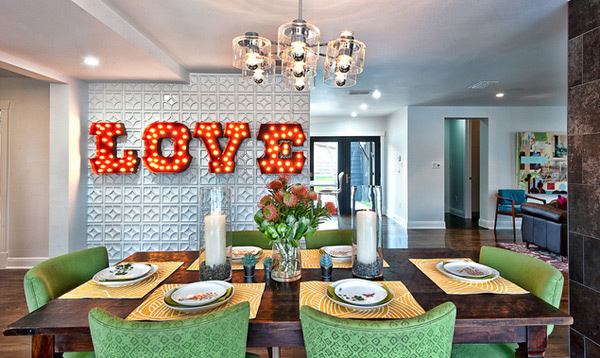 This room may look tacky for some people, but believe us when we say this room is definitely something anyone would love to have! Its unique character makes the room really cool and at the same time cute.
That sure was a treat, wasn't it? We really love compiling eclectic room photos since it is basically one of the architectural characters that people really use without them realizing that actually do. Mixing and matching different types of genre in terms of architectural style is really fun! Typically, all you have to make sure that everything you put together works out! Matching stuff does not necessarily mean compromising comfort – but if you noticed, the pictures we just showed you definitely made sure everything was cozy with each other! Wanna see more of eclectic designs? Check a collection of 20 Incredibly Eclectic Living Room Designs.