How to Magically Makeover a Teenage Girl's Bedroom
Girls are girls and they would want everything to be nice and pretty from the clothes they wear and of course even for their bedroom. We know that you prepared well for your child's bedroom but there really comes a certain stage when they already know what they like and what they want. Because of that, they might even want to have a bedroom makeover that will suit their likes. But do you feel like you ran out of ideas of what to do and you do not know where to start?
You could have decorated the little girl's nursery when she was still a baby but it is different now that your princesses have grown up. Not everything you want will be followed for her bedroom but you have to consider what she wants to. That is actually the first key to get a magical makeover for your teenage girl's bedroom. And we have more tips to add to help you paint a beautiful smile on your teen's face.
1. Ask your kid what she wants.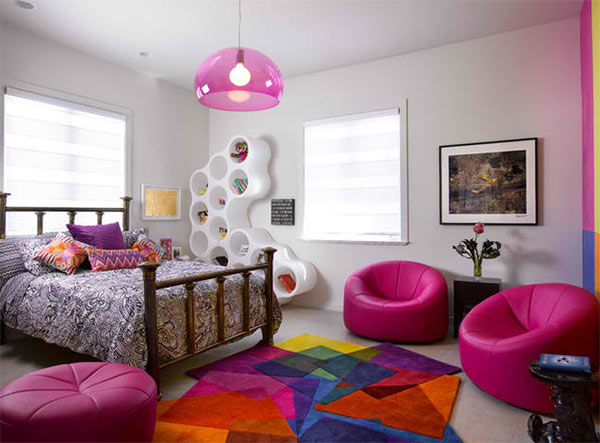 She has grown into a teen now and she can already express her interests and her likes. She could have ideas for her bedroom and what changes she want to see. She will feel happy if you ask for her opinion. Getting her involved will also make the task easier for you and it will save you from frowning faces just because they didn't like what you did to her bedroom. Since it is her private place, let her speak up. But tell her if you disapprove of something too. There has to be a good agreement between daughter and parents.
2. Look for ideas.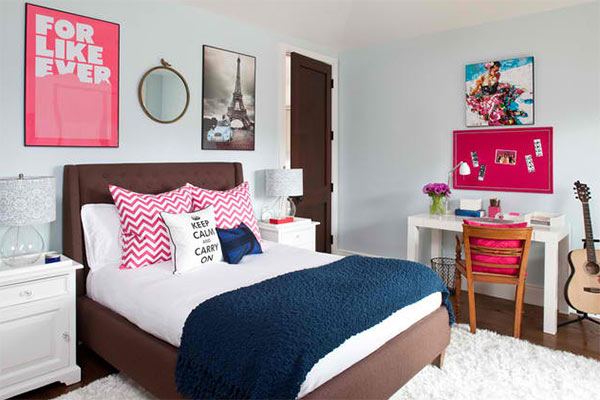 There are so many places to get ideas from. You can search online where you can see websites that share tips like this and other bedroom design inspiration. You can also borrow or buy home design magazines. There are pretty stuffs that you can find there too. Then collect the ideas your daughter liked and let her decide on what she really wants.
3. Check what items you would change.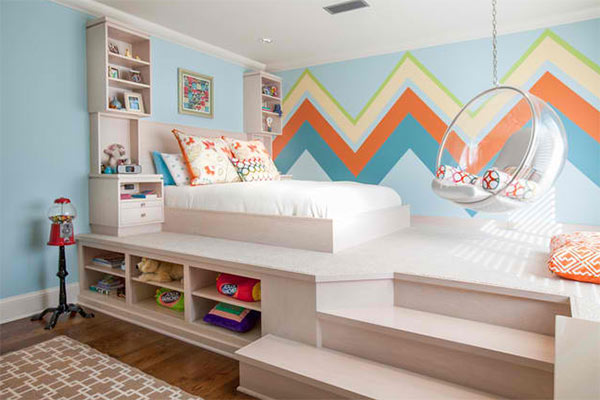 Look into the bedroom of your daughter. What are the items that needed to be changed? Is the bed too small for her? Remember to remove the play area and change it into a study area. Check the table lamps, curtains and others too.
4. Select a theme.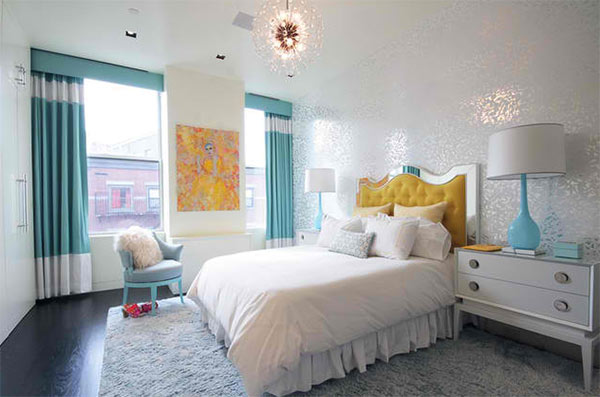 Let your daughter choose a theme. Some might want it to be simple but others want it look very girly and chic. It depends on the personality of your daughter. Help her choose a theme too. If she wants something which you do not approve of, give her your reasons. Then share some ideas to her until you both agree on a theme.
5. Decide on the color scheme.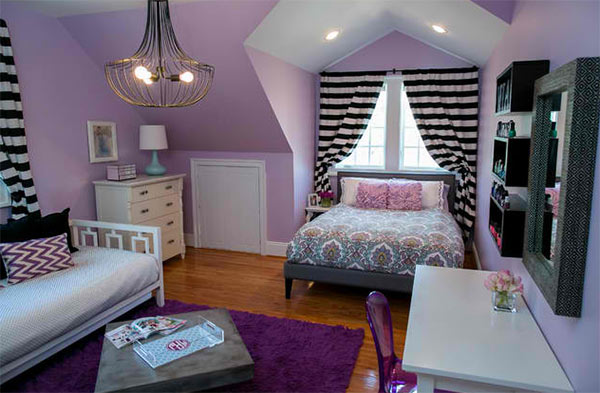 After choosing a theme, it is time to decide on the colors. This would also depend on the theme of the bedroom. If you think your kid chose a color that is too bright or too dark, suggest a color that is close to it. At least, you'll end up with the same color. Don' t forget the accent colors.
6. Plan the space.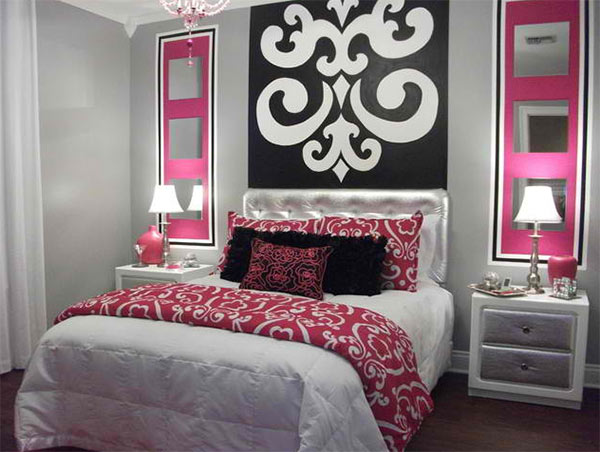 Grab a piece of paper and sketch the bedroom. Plan the space through that. This will help you decide on what furniture you still need. This way, you are sure that the bedroom will have enough space for moving around.
7. Choose furniture.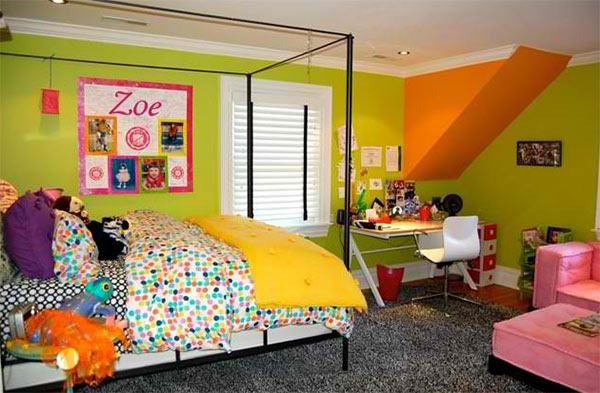 Since you have already decided what to change and you have planned the space well, you would know what is needed in the bedroom. You can get a bigger bed because this is what teens like. You can also add a chaise lounge so that it can also be used by friends who will sleep over. Don't forget the study desk and chair. Add ottomans too for additional seating. But of course, see to it that the bedroom is not crowded.
8. Look for fitting decors and accessories.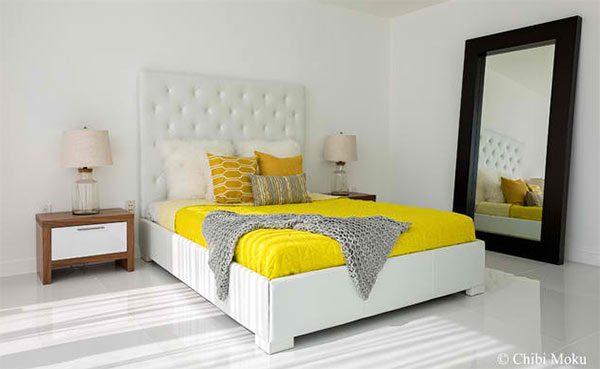 Still based on the theme, get items for decors and accessories. This includes the lighting, the bedding covers and everything. If you are a DIYer, you can save money by making your own decors. You can also check thrift stores.
9. Decorate the walls.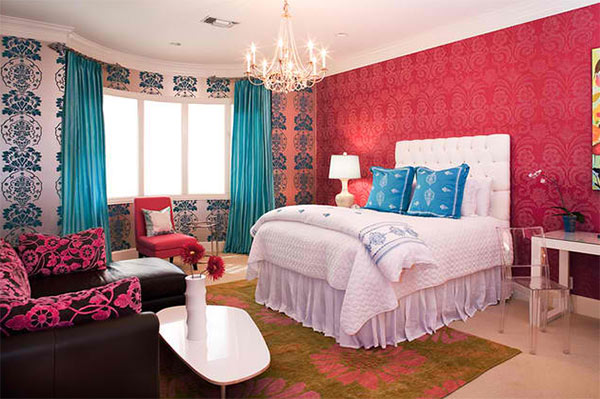 You can decorate the walls in many ways. You can paint it or put wall papers on it. Wall decals or stickers are cute too. You can also make your own wall decors. Try to look for DIY wall decors online and you will be amazed with what you can do.
10. Plan on storage.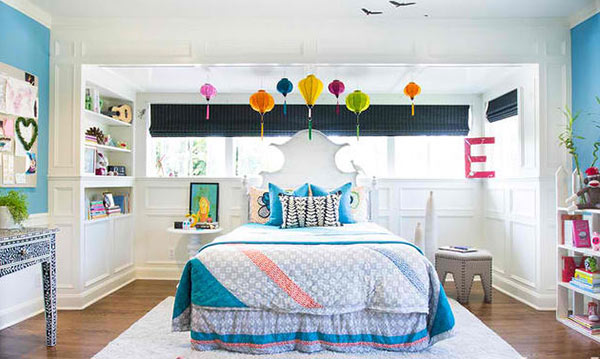 Storage is crucial for teens especially those who are not really used of tidying their bedrooms. So be sure to provide enough storage spaces so that their things will not be scattered. You can put labels on boxes and make it look like part of the decoration so that your teen will love it being there.
When your little baby gets to this stage, you might feel both happy and sad. You'll be sad that your baby is now a lady but you'll be proud that she can already make her own decisions. Decorating her bedroom can also be a good bonding for both of you and you will get to know your daughter better through her choices. Once you are done, you will feel accomplished and you will certain feel like you have transformed her space magically! Don't forget to check some teenage girl's bedroom design ideas we have collected for you before. For sure, you will get tons of ideas from that list!