20 Beautiful Bedrooms with California King Beds
A California king size bed, or "Western king," is narrower and longer than a standard, a.k.a."Eastern," king size bed. Though California king beds have become more common over time, they are still rarer than standard king size beds. This means California king beds and their accessories are usually more expensive than standard king beds.
California king beds date back to the 1960s in Los Angeles, California, where they were found in luxurious mansions. In more recent years, the California king has become competitive on an international level. Check out the pictures of the bedrooms below with California king beds.
1. 57th Street Residence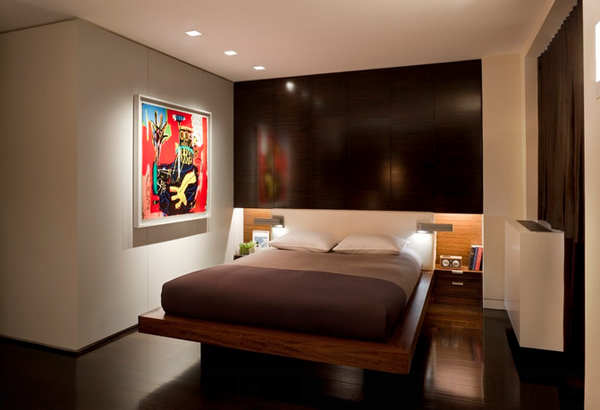 Built-ins are a great alternative to the traditional bedside table. These niches behind and to either side of this bed provide recessed lighting, table space and drawers.
2. Alessandra Model in Miramonte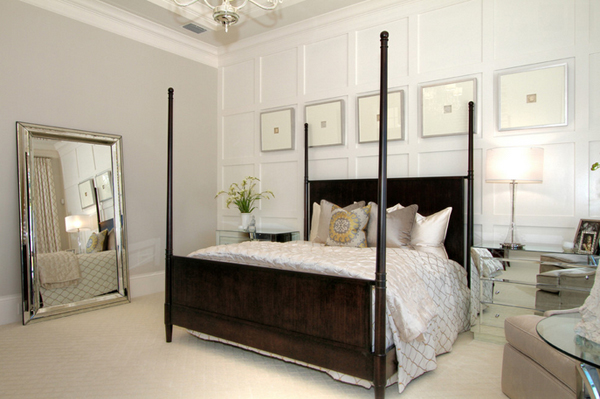 The Alessandra model master bedroom features a custom made, wrought-iron four-poster California king bed. There is a door leading out to the outdoor living area and pool. A salon style loveseat is set in front of a large window that provides an abundance of natural light and a view of the outdoors.
3. Belvedere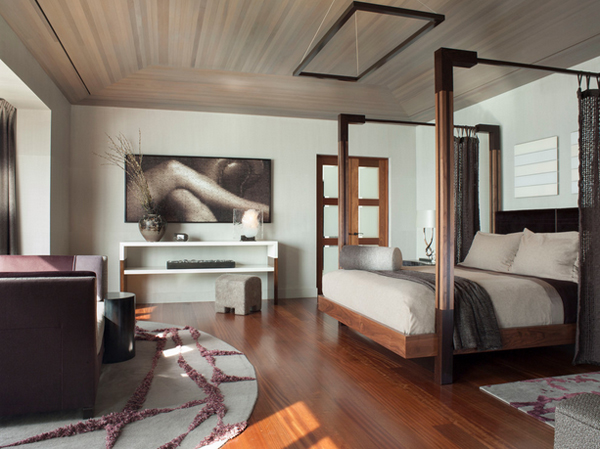 Contemporary design details like and aubergine day bed and a two tone wood bed frame anchor the master bedroom creating a serene dwelling for relaxation.
4. Boise Residence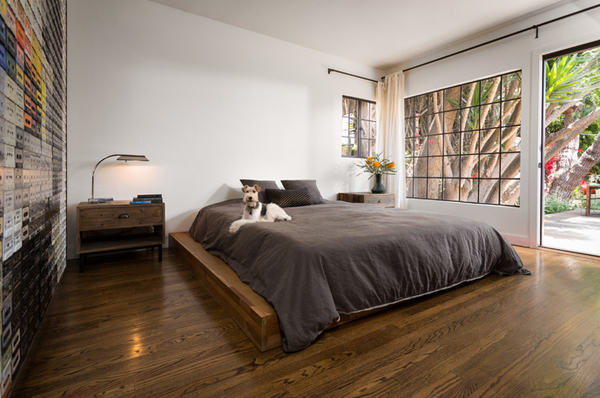 The style of the window in this bedroom is stunning and is a sure way to let a lot of light come inside the room.
5. California King Storage Sleigh Bed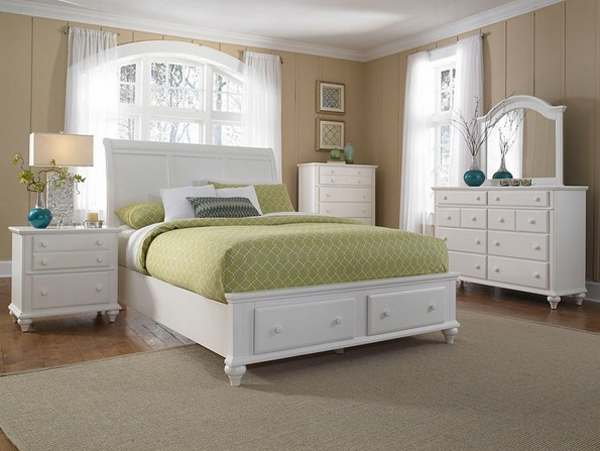 Love the finished drawer sides and bottoms keep contents safe from snags.
6. Contemporary Bedroom in Philadelpia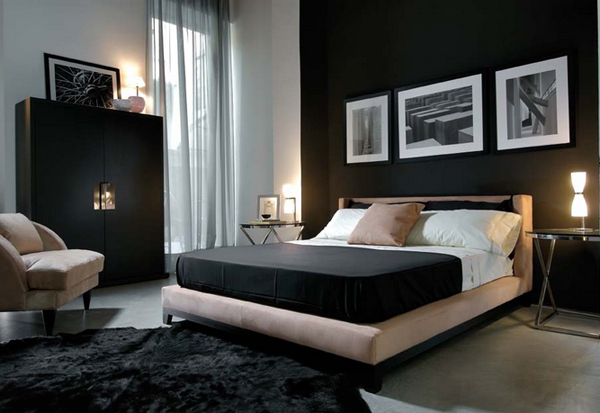 Two door high cabinet in oak wood with burnished or chrome handles and four internal shelves.
7. High-backed Butterfly Bed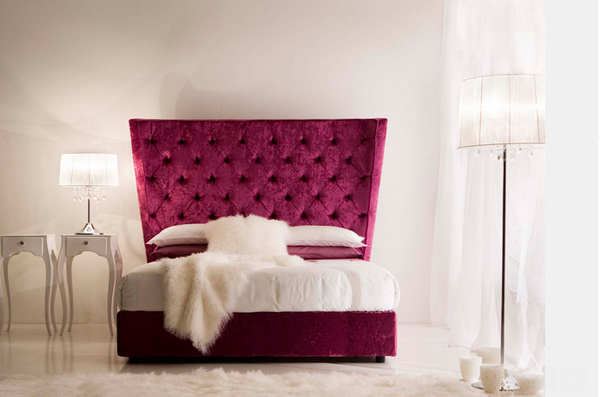 This is one high-backed modern butterfly bed by Moda in pink. I love the design and the color of this bed and the bedroom itself.
8. Hollywood Residence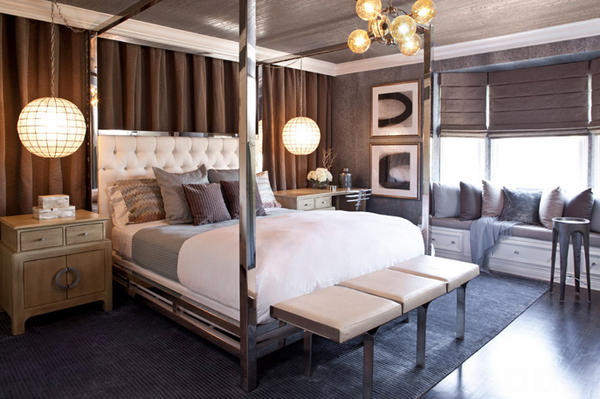 A clustered Bubble Chandelier is a great addition to this metallic bedroom. The grays and silvers are warmed up by the fixture's soft glow. The clustered shape stays high up on the ceiling, allowing the bedside pendants to remain the primary focus.
9. Kansas City Rustic Bedroom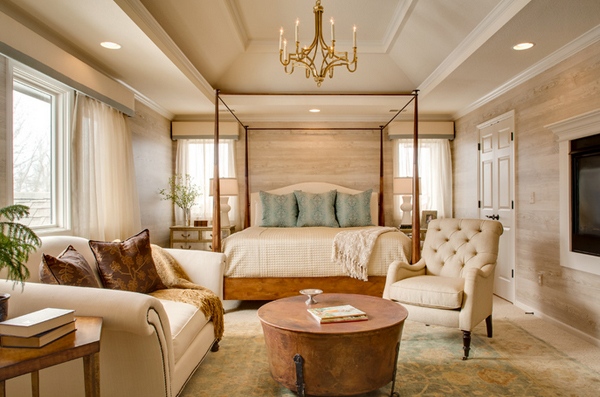 These elegant, versatile rugs have been popular for centuries with good reason – one of those reasons is that they feel as sumptuous as they look. Luxuriously soft underfoot, Oushak rugs make a wonderful choice for bedrooms and private sitting rooms.
10. Kitsilano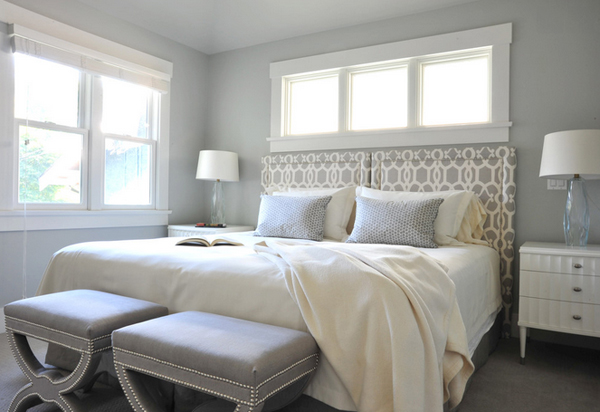 In this grey and white bedroom, we paid attention to the small details to bring it to life; matching benches with chrome nail head trimming, grooved drawer fronted bedsides, and a printed upholstered headboard.
11. Los Angeles Industrial Bedroom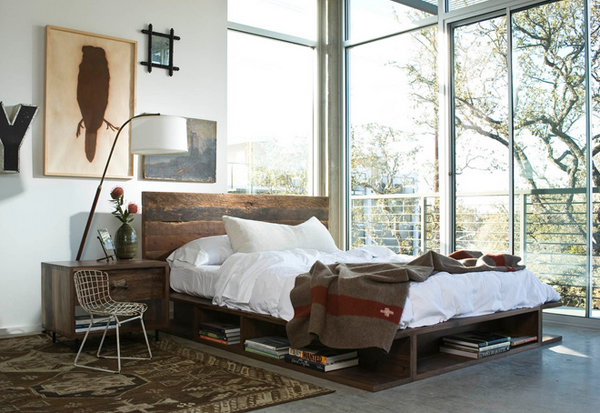 Steel-framed windows feature prominently in this bedroom, but people were drawn mostly to how the bed – built from reclaimed peroba, walnut and poplar woods – and Swiss Army blanket work in the space.
12. Mesa House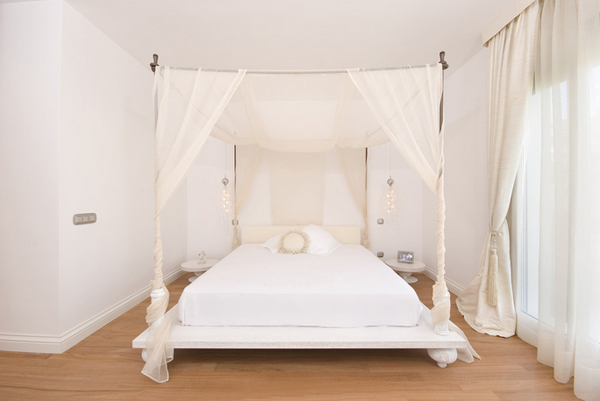 Simple, white, modern and romantic. There is always something slightly exotic about a canopy bed. This beauty is from Egozero Ventiquattro.
13. Montain Home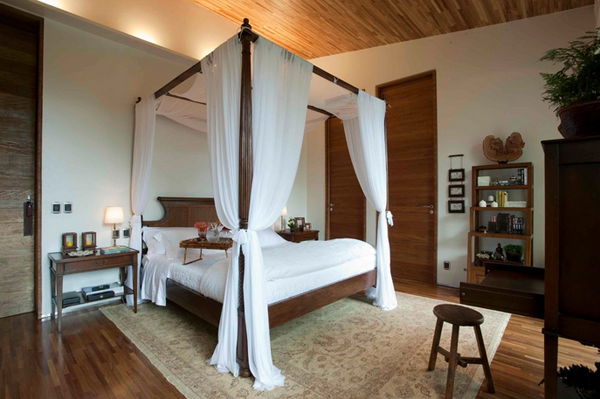 Don't be afraid to mix it up! This bed combines a loose canopy draped over intermediate canopy rails and dreamy semi-transparent panels tied to the bedposts.
14. New York Contemporary Bedroom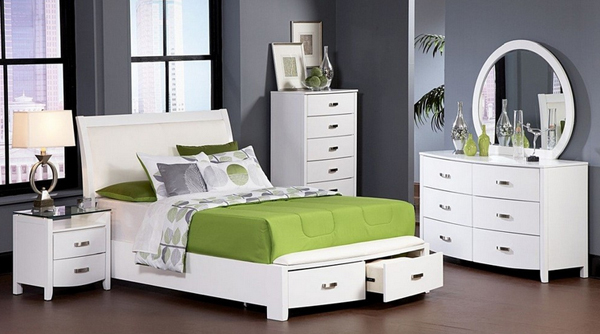 Taking the expected design elements of hard contemporary and putting a decidedly feminine curve into the mix makes the Lyric Collection a unique addition to your new bedroom design. With each curve comes a new twist glossy white finish and padded sleigh headboard & footboard.
15. Ocean House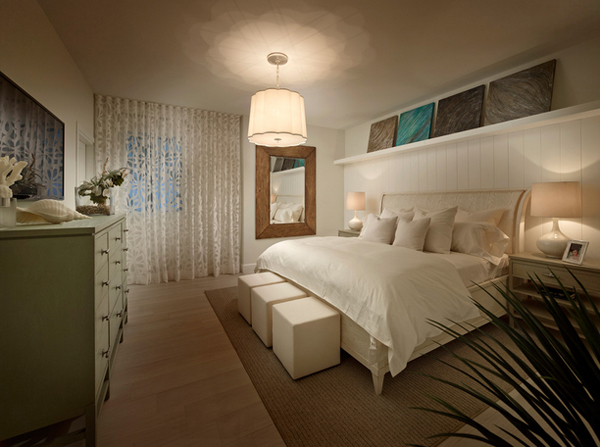 All beds dominate a room, but the California-size bed especially demands aesthetic attention. Notice above that the colors of the furniture and bedding nicely blend into the overall color scheme. Darker colors on the nightstands, dresser and artwork emphasize those elements.
16. Philadelphia Modern Bedroom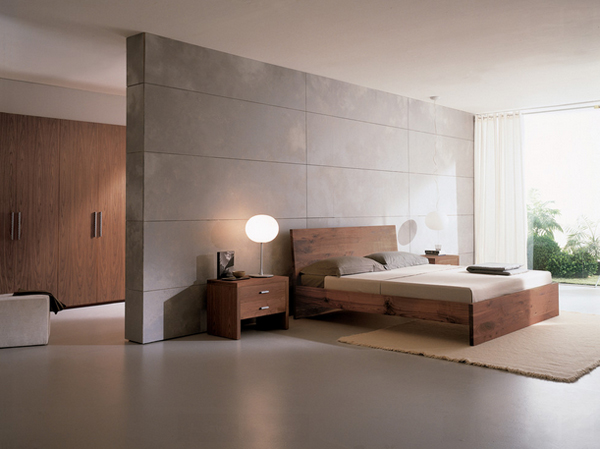 Sleek and contemporary, this bedroom shows how a limited palette can go a long way in creating a clean-lined, tranquil retreat.
17. Shenandoah Valley Horse Country Home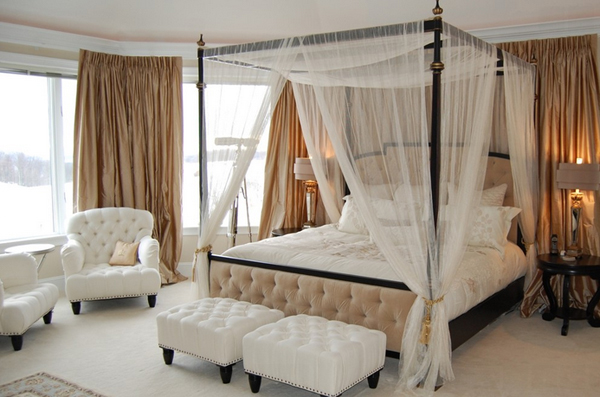 Love this but with black, grey or white draperies!
18. Tropical Oasis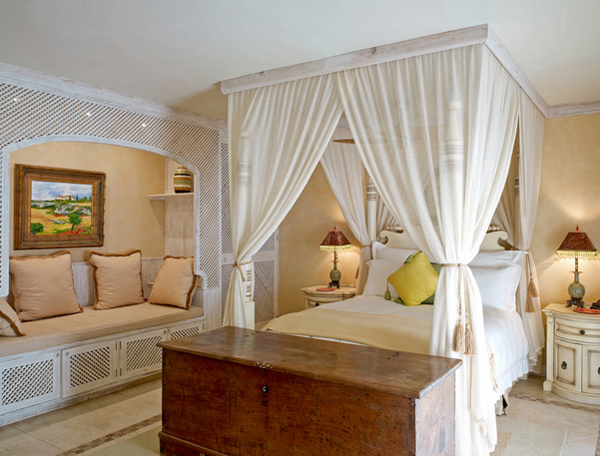 The sitting area on the left side of this bedroom is as interesting as the other furniture inside this space.
19. United States Contemporary Bedroom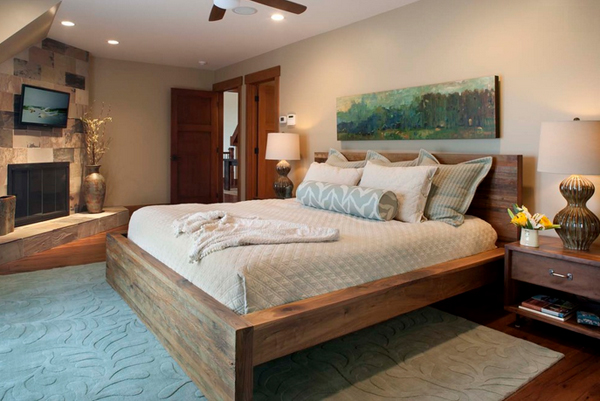 To highlight the beautiful frame of a platform bed, I like a crisp coverlet tucked in all around. A coverlet is different from a duvet because it is a thin, single layer without an insert. Fold the front corner flap under the side corner flap for a perfect square corner.
20. Villa Ercolano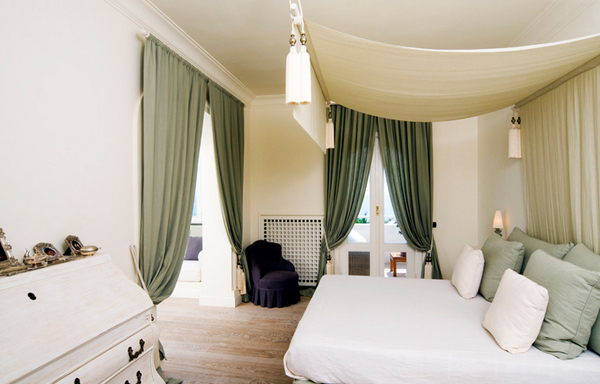 The master bedroom was outfitted in soothing shades of sage and moss green. Polished, white-brushed oak floors lend an organic feel to the room.
In Europe, these beds are often known as Western king beds and compete with the standard Eastern king bed. Though the common naming conventions are slightly different, the dimensions of these beds are the same as those found in the U.S. that are known as standard kings and California kings. Do check out other bed skirts for more inspiration and more interesting bedrooms and beds in the future from Home Design Lover!