20 Beautiful Bathrooms Using Reclaimed Wood
It is amazing how we can actually use reclaimed wood in different creative and useful ways. It can be made into furniture, a wall feature and many others. I have seen many spaces that made use of reclaimed wood and they look pretty impressive. Usually, reclaimed wood is used for coffee tables or even barn doors. But you can also use it for the bathroom too.
Yes, a bathroom can look stunning and beautiful with reclaimed wood in it. It could either be used for the wall or cabinets or even for the doors, ceilings and flooring. Before you use reclaimed wood, make sure that they are still in good condition and there are no termites. Using this material adds warmth and rich texture to a space, even to a bathroom. So, here is a list we have collated for you today.
1. European Cottage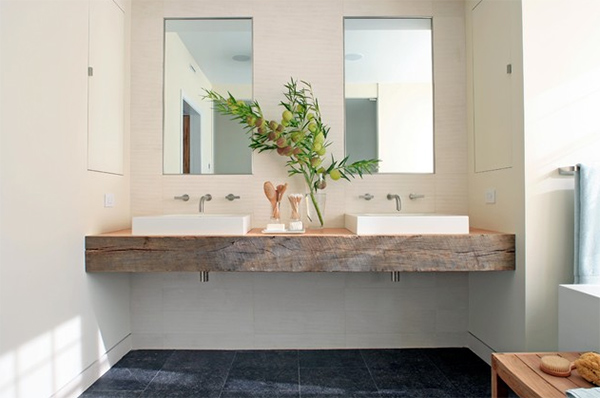 A bathroom vanity made from reclaimed wood with two top-mount white vanity on it.
2. Prentiss Bathroom
Using reclaimed wood for the wall of this bathroom is a beautiful backdrop for the sink.
3. FVintage Old Hollywood Style Retained in the Bath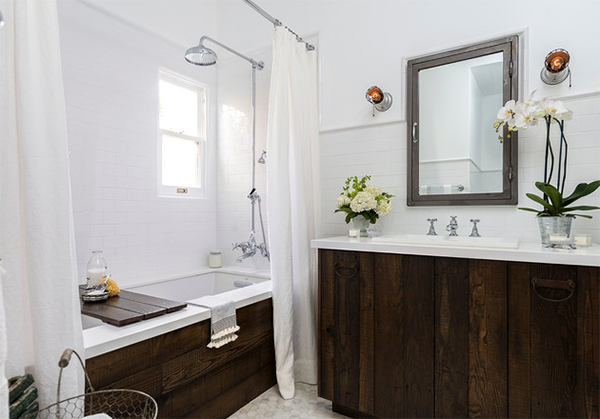 Flat panel cabinets used old but lovely wood creating a stunning finish.
4. Modern Rustic Aspen Mountain Retreat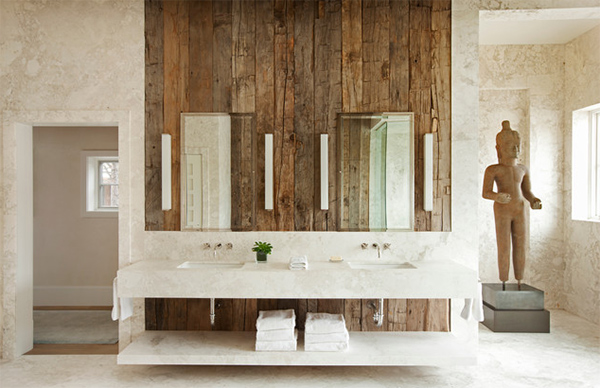 Undermount sink on a wooden vanity and open shelves with reclaimed wood as backdrop.
5. Custom River House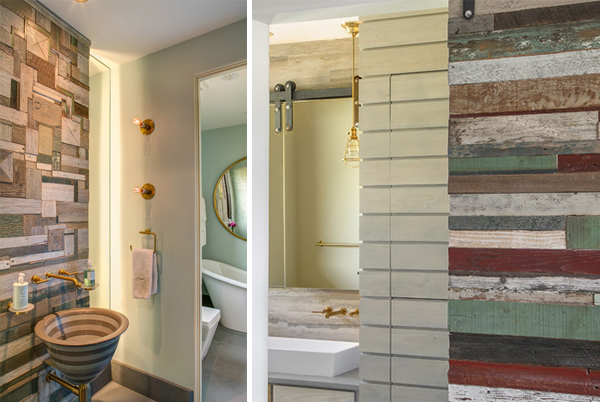 A reclaimed wood patchwork pattern is used for the sliding barn door and the wall of this bathroom.
6. White Plains House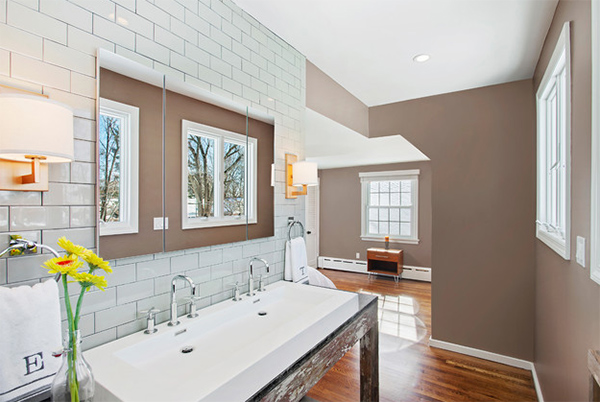 A mid-sized rustic master bathroom with a trough sink on reclaimed wood.
7. Birmingham House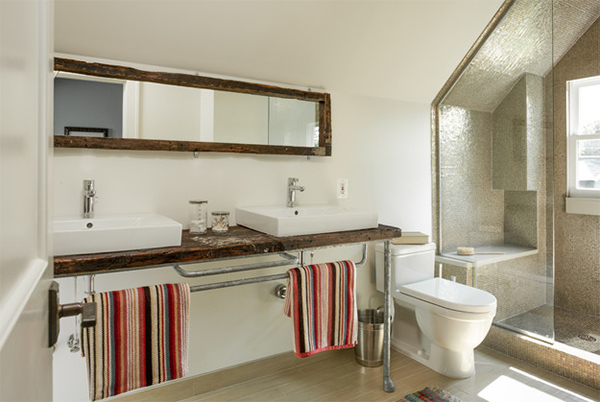 A well-designed industrial bathroom with wood and pipes used for its vanity.
8. The Grantham Lakehouse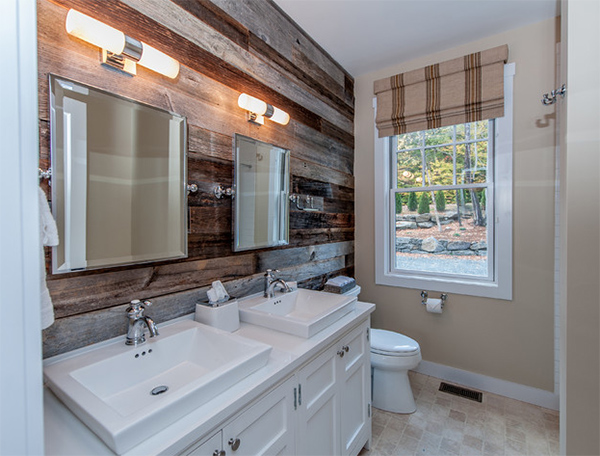 A farmhouse master bathroom with reclaimed wood used for the walls.
9. Quaker Bluff Residence
Isn't this a pretty bathroom? And it has its own sauna too!
10. Leonard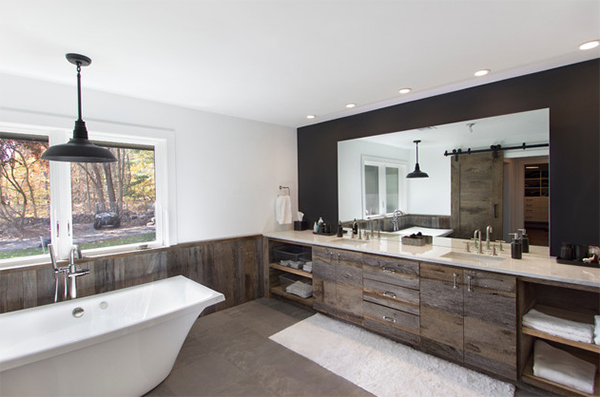 This bathroom has exposed beams and reclaimed wood but you can also see that it has clean, modern lines and state-of-the-art amenities.
11. Pool Bath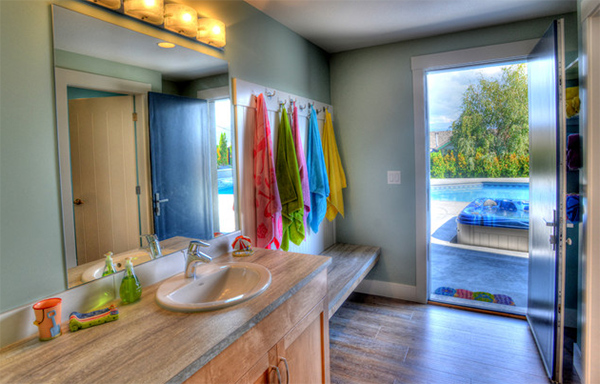 Wooden cabinet and flooring is used for this pool bathroom.
12. Manor House Stables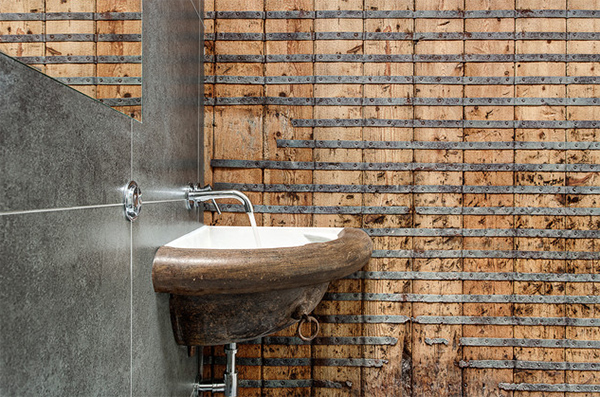 A well-designed contemporary bathroom with a lovely feature wall using reclaimed wood.
13. Maison Conteneur – Container House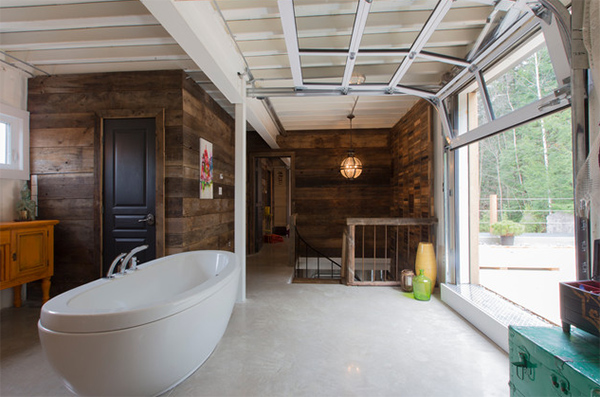 This industrial bathroom used reclaimed wood all over the place.
14. Mill Valley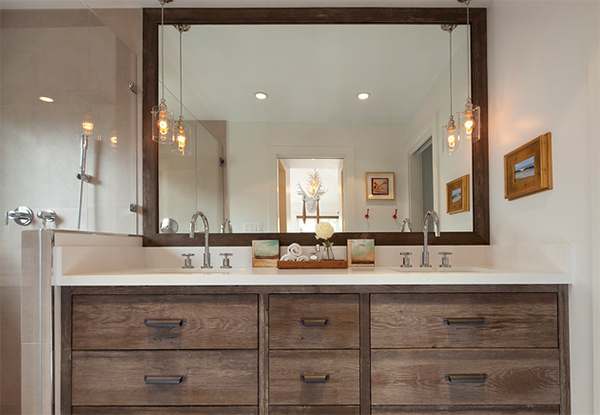 Medium toned wooden cabinets in flat-panel design are utilized in this rustic bathroom.
15. Eclectic Bathroom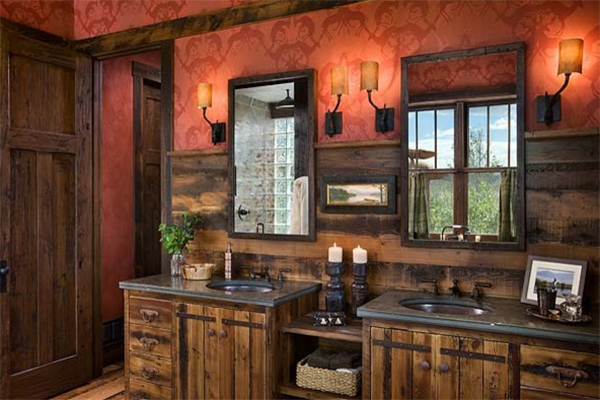 Beautiful eclectic bathroom with rustic feel in its use of reclaimed wood for the door and cabinets.
16. Rustic Bath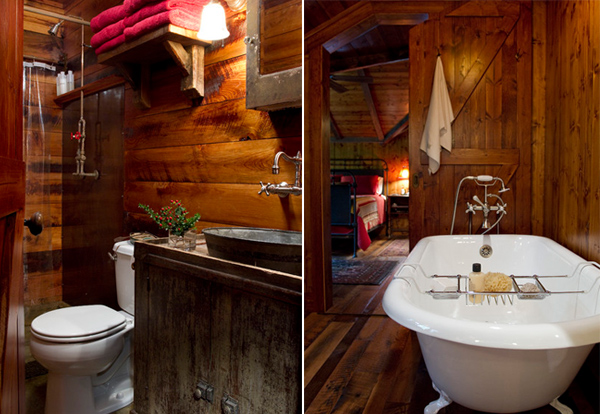 There is indeed beauty in reclaimed wood just like what we can see in this bathroom!
17. Home on the Range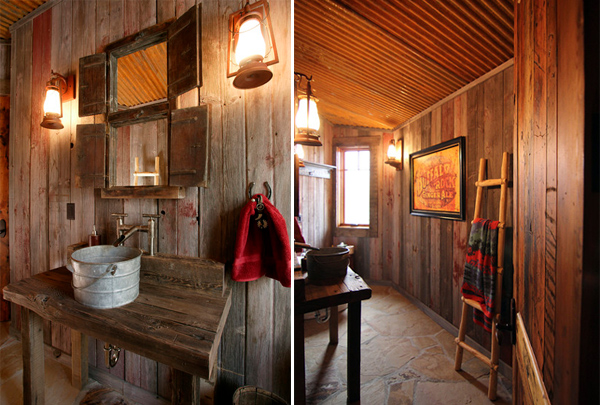 A fun powder room design for a western mine style home with a bucket sink!
18. Camino Santander, Santa Fe Residence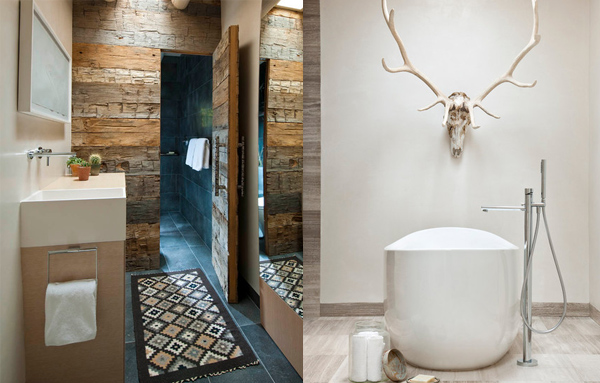 This southwestern bathroom with an alcove shower and black tile also has reclaimed wood walls creating a warm feel.
19. Pavonia Avenue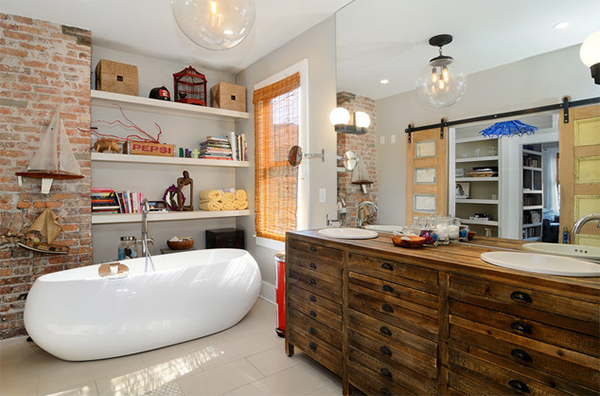 Reclaimed wooden cabinet, brick walls and fun details in this bathroom give it a unique personality.
20. Boise Residence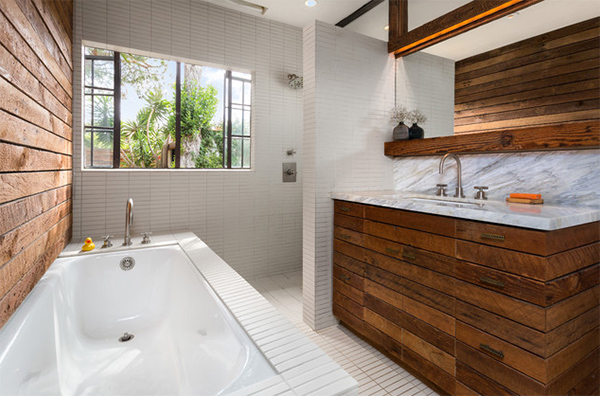 The use of subway tiles and reclaimed wood look amazing in this bathroom.
Isn't this a beautiful list of bathrooms with reclaimed wood? It sure is! Well, it gives us a proof that wood looks gorgeous even when it is just recycled and reused. As long as you are creative, you could come up with a new way to use wood and still make it look very nice. Do you agree with me? But you can also use new wood of course which looks even more astounding.