Multi-function Study and Task Lamps from Pottery Barn Teen
A home would look so dark without lighting that is why we need it in order to move and work well inside the house. Before, lighting is merely for illumination purposes but due to the brilliant mind of designers, various lighting designs are already created. They can even be placed anywhere one wants to, from the floor to the ceiling. There are wall lamps, chandeliers, and many other lighting types.
But nothing could be more impressive than lighting with multi-functions and could provide the users the convenience they are looking for. These are the kind of lighting from Pottery Barn Teens. They provide various types ranging from floor lamps to study lamps for teenager's study area and dormitories. PBTeen is a fun line of exclusive furniture and accessories from Pottery Barn, created just for teenagers. Like everything from Pottery Barn, each item is expertly designed and built to last. Aside from the great functions of each one, it also come in attractive colors and designs.
Since, there are so much great stuff from PBTeen, we have chosen to feature their study or task lamps. Look at how each one can be of great help to those studying and working on their desks. Also check at how each one can be an added design to a teen's bedroom and study area. Actually, not only teens can be happy to see these study and task lamps but even those who work on their own working areas at home could also avail of these lamps. Here are some of their task lamps:
Hi-Light Clip Light
iHome LED Task Lamp
Hi-Light Task Lamp
Share & Study Two-Headed Task Lamp
Shine-On Task Lamp
Get Organized Task Lamp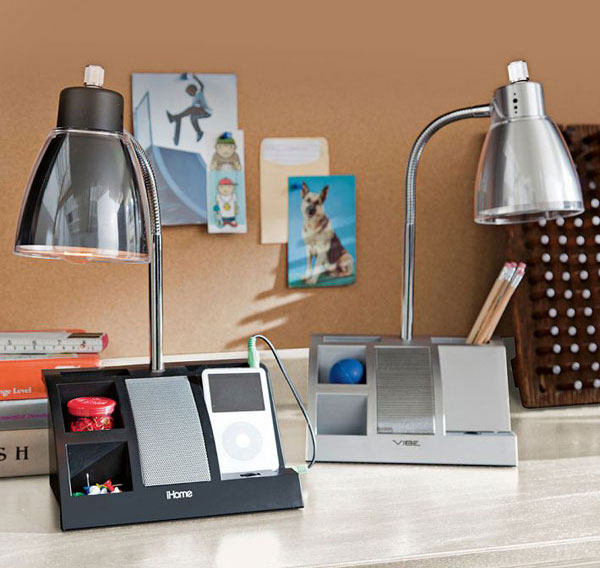 Shine-On Clip Light
Shift + Shine Task Lamp
Speaker LED Clip Lamp
Vintage Task Lamp
Well, you will surely love to have one of these task lamps. It would indeed be of great help to your work especially when its late at night. Plus, it can even allow you to listen to music and even charge your iPods or iPhones. It can also be adjusted on the most comfortable manner you want. You can also try to look for lamps similar to those showcased above. But you can also look at other lamp designs and functions from Pottery Barn Teen where you can get anything that would give your room a younger touch.