20 Breathtaking Residential Beachfront Swimming Pools
Going to the beach is an amazing experience but what if your home's pool area if facing the beach? That would even be more relaxing!
Summer is here and most people are going to the beach and to other resorts. Well, what better way to play under the sun than going to the beach, right? But it would be much fun if we could go to the pool and the beach at the same time! But then again, it would even be more enjoyable if you can do both in your very own home.
If you live in a house near the beach, you are one lucky person but if you live in a house with a pool that faces the beach, then you are even luckier! Sounds over-reacting to you? Well, after you see the images below, you will understand why a swimming pool and beach combination is heaven! Aside from being able to dip into the waters, you will also be blessed with a stunning view! Here are 20 beachfront swimming pools I'm sure you'd love.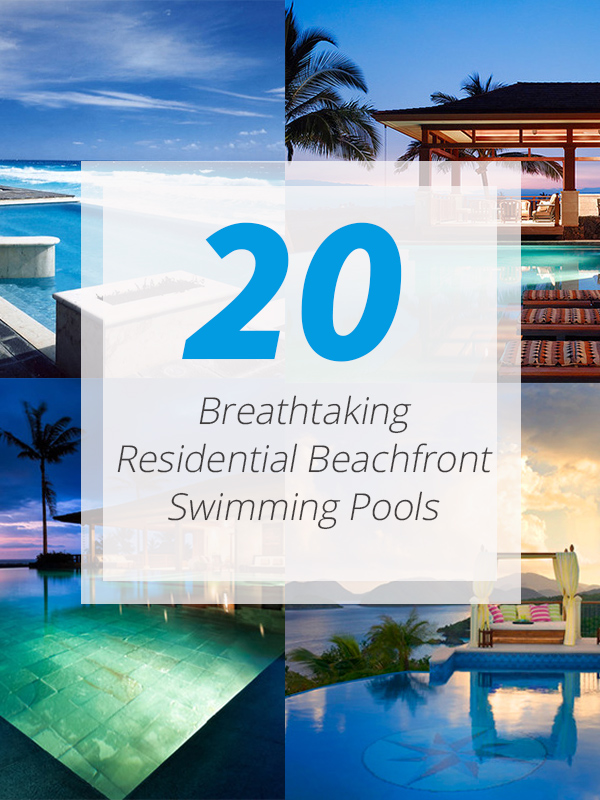 1. Bromeliad Beauty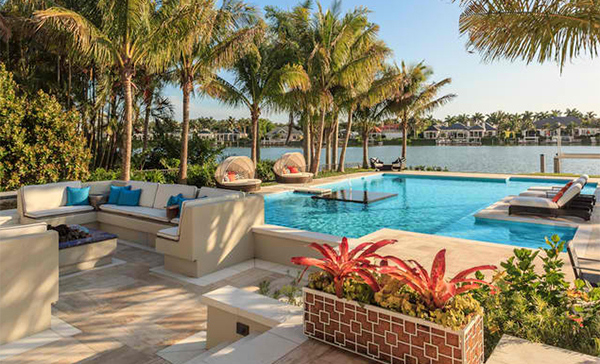 This pool area is stunning as it faces the beach. Take a look at the trees that surround it as well as the sitting areas too.
2. Rockledge Residence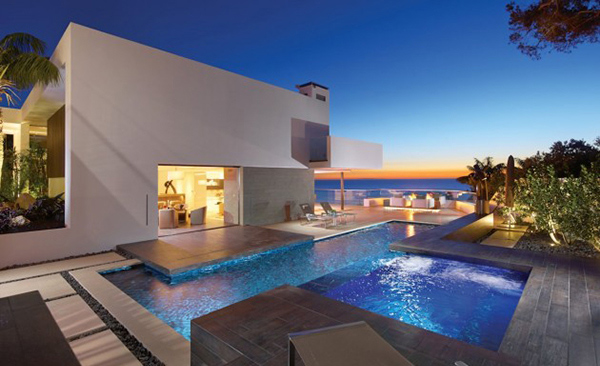 Aside from a beautiful modern pool, you can see the beauty of the ocean as well.
3. RnK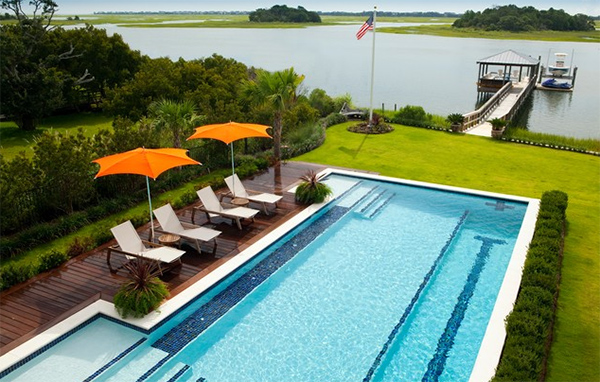 A simple pool area that connects to a beach. Yes, you can be at both stunning waters on one location.
4. Landscapes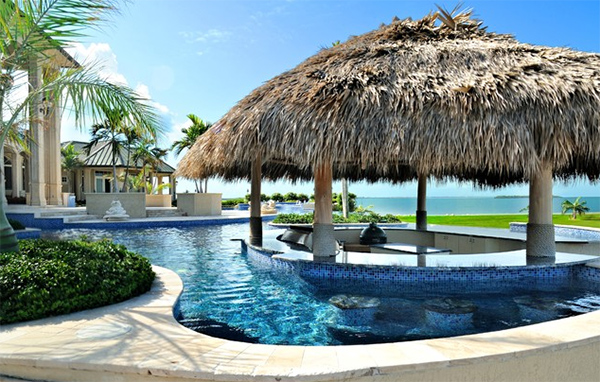 That cabana with a sunken kitchen is a very lovely spot! And yes, you get a view of the beach from here too.
5. Elevated swimming
An elevated swimming pool that offers seamless integration with the Pacific ocean. It is finished off with blue stone tiles to create a dark reflection pool.
6. Infinity Edge Negative Edge Rimless Pools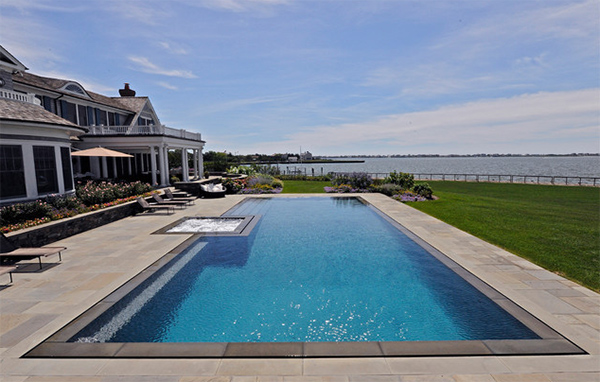 Even if they can't go into the beach directly, merely looking at it would be very relaxing in this rectangular pool with a hot tub.
7. Vanishing edges or Infinity pool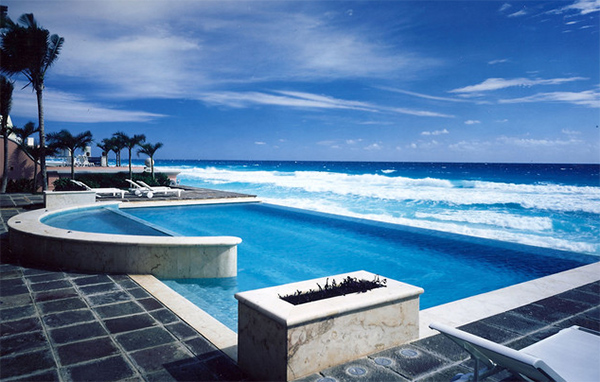 I like that curvy part of this pool and yes, the waves of the beach make it look even more inviting!
8. Florida Island House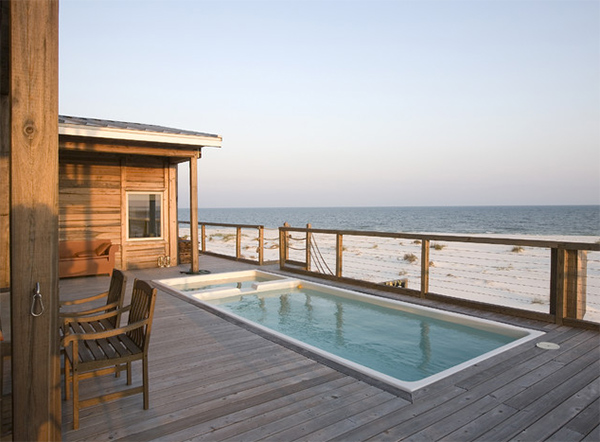 The beach is just a few steps from this small pool in the house. Lovely!
9. Rockledge Residence LA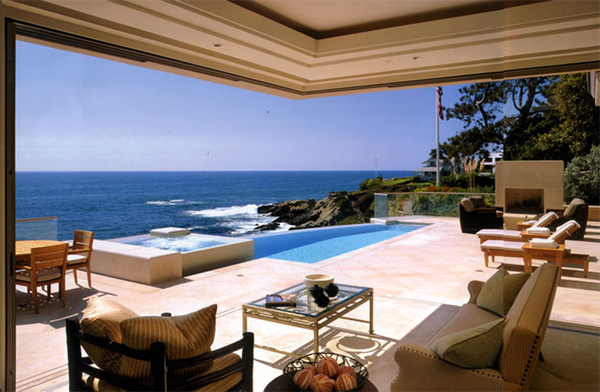 A spacious deck with geometric pool offers a nice view of the beach and I'd guess you can simply go down to get a dip of the seawater.
10. Moon and Horizon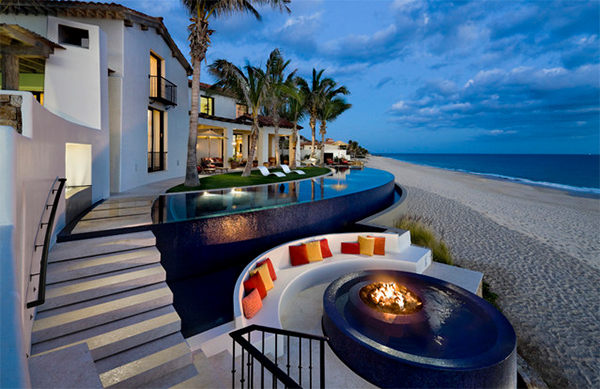 Awwww….isn't this breathtaking? The pool, the firepit, the beach…everything is so gorgeous!
11. A Dream Renovation in the Beautiful Okanagan Valley!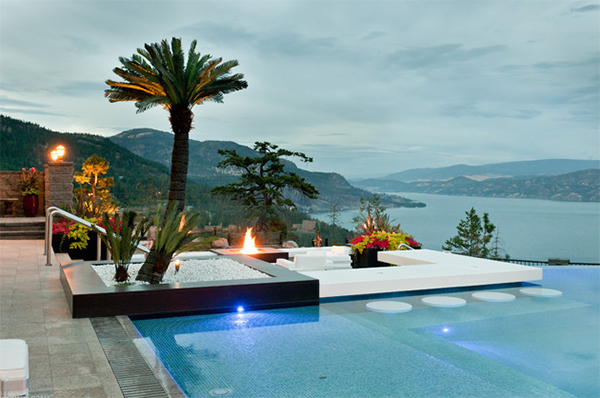 A modern pool area with a tropical touch would make you want to stay in this place for long!
12. Hawksview, St. John, USVI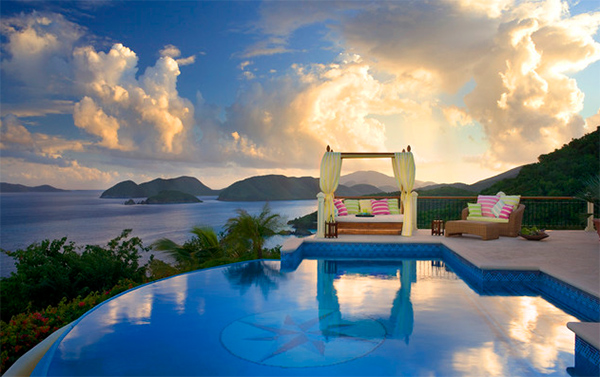 I love the outdoor chairs here especially the drapes as well as the colors of the throw pillows. And yes, the pool is a stunner too!
13. Garay Residence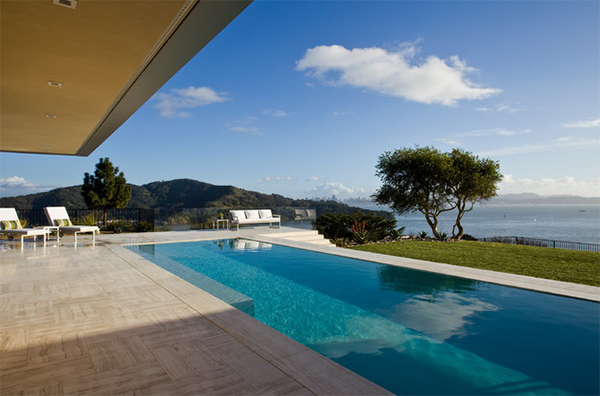 A rectangular pool with a wooden deck- just simple but the view would be lovely especially during sunrise and sunset.
14. Oceaniques Villa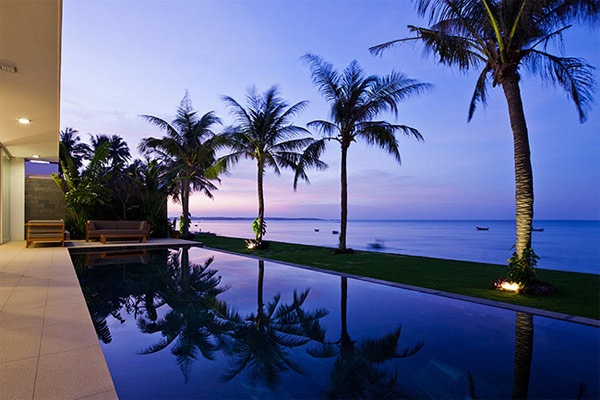 A few palm trees can really do the trick to give a pool area some tropical look.
15. Silver Bay Villa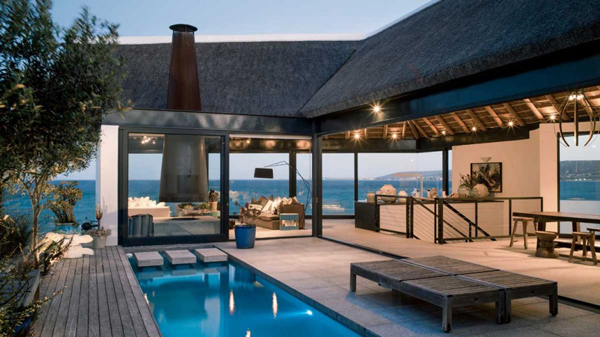 This is an outdoor space that I'd love to own! An outdoor kitchen, dining area and all! Plus a pool and the beach!
16. Coolum Bay Beach House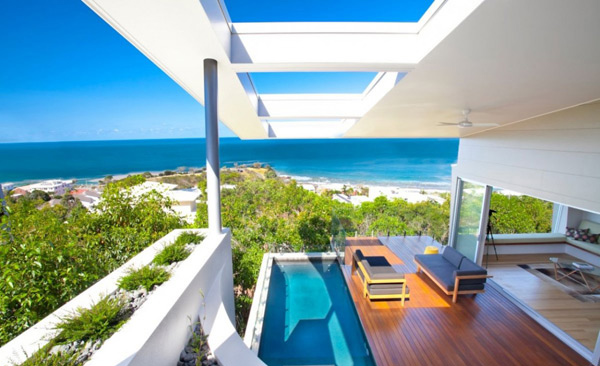 This house has a pool on the deck and from there, one can see the blue beach and the white sand.
17. Dezer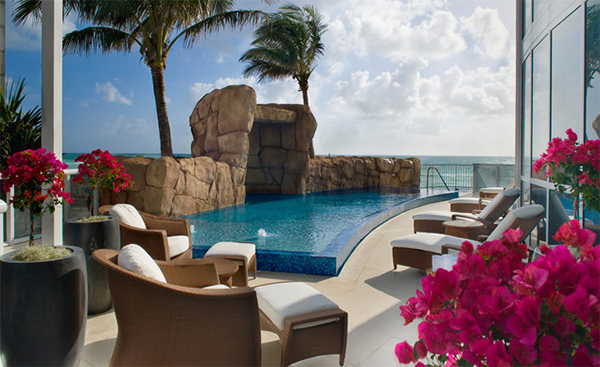 Such a beautiful pool area! The pool has a curvy design with a stone and when you step down the stairs, you'll get to the beach.
18. Hualalai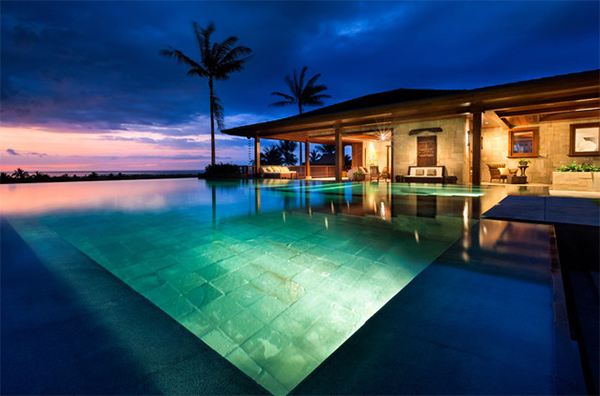 Don't you just love this pool area? Oh it is so breathtaking! Nothing beats the beauty of Hawaii indeed when it comes to the beach plus this pool!
19. Kuikawa 3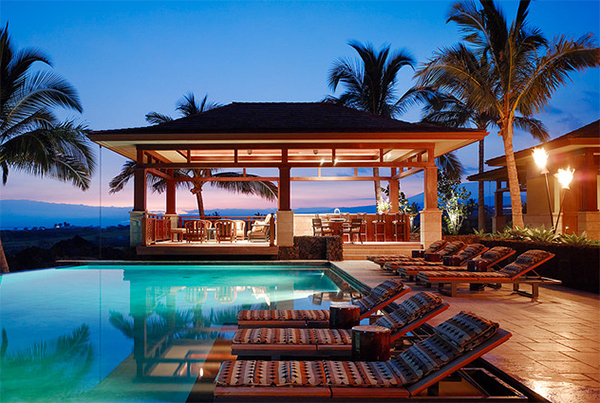 Beautiful green pool area with lounge chairs and a pool house. Just look at the sunset from the beach, very mesmerizing!
20. Sophisticated Key West Style
This infinity pool looks like it is connected to the beach because of its design.
Like what you see? I know you love it! Who wouldn't want to have a pool in the house with a view of the beach? We all do! One good advantage is that we can also swim at the beach if we want to. Now that is double fun and double lovely outdoor view indeed.  Make sure also that the pool has a lovely landscape and decorations as well. Now tell me, which of the above beachfront swimming pools do you love the most?