20 Gorgeous Yellow Sofa Living Room
Time and time again, I see the color yellow as something related to Belle from Beauty and the Beast. It reminds me of something that is so pretty, light-hearted, classy and sophisticated. If you are familiar with her, you know that she lived poor but she was beautiful, kind, smart and somehow self-sacrificing.
The use of the color yellow in this list of 20 Gorgeous Yellow Sofa Living Room may not be self-sacrificing as Belle was, but they sure are pretty, sophisticated, classy and light! You will notice that however the color yellow is used in the pictures, whether it is just the sofa or the entire space, I am sure that it will brighten the room, check it out!
1. Adamo Family Home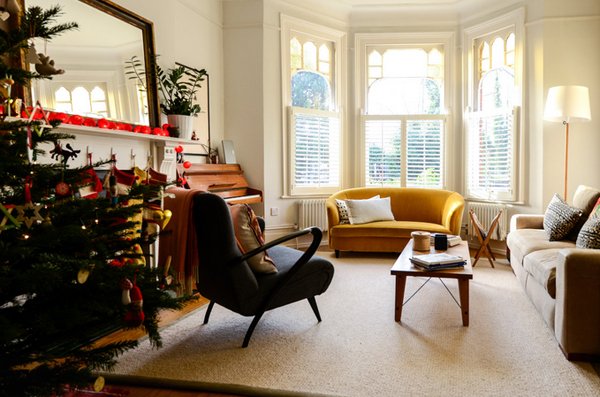 Adding a bright colored sofa in your living room sure lightens up the room!
2. Casa Bella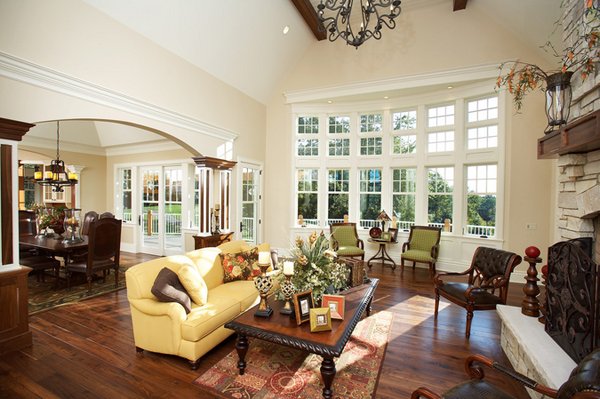 If I am not mistaken, Bella means beautiful – and this home sure lives up to its name!
3. Chicago Living Rooms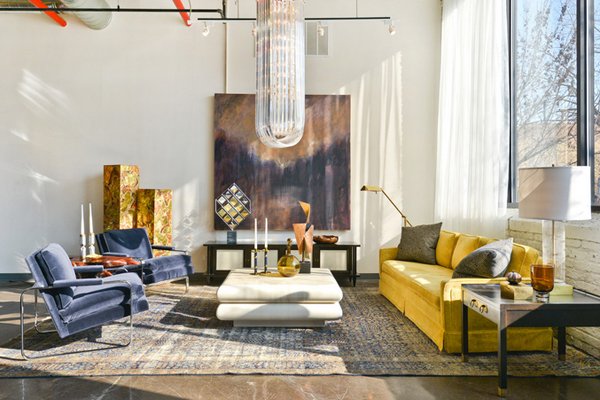 I am pretty much intrigued with the arrangement of this house; totally love he entire look of this space and the great furniture choices.
4. Comfortable Living Area in Dallas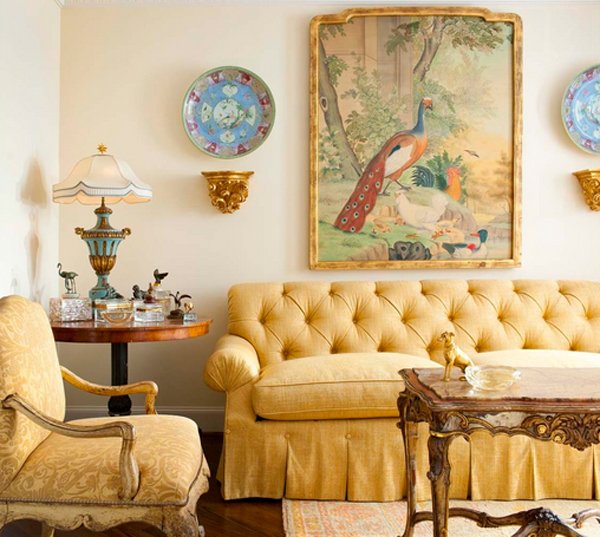 Notice how the yellow colors made this small area classier and more sophisticated than if another color was used for the sofa or the chair?
5. Detroit Contemporary Living Room
Isn't it fascinating that adding a seat different from the entire color scheme of your space makes all the difference?
6. Long Beach Residence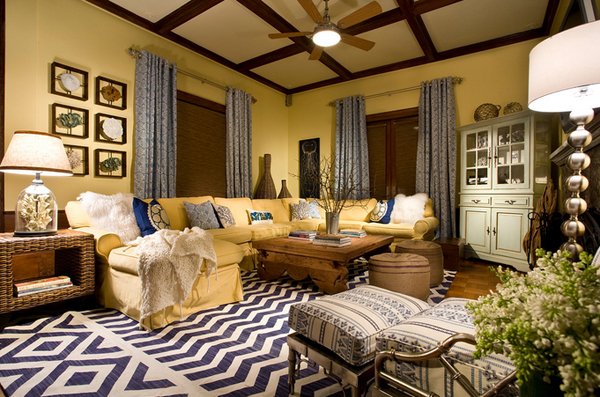 This Long Beach residence sure has an interesting color palette.
7. Mid-Century Modern Remodel Sunroom Conversion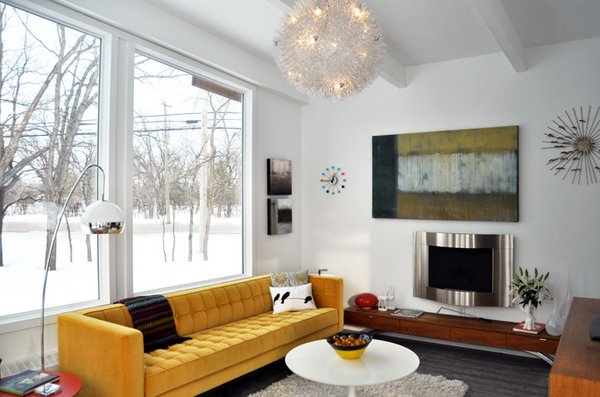 If I have a view like that, I promise that I will let my sofa face the window! Haha!
8. On the Fairway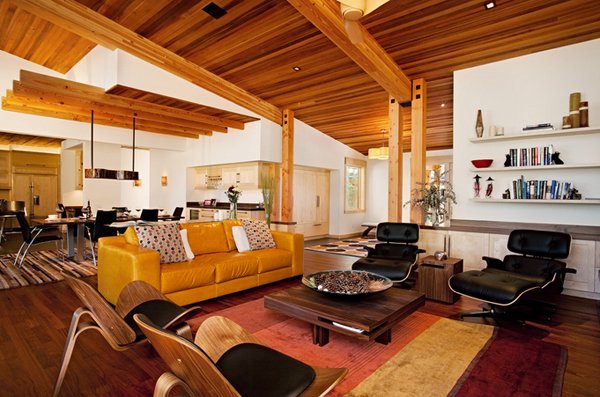 I like the masculine look of this space and how contemporary it looks even with the vintage yellow sofa.
9. Pond House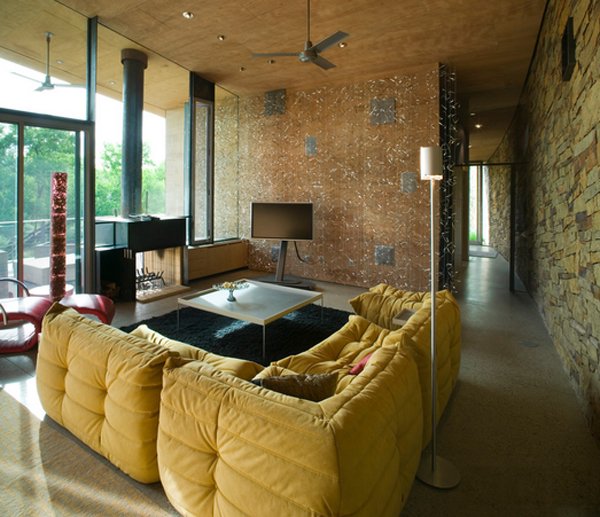 If you saw out list of green sofas, we had a living room with the same exact seating – do check it out!
10. Price Residence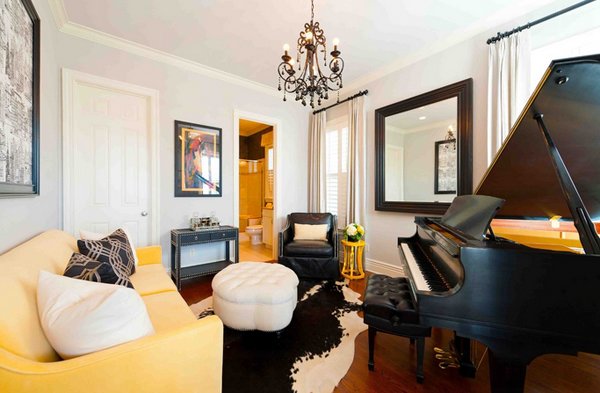 I do not play the piano, but I do not mind having one at home!
11. Sarasota Florida Home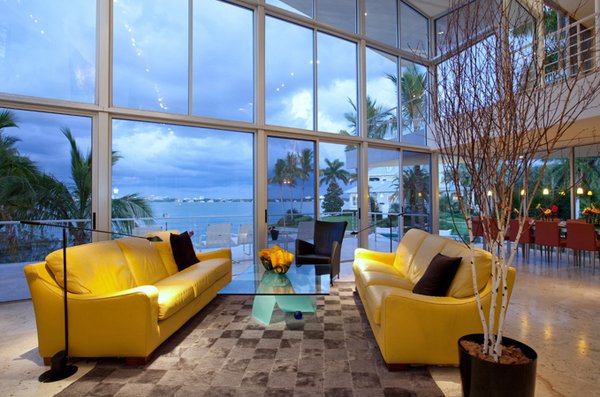 The seating in this Florida home sure is pretty and bright!
12. Scandinavian Living Room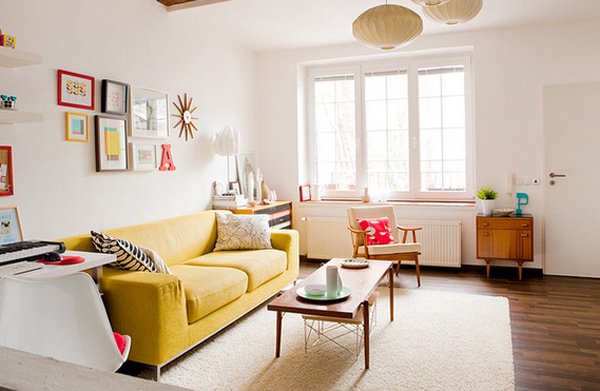 I always love a decent eclectic living room like this one!
13. Sunset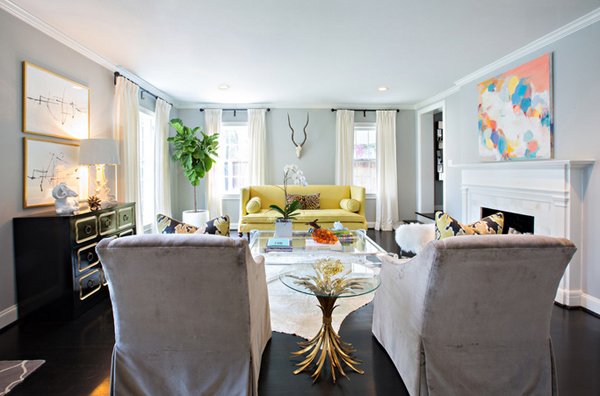 This grey living room sure needed the little color that the yellow sofa gave along with the colorful painting by the mantle.
14. Tree House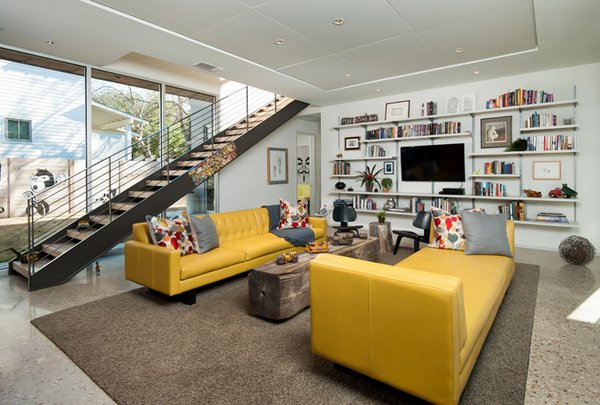 I love the sofa combination in this tree house! Plus the wall sure is interesting too!
15. West Perry Street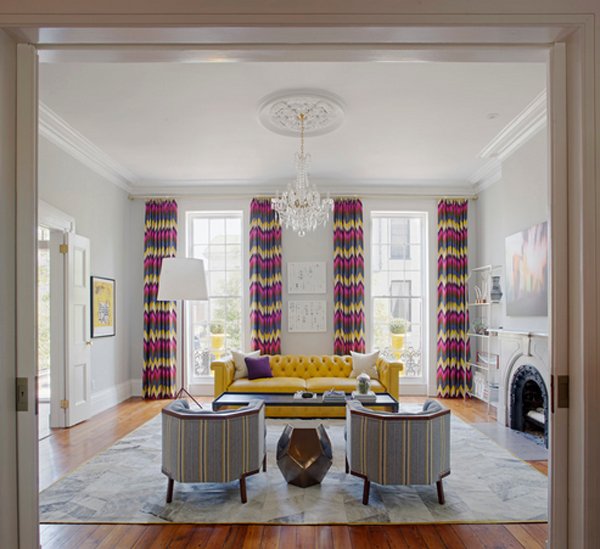 Fascinating arrangement is seen in this living room! I like the window treatment and chandelier.
16. Baltimore Beach House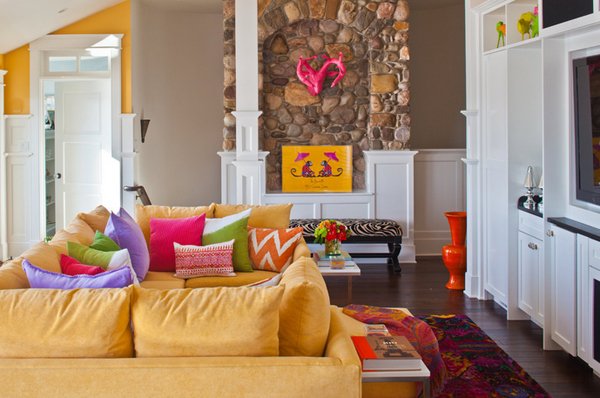 I love this space because of how intimate it seems; note how fun the colors are too!
17. Charlotte Family Room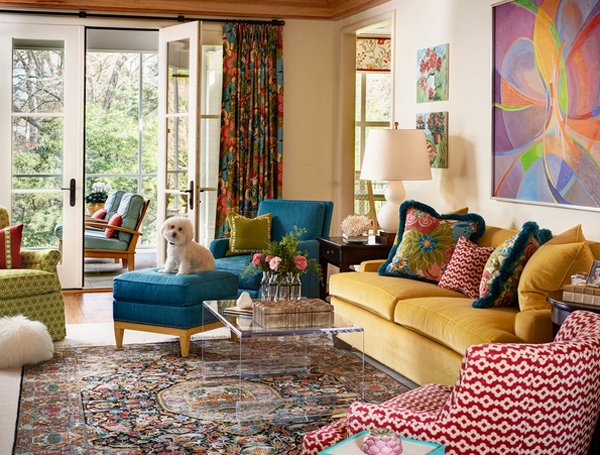 Are we talking about fun colors again in this living room? Of course we are! This family room sure is funky as it is fun and lively!
18. Misty Spencer Living Room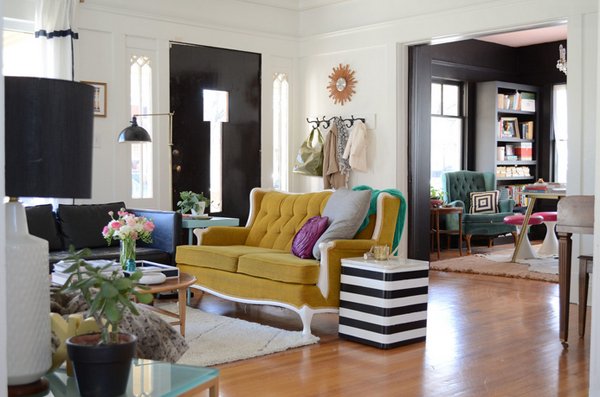 Here is one vintage chair to look forward to everyday when you get home!
19. Vancouver Holiday Home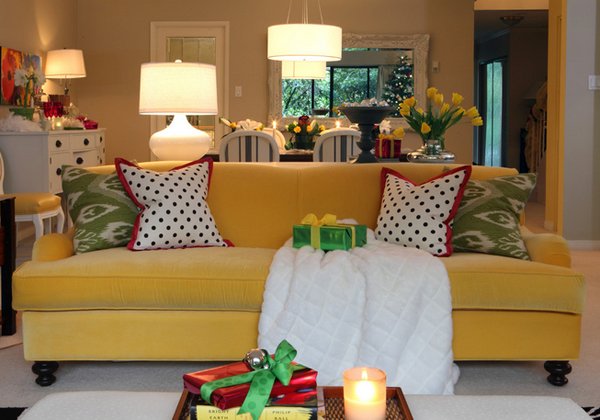 Notice the gifts in the space? Sure you do!
20. Winston Salem Living Room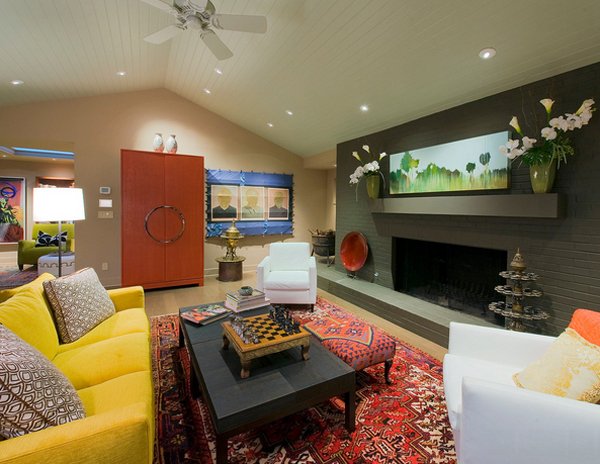 Bright yellow sofa adorn this contemporary Winston Salem home.
What do you think about this list about 20 Gorgeous Yellow Sofa Living Room? They sure brightened every room in the list we have above! You can also get other colors for your living room sofa and it will give you a similar appeal! Using these sofas make the spaces more interesting and fun! Hope you enjoyed this list!