How to Arrange Living Room Furniture
The living room is one important space in the house that we spend most of our time in a day. We don't just entertain guests there but it is also the area where we bond with the family. So, it would be nice to have a good furniture arrangement in the living room to make sure that we can converse with each other well. There are actually different ways to arrange furniture and this will have a great impact to your space.
I know there are some living rooms that are hard to treat when it comes to furniture. But the truth is, when everything is planned well, things will be in proper order. So, if you are currently redesigning your living room's layout to give it a better look and cater to good traffic in the house, then the tips we will give you today will surely help you. We will give you some vital things to consider when arranging your living room furniture.
1. Study your space.
Why don't you take a good look at your living room. What is the shape? Is it spacious? Is it long and narrow? Where are the windows located? How about the door? What are the things that you want for this space? What furniture will you place in the living room? Or what do you still need to add? Think about all these things and this will greatly help you with your arrangement.
2. Establish a focal point.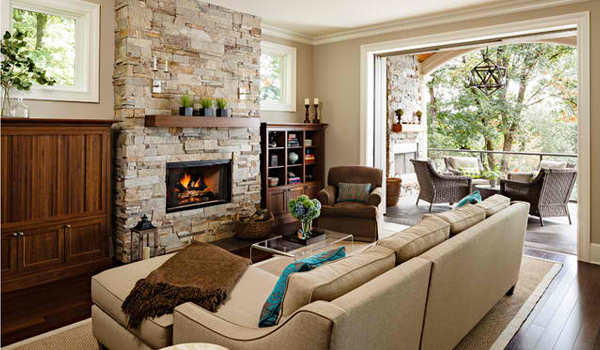 Look for an object that you want to be the center of attention. It could be anything that would attract the eye. It can be a fireplace, windows, a television, a chandelier or others. If you have a focal point, it would be easier to arrange stuffs around it. It won't look messy, unorganized or unplanned. But if you don't have a focal point to encourage more conversation, you can create a symmetrical arrangement. Place seating on four sides and add some tall furniture pieces for more visual appeal.
3. Create conversation areas.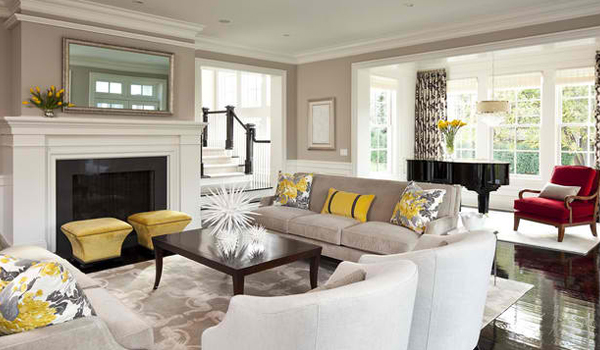 We spend our time in the living room to talk with guests and members of our family. For large living rooms, you can create two conversation areas. We have to arrange seats and tables that would make it good for conversations. See to it that people could talk well and comfortably without shouting or straining necks.
4. Think of function.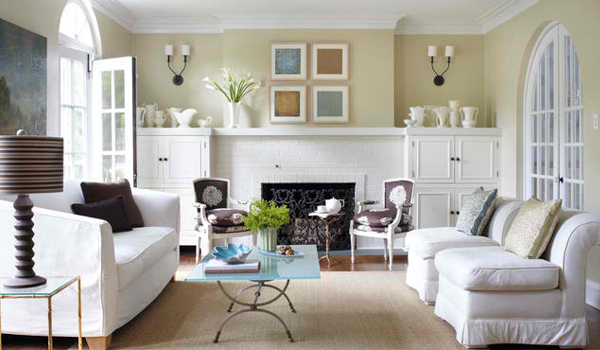 How do you plan to use the living room? After you decide on this, consider what furniture you would need to satisfy such function. Then arrange it according to how you are going to use it. Like if you want to spend time watching the television, face your sofa to it. Then create another conversation area where others can just rest or read.
5. Leave spaces between furniture and walls.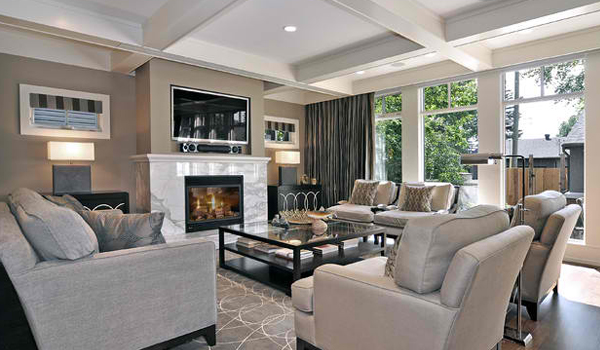 Your room will feel cold and unwelcoming if all your furniture is pushed back to the wall. So, see to it that there are spaces on two or three sides. This way, you will be able to create a more intimate space. Place pieces close together for an intimate setting which is best for conversation. See to it that you also allocate space for walking.
6. Take note of traffic flow.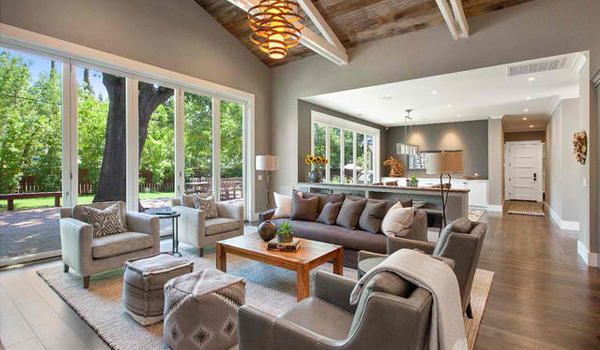 You don't want to bump into the furniture when you walk to your living room. That is why you have to see to it that there is enough traffic in your area. Leave enough room for walking around the furniture so they can access other areas easily. If you have kids, it is even more important to have an extra space like 4 feet. Without considering traffic flow, your furniture arrangements will fail.
7. See to it you get the right furniture sizes.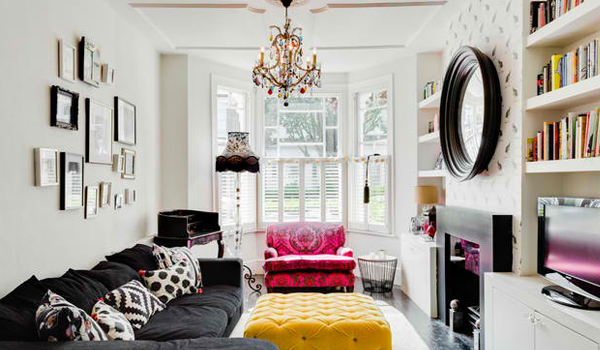 Of course, if your living room is small, don't get large furniture. You don't want the pieces to crowd your space. So, see to it that you get the right sizes. You can measure your space first before you get the furniture. It would even be better if you create a scaled drawing to see how it will look like. Talking about sizes, vary the sizes of your furniture so your eyes will go up and down. Don't place two short pieces beside each other for that would be boring.
8. Note some design rules.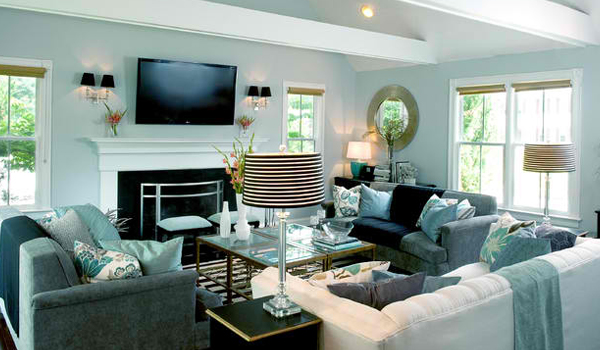 Actually there aren't really concrete rules to follow when arranging your furniture because it would depend on your personal preference. But if you start with these "rules", you will surely put things properly. Here are some things that could help you start with your arrangement:
a. Place coffee tables 14–18 inches from seating. But you can change the distance depending on the needs of the family members. Place it nearer if users have short arms and farther if they have long legs. If household members have both types, place one seating nearer and another farther. They would just sit on where they are most comfortable.
b. When putting side chairs, make sure that there is enough space from the sofa like 50-100 inches will do.
c. Place seating three times farther based on the height of the screen. This is important especially if there are kids around. After that, you can just adjust depending on what you like.
d. Allow 30 to 48 inches of width for major traffic routes like from the doorway. For minor ones, a minimum of 24 inches of width for walkways will do.
9. Try symmetrical layout.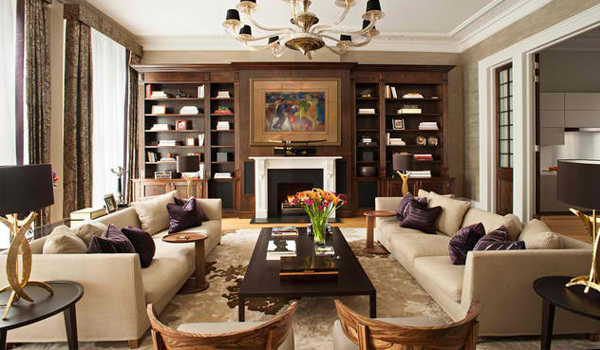 If you want order and calmness in your living room, use this style. You can do it by creating an imaginary line in the center of your living room. Place furniture on one side and try to mirror that on the other side. But when I say mirror it, it doesn't mean that everything should be identical. You can use different furniture and follow the same layout.
10. Try asymmetry.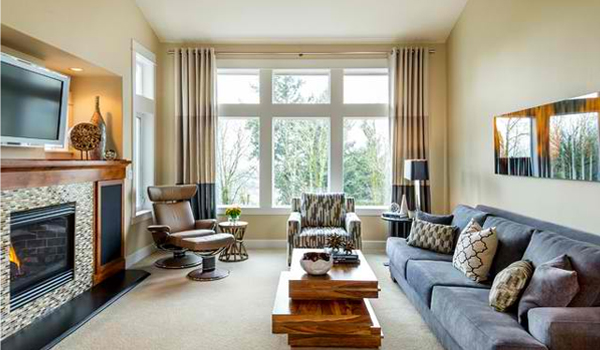 If you want a more fun arrangement, this would be nice. One side of the room will have a different layout as the other side. For example, you can place a bookshelf on the corner and two wall decors on the other side. Just be creative. Place items where you want them to be and then just change it when you think it doesn't look good.
11. Observe contrast.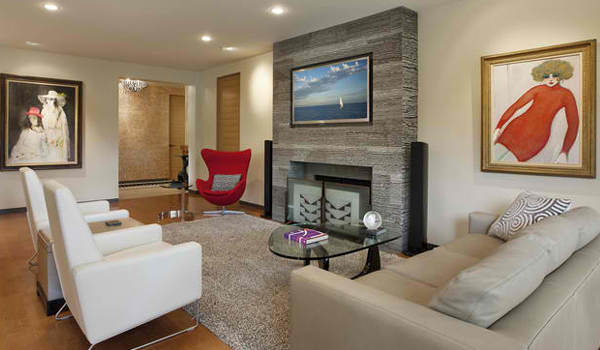 This will make your living room look a lot better. If you use furniture with straight lines, add accent furniture with curves. If you have curvy chairs, add an angular coffee table. This way, your living room will not look monotonous.
Arranging your living room's furniture doesn't need to follow rules. The rules are just guides to make sure that your space will look nice and that the furniture will be used well with its designated function. I hope that these tips helped you as you redesign the layout of your living room or as you start filling it with furniture if you are in a new house. Whatever situation you are into, I'm sure you will get some points from the tips above.