15 Striped Walls Living Room Designs
We have mentioned in previous posts that a wall can be treated in various creative manners. One way of doing that is by adding stripes to it which can also be done by placing stripes in all the wall areas or merely selecting a particular area to create an accent wall. Since we have already showcased to you some home spaces that made use stripes in it, we will give you some images of living rooms with stripes.
We are certain that you were amazed on how stripes have created a lovely look to a bedroom, kitchen and dining area. But it can also give a similar effect to a living room. So, take a look at some living room designs with striped walls that we have collected for your inspiration. Aside from the walls, the setup of these living areas might also give you ideas on what you can do to your own home.
Ritz-Carlton Residences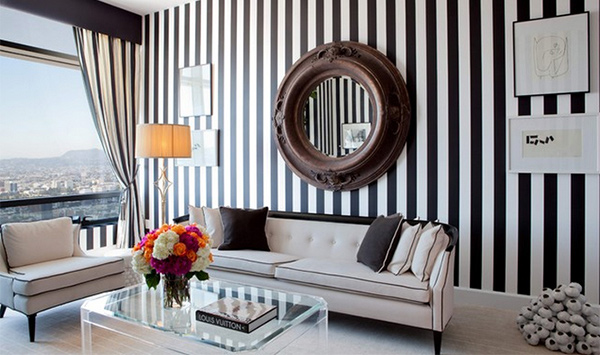 Black and white would never fail wherever you place it. Even this living room looked totally stunning with black and white stripes on the wall and the curtains.
Designer Home in SF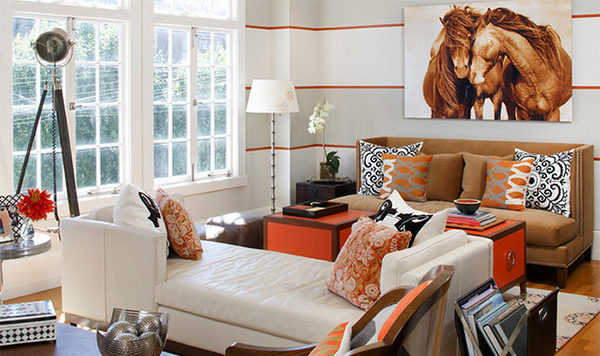 The subtle use of orange in this living room is beautiful especially that it was scattered in different areas including the thin orange stripes on the wall.
Rockford Living Room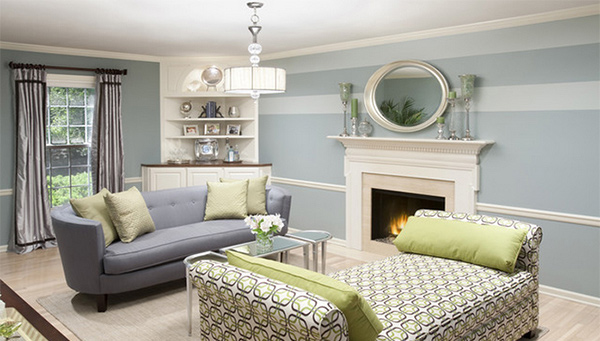 A living room with some classic touch and well-arranged furniture. The prints on the sofa matched well with the striped wall's color.
Marina Playroom
Isn't this living area lively? The combination of colors are great plus the accessories in it like the beautiful textured area rug.
Shagedelic Retro Apartment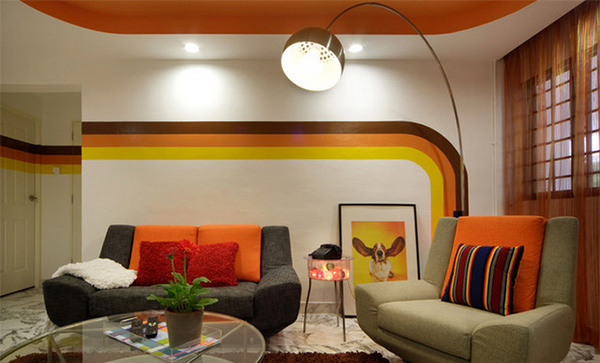 A retro inspired space with stripes in retro colors but instead of painting the entire wall with stripes, only a small part of it had stripes which seems to be continuously painted on the wall.
River Oaks Marina + Tower Model Unit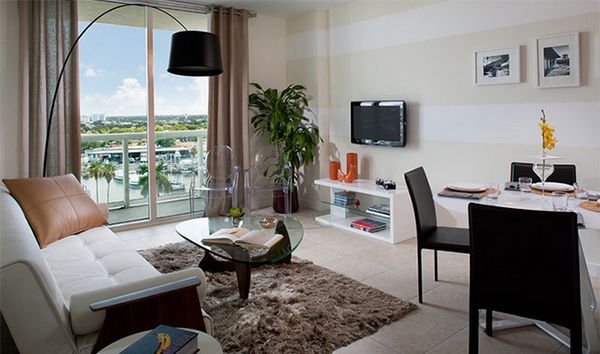 Muted colors for the striped wall in various thickness created a warm look to the area.
Interior Contemporary Charleston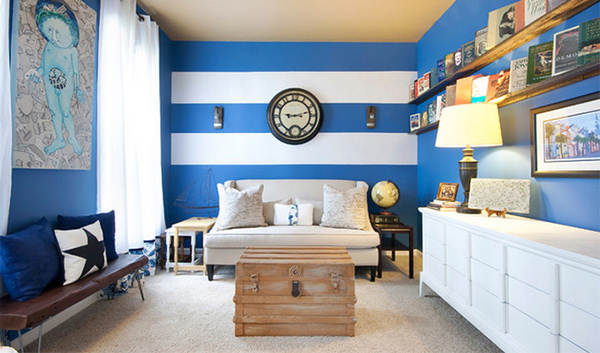 How about bold blue colors for a room's wall? It sure looked great too!
Modern Living Shell Swivel
Another living room with black and white stripes. It was also furnished with some furniture and other items in black and white.
Media Living Room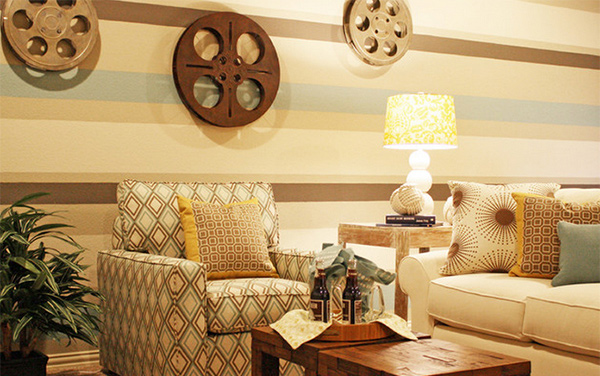 Light stripes in various colors made this room appear more cozy.
Mosaic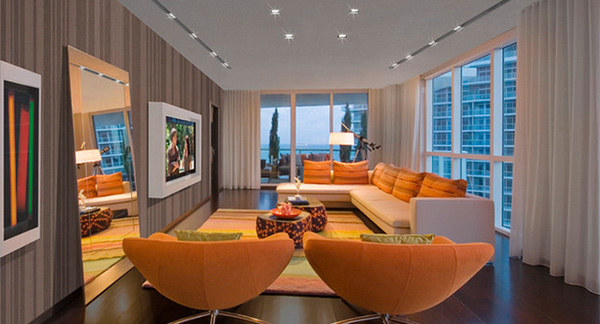 Light and airy living space in modern design with vertical stripes in thin lines.
Kennington Water Tower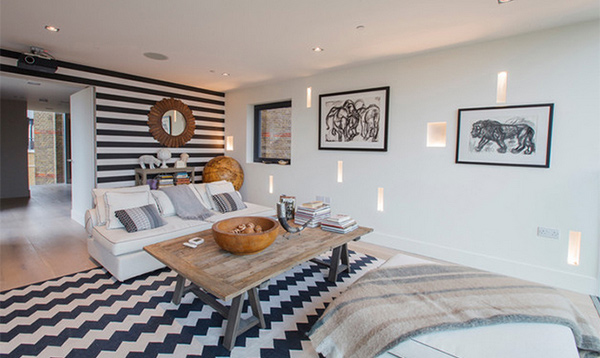 The combination of stripes for the wall and chevron for the carpet is unique.
Rosemoore Eclectic Living Room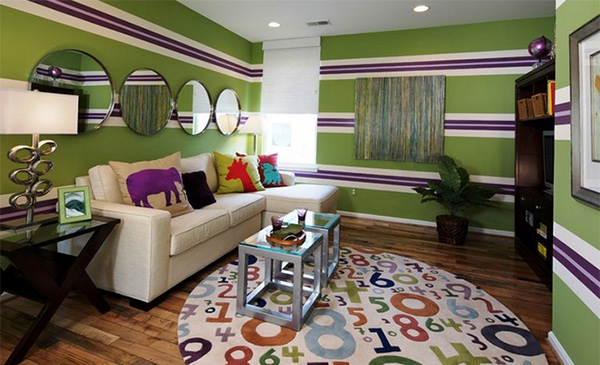 Shades of violet and green were combined for the wall adding to the eclectic look of this living room.
Sindahl Living Room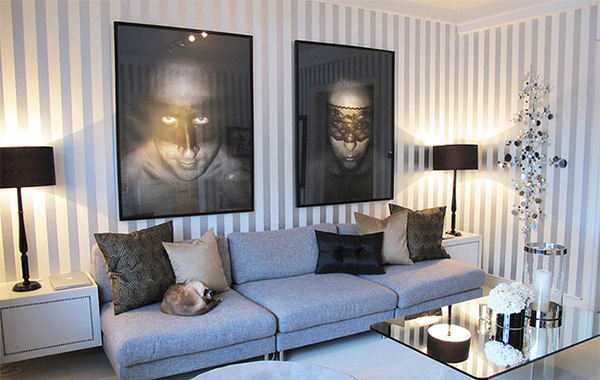 Silver stripes look stunning! The wall decors upgraded the visual appeal of this area.
Colorful Modern Living Room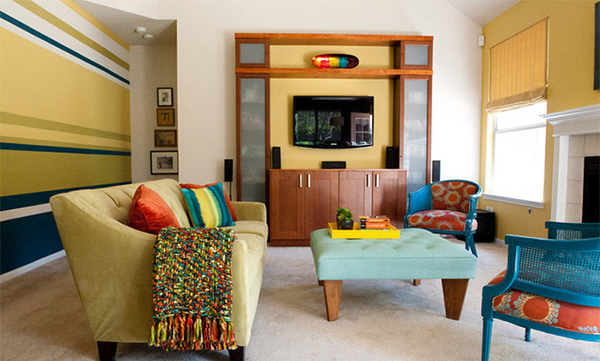 A striped accent wall is a good idea even for a small space like this one.
Times Square Residence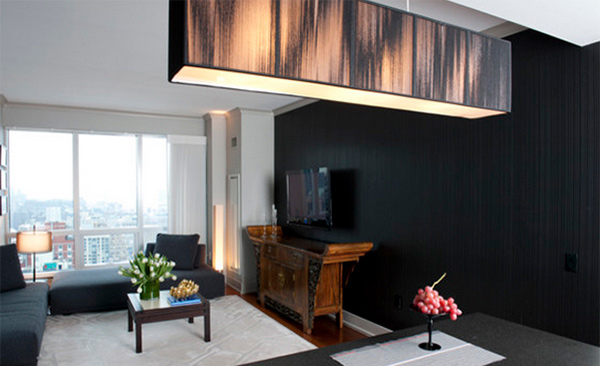 The black walls have stripes on it in thin lines. You just have to get a closer look to spot the stripes!
What can you say about the collection above? Have you noticed how striped walls added appeal to the living areas? We are certain that you were able to appreciate the use of stripes especially if you will see how they were applied to other areas like the kitchen, dining area and bedroom. Why don't you try checking them too?