15 Flexible Beige Living Room Designs
Go ahead and take a look at 15 Flexible Beige Living Room Designs that will charm its way to our memories without even making too much of an effort. This color is very dependable and flexible – why not? Beige is a chameleon – it takes on some of the attributes of a stronger warm or cool color that it is paired with. Of course, on its own, this color is but a calm and neutral background for any space.
Beige is a neutral color with a bit of warmth of brown and the crisp of white. It may sometimes seem dull, plain or ordinary, or even boring – unless of course you couple it with other colors. So, for today, we will be showing you 15 Flexible Beige Living Room Designs that will provide us with calm and conservative backgrounds for the living spaces that we have compiled for you guys! So, here we go! Take a look at our list and tell us what you think!
Living Kitchen Full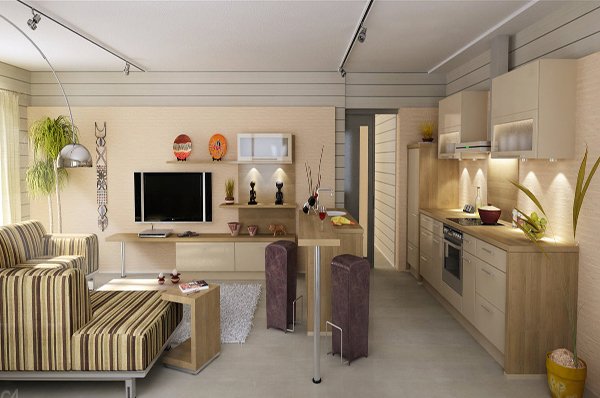 The color palette of this living room is simple and quaint – a small space where the living room is directly in one room with the kitchen with all the shades of beige and browns that blend well together.
Neutral Calming Living Room with Texture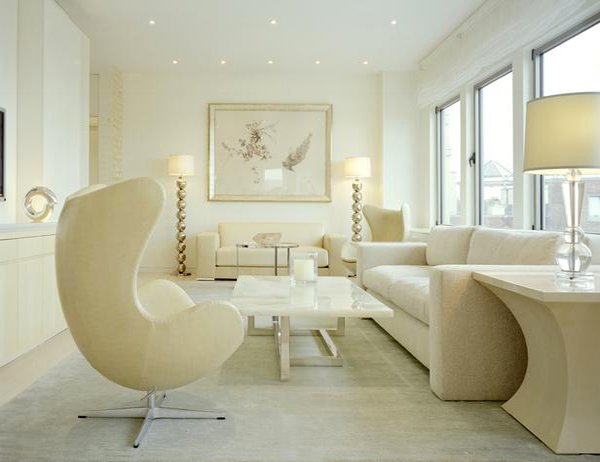 This living room is a space that became a refuge of tranquility and light when it was created. The owners sure were happy about the outcome of this living room because the warmth was definitely achieved by the designers.
Harbor Hill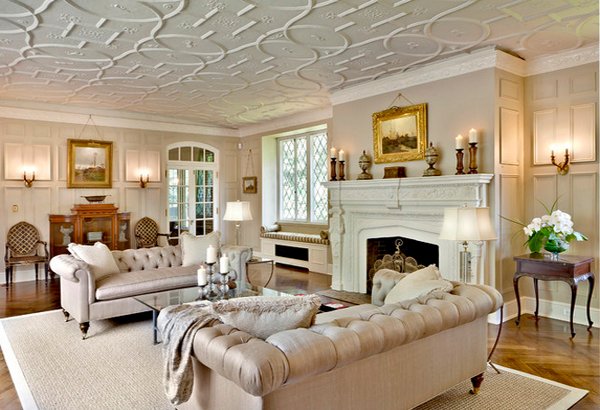 This space is a great example for a beige living room which shows a range of beige colors with bleach accents. The color of the sofa, the carpet , the ceiling treatment and the uncluttered look is maybe our favorite!
Traditional Beige Living Room with Fireplace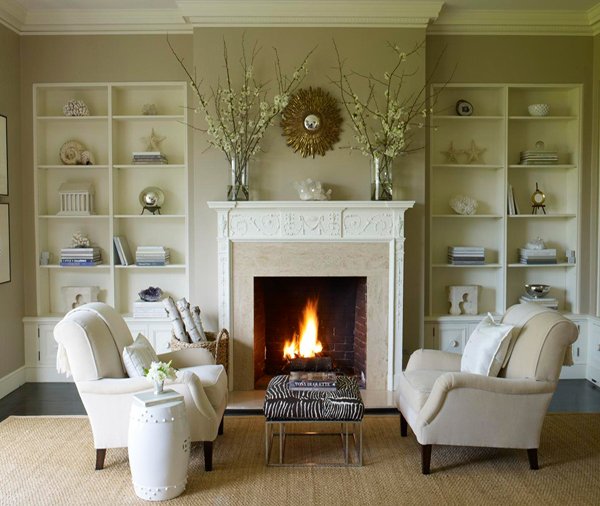 According to the designer, he went for a neutral color palette of beige and white. Natural textures like a sea grass area rug and a weave basket adds a touch of casual "livability" to the space. And this is exactly why I love this living room so much!
One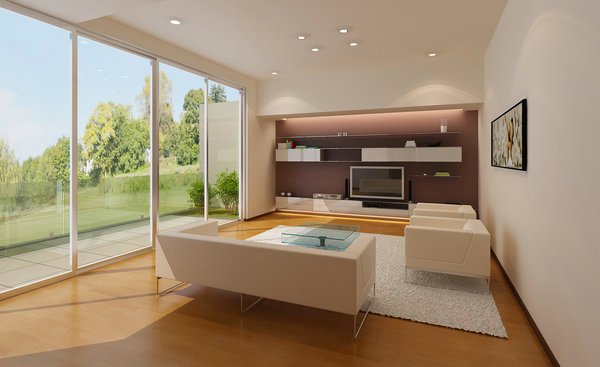 The contemporary design of the furniture complements and matches well with the color of the accent wall and the flooring. Using neutral colors such as beige is really safe, clean and charming, especially when paired with lovely decoration.
Beige House Living Room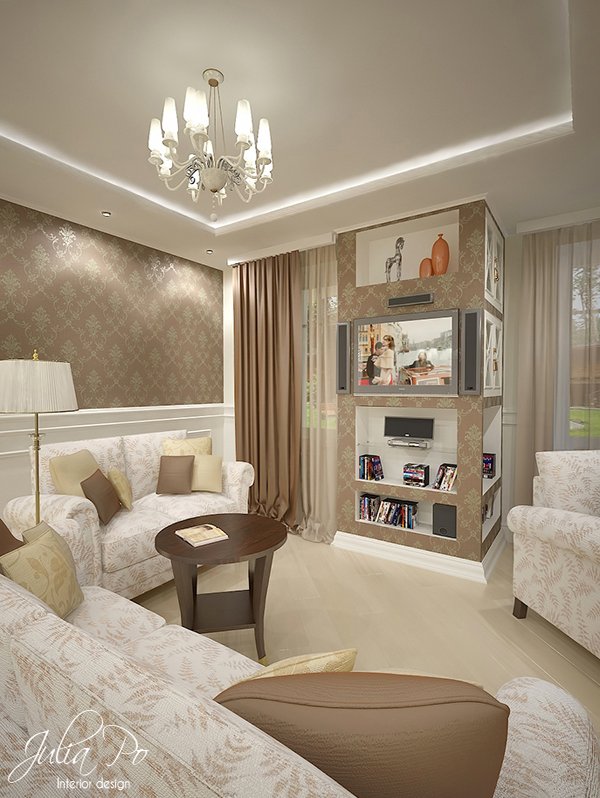 Fancy wallpaper design and fancy furniture is but enough to charm us with its beautiful looks.
Beige, White and Blue Living Room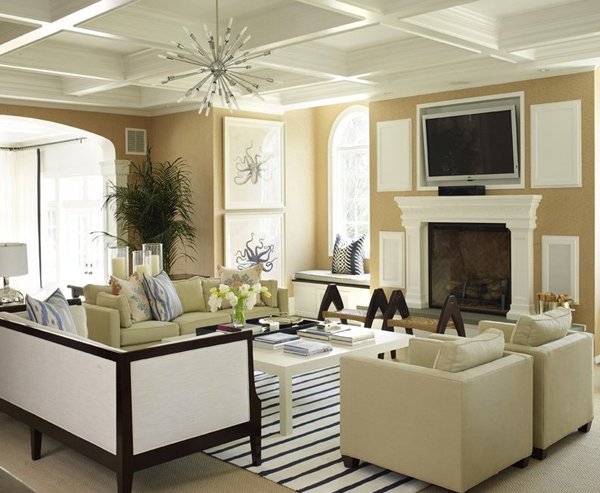 The combination of the different sets of furniture has always been a technique for designers who likes to make play with visuals. This living room, with coffered ceiling and classy furniture and decors is one quaint place to live in.
Toronto Restoration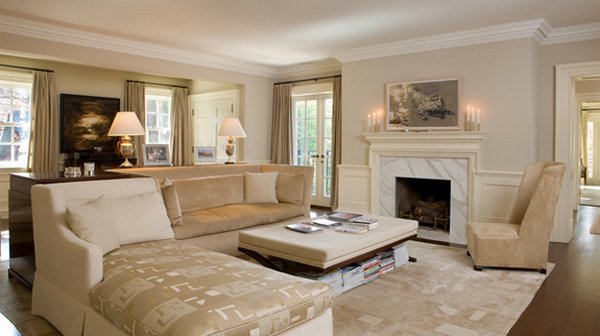 Don't you just like the area rug that complements the tan sofas that we have in this living room? The neutral color is contrasted with the darker flooring it has.
Living Room
Small cozy living room with cute and neutral colored furniture with matching reddish colored dining table that gives a tint of color to this space.
Relaxed Country Living Room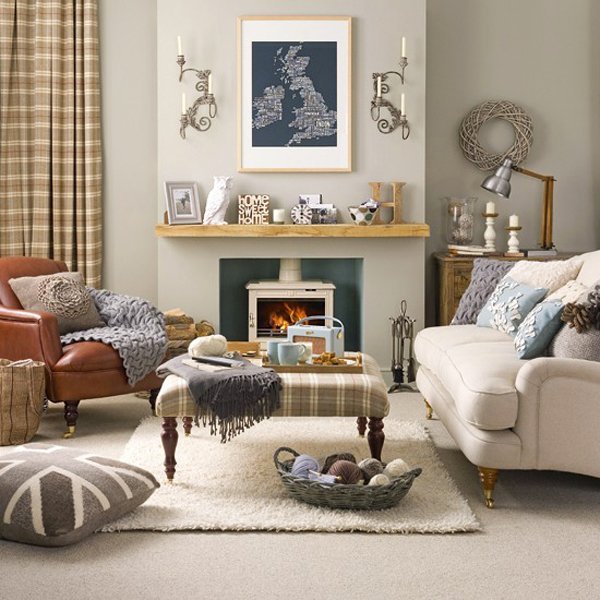 Warm beige walls and an oatmeal carpet create a versatile backdrop for varied texture such as sheepskin, chunky knits, felts and fine weaves. Quirky wall art, sconces and ornaments give the look a quintessentially British, nostalgic feel.
700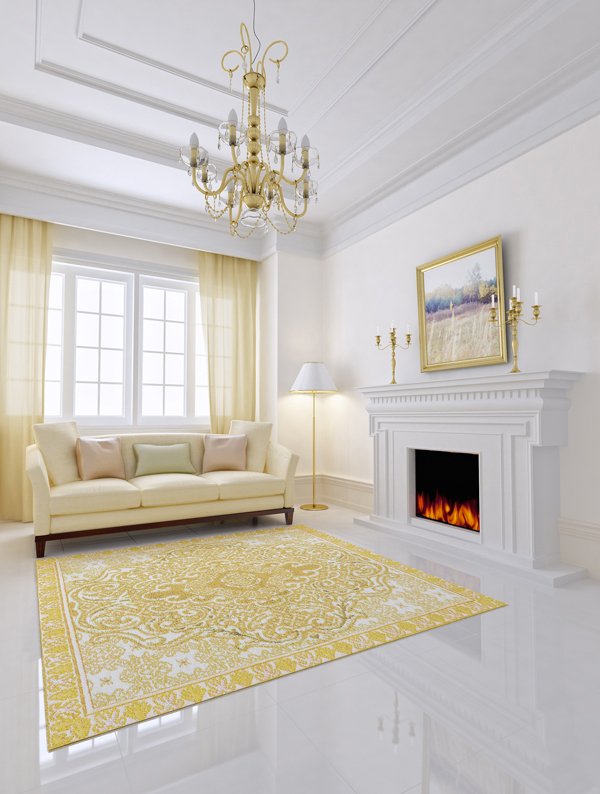 Jinkazamah did a great job in letting a few beige colored items like the curtains, the sofa and the area rug look extra stunning in an entirely white room!
Beige House Living Room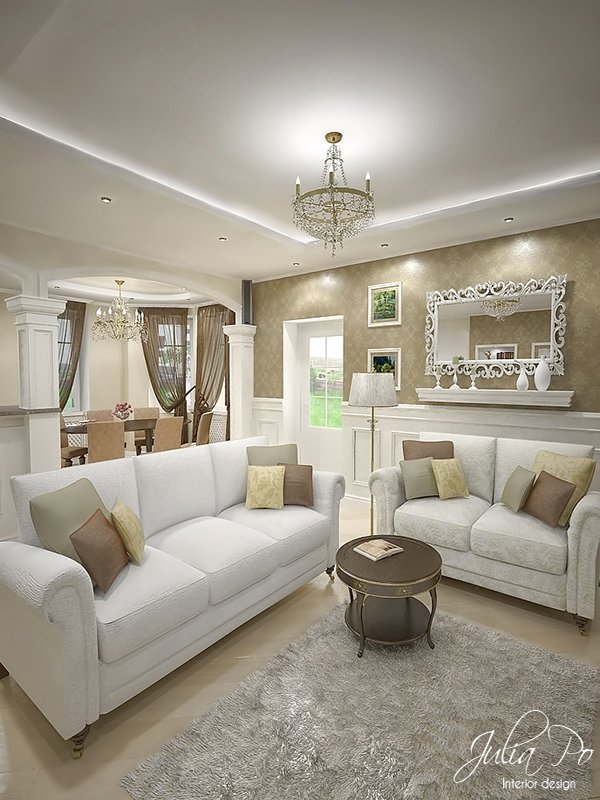 Pretty comfy white living room sofa set with a tiny coffee table that complements this beige living room.
Chic Beige and Blue Living Room Design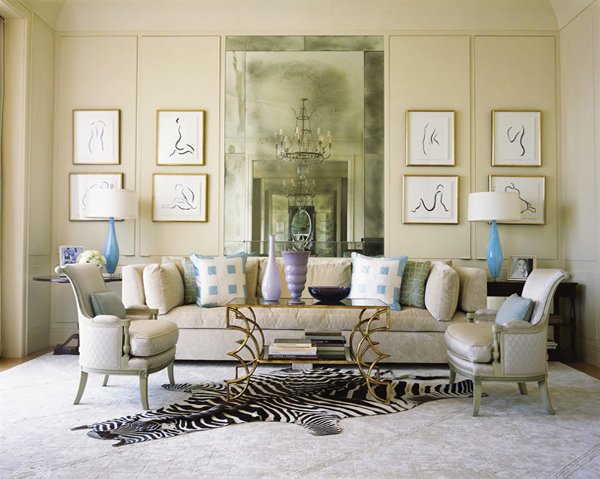 A chic living room with artsy stuff around it – decorative pillows, stylish area rug, and a beautiful backdrop or paintings look stunning with the beige walls used in this enclosed space.
Room Idea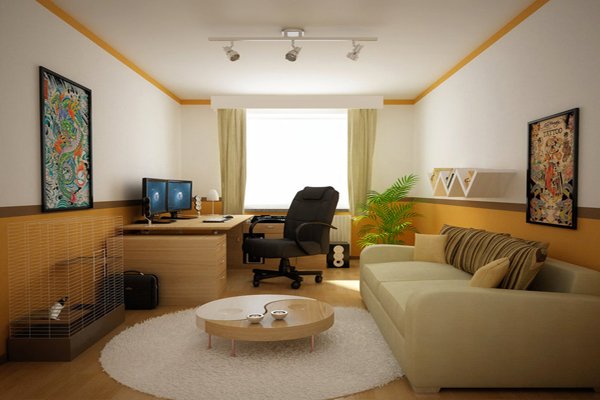 This living room sure looks really warm and homey with all the earth tones that were used. We like how the designer played with these colors.
Brown House Living Room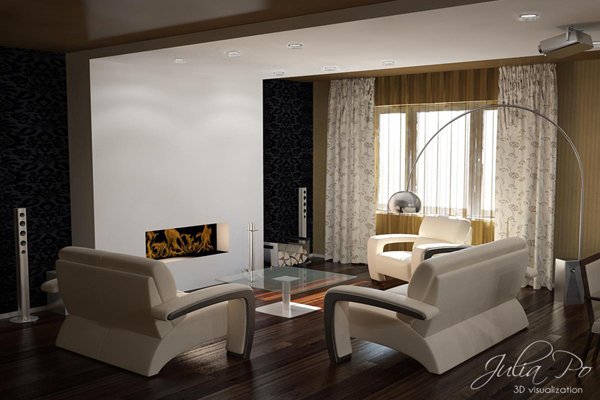 Brown walls and beige sofas which complement each other. Great flooring plus cool decor equals a pretty living room!
As seen above, beige can be synonymous or rather seem like a few colors that we can check on our own color wheels like buff, camel, oatmeal, tan, sand, biscuit, cream, ecru and mushroom. You will be amazed at how close to each other these colors seem when they are beside each other. This color palette may seem underrated, but this color indeed showcases sophistication and charm! We hope you liked this list of 15 Flexible Beige Living Room Designs and have a chance of checking out homey rustic living room designs to see more living room inspirations!