20 Distinctively Artistic Abstract and Free Form Garden Sculptures
Garden sculptures come in various designs and are created using different materials that adds to each one's uniqueness.
It is indeed impressive how each artists can express himself through his skills giving us an output that is both surprising and deserving of a loud applaud. You can commonly see garden sculptures of animal creatures or maybe of the human figure. But with the modern and contemporary trend these days, artists are also becoming more creative by making sculptures out of ordinary.
Abstract and free form sculptures can give a distinctive artistry to a garden.
Its design is even intriguing and mysterious since you will not be able to get the true form of these sculptures. You can even make a wild guess on what the sculptures really represent and what story it really wants to tell.
Allow us to give you a showcase of 20 Abstract and Free Form Garden Sculptures to give an idea on what these garden elements look like.
Anthropomorphous II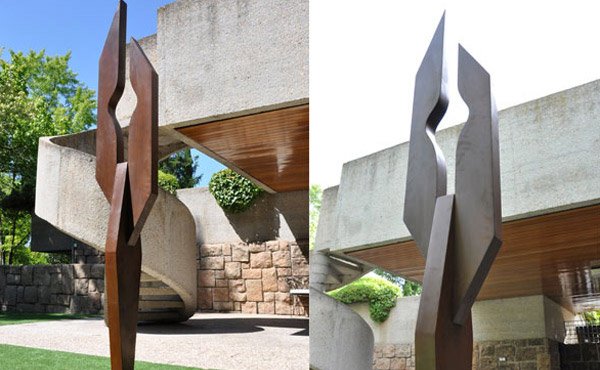 Gonzalo successfully expressed himself through this abstract artwork. This one can make your home look more inviting.
Quill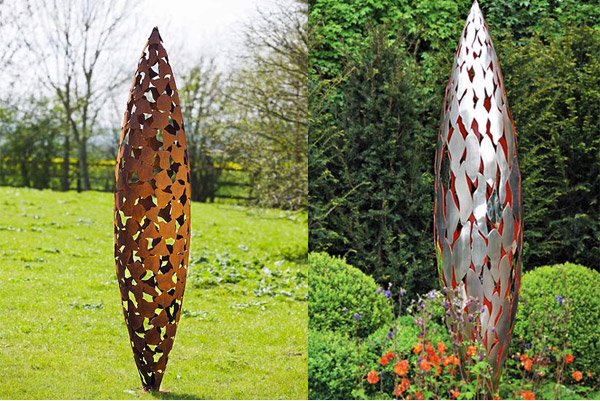 Fabricated from a wide palette of materials – bronze, steel and copper to create this stunning garden art that is inspired by pencil art.
Modern Outdoor Contemporary Abstract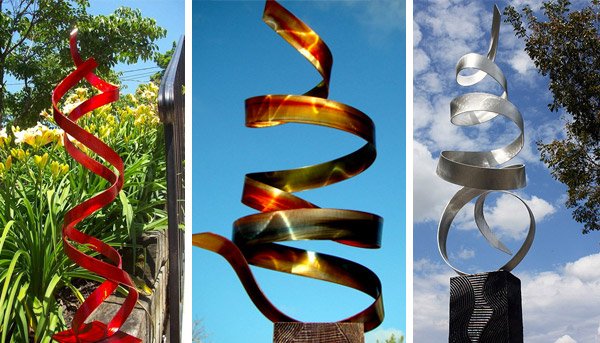 Get a contemporary and modern look at the same time with these skillfully made sculptures. These can add a distinct artistry to your own garden.
Oracle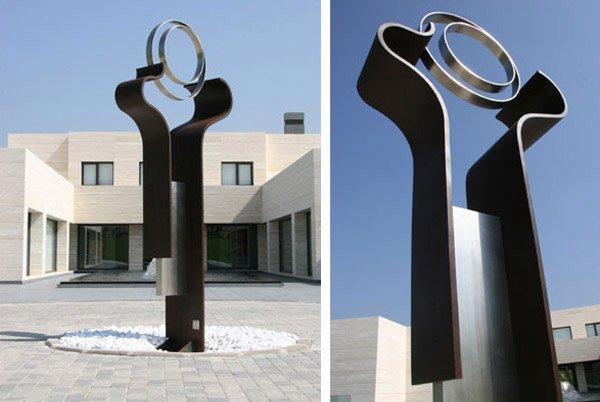 A stunningly pleasing sculpture that looks like two hands holding the circles.
Sculpture Moon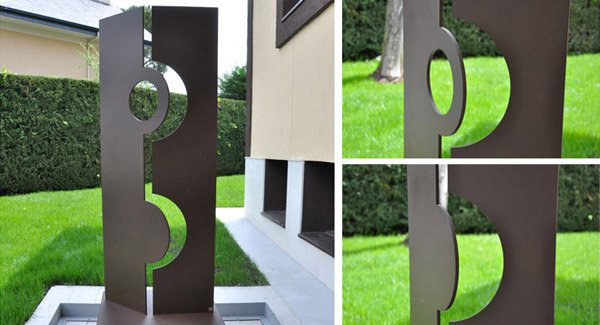 The artist's own interpretation of the moon using lines and curves together.
Cancun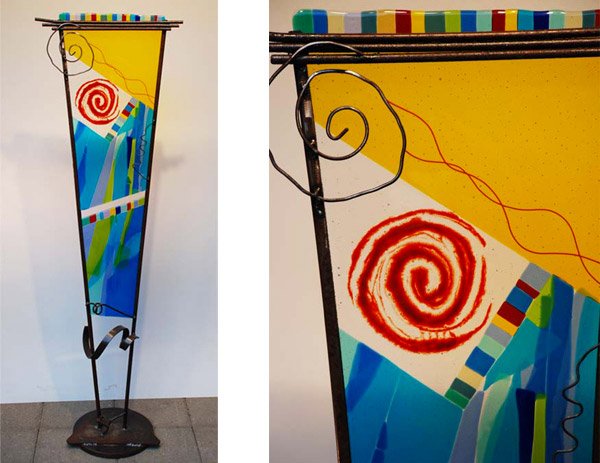 Define abstract and you will find this one totally suitable to the definition. This colorful sculpture will surely stand out in a garden.
Snap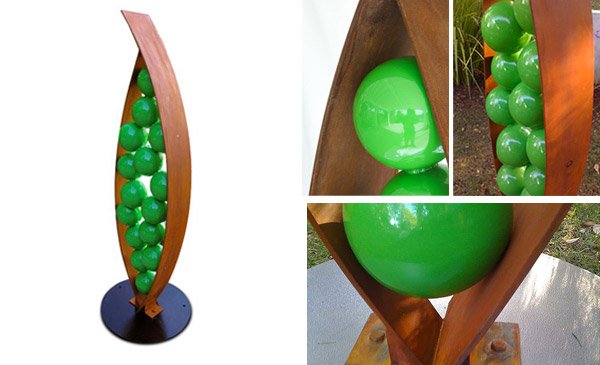 Look into the details of this pea-like sculpture. The green balls are made from powder coated steel while the outer curves are from weathered steel.
Flight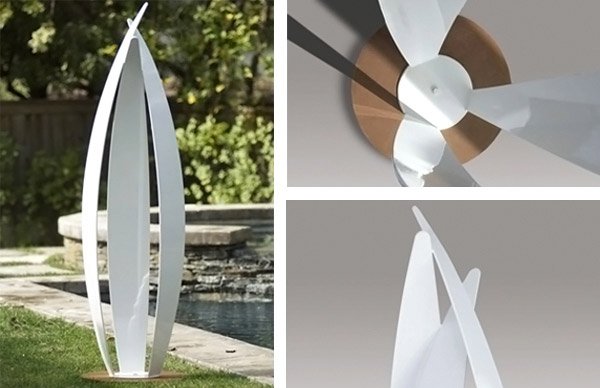 The details of this sculpture are seen above. Simple yet can show a unique personality for your yard.
Waving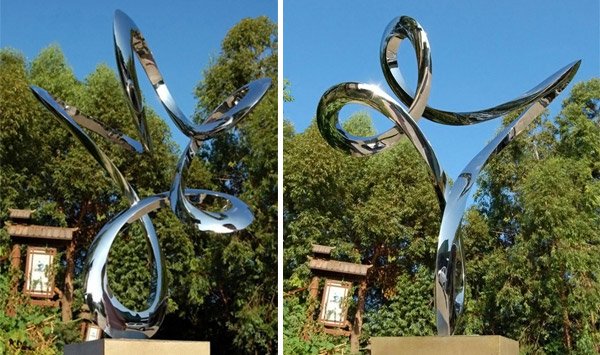 Shiny stainless is used to make these sculptures. Its curves are amazingly done that it can be a garden's head turner.
Closer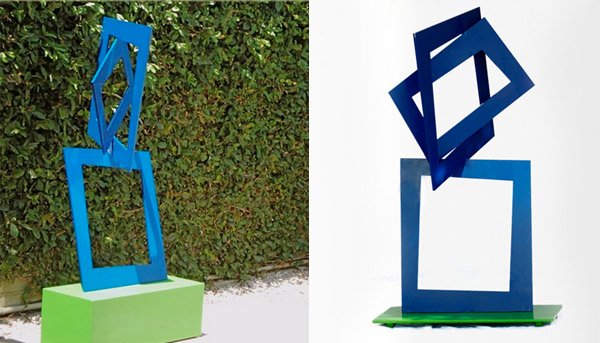 Blue squares arranged artistically to come up with this sculpture that is fitted to your garden.
Monolith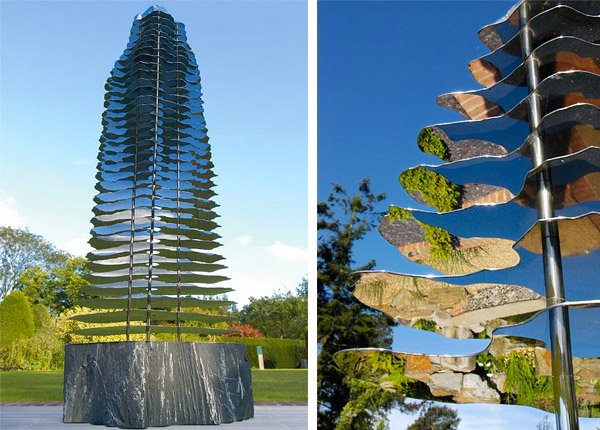 Add beauty to your garden with Monolith which is created from stainless steel. Its beauty is divine especially under the sun!
Sassy Sally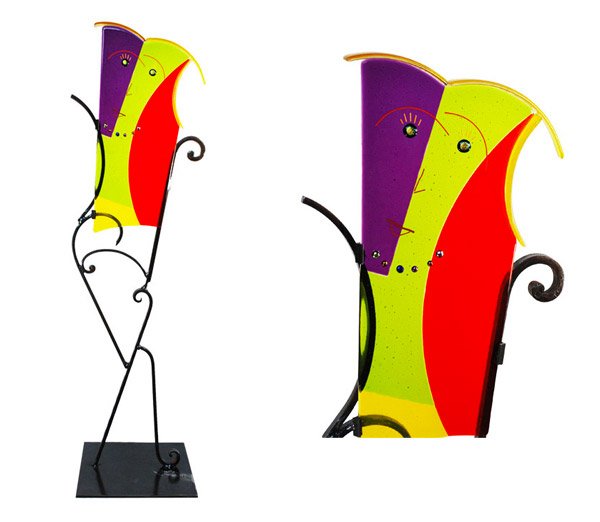 Vibrant colors make up Sassy Sally that can make your landscaping look fun and lively.
Uroboros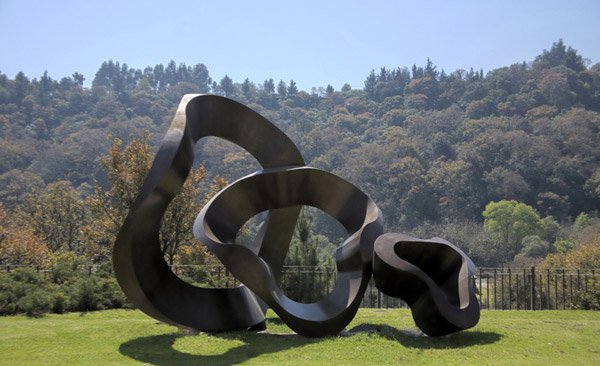 Just one of the many wonderful creations of Domenge. These looked like soft rubber bands in different free form closed shapes.
Reaching Out Artwork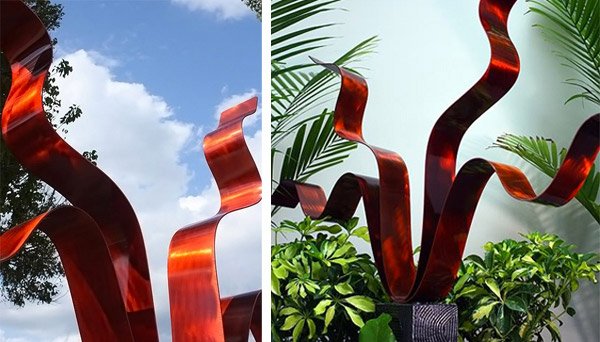 This one comes in different colors made from metal. It looks like a branch or a plant that reaches the sun for light.
Urn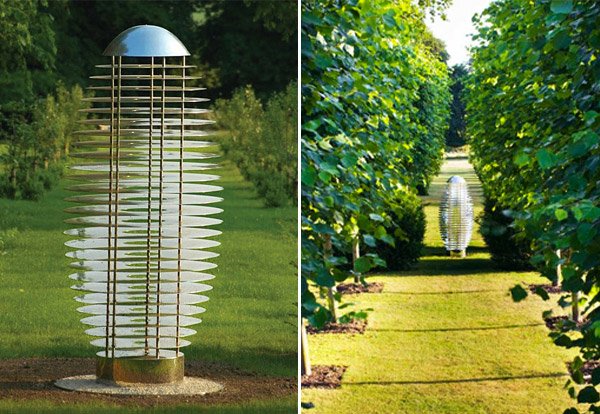 This is made up of a stack of mirror polished stainless steel blades in an elegant ellipse shape.
How Do You Feel Today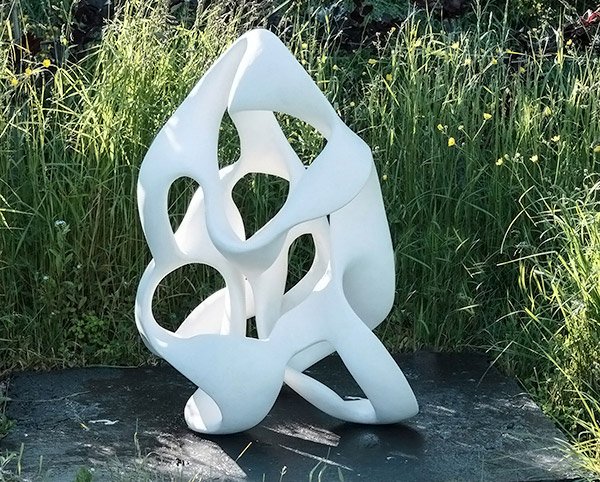 Free form sculpture that tries to relay a story to its viewers as the artist expressed her own emotion in creating it.
Owen Steel and Glass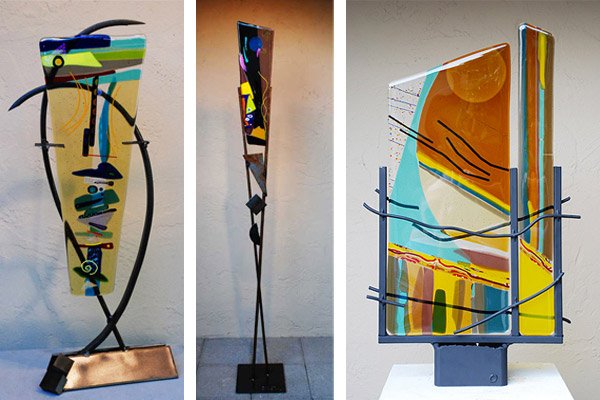 Talk about colors. These sculptures from Owen made of glass and steel are very attractive and meticulously done.
Abstract Garden Sculpture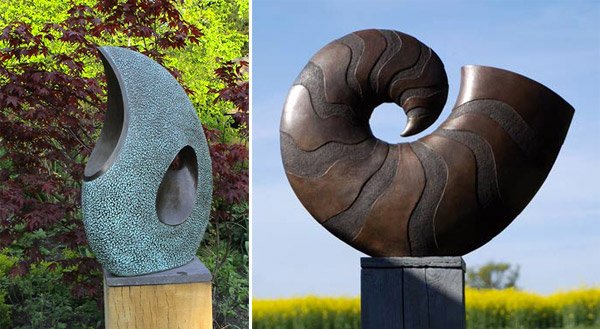 These garden sculptures are sure great finds! Apart from their unique shapes, it also contains a great deal of details.
Maritime Massive Metal Garden Sculpture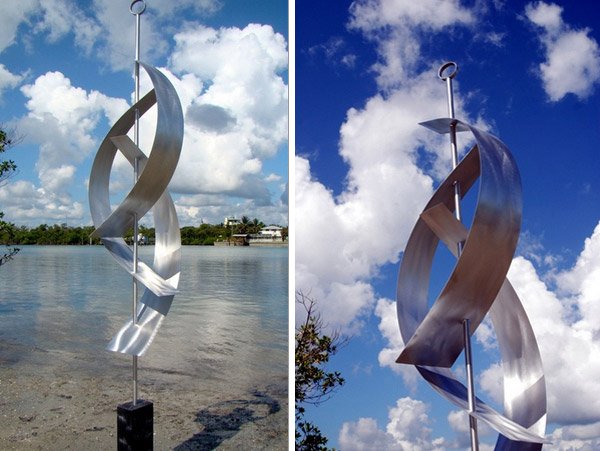 The use of metal made this one looked shiny especially when stricken with the sun's light making it appear overly attractive.
Kismet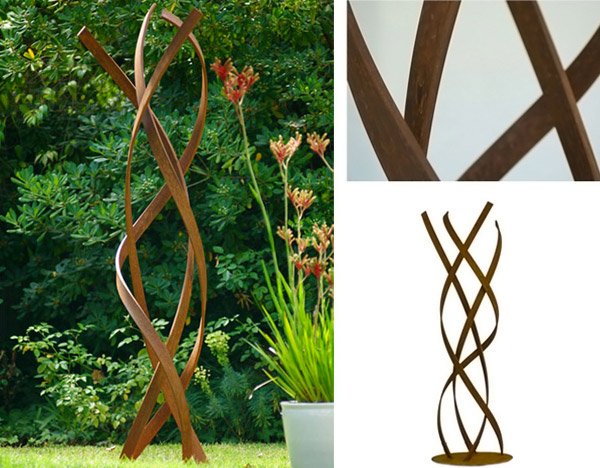 This beautiful sculpture is made from weathered steel which can be a good focal point of your garden.
Aren't these beautiful? For sure, having one can make your garden look attractive and unique at the same time. Abstract and free form sculptures can help you create a landscape of distinct statement that can show your personality. There are still so many garden sculptures that you can find. We even have a collection of Spherical Garden Sculptures that also look as stunning as this list.