15 Hill Landscape Design Ideas
Some homes are located on hills and it would be challenging to design a house on that kind of typography. Aside from the house, even the landscaping needs to have a different kind of treatment in order to look a lot better.
There are lots of considerations to make when landscaping a hill like making sure that there will be a slow flow of water by placing terraces or landscape edgings.
You might need help from a professional landscaper in order to make sure that the soil will not erode and that it will also appear appealing. Putting plants, retaining walls, terraces are just few of the ways to landscape a hill. With that, we will give you some ideas on how some outdoor home scenes were done.
Check out the images to get hill landscaping design ideas:
Seven Springs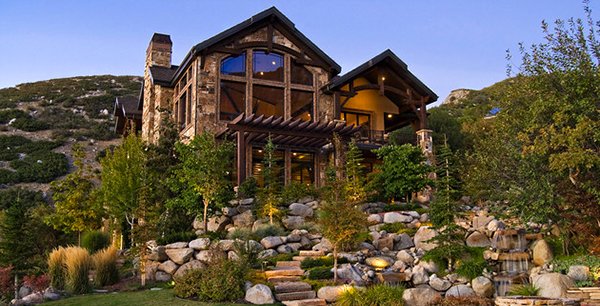 The rocks and trees combined together create a stunning outdoor view for his traditional house.
Mediterranean Exterior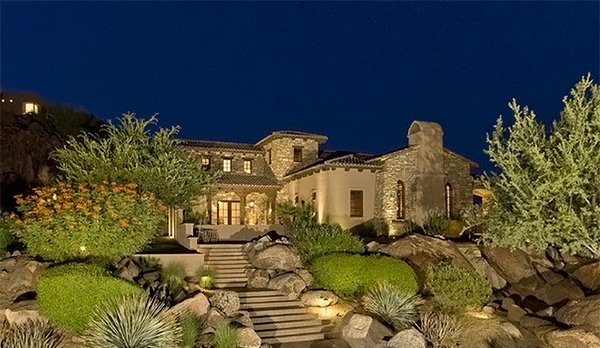 This also used rocks which is not merely for appeal but would also hold water and soil from flowing and eroding.
Riggs Residence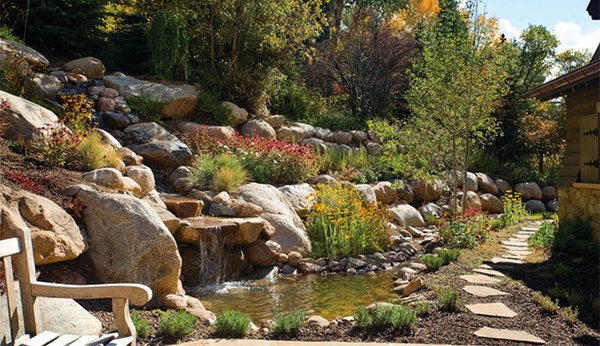 An artificial water feature was created by letting water flow through the rocks.
Russian River Studio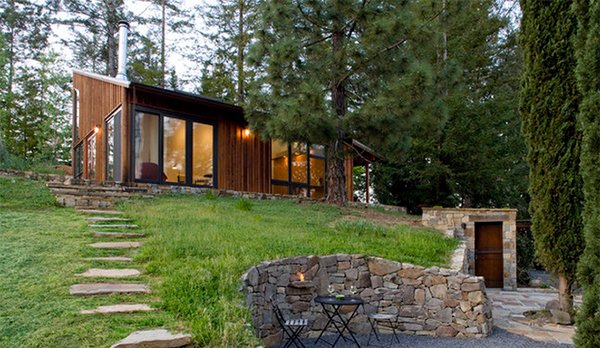 This one did not use large rocks but covered the soil with greens. The stone pathway looks lovely too. Notice the retaining wall of stones at the bottom which helps keep the soil from eroding.
Pat Brodie Landscape Design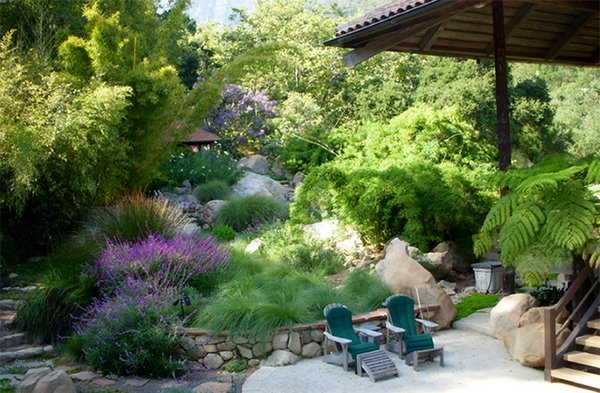 There is so much greens in this landscape from the bushes to the trees and it sure looks very relaxing!
Banyon Tree Design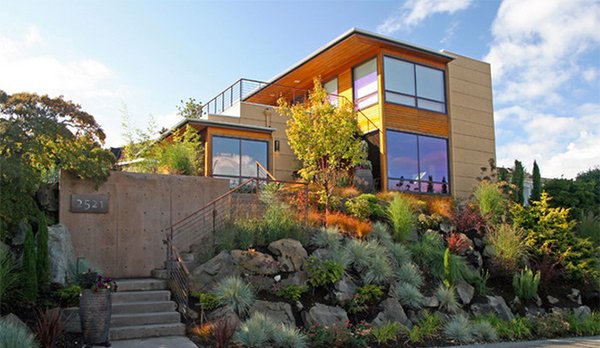 This house was created with new front entry from the sidewalk to the front steps. Its rockery was renovated with plants highlighting colors of the architecture.
Portland Landscaping Overlook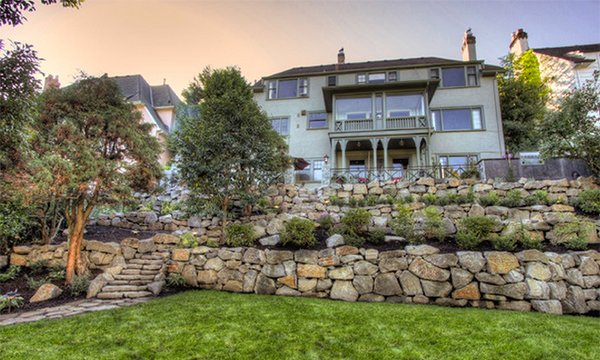 This landscaping sloped area used flagstone patio, natural stone steps, natural stone walkway, private sitting area, retaining walls, terrace on hillside, and outdoor lighting.
Design/Build Residential Landscape Styles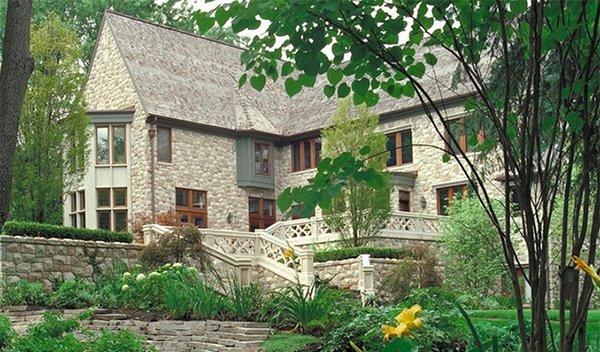 You can see how the stones in the landscape matched with the stones in the home's exterior.
Avila Valley Estate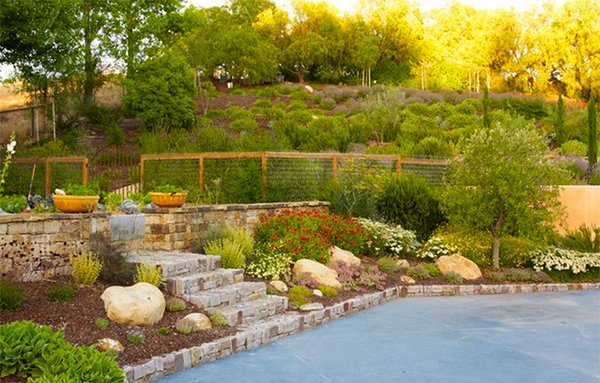 An airy outdoor space with flowers and bushes. The tall trees will not only provide shade but will also hold the soil in the sloping area.
Happy Hollow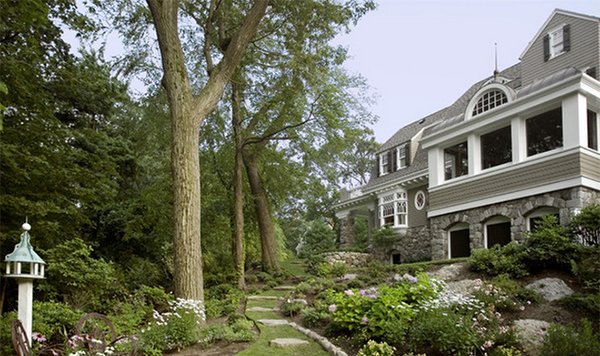 A traditional house deserves a traditional landscaping. The white flowers in it look perfect in this space.
Charles Debbas Contemporary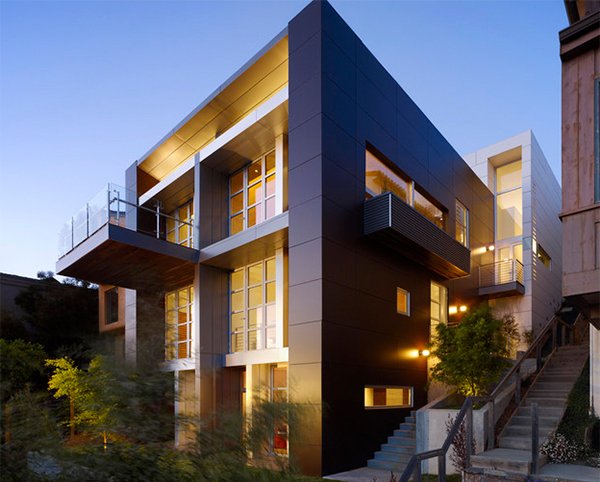 You might think that we were merely showing you the house here but no, check out the stairs on the sides, the position of the house and the modern landscape it used. For a modern design, minimal number of plants are used but more hardscapes are seen just like this one.
Bonifield Residence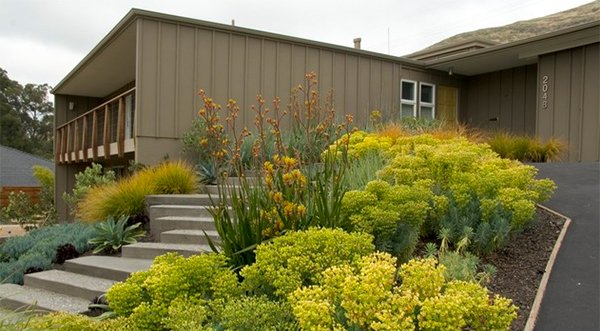 When we speak of minimal outdoor scene, one way of doing that is by using a monochromatic approach in greens.
Leesburg Residence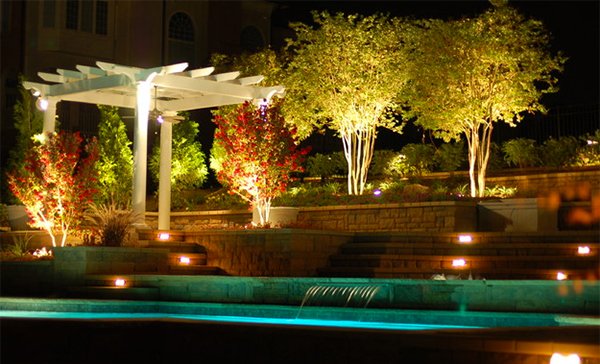 Planters with stones and stairs decorated with stones are seen here. The pergola as well as the outdoor lighting and water feature complete the look of this hilly landscape.
Spur Road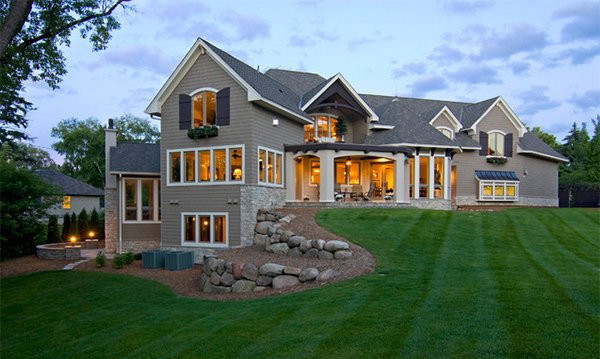 If you want a neat look, let the groundcovers do the work for you. Then add a little space of soils and stones to add drama to it.
Eyebrow House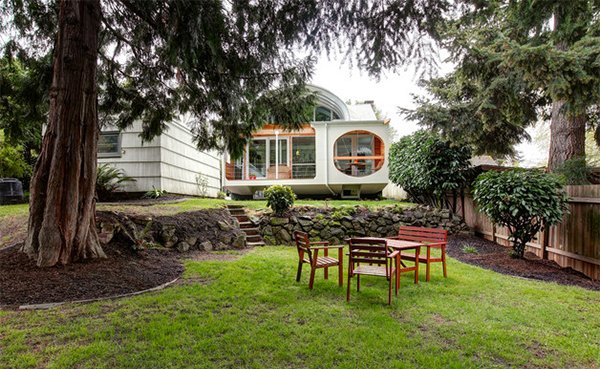 Aside from the beautiful contemporary design of this house, the landscape is also simple but cozy. The use of stones on the upper hilly area is one smart way to treat this kind of typography.
Well, if your house is sitting on a hilly area, you do not have to worry because you can still do a lot for its landscape. Like what we said, try to seek help from a professional landscaper so you can be guided on the proper things to do. Also, you have to choose the right plants for your home and when your landscape is done, see to it that you will be able to maintain it well to preserve its beauty.