15 Examples of Function and Minimalism in Scandinavian Kitchens
For a while, Home Design Lover have been showing off pretty spaces for your own perusal in terms of design, style, function and creativity. The list we have today is a list about 15 Examples of Function and Minimalism in Scandinavian Kitchens which is totally close to any collection we have about white kitchen spaces that might spark interest in you.
The 15 Examples of Function and Minimalism in Scandinavian Kitchens is how much kitchens have to be as functional as it is clean, beautiful and sanitary. The next fifteen photos are examples of white spaces that showcase function and style in simple designs and arrangements, take a look at the 15 Examples of Function and Minimalism in Scandinavian Kitchens we have below.
Bulthaup Kitchen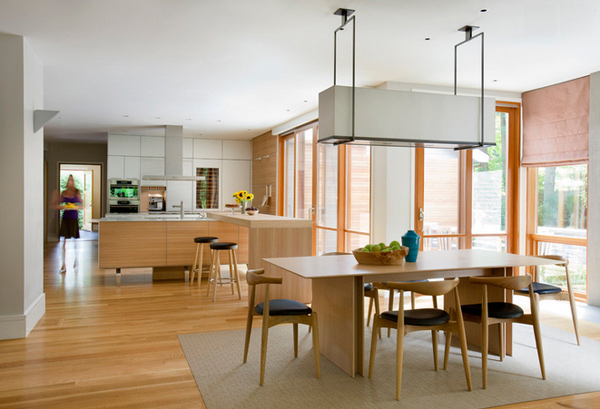 This kitchen needed to incorporate light and have clean lines yet feel warm and engaging. A variety of woods, stone and metal materials, as well as more fragile materials such as silk and water color paper (framing the pendant lamp) add subtlety to a room with strong lines, forms, and space.
Dixon and Betty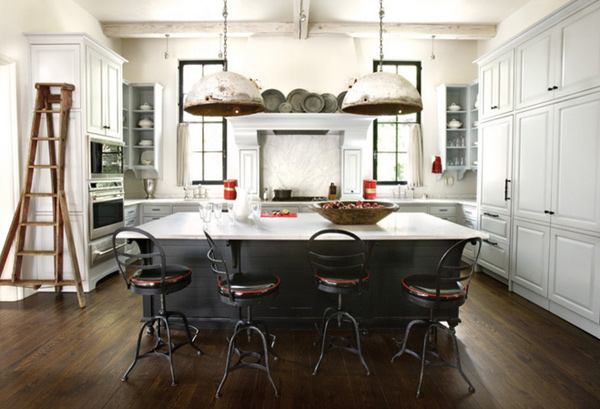 With its formal cabinetry, marble counters and elaborate cooktop enclosure, this kitchen could have felt a bit standoffish. But the pockmarked industrial pendants cut the fussy factor down to size.
Elephant Kitchen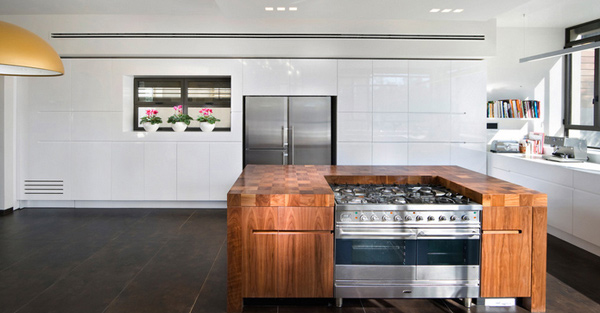 This kitchen is simple, clean in white and really functional; thanks to the butcher-type counters.
Kitchen Scandinavian Style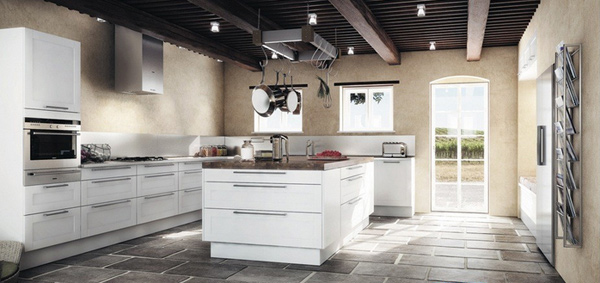 Note the exposed ceiling design and the lighting design for this space.
Lake House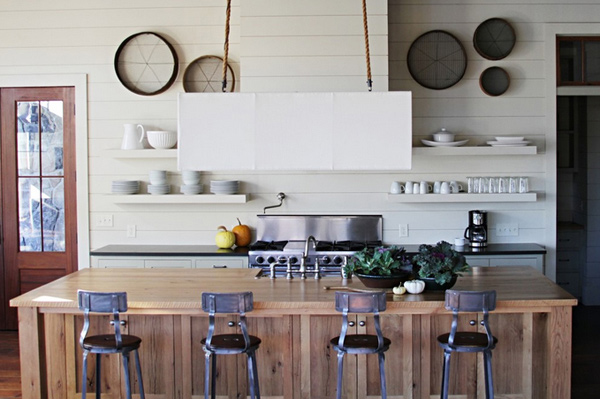 The Shaker profile used on the island bench cabinets is the real hero in this pared-down, industrial kitchen. The matte polyurethane finish on this reclaimed white oak timber enhances the grain, knots and streaks. It's a terrific example of how timeless this cabinetry can be.
Los Angeles Modern Kitchen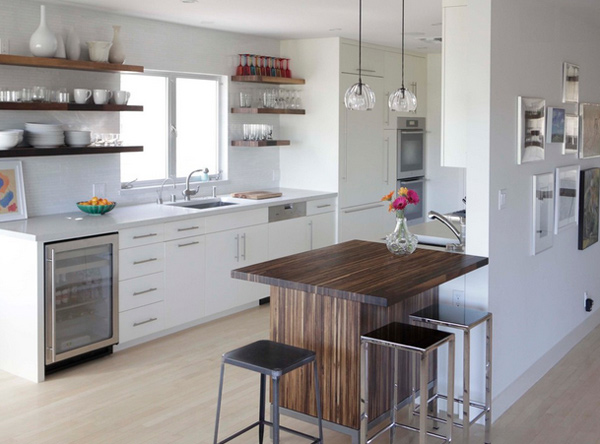 The kitchen is a natural home for your empty vases kept handy near the sink to fill with water for fresh flowers. Housed among other white dishware, especially in open shelving, they look just right.
Mountain Home Residence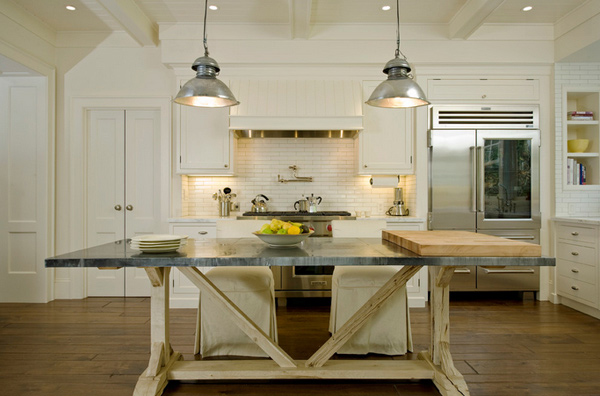 "If you're afraid of butter, use cream." If butter is not your favorite, and you're not feeling crisp white either, consider cream. It's a light neutral that can warm up a kitchen.
North Bristol Remodel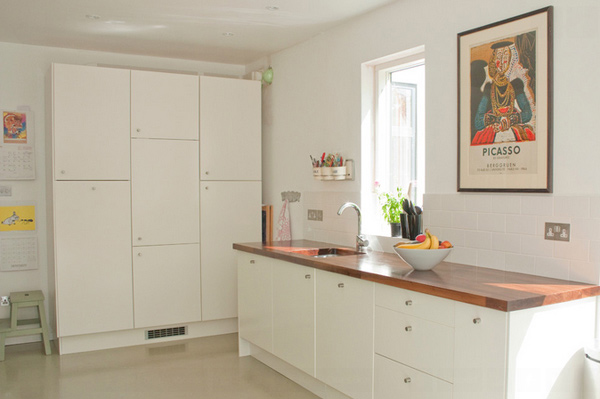 Seeing a kitchen is white is like looking at white clothes freshly washed – clean, likeable and neat. Just like this space.
San Francisco Contemporary Kitchen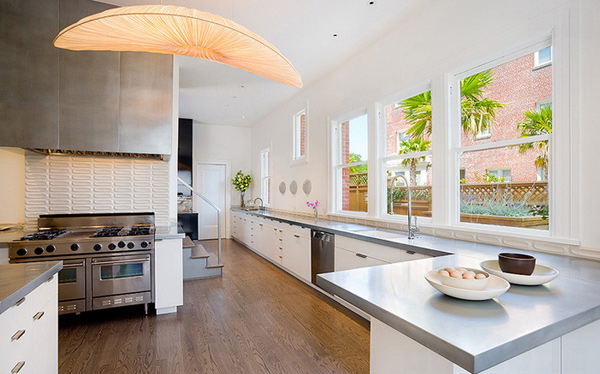 This unique light hovers over the kitchen, playing off the curves of the Heath Ceramics tiles in a kitchen that's otherwise full of straight lines.
San Francisco Kitchen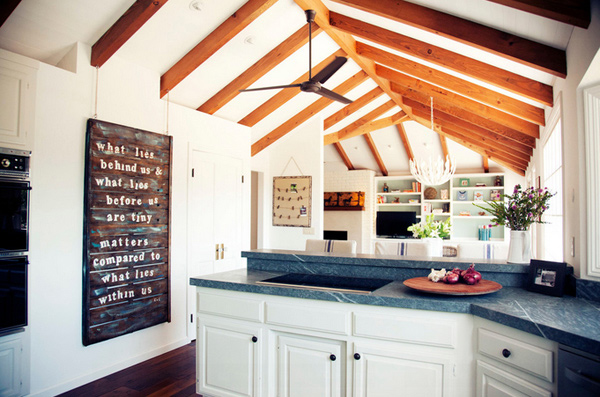 The first floor had oppressively low ceilings, shag carpeting, out-dated tiles and closed-in rooms. The homeowners love to entertain extended family and friends and needed a more open plan.
Scandinavian Renovation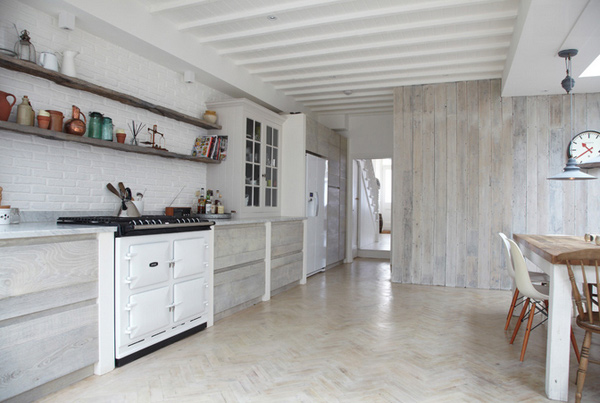 Blend your kitchen and living space. Not keen on having your kitchen intrude into the living area? Arrange your units along one wall and choose a finish that tie in with the rest of the room – this distressed wood is repeated on the feature wall. Open shelving as opposed to wall units keeps the look light and less 'kitcheny'.
Scandinavian Style Kitchen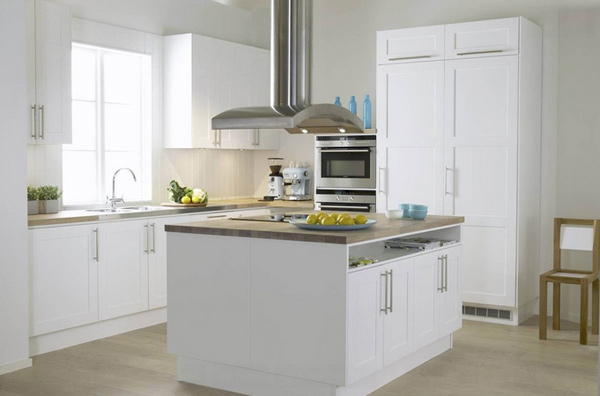 The hood above the range is just stunning! Maintaining this one will be tricky but once this is really taken care of, this kitchen will always look as new.
Steamboat Island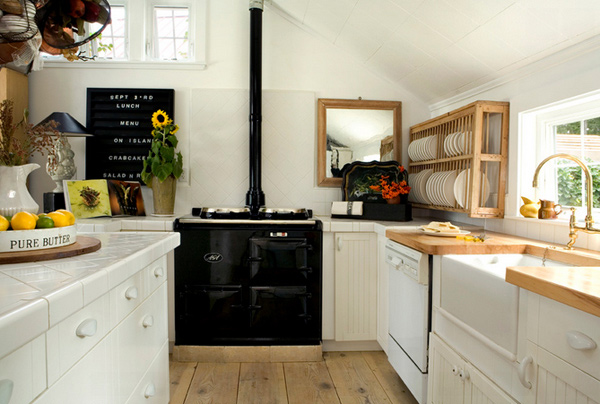 Don't you just love this kitchen? White cabinetry and walls paired with a black Aga.
The Passage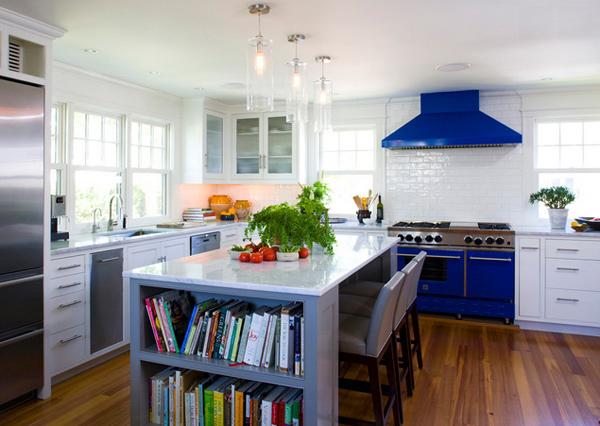 A splash of cobalt blue gives this updated bright, white kitchen a homey yet modern feel. Plus it's just pretty.
United States Contemporary Kitchen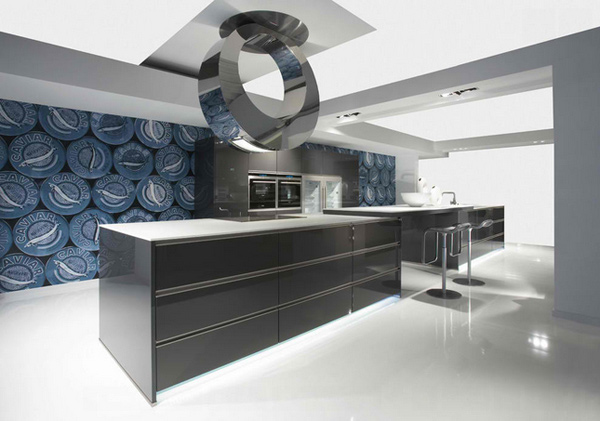 This kitchen/dining area has a spare Scandinavian sensibility. The shutters and trim give it some older elements; the slipcovers on the Parson's chairs keep things comfortable but streamlined.
Like the list we have about the 15 Charming Ideas for Scandinavian Bedrooms, the 15 Examples of Function and Minimalism in Scandinavian Kitchens show off a vibe off a vibe of simplicity, minimalism and definite function. These kitchen designs are one of but the many others that we have here at Home Design Lover that were created to give people options and inspirations when it comes to home design and spaces. We hoped that you liked the list guys!