22 Beautiful Kitchen Colors with Dark Cabinets
Kitchen is one of the spaces in the house where you can actually release stress through cooking or preparing desserts! For chefs or other people who loves to cook and bake, making sure that their kitchen looks the part and very functional is one of their top priorities in decorating or renovating. With that in mind, we have created a list about cabinets that will surely be loved by people who loves to cook or just love kitchens!
Below are dark-colored cabinets that might interest you guys! This is not only because the designs may suit you or is contemporary that it will look good in your very own kitchens because most, if not all, of these cabinets are actually modular. One good thing about these cabinets is that dust is not really that obvious.
1. 083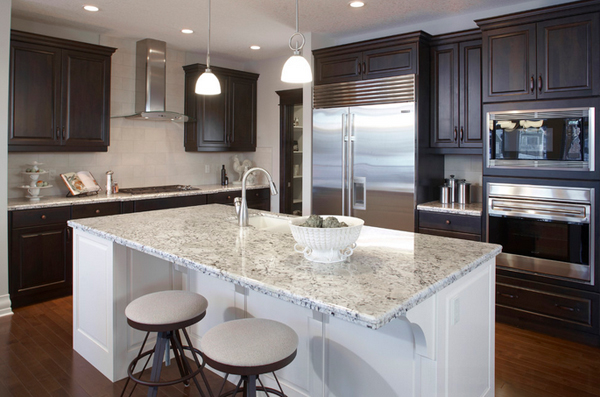 Beautiful island design and countertop material – it complements well with the dark colored cabinets in this kitchen!
2. Arbutus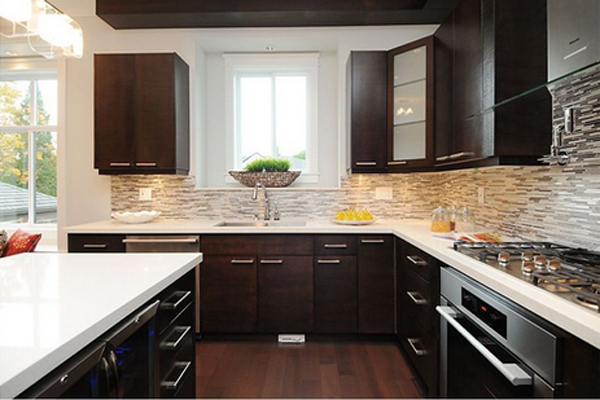 White countertops always match a black and white backsplash. Note how stunning the designs of the cabinets are.
3. Bucktown Kitchen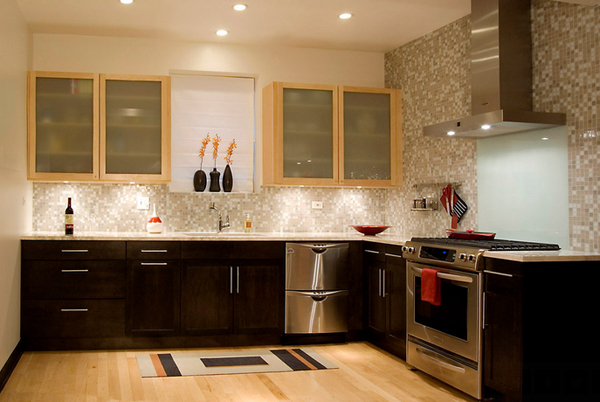 The color of the cabinets look great with your bamboo floors! Love the mosaic walls too!
4. Butcher Block Kitchen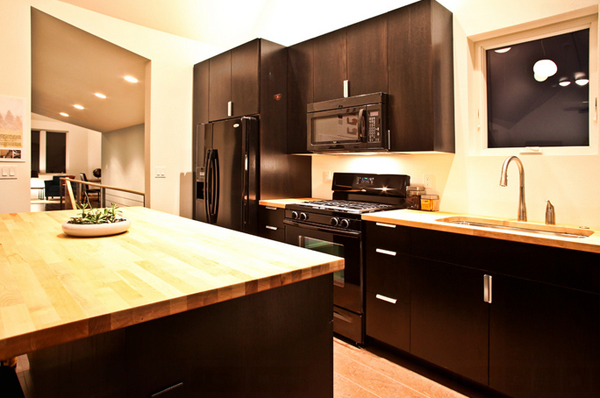 Super love the dark cabinets and light-colored butcher block. This space is ideal for home owners who cook a lot!
5. Canada Traditional Minimalism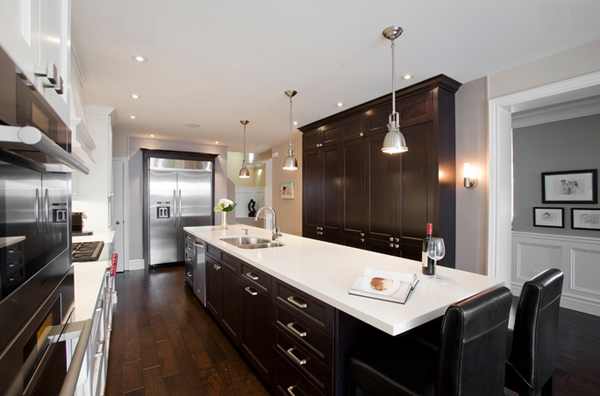 Transitional kitchen with modern form and reduced detailing. Built in dinette seating, white lacquer perimeter cabinets with espresso maple island, fridge surround, and shallow pantries.
6. Charlotte Contemporary Kitchen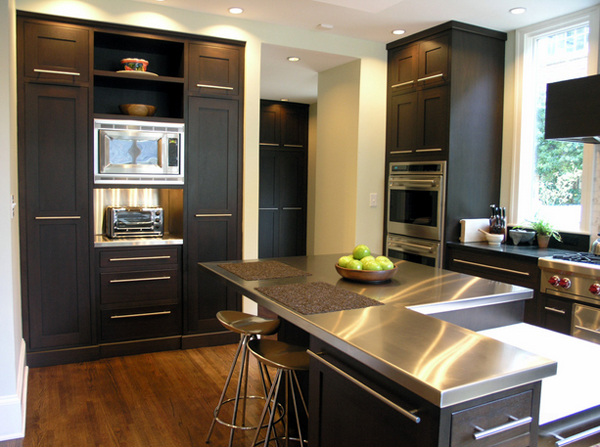 Stainless steel countertop (which is amazing) and the dark cabinets is just lovely!
7. Chicago Kitchen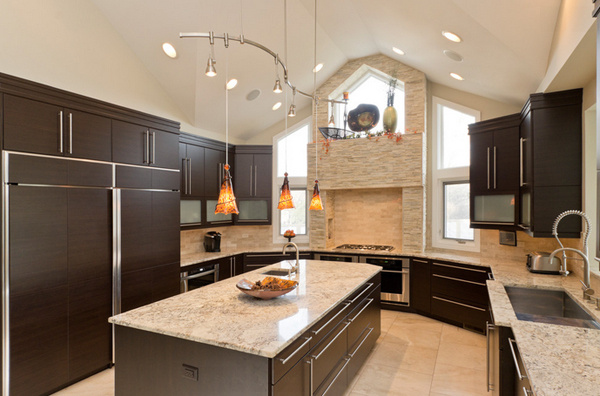 This sleek, contemporary kitchen is a piece of art. From the two story range hood with its angled window to the flat paneled cabinets with opaque glass inserts to the stainless steel accents, this kitchen is a showstopper.
8. Chicago Modern Kitchen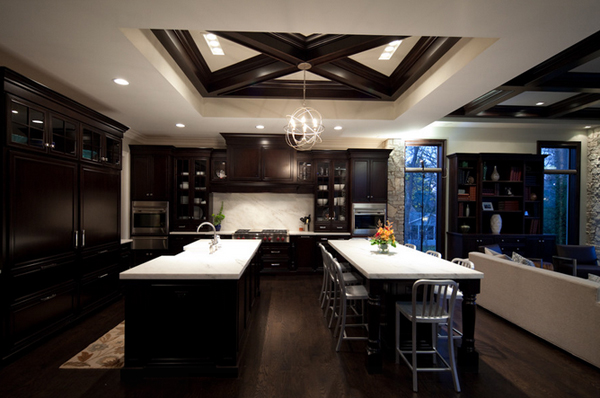 I totally love the espresso cabinets, light counter tops, solid surface backsplash, orb chandelier, and the "X" design in ceiling.
9. Contemporary Living in Atlanta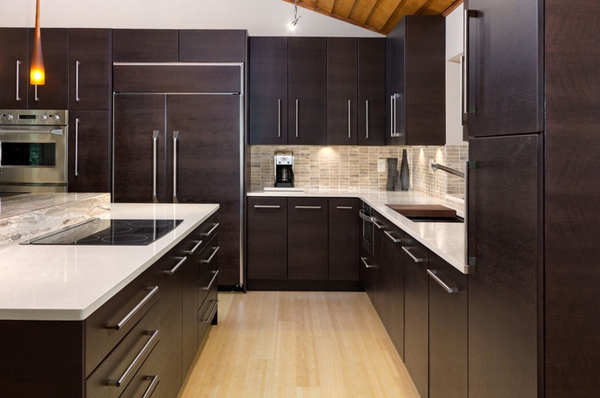 Bamboo floors, travertine backsplash tiles, amber pendant lights and an onyx waterfall countertop add organic warmth to the contemporary, clean-lined kitchen. For an even more modern touch, the cabinet grain runs horizontally.
10. Dallas Kitchen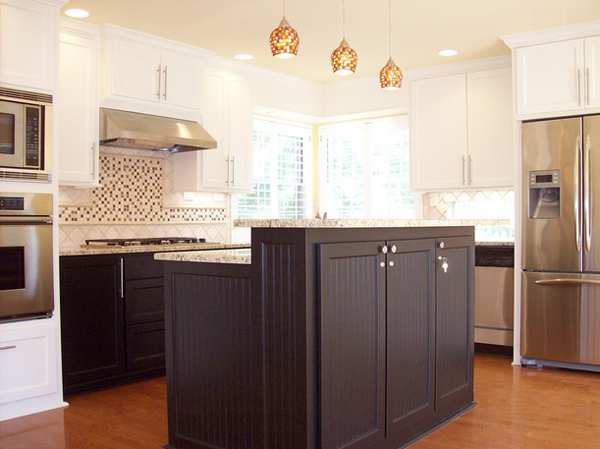 Here is an amazing two-toned cabinets in one space – complements well with one another.
11. Green Home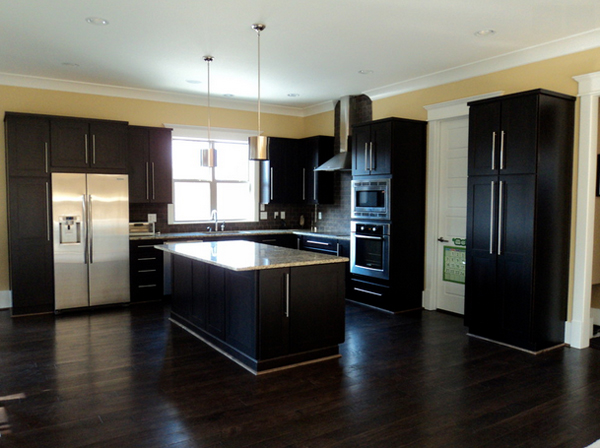 Dark floors & wood with light granite island & stainless steel appliances.
12. Hillside Estate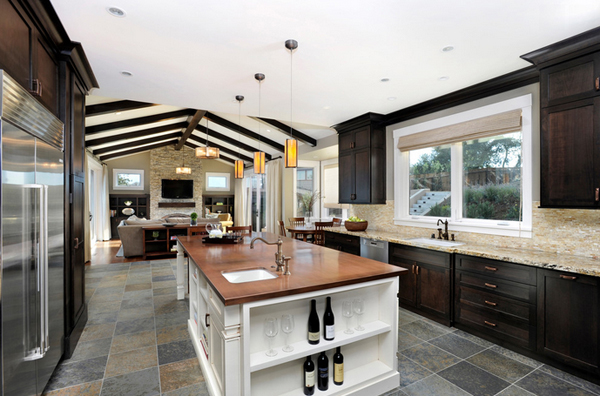 Like the light counters and dark wood. Wish the island had a matching counter. Like the roof beams too!
13. Modern in Montvale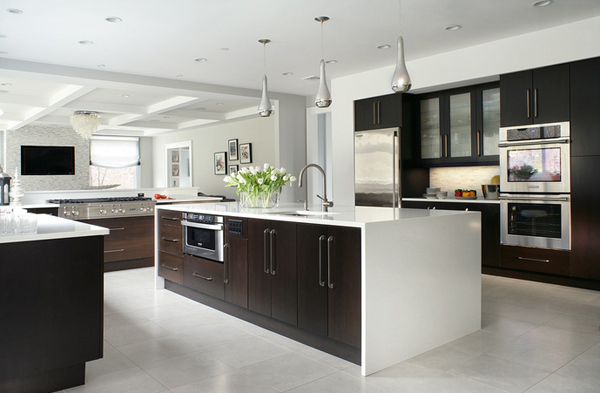 A modern kitchen as part of an open concept family room/kitchen plan. Ebony stained cabinets mixed with white cabinets and white quartz counter top create a beautiful contrast. A crystal chandelier resembling a snowflake creates a stunning focal point.
14. Modern Style Cabinets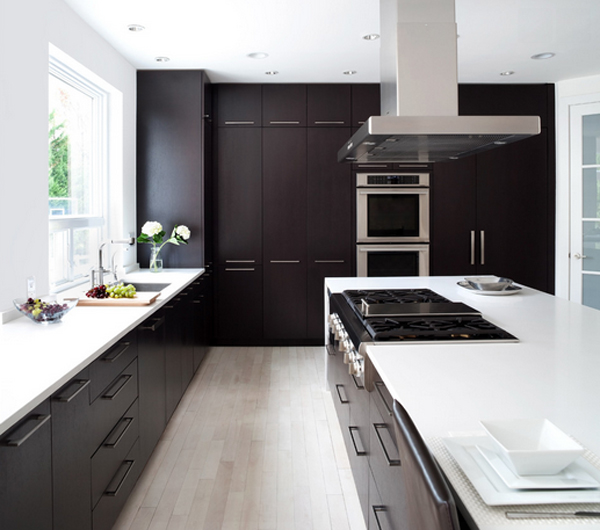 Large, spacious cabinets may be exactly what you need, especially if you have a small kitchen. Custom floor-to-ceiling cabinets can blend in seamlessly with the rest of your space and have a lot of interior room.
15. Montclair Hills Kitchen Design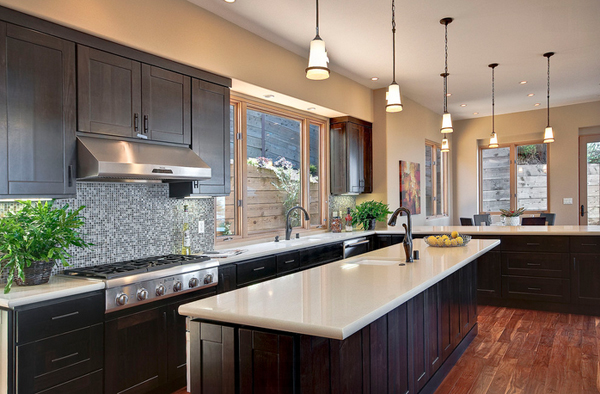 This kitchen design included the use of dark espresso cabinets with light quartz countertops to provide eye-catching contrast. Exotic acacia hardwood floors were used throughout as opposed to more traditional hardwoods to set this house apart. A slate and glass mix mosaic tile backsplash pulled it all together while adding color to the space.
16. New York Contemporary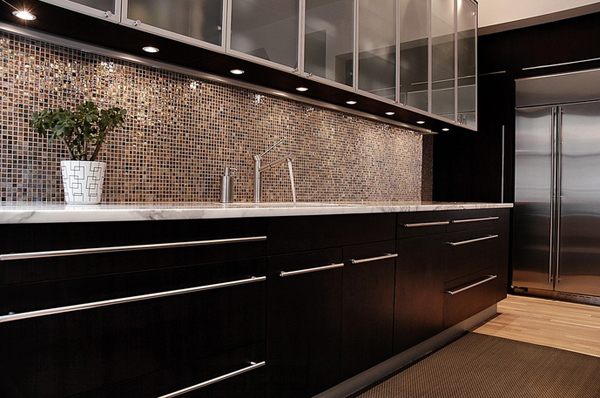 This crisp kitchen design features tall glass cabinets, counters of while marble, and illuminated glass panels. Backsplashes are iridescent mosaic tiles. Stools are tucked below.
17. Philadelphia Contemporary Kitchen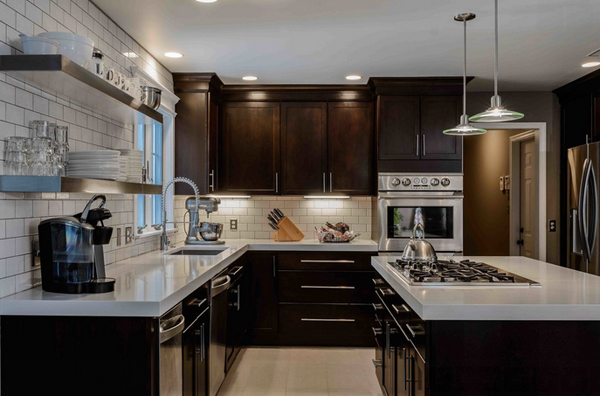 Light floors and countertops match well with the dark cabinets.
18. San Francisco Contemporary Kitchen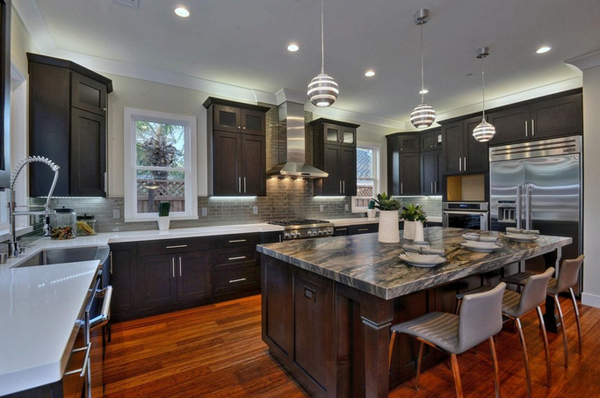 Dark cabinets – light outside and complements the dark floors.
19. Sweet Modern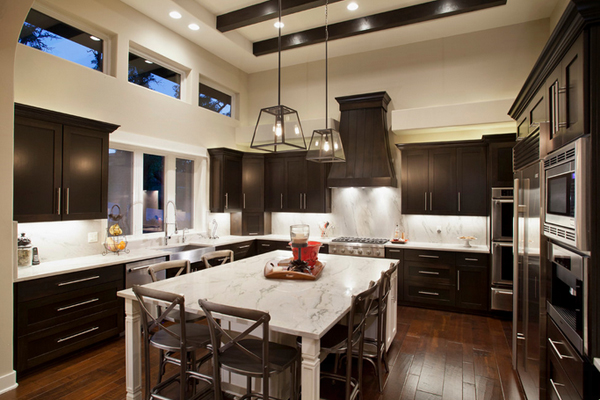 The countertops are quartzite – it is white macaubus; super stunning!
20. Toronto Contemporary Kitchen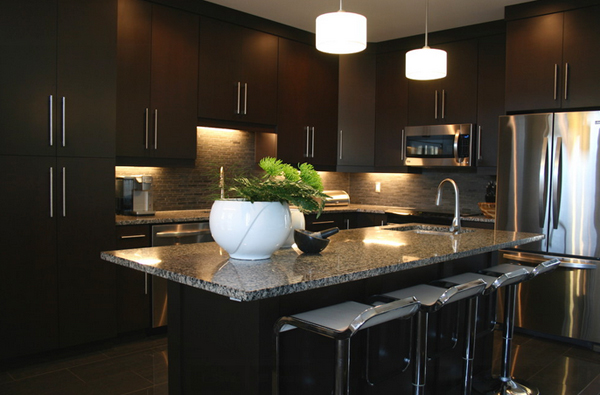 The kitchen cabinets have a warm, rich glow that works beautifully with the granite counters. Stainless appliances, hardware and modern backless bar stools add shine. The couple worked with Mylen to design their space.
21. United States Traditional Kitchen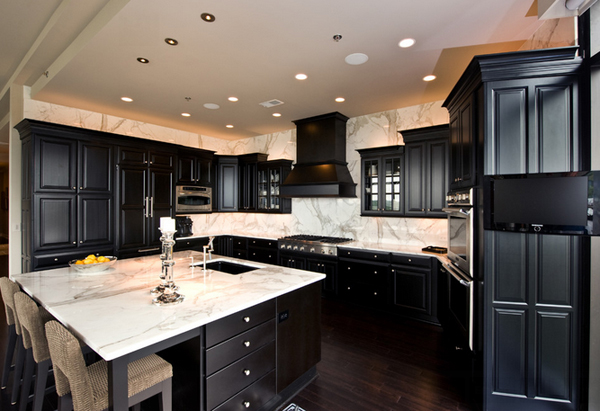 Love all of these colors. I like the hood, double wall ovens, the backsplash matches the counters and the pot lights. All in all, this feels rich and warm.
22. Vancouver Kitchen Breakfast Room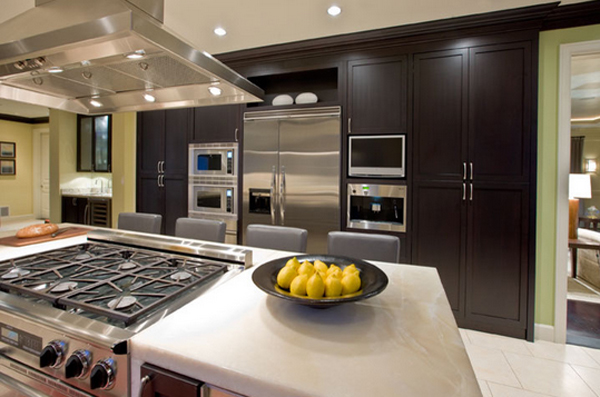 Not many islands shown with cook tops; this is a rare find; I like the hood above, but the island itself is too narrow; I want space beyond the cook top, maybe a curved island, even.
These twenty two photos of dark-colored cabinets is just as good as other designs of cabinets for the kitchen. There are many wonderful modular designs of the cabinets that may complement well with the entire kitchens they were attached to. Do check out other fantastic lists here about cabinets!