15 Designs of Modern Kitchen Cabinets
Asking the designers of our homes to make custom-built items like furniture is a great thing because it can make our homes unique.
Of course, as part of work ethics, designers avoid copying things they make for one house. They modify them to be able to create a signature for that particular home. The beauty of custom vs. store bought is that you can have whatever you want at precisely the right dimension and finish.
Today, we will be sharing 15 Designs of Modern Kitchen Cabinets that were basically custom-built for the clients, we found out that we can have cabinets that are custom-built to very exact standards and still remain competitive in terms of cost in high end kitchen cabinet brands.
Check them all out below and tell us what you think on the comments!
Cambridge Penthouse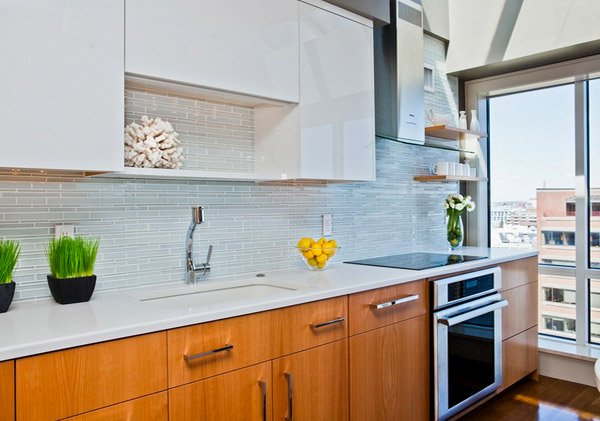 Contemporary kitchen featuring lobster tail fossil island top, birch cabinets, automated drawers, magic corner cabinet, and built-in espresso machine.
Condo Residence on Spruce Street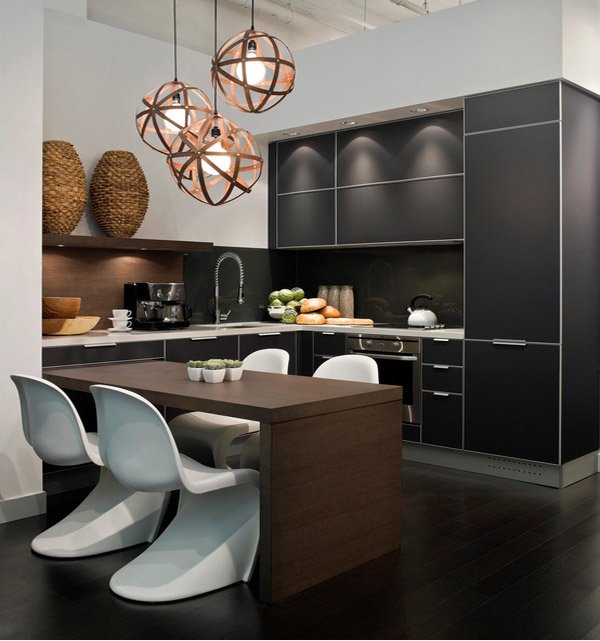 A modern kitchen designed by Kodu Design that features a glass backsplash, wood shelf and an integrated dining table to save space. The meridian pendant light fixtures are from Propellor design in Vancouver.
Cool Dude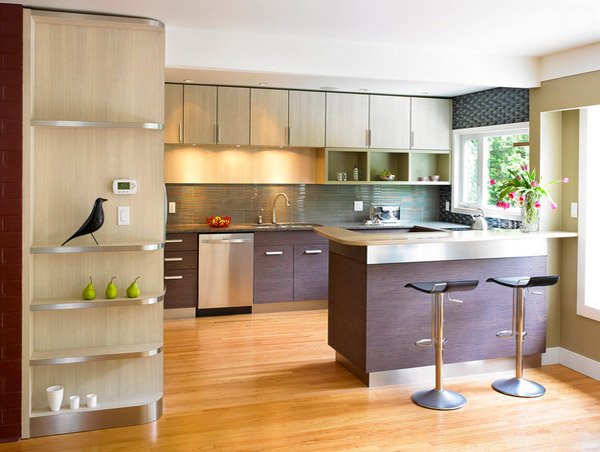 Textured Faux Wood laminates combined with stainless steel accents create a sleek and easy maintenance look.
Divine Kitchen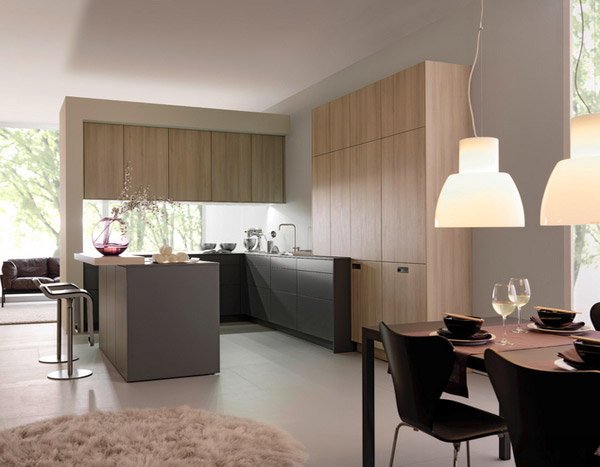 Minimalistic design incorporated with neutral colors for the cabinets and drawers. Modern bar stools were used to accent the kitchen bar.
Girard Townhouse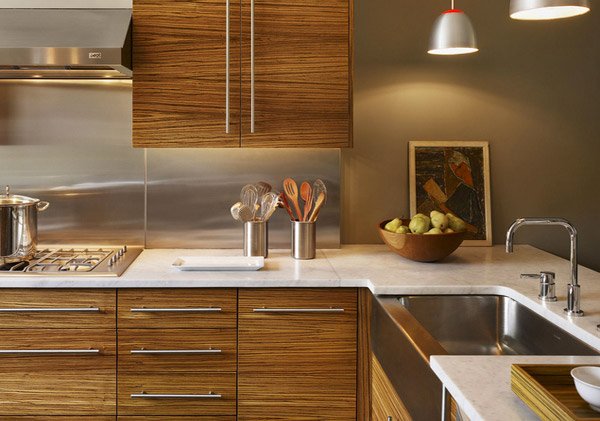 The cabinets for this kitchen were custom-made for them by the designers of this home. They said they believe that custom-made kitchen cabinets always make the clients happy because they know that their cabinets are one of a kind.
Gloss Red & Dark Zebra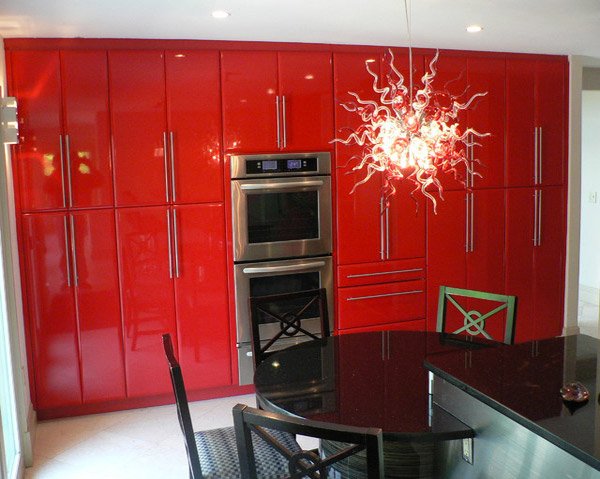 Designed by Daniel Altmann of Reico's Bethesda location, this modern kitchen design features Ultracraft Destiny Thermofoil cabinets in 2 finishes: Gloss Red and Dark Zebra.
House on a Point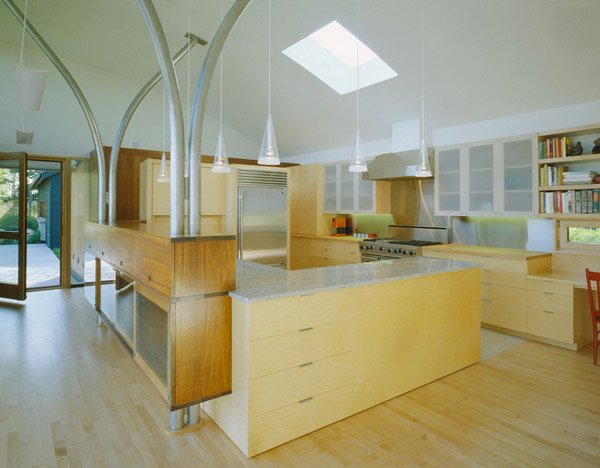 Arched ceiling matched with lovely pendant lighting makes the cabinets look prettier than it already is. The designers made flat panel cabinets with frosted glass paired with natural wood with matches the flooring!
Jacob Kitchen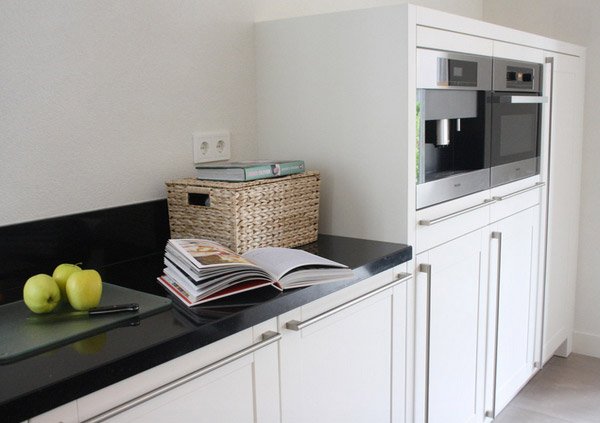 Granite countertops, crisp white cupboards and sleek handles make for a decidedly modern kitchen. Low cabinets ensure that the room maintains a light and airy feel.
Las Vegas Modern Kitchen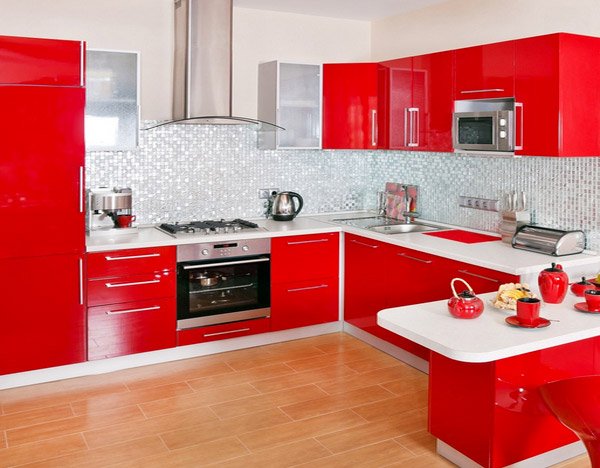 As they always say, both in fashion and home design – modern red high gloss finished kitchen is always a win!
Los Altos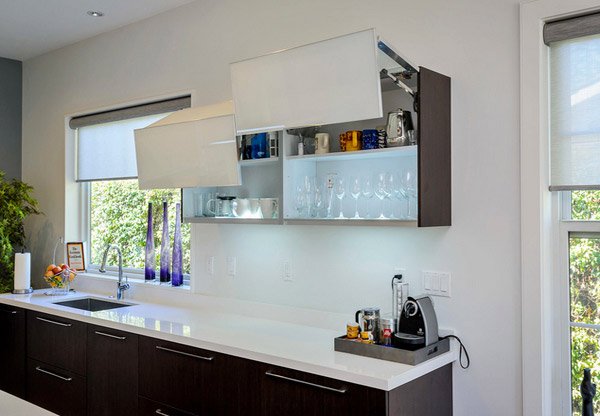 Kitchen and bathrooms design and installed by European Cabinets and Design Studios. Kitchen cabinets are made by ARAN Cucine (Italy). DALI white glossy and ERIKA dark oak kitchen collections. Wall cabinets with lacquered glass doors and by-folding doors. Caesarstone countertop, Blizard. Liebherr fully integrated refrigerator and freezer installed inside tall cabinets. MIELE 24" ovens and microwave.
Los Angeles Interior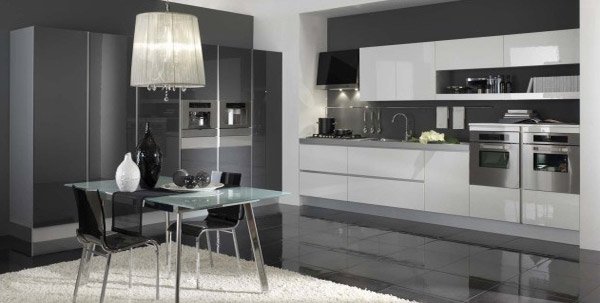 A great example for an Italian kitchen. A combination of white and grey from the pantry to the counters and a glossy finish to white Italian cabinets.
Los Angeles Modern Kitchen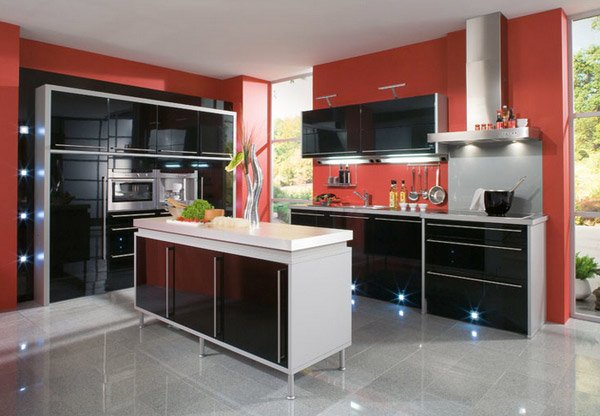 Modern kitchen cabinets in High-gloss black finish. the walls are painted in red to create an Asian look to this kitchen.
Maui Modern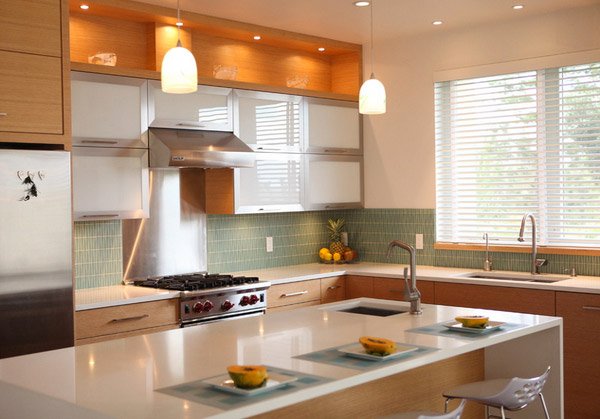 If we have seen Italian cabinets above, this one is an example of European kitchens in general. The cabinets are made of a glass and metal combination complementing the blue mosaic tile backsplash.
Shark Handleless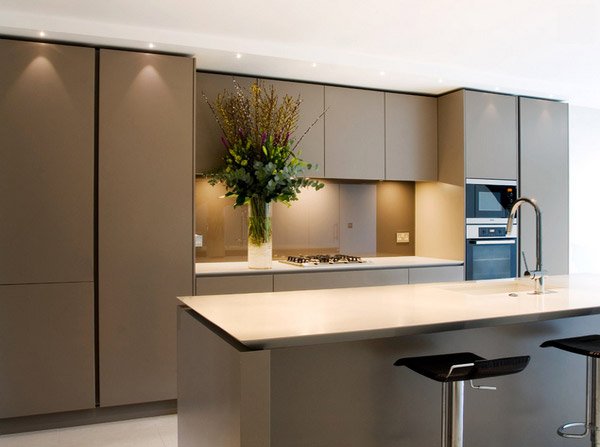 We are seeing beige cabinets along with beige colored materials for the back splash, counters and even the flooring.
Walnut Italian Kitchen Cabinetry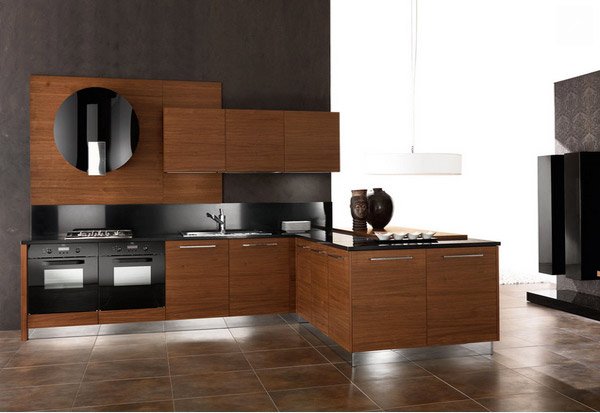 Stunning walnut kitchen cabinets with stainless handles and toe-kick which is also lighted that makes it shine and really look good.
Looking at all the designs we had compiled above proved that custom-built kitchen cabinets says a lot about what the clients wanted and who they were. From choosing the colors, materials and finishes – it makes us recognize the character the clients have towards design and style. The 15 Designs of Modern Kitchen Cabinets is indeed a great collection to look at once in a while to check on the designs we can modify for our homes! The 15 Modern Drapes For Your Homes can be another source of inspiration for design an style.