15 Modern Eat-in Kitchen Designs
Whether you have a small space or a large one at home, considering an eat-in kitchen maybe a big deal.
We have seen homes wherein kitchen spaces like these are typical for people living alone or the ones living in studios which sometimes are cramped spaces than usual. But of course, there are some that has an eat-in kitchen even when they have a dining area.
Most often than not, the eat-in kitchen are used for breakfasts or for coffee or when not everyone in the family is home for their meals.
Today, we have a variety of kitchen spaces with small areas for dining – either they are connected to the kitchen counters as breakfast nooks or they may be in separate tables, usually smaller than regular dining tables that can serve as coffee tables or for tea time! Hope you will enjoy our list for 15 Modern Eat-in Kitchen Designs, here goes!
Tel-Aviv Modern Kitchen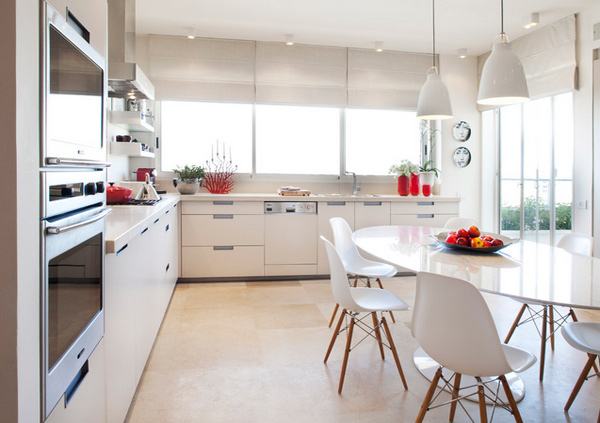 Here the designer has opted for Eames Shell chairs with wooden legs. They stand out next to all of the white in this eat-in kitchen.
Union Square Loft Kitchen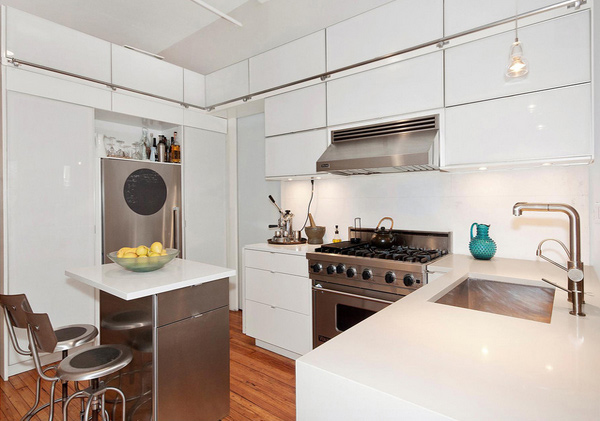 This kitchen is in a large open loft. It has white glass upper cabinets, white lacquer lower cabinets, and blizzard Caesar stone counters. Stainless steel appliances and island cabinets add some contrast.
Comox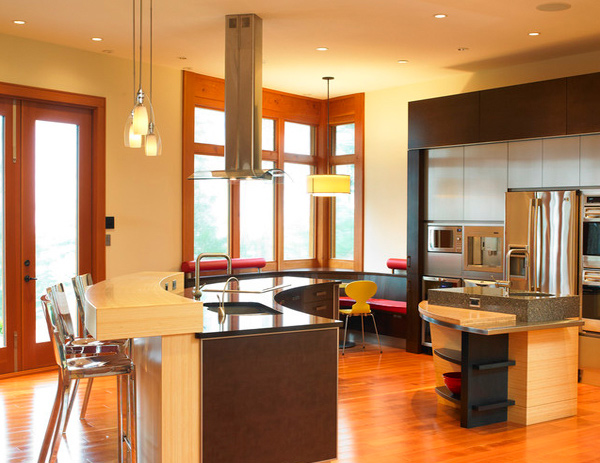 A refined take on West Coast Design – sculptural, dynamic, with a mix of materials including bamboo and faux leather.
Compact Modern Kitchen with Eat-in Island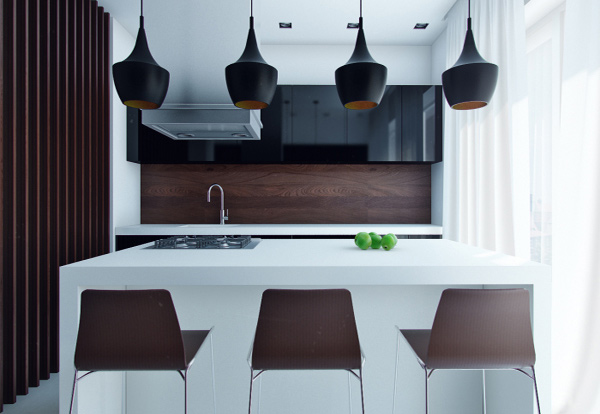 For smaller kitchen spaces like these, to accommodate seating, adding chairs in one side makes one space more useful.
Hummel Kitchen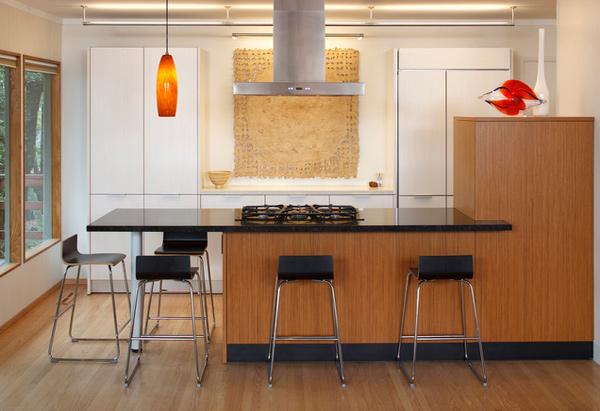 The partial backs on these stools may not seem to offer much support, but they make the stools look more substantial, which is a good call in this modern kitchen.
Jackson Ave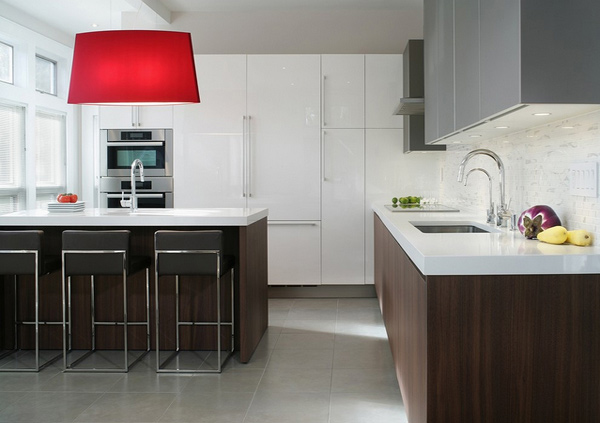 Nice clean look for a modern kitchen. Although spacious, this kitchen added a nook for meals that does not require them to move to the dining area.
Feminine Pink Kitchen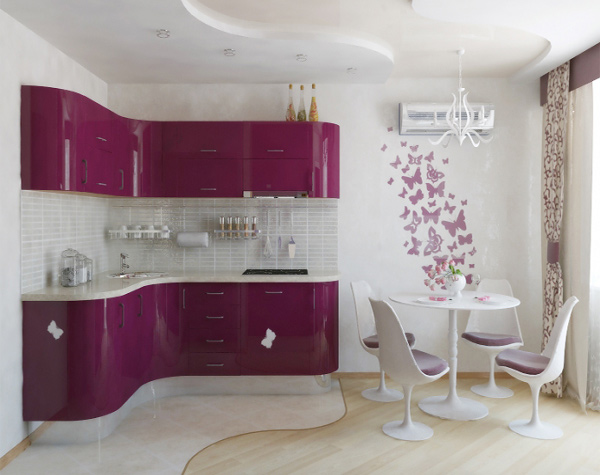 A pink modular kitchen paired with a cute coffee table which serves as an area for eating or for tea time!
Modern Kitchen with Extended Bar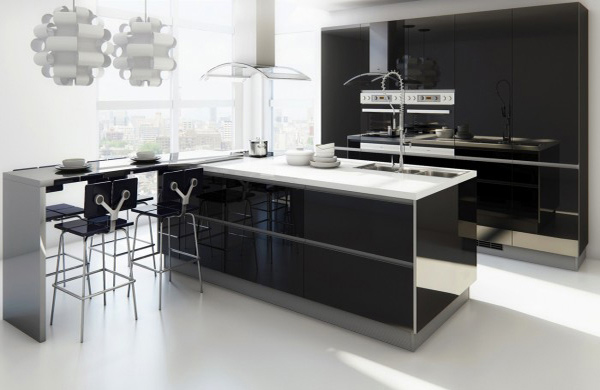 A black and sleek kitchen which connects the counter with the eat-in area for convenience!
Modern Kitchen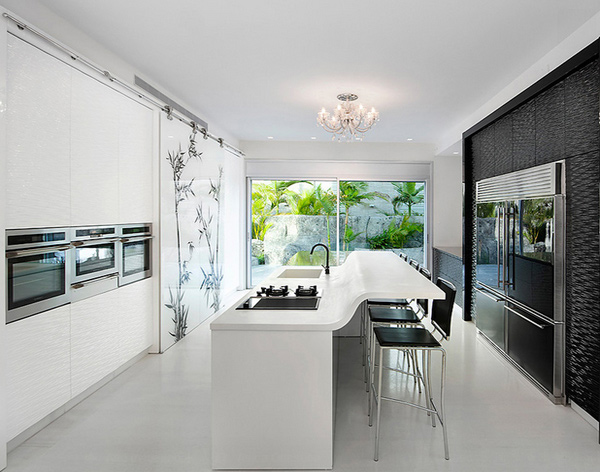 Sliding doors are a great cabinetry trend. Often, they're used for camouflage. Sometimes, as shown here, they're used for accent. New hardware makes their hinging easier and even offers automated opening and closing, just like you'd find on minivans.
MVH Home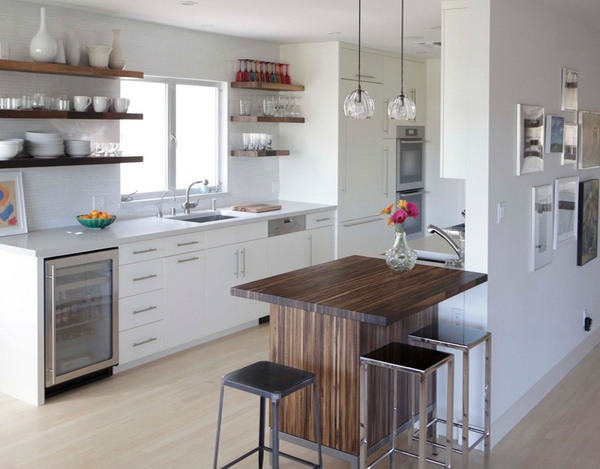 This home was a designed collaboration by the owner, Harvest Architecture and Cliff Spencer Furniture Maker. Our unique materials, reclaimed wine oak, enhanced her design of the kitchen, bar and entryway.
Modern Kitchen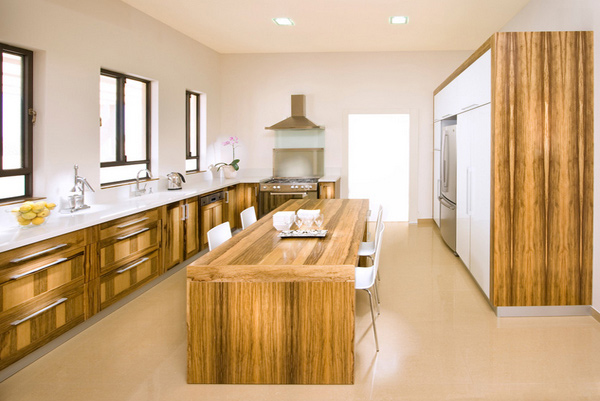 A very stunning space – the cabinets and drawers match the long dining table that allows this home to save space. Lovely walls and flooring too!
Small Modern Loft Kitchen with Bar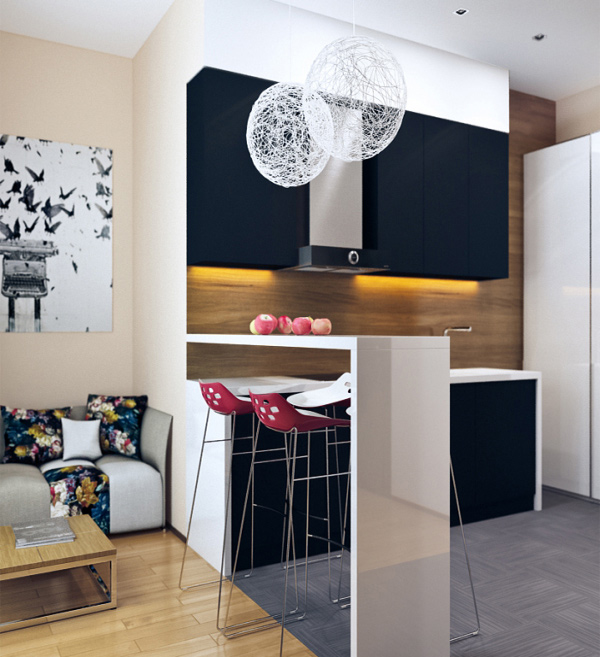 Dmitry the Ripa's interpretation of an eat-in kitchen sure is a space saver with a modern touch, pretty much complementing the entire loft!
Penthouse Remodel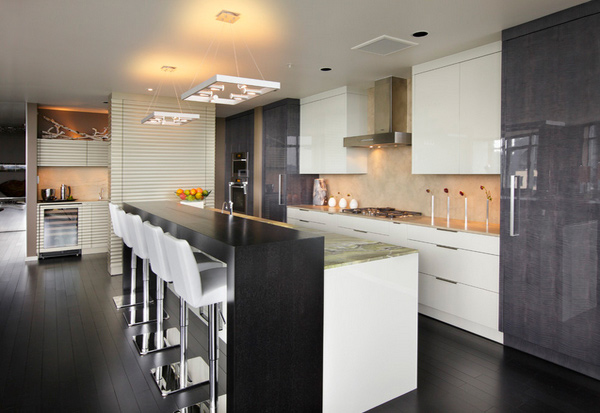 A higher eat-in table opposite the counter which complements each other because of the black and white combo the designer used for this kitchen.
Pool House & Wine Cellar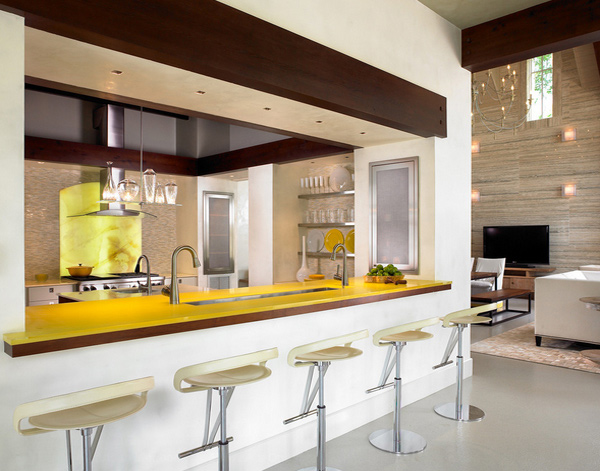 Wondering about that vibrant yellow kitchen counters? They are 3-Form Chroma in Marigold Yellow, a resin that is under-lit here.
Wrigleyville Residence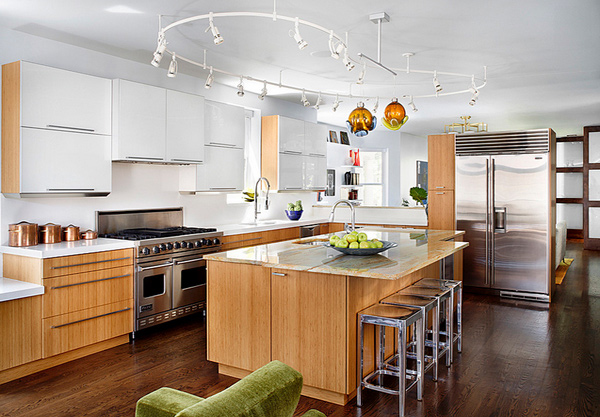 For some, this kitchen island seems like a double counter – the other half for kitchen functions, and then the other for eating! Something we all want to do!
Kitchens are the center of the home, and these photos that we have of eat-in kitchens are brilliantly designed to bring the entire family together. We'd like to think that we have a lot of friends who have spaces like these that without their knowledge, they have an eat-in area! These 15 Modern Eat in Kitchen Designs are examples of great spaces, big or small can look as fashionably as the ones we've shown you! For further inspiration, check out our unique and modern kitchen island designs and share these with your friends!