Gorgeous Modern Kitchen Designs by Mateja Cukala
The kitchen is the heart of the home where we prepare food for the family. But aside from this very important function, it is also a place that needs to be clean and organized all the time due to its function. Yet, it isn't just function and organization that matters. Even the design counts too. We have showcased different kitchens here on Home Design Lover but we are not stopping yet and we will never stop giving you design inspirations to all areas of your house.
We came across the work of Mateja Cukala who is an award winning kitchen designer and we were impressed by how the kitchens were designed. His kitchens are streamlined and were focused more on their functions. We can see that each kitchen was designed based on the needs of the clients and how they would use that space. We'll let you see the modern kitchen designs by Mateja Cukala below.
Kitchen Teak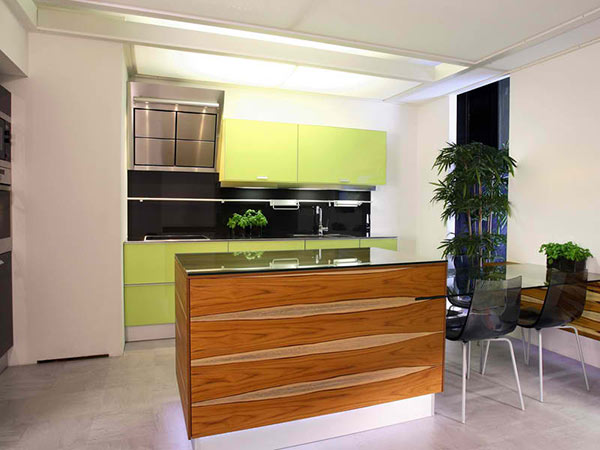 Who would not love the color of this kitchen? Its combination with wood is just lovely.
Kitchen K2006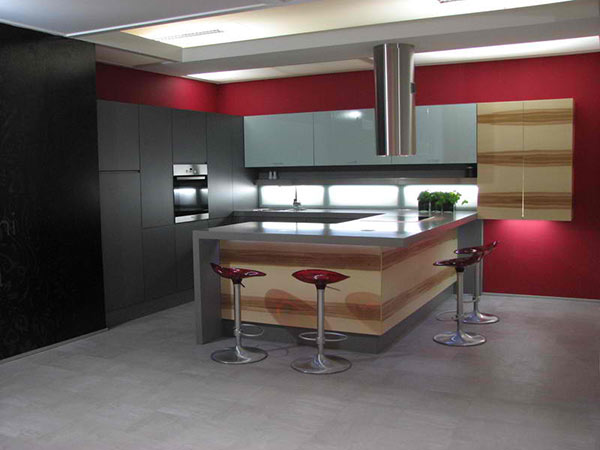 This one looks more formal but adding red to it gives it a strong aura.
Kitchen Akacija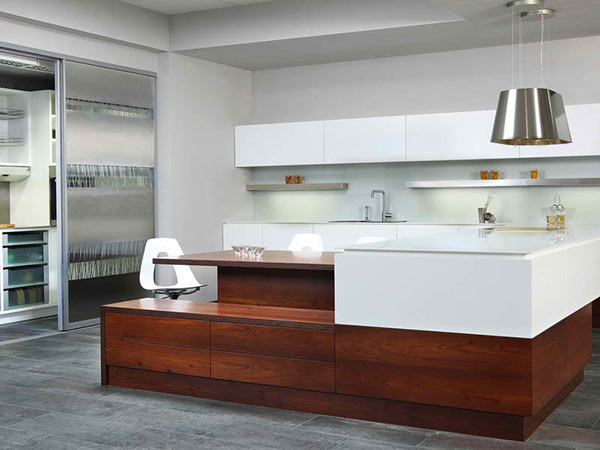 Nothing can beat white and wood when paired together for an interior just like the Akacija.
Kitchen Break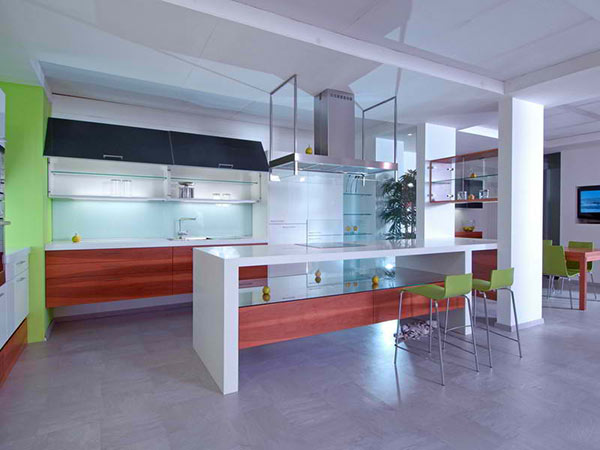 Using glass for some parts of the kitchen as well as adding pops of colors into it make it look more interesting.
Kitchen Hrast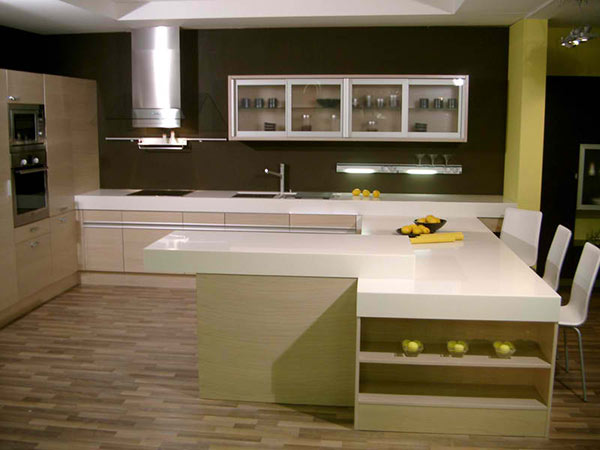 The island for this kitchen has another working area placed at the center which is a good way to make use of space and control traffic.
Kitchen Rock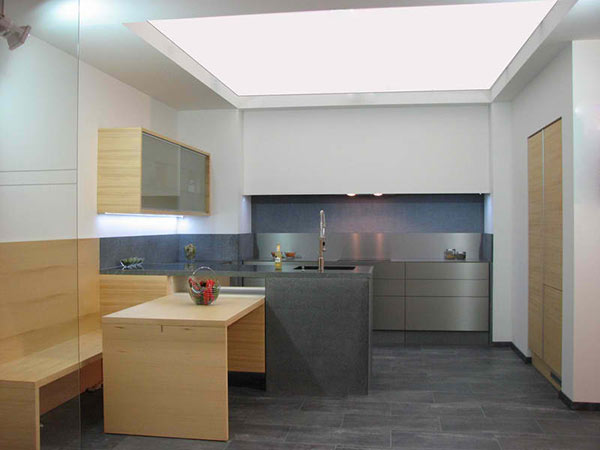 An eat-in kitchen with gray and white combos. This may be small but it has a huge appeal!
Kitchen Alba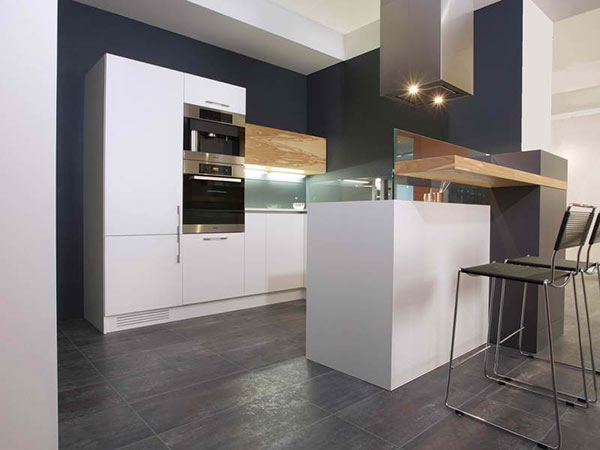 We like the design of the island which fits for a small kitchen.
Kitchen Panda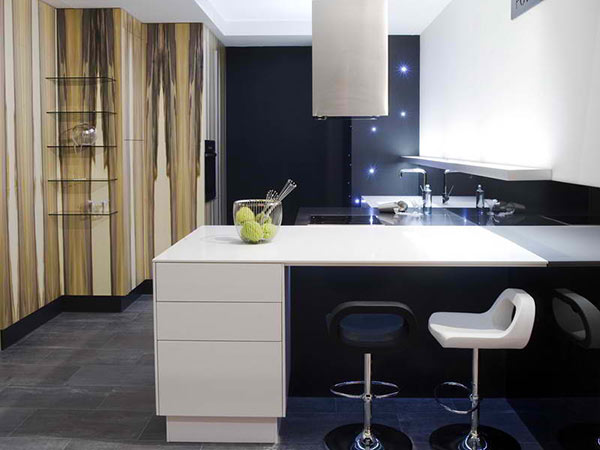 The wooden texture of the wall in this kitchen add some natural touch to it despite its modern design.
Kitchen Partes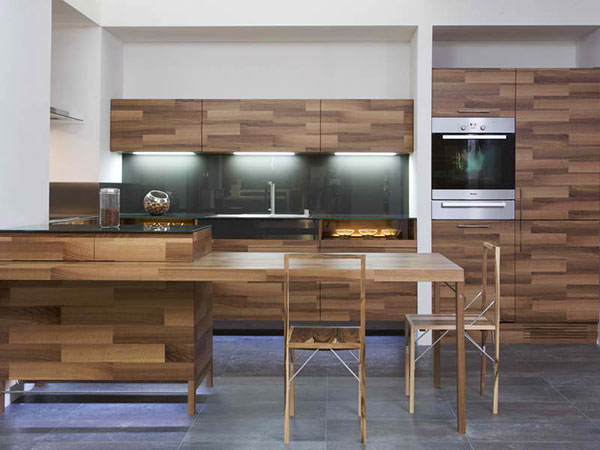 This kitchen is about all the details with a highly contemporary character.
Kitchen Larix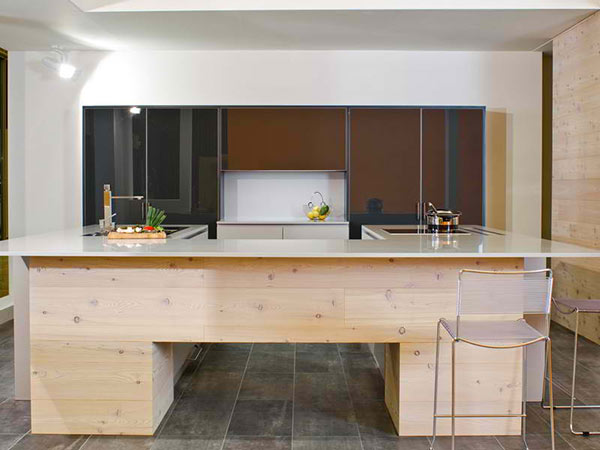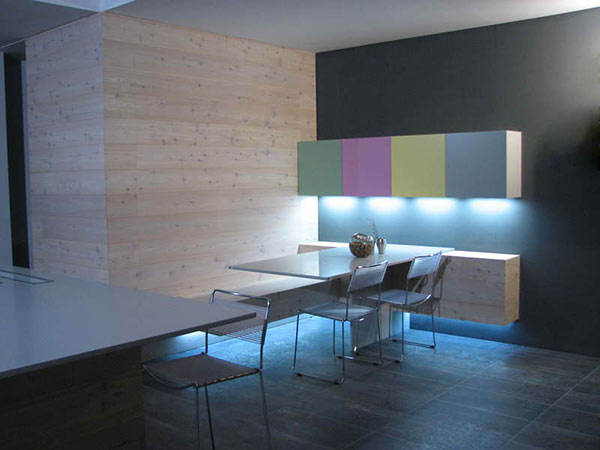 Aside from a lovely kitchen with geometric lines, it is also paired with a dining area that has interesting lights coming from colorful blocks on the wall.
Mini Kitchen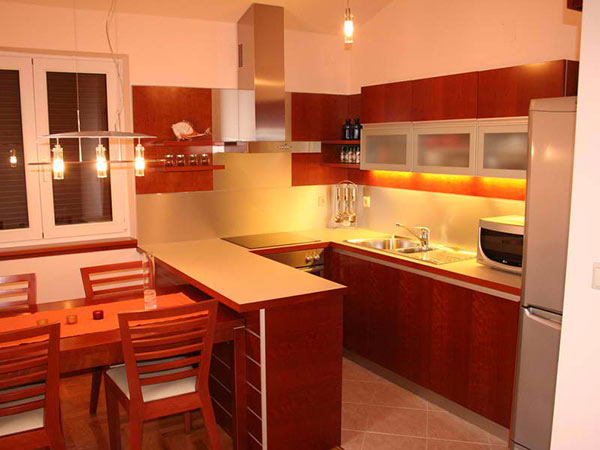 A mini kitchen that is but it sure has a huge function. The U shape is a good way to make utilize the space.
Kitchen Twist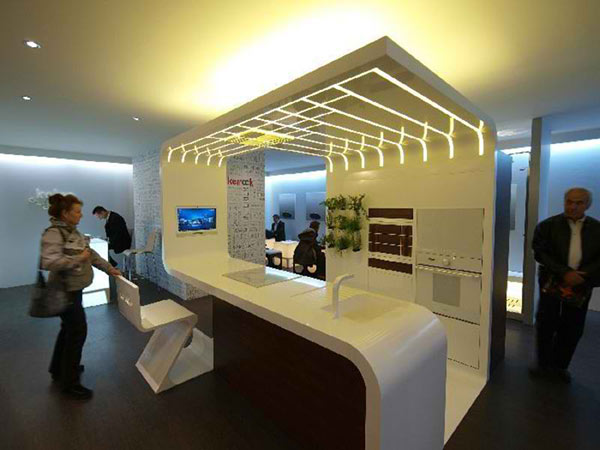 This one was done for a kitchen exhibit has received recognition. The plants on the wall as well as the lights on the ceiling are nice features.
We are certain that when you saw this showcase of kitchens from Mateja Cukala, you were convinced that he really comes up with functional and beautiful kitchens. What we like most is the sleek look of his designs that look just perfect even for a contemporary space. So, the next time you need a kitchen design, you can refer to what Cukala did to his kitchens for some ideas and inspiration. Can you tell us which is your favorite kitchen from this list?