How to Do a Budget-Friendly Kitchen Makeover
There comes a time when the kitchen is no longer functional because of the changes in the owners needs for the area. Or there are instances that the kitchen looks dull and boring for the owners and they want give it a new look. Or maybe, it is outdated and needs some update not just in the design but also for the equipment in it. I'm sure some of you have experienced going through this but I know you have one thing to consider which is the budget.
Just the mere thought of a full kitchen renovation will make us cringe of the amount of money that we need to spend in order to redo it. Imagine spending for new cabinets, counter top, flooring, island and others. But there are some kitchens that don't really need that much renovation. And when that happens, you can work on it with a certain limited budget. Wondering how you could do that? Here is how.
1. Update storage system.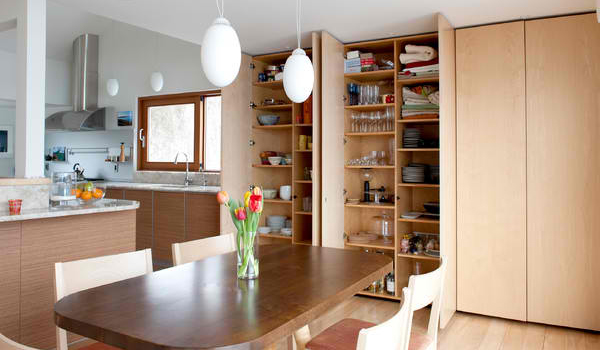 No, you don't need to buy that expensive modular storage system. Just do it yourself or hire a carpenter to do the job for you. Add more shelves, drawers or cubbies so you can organize everything well. You can also pick and buy a dollar-wise component that you can install yourself. This way, you can save a lot of money.
2. Choose simple backsplash.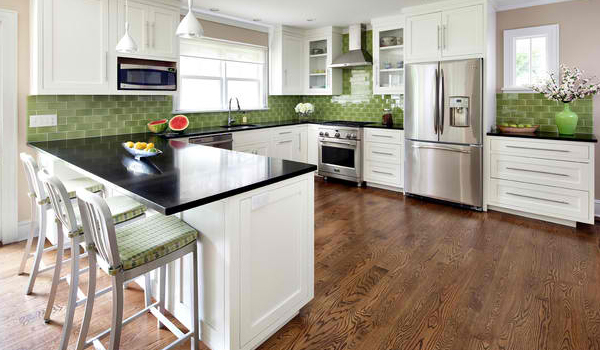 You can still give your kitchen a sophisticated look by using simple tiles for your backsplash. You can just add a few accents to it for some pop of colors and style. You can even mix different tiles that aren't expensive. This is a kind of customization that costs low but look expensive.
3. Repaint your cabinets.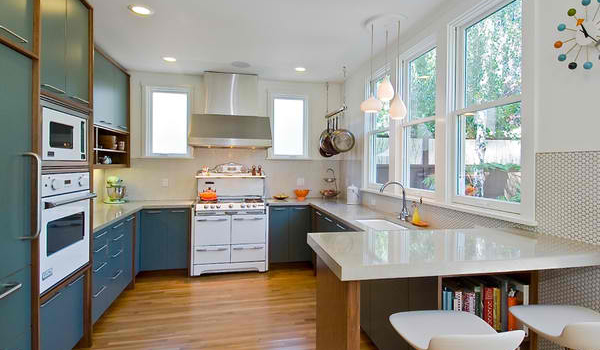 Obviously, this is one easy way to give your kitchen a new look. When you paint the cabinets, use spray paint instead of brush to avoid blobs and drips that might get into the hinges and other hardware. Because if this happens, there is a high chance that your hardware will be ruined. Choose a good color for your cabinet. Of course, a new shade would be best to make it appear even more better.
4. Be smart in changing the countertop.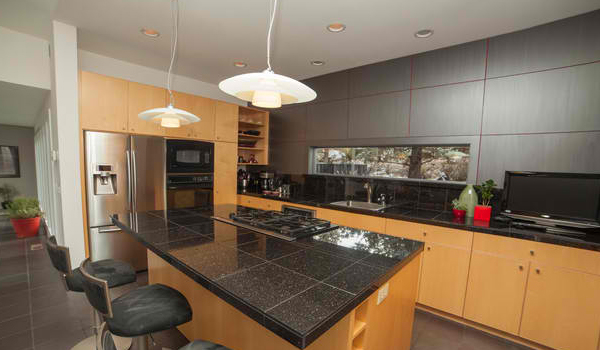 You would spend more if you will remove your old countertop. What others do is top it with a new one. There are specialists who are really good in doing this. Also, you can look for substitutes of expensive countertops like instead of granite, look for a ceramic tile with a granite design on it. This will mimic the look and add sophistication to your kitchen.
5. Use energy efficient lighting.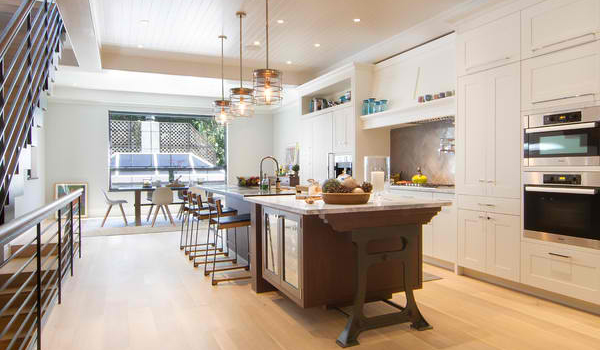 Obviously, you can save a lot if you use energy-efficient lighting for your kitchen. When you change your existing lights, you don't have to do any damage to your space. Simply change it and watch your electric bill go down and your kitchen's feel enhanced. But it doesn't mean that you can no longer be creative with lighting. You can still combine different types of lights of course from ceiling lights to recessed lights.
6. Repaint your ceiling.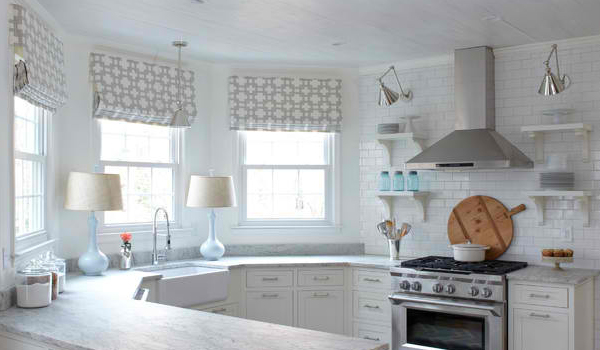 Yup, don't take your ceiling for granted. Overtime, they become fringy with smoke, dirt t and dust. Remember that there is heat in the kitchen and you just can't notice its effect to your ceiling. Repaint it to avoid that dirt. White paint works best for the ceiling as it gives a more spacious and clean feel.
7. Buy a faucet with good quality.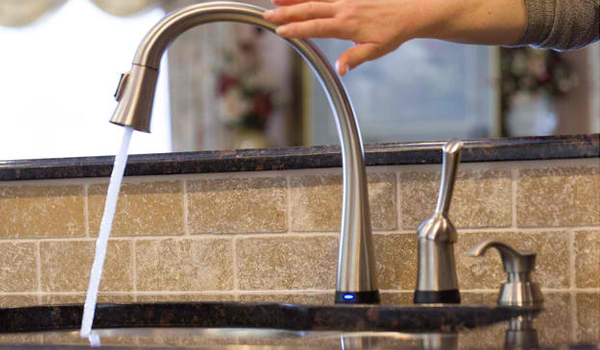 The faucet can be a good focal point in the kitchen even if they look simple. When buying one, see to it that you don't buy the cheapest faucet because this could be of low quality. What will happen is, instead of saving money, you could actually spend more because you would need to buy a new one when this gets damaged. Go for a middle ground faucet that is affordable, durable and beautiful.
8. Refresh with new hardware.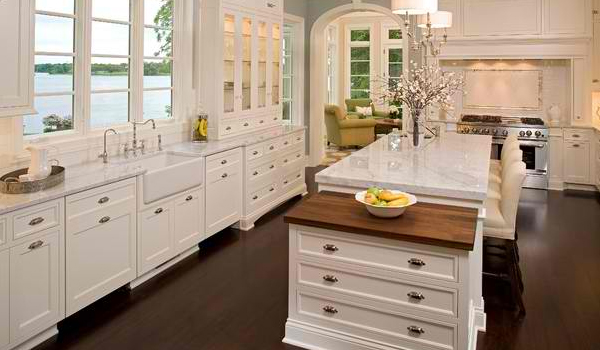 We mentioned about repainting your cabinets and adding more storage. But don't just stop there. Buy new handles for your cabinets and drawers to give it a new look. Be sure to pick durable ones that are stylish or those with a design that fits your kitchen. This is a simple touch but could give your space a totally new look.
9. Declutter your kitchen.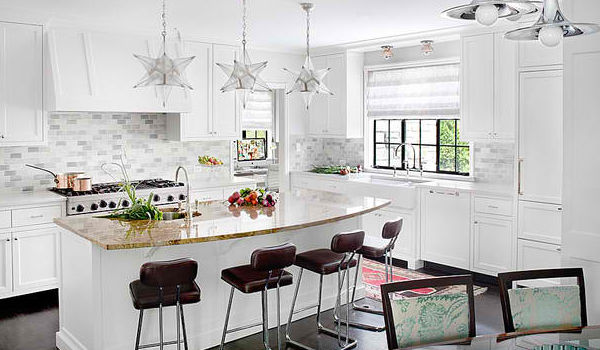 Now that you have good looking cabinets with more storage areas, then it is time to declutter. Do away with some items that you no longer use in the kitchen. Organize stuffs from cutlery to every single item in the kitchen including decors. Nothing beats a clean and organized kitchen.
10. Add a statement.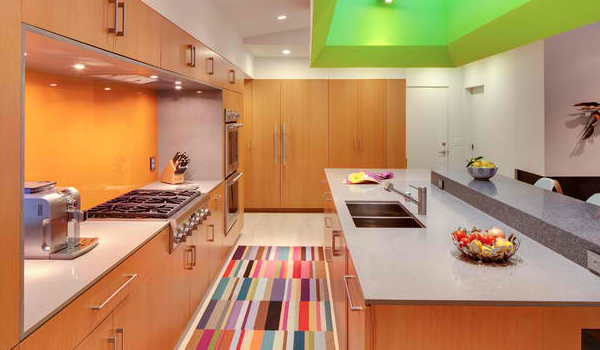 When you are done with the more serious repairs, then it is time to decorate. Add a statement to your kitchen by bringing a simple bench or stool into it that has a splash of color. Or you can just add some wall decors or create an accent wall. An area rug will also look good in the kitchen especially if it has a beautiful design. This way, your kitchen will never look boring at all.
See? You really don't have to spend a lot for your kitchen's makeover. If you want to, you can also update your flooring but that would entail more budgets already. Aside from those mentioned, if you are not confident about doing things on your own, then hire an expert. In what way can this help you save? You wouldn't spend more when you make a mistake for the makeover and I am sure, your new kitchen will be very nice!