15 Awesome Black Tan Kitchen Designs
Fads for colors come and go, but black never goes out of style. Whether it'd be in fashion or in design! The crisp palette is a classic that serves all styles, from traditional to contemporary. It is very versatile, and if you get tired of this color, you always throw a hint of colors with fabrics or accessories.
But for today, we will be showing you 15 Awesome Black Tan Kitchen Designs.
So much about black, let us also talk about neutrals! We believe, unknowingly, we love earth colors for two reasons – these colors go well with just about any other color, and they have a natural feel to them which makes them a safe color.
Although most of the time we use beiges or tans with grey, with the next photos that have for you today, we can say that it also looks great when paired with the color black. These hues can be bold or bashful, and they fit easily into our homes. Here are the photos we are talking about.
Aster Cucine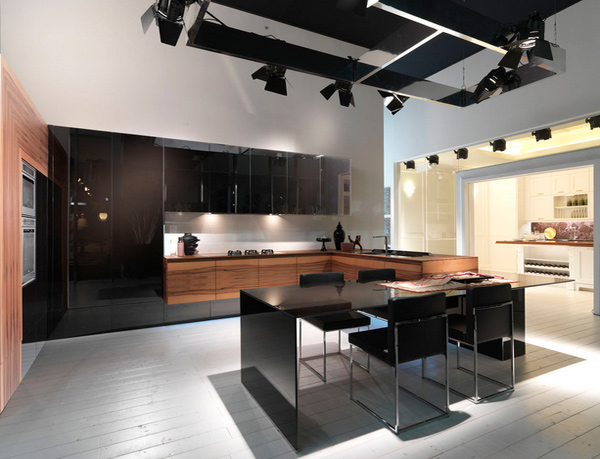 Notice how stunning the black and chrome chairs that they have in their kitchen table! Sleek, modern and classy!
Hilltop House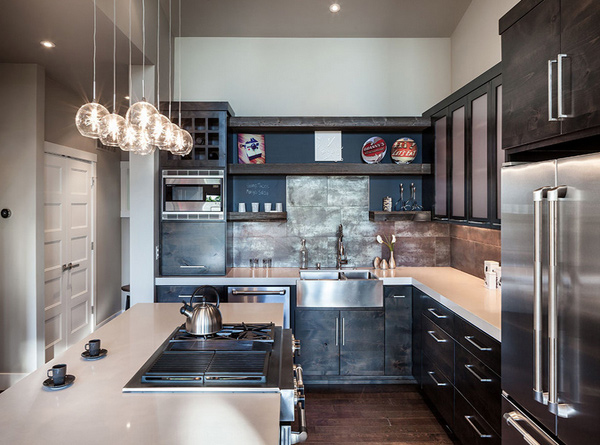 This is a great example of how a downdraft venting solution lets you substitute an island fan with interesting lighting.
Hudson Loft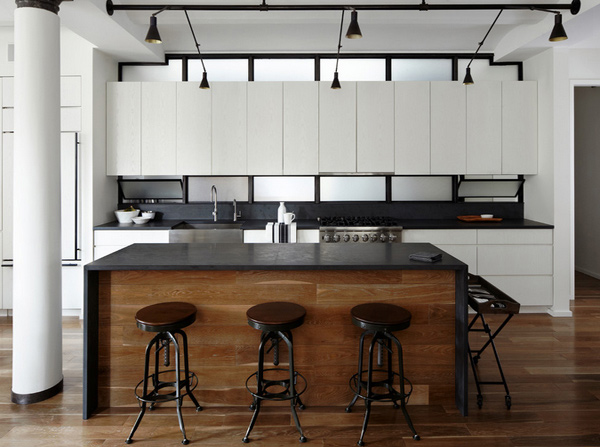 Montauk black slate countertops contrast with white cabinetry. The cabinet faces are ash and are stained instead of painted white, so the grain is still visible. A refreshing move which not all designers use and practice.
Hummel Kitchen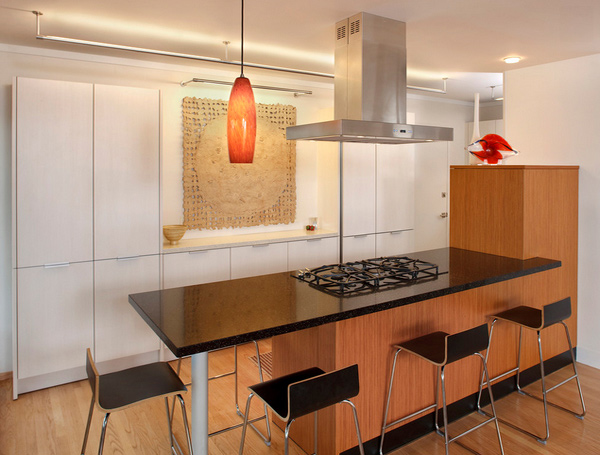 The black abyss Caesarstone countertop makes this kitchen more interesting since it complements the wonderful cognac colored brown fleck blends with the teak veneer.
Magnolia Mid-Mod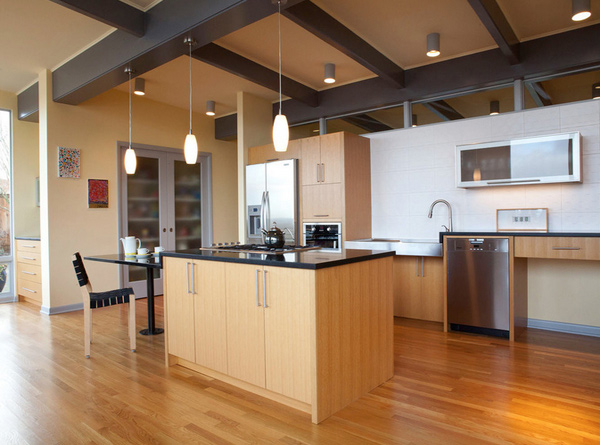 Awesome color finishes on the wooden kitchen cabinets, and drawers. We like the open feel it has which makes the kitchen spacious and not to mention that this room has huge windows, it sheds more light into the room!
Matte Black Kitchen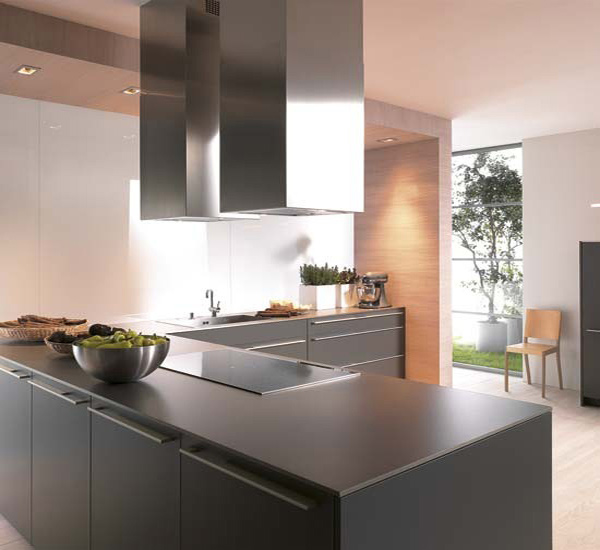 Choosing matte black cabinets for your kitchen is a bold choice, and when teamed with stainless-steel handles, appliances, and brilliant white walls, together they combine to create a contemporary room that is also a style statement.
Mercer Island Deck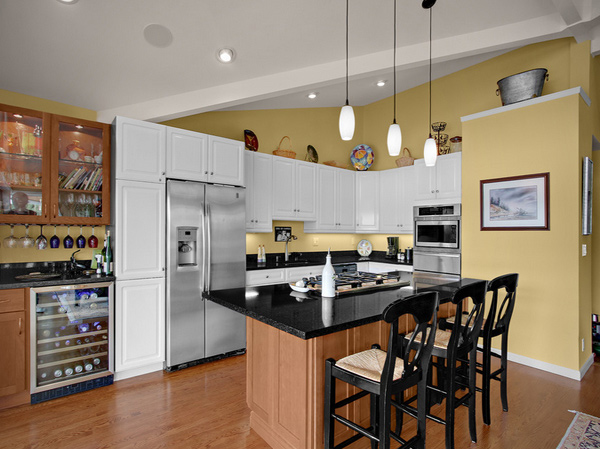 According to the designers, by pushing out the kitchen 3 feet, this allowed for new maple cabinets, a wine fridge and more space above.
Modern Foursquare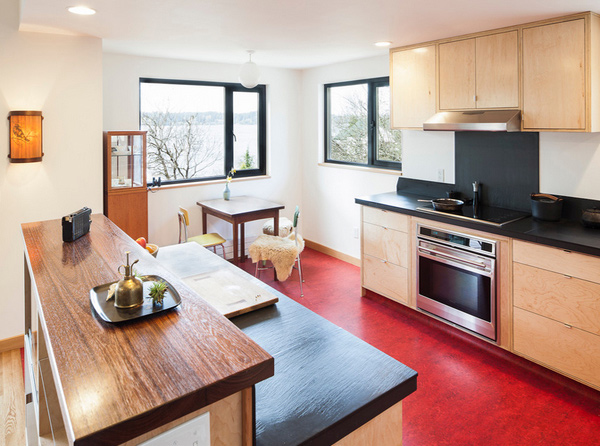 We love how great the woodworks are in this kitchen – from the cabinets and drawers to the kitchen island and bar; even the small table by the window looks cute.
Modern Scientist Residence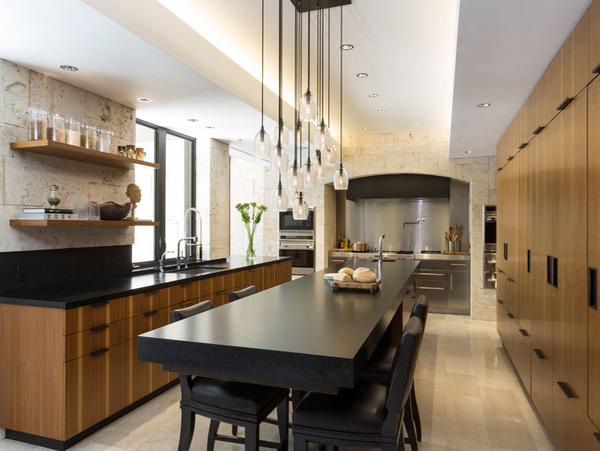 This is a kitchen layout that could include extendable table to dining area which is a good move to facilitate and make use of the space in between the kitchen sink and the wall cabinets.
Montclair Residence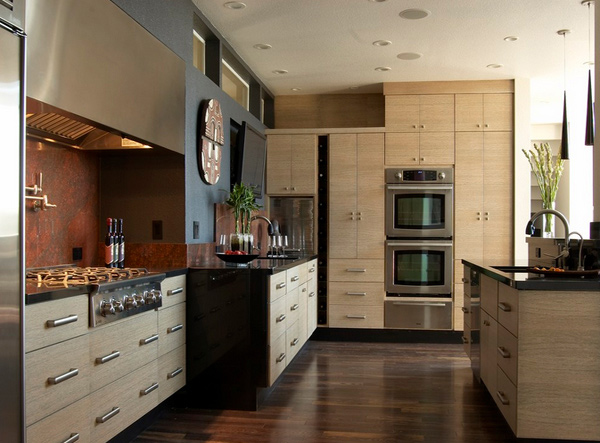 The owner said, "the kitchen is now the axis of the whole public space in the house. From there you can see the dining room, living room and family room, as well as views of the hills and the water beyond."
Ridge Home
A model kitchen – black and tan kitchen and crown molding – what more can you ask for?
San Francisco Whole House Remodel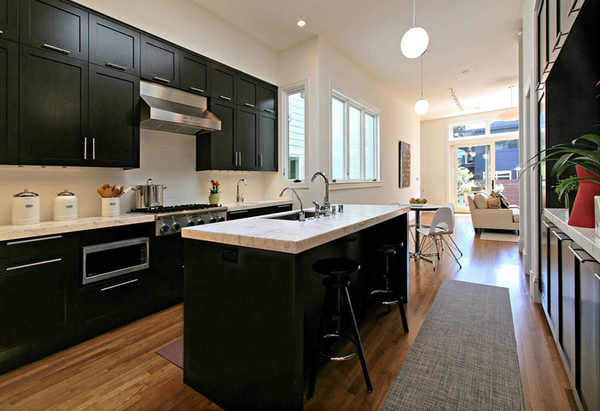 Black cabinetry is classic and works in everything from a New England farmhouse to an ultramodern loft.
Saratoga Creek House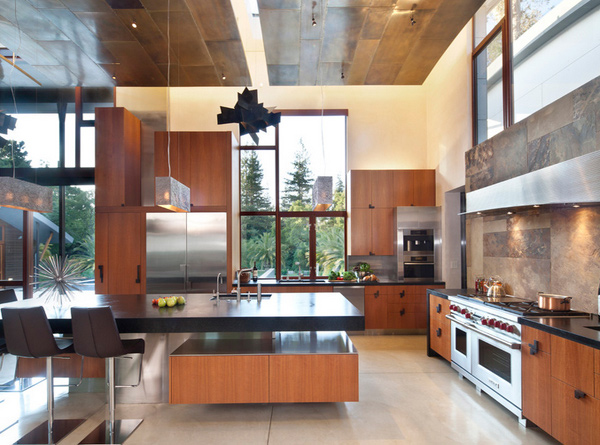 We like the coordination of the floor, backsplash and countertop. It looks both traditional and modern! A home anyone would love to have for their own.
South Bay Residence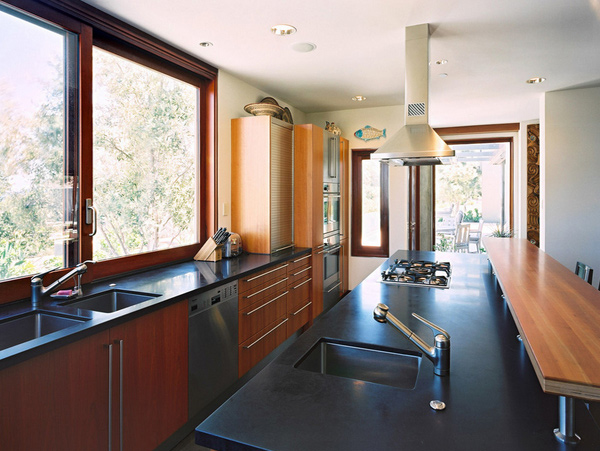 Awesome bi-level countertop with different materials – wood and granite. Also, note the segregated eating area and cooking area which is a regular thing but is not really practiced nowadays.
We Can Make It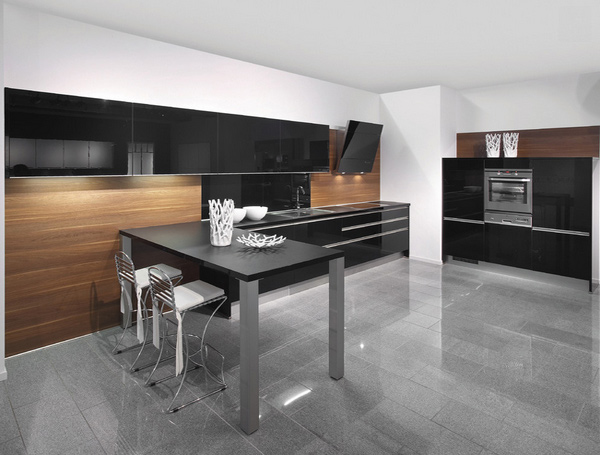 The first thing you might notice in this picture are the cute legs of the chairs – very unique and it complements the black and tan combination of this kitchen. We also love how the designer used grey for the floors and white for the walls – an excellent example of sophistication and charm.
The tan tint is the quintessential neutral. It goes with everything, and it's light and airy tone does not close in a space nor does it ever take the attention away from other furnishings which is always a good thing. So, whether you like to pair tan with any other color or just plain black, we hope that the 15 Awesome Black Tan Kitchen Designs that we have collated inspired you to bits! There are also 17 Wooden Matte Finished Kitchen Designs that we would like you to see and tell us what you think!