Cheap Ass Elites Showcases Upper and Lower Class Society in Chairs
Have you seen some home items that are designed from two contrasting elements? There might be two contrasting colors or it might be composed of two elements that usually do not go together. This is the characteristic of a beautiful and stylish chair collection that we are going to show you. It is called the Cheap Ass Elites. It combines two items that represents the "high" and "low" in the society.
The Cheap Ass Elites make use of plastic household items for the upper area while the bottom part is a symbol of luxury using decorative woods. The chairs come in pretty striking colors that would make it perfect additions to your home as an accent chair. It is designed by Saran Yen of Thailand who is exploring the idea of social class in design resulting into these pretty chairs. It sarcastically illustrates "the gap between the rich and the poor, good taste and bad taste and social hierarchy in modern society".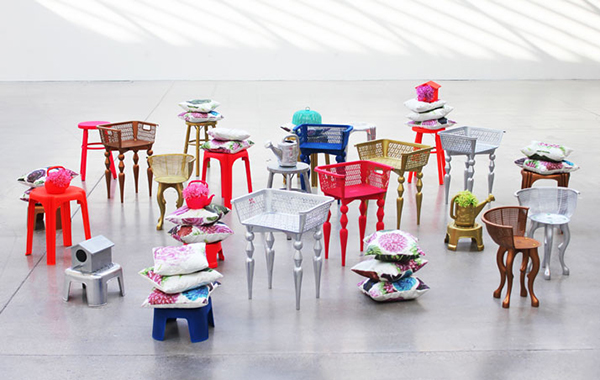 These are indeed stunning! I love all the details in the chairs and the varying designs and colors too.
At first look at this, I recognized the plastic household item that we use to store fruits, vegetables and other stuffs at home.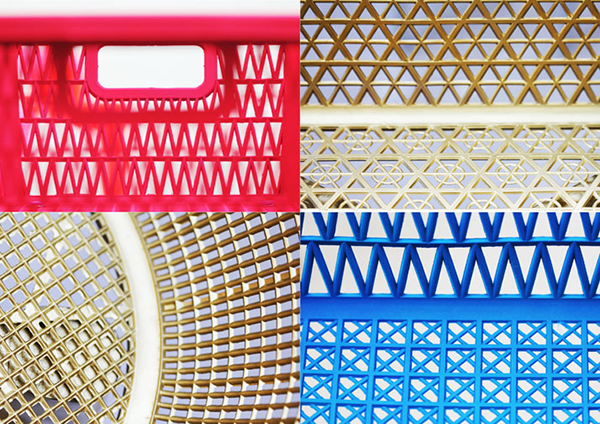 It is amazing that the designer appreciated these items and discovered its potential to be used for a furniture.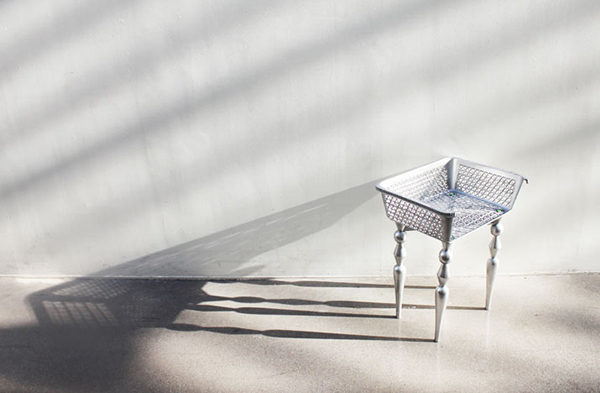 A chic silver chair stand with pride and yes, what the designer wants to relay is pretty obvious from this.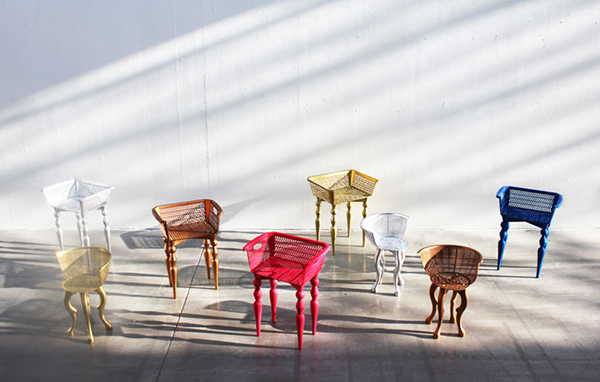 Even without the ornaments, these chairs are really stunners.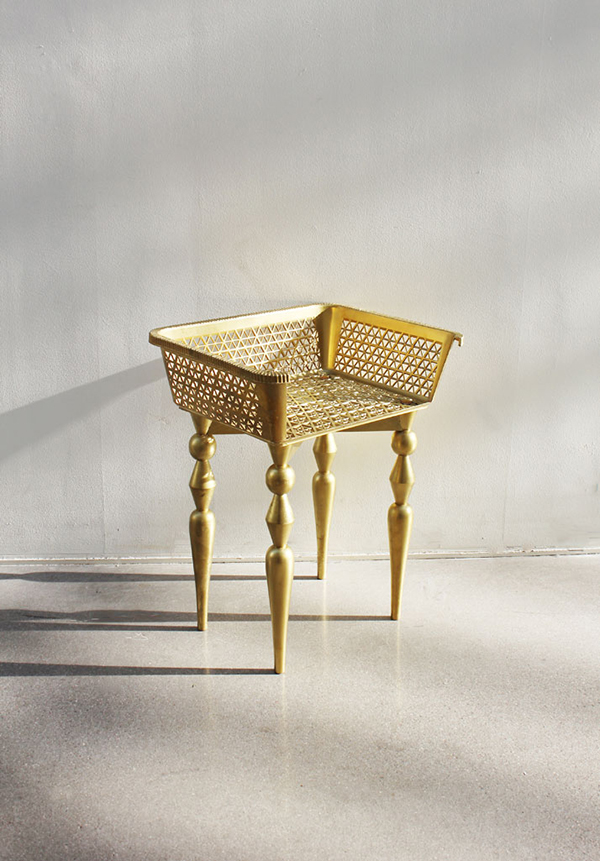 Standing with pride in gold, this chair looks very sophisticated.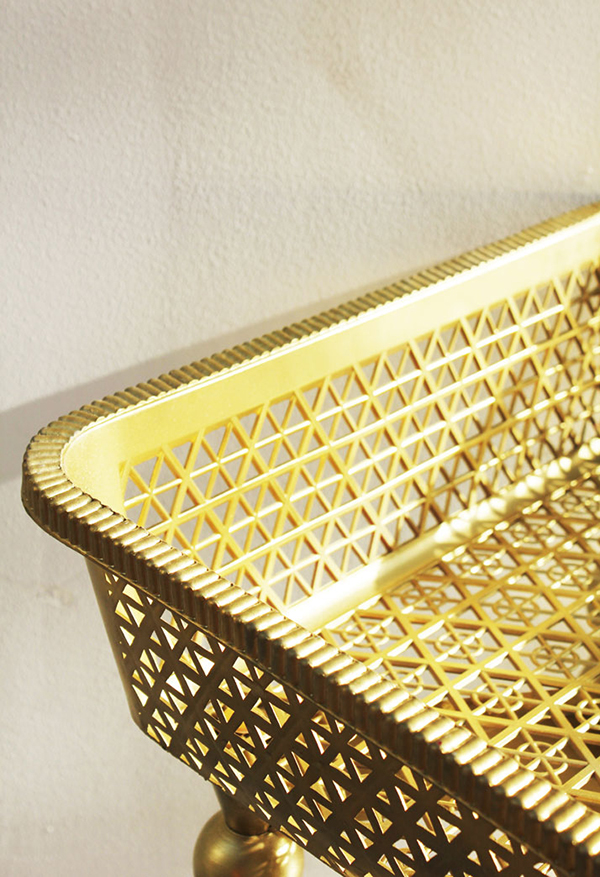 And here are the details of the plastic seat which we wouldn't expect to see as a chair.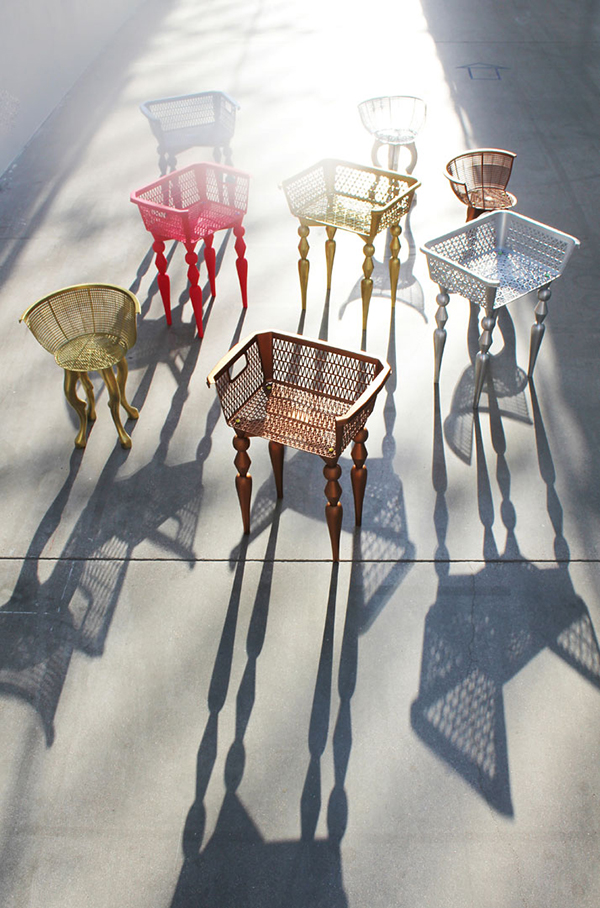 Even the shadows of these elegant chairs reveal some story to us.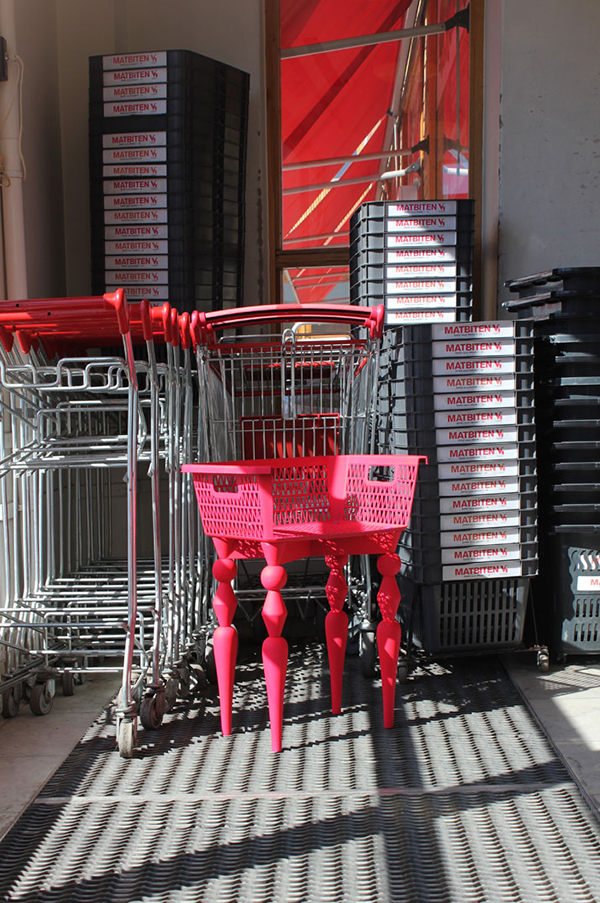 I actually think that this will also work well as a side table or for storage.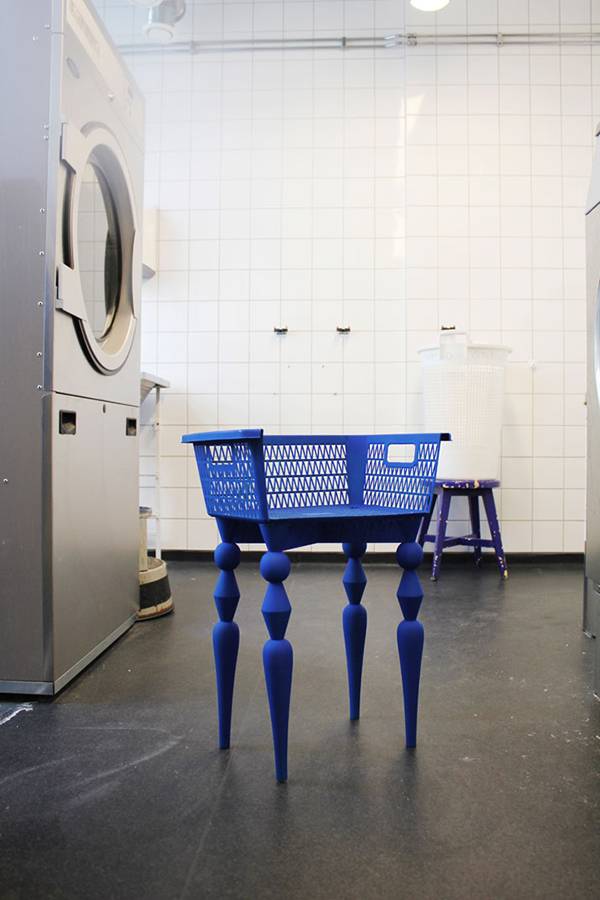 It can carry fancy or even not so fancy items we have in our homes.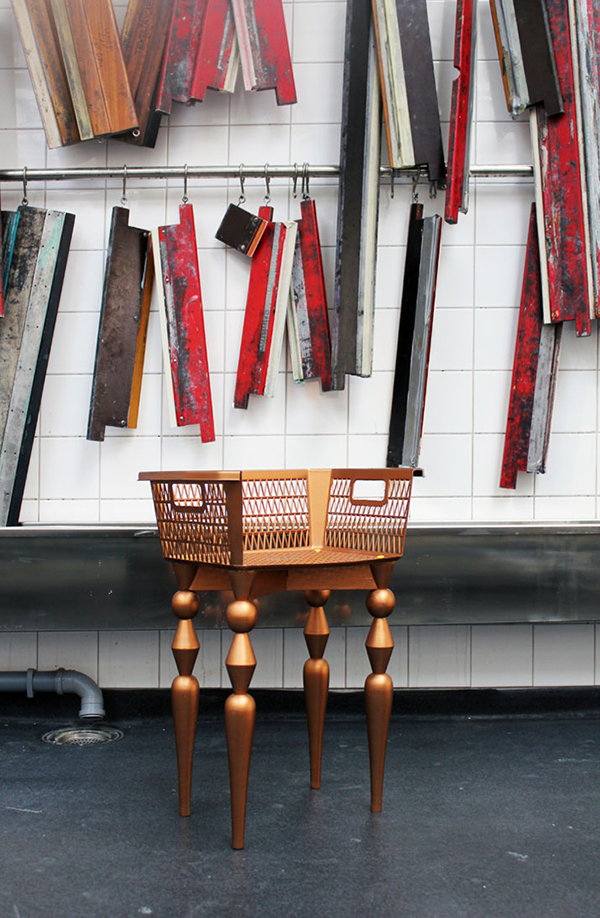 I can tell that construction of these chairs are fun and rewarding.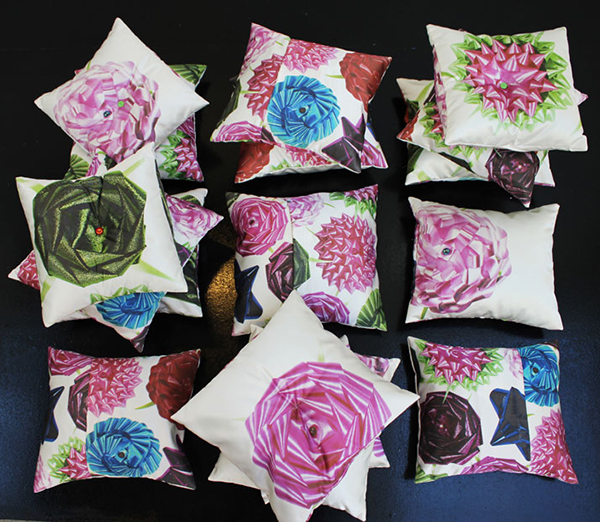 And it goes well with these lovely throw pillows with floral ribbon prints.
Saran Yen did a magnificent job for this project. The juxtaposition of plastic with intricate designs looked really gorgeous with the decorative wooden legs that carry them. I like these chairs although I am not sure if they could carry heavy people who would sit on it. Nevertheless, these are stunning items that I would add in my bedroom. You can even DIY this chair too!