Kasokudo Bonsai Modern Planter Showcases a Fusion of Style and Function
If you love to have plants in your home, for sure you want to plant them in a beautiful container or planter in order to add beauty to your space. Planters also come in varying designs may that be for indoor or outdoor usage. The planters aren't just mere containers but they are added decorations to a home interior. But if you don't look at planters that way, what you will see today will change your mind.
The Kasokudo Bonsai Planter is stylish which is the result of the designer's combined interest of everything green and automotive. It has an unconventional shape with elegant black-gray silhouette and is designed as a bonsai planter. It is a perfect fit to a modern interior. Designer Adrian Magu gives the impression of an accelerating form that seems to float with a bonsai tree on top of it. Let us take a look at the Kasokudo Bonsai Planter below.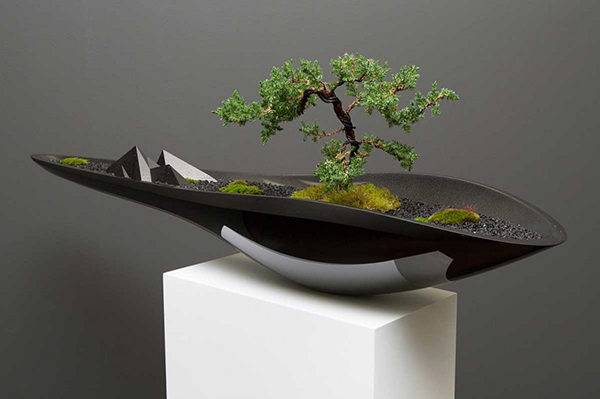 At first glance, I actually thought this one resembles a whale with its from and color combination. But of course, it isn't.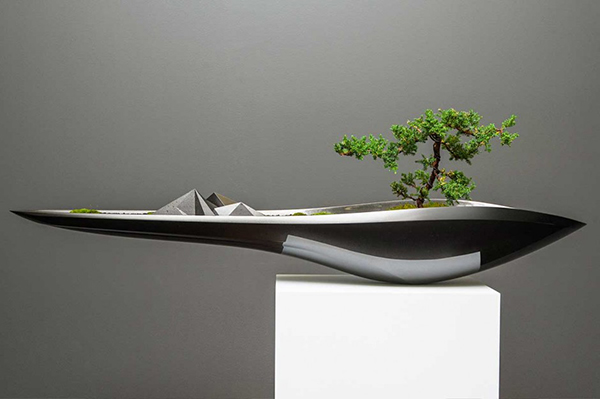 With a design like this, it is easier to grasp on the long side.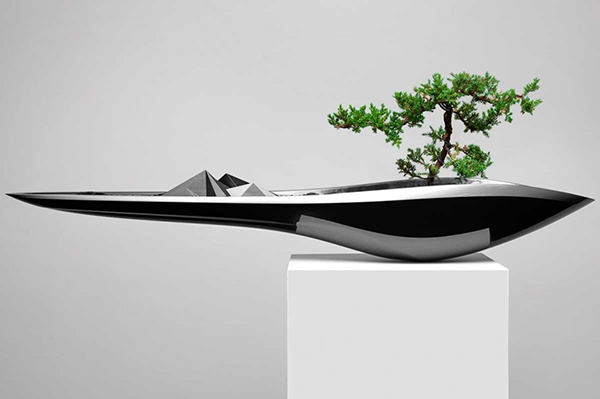 And of course, what lies in the center of it is a bonsai tree that brings life to wherever you are going to place it.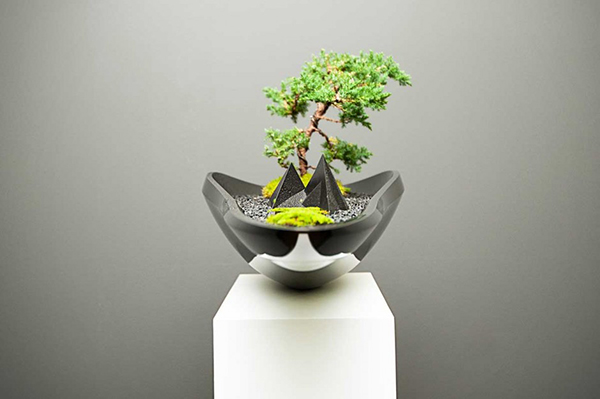 When pictured from the tip, this is how the planter looks like.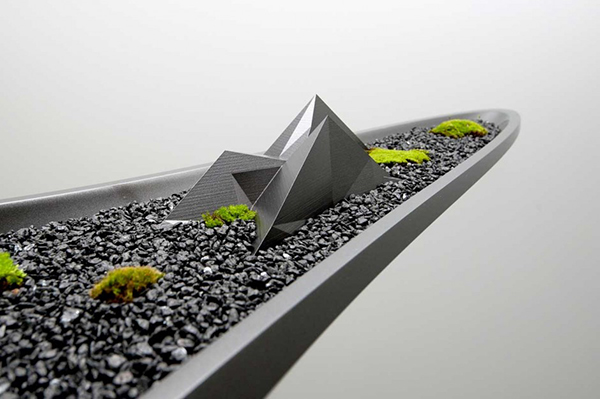 One thing that adds to the appeal of this planter is this 3D printed mountain.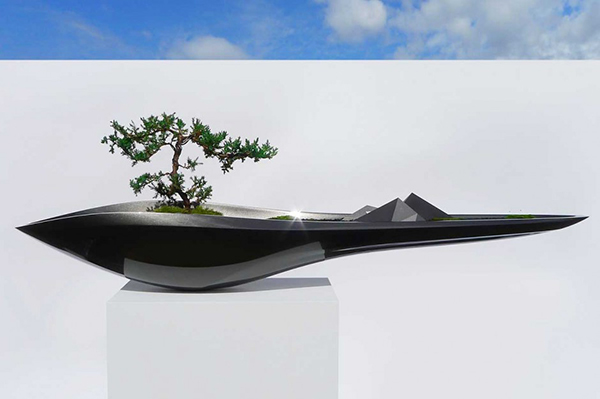 With the mountain and the bonsai tree together in this modern planter, it looks like a miniature of nature which we will all get to love.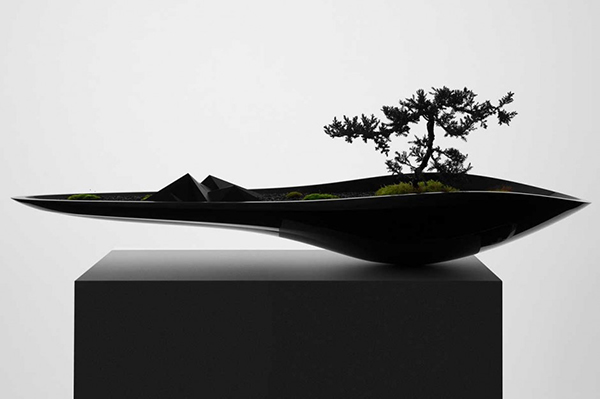 It is also amazing how this one seem to float because of its design.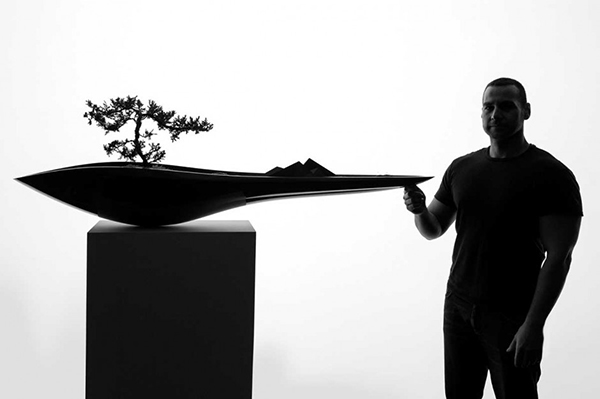 In this view, you can see how big the planter is. It can actually pass as a sculpture.
The design is indeed stunning with a fluid highly polished look. It is a perfect addition to a modern space while adding that Zen feel simply with a bonsai.Adrian Magu is a genius for being able to come up with this piece that combines precise technology and nature. I guess this would look really nice in the living room or even on a boring hallway! How about you, where do you think are you going to place this planter if you'll have one?