15 Arty Ceiling Light Designs for Girl's Bedroom
A little girl would always be the princess in a home because of her sweet smiles and heart-tugging laughter. A little princess is like a star in any family and would always be loved fully just like how anyone of us would love a little boy, too. One way of showing fondness to these little stars is by giving them the best things that we can like a lovely bedroom.
When we talk about a bedroom for little girls, there are so many things that we can place inside it especially that the market offers a wide variety of decorations and accessories. So, we are going to show you one decoration that you can place in a bedroom for your little girl – ceiling lights. Ceiling lights are dual purpose. It can illuminate the room and add beauty to it at the same time. We have collected some ceiling light designs where you can get inspiration and ideas as to what you can place for your girl's bedroom.
Mystical Garden Ceiling Light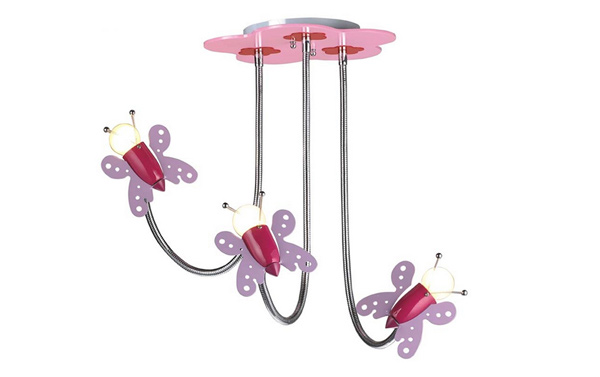 Let flowers bloom in your kid's bedroom with a ceiling light of butterflies of lovely color.
Custom Chloe Pink Crystal Sphere Chandelier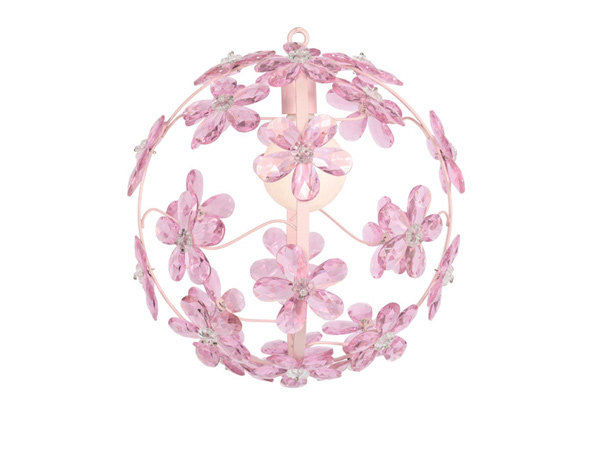 This pink floral sphere chandelier looks really beautiful. It can be a great addition to your little girl's bedroom.
Bedroom/Nursery Ceiling Pendant Light Shade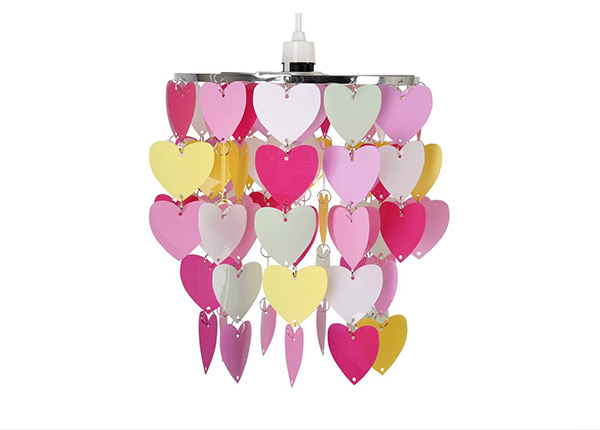 If your little girl has a thing for hearts, then this ceiling light can be good for her room and would suit her taste.
Princess Tiara Pendant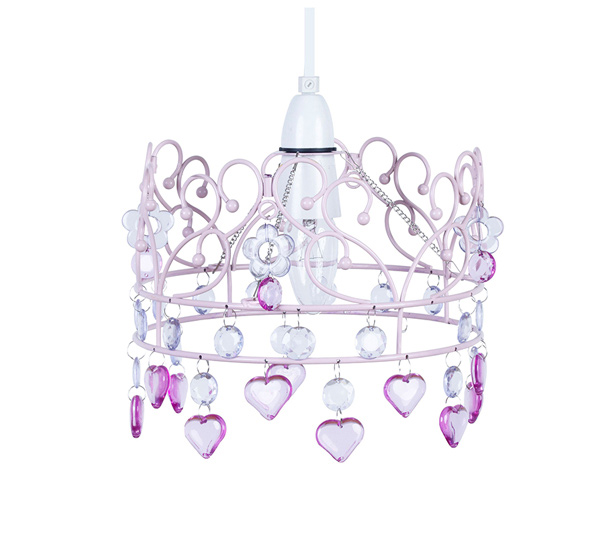 A bedroom for a princess will look sophisticated with a tiara pendant as lighting.
Flowers and Butterflies Ceiling Light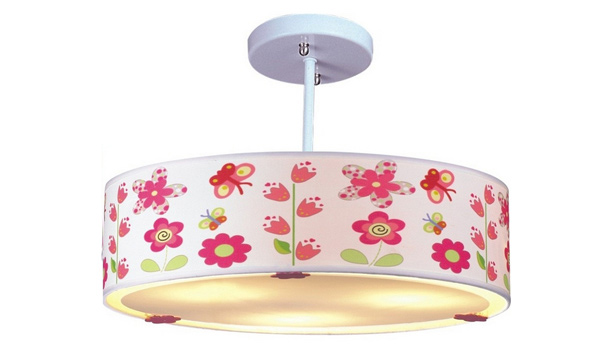 Flowers and butterflies inspired ceiling light- such a girly thing for bedroom.
Birdhouse Shade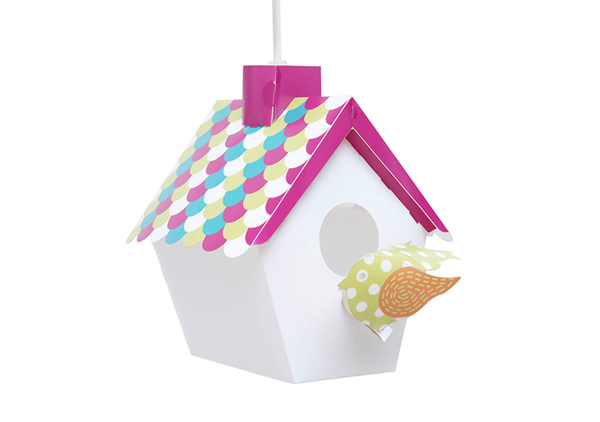 A unique design for a ceiling light like this bird house can add a whimsical feel to your girl's bedroom.
Enchanted Forest Two Tier Shade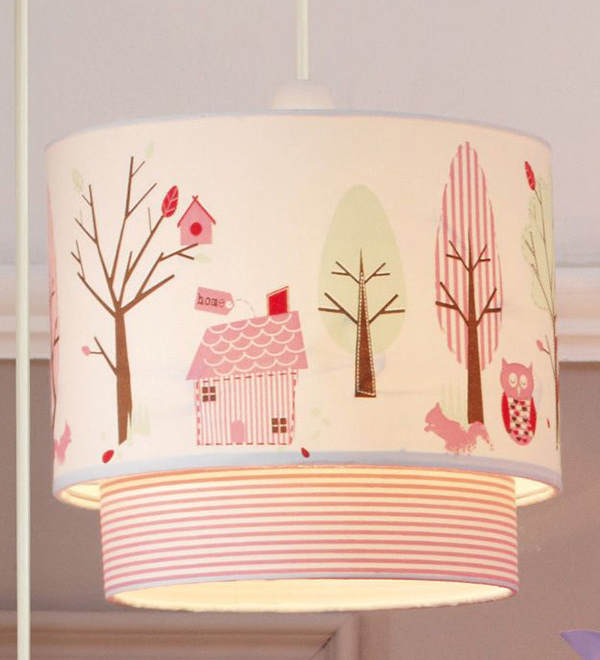 Get an enchanting bedroom interior with this Enchanted Forest Themed lighting.
Pink & Brown Gabriella Double Pendant Lamp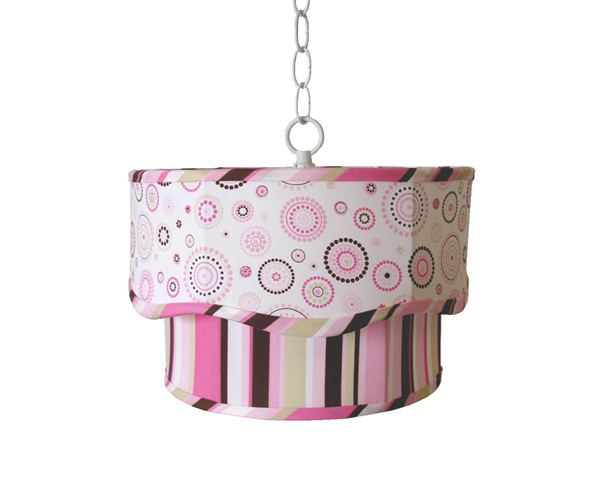 Lovely pendant light in pink and brown shades with circles and stripes. This one looks simple yet totally stunning.
Ceiling Drum Pendant Light Shade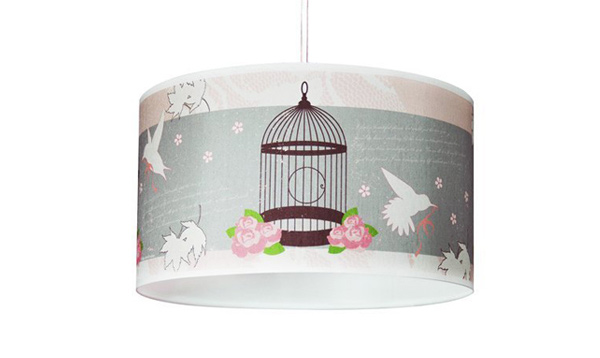 This one has girly touches and have a bit of vintage-y look. When used for the bedroom, it can be an eye candy.
All About Girls Ceiling Light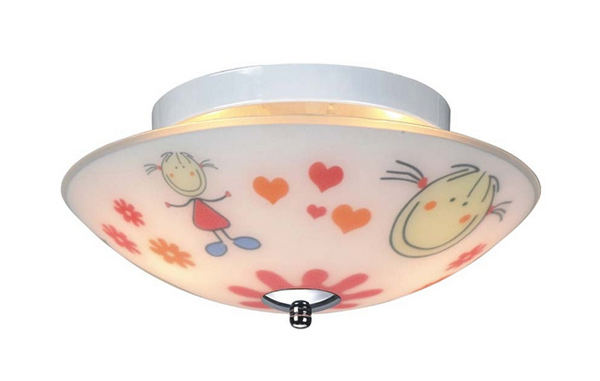 A ceiling lamp with some doddles of a cartoon girl and hearts may look simple but it can give your girls' bedroom a great visual impact.
Hearts & Butterflies Ceiling Light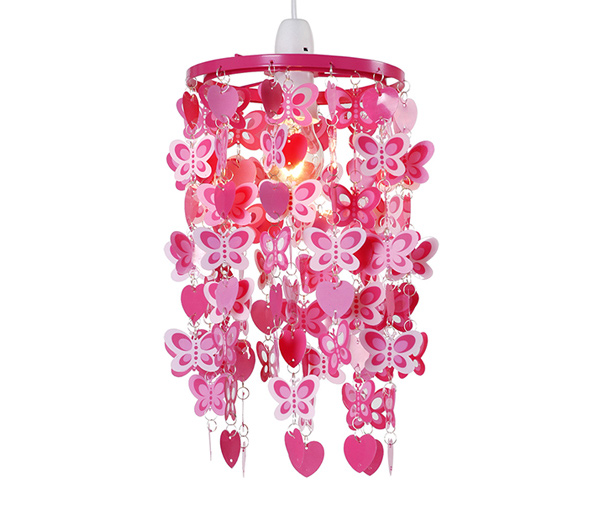 So pink and so beautiful! Just imagine the butterflies and hearts hanging from your ceiling.
Butterfly Chandelier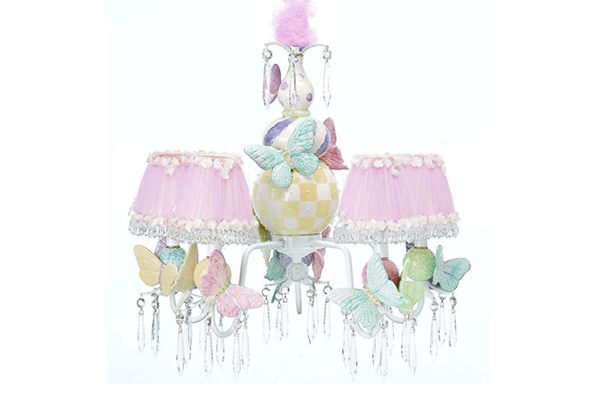 Creative and very artistic! This chandelier is butterfly themed but the use of colors make it look a lot prettier.
Wish Upon a Star Ceiling Light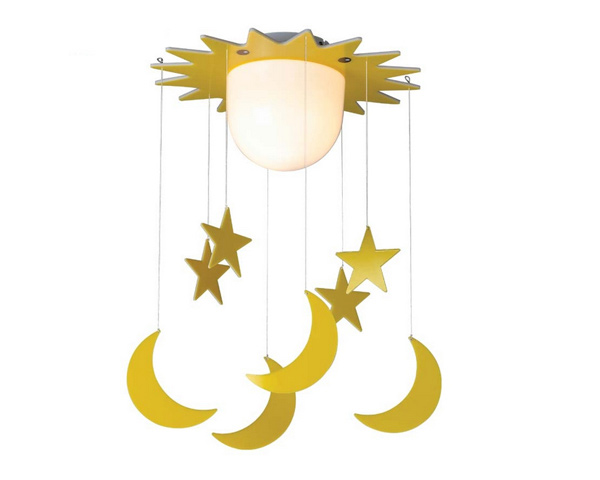 Starlight star bright, this lamp can give your bedroom pretty lights tonight!
Pendant Lamp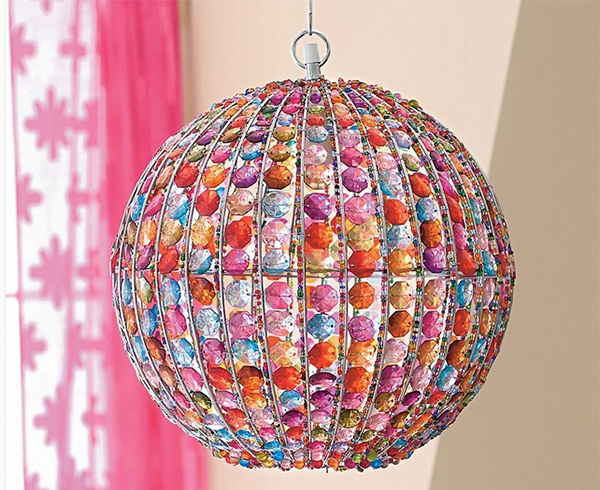 Go add a funky look to your little love's bedroom with this pendant light of beads and gems.
Peacock Lantern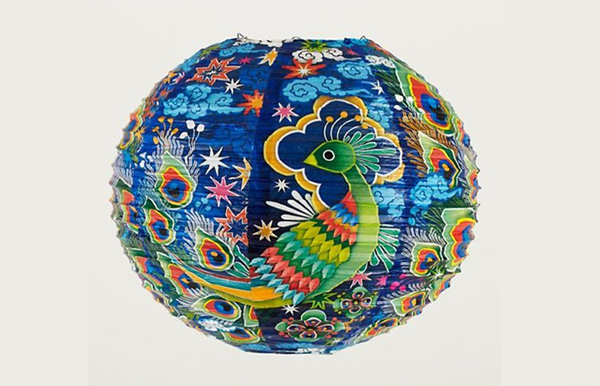 If you want to add a unique touch to your girl's room, a paper lantern with creative prints like this can be a good choice.
Well, the ceiling lights you just saw sure are creative and would not just give light to your girl's bedroom but will also add beauty. These lights are also decorations at the same time. Just see to it that you will get a ceiling light design that would look good with the bedroom's theme. You can also check on ceiling lights for boys if you have a little boy, too.