20 Creative DIY Non-Carve Pumpkin Ideas
Pumpkins are one of the favorite decors that we use for fall and Halloween. While we enjoying seeing carved pumpkins, it isn't that easy to do. Merely thinking of the thick and hard skin of the pumpkins will make us feel like giving up even if we haven't started anything. Good thing, creative folks out there came up with many different ideas to do with a pumpkin. Yep. you can free yourself from your worries of carving.
You can say hello glue, paint, fabric, paper and any crafting stuff you have in your house for you can make use of this in decorating your pumpkins. It is actually much easier than carving and they all look absolutely lovely! We have collated some DIYs from different websites and of course, you will see the output of their creativity through the images below. I'm sure that in the end, you would love to try making one.
1. Silhouette Pumpkin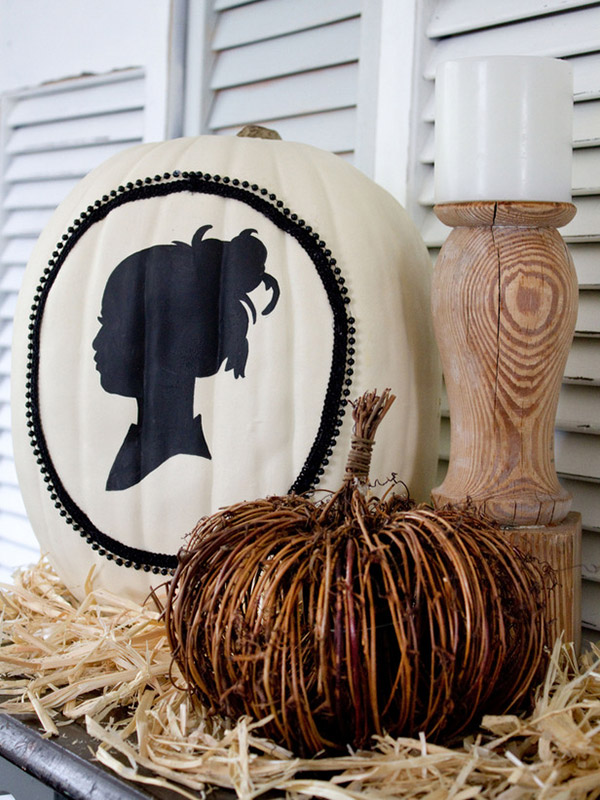 It is easy to make a silhouette by cutting the form on paper and painting it on the pumpkin like stenciling.
2. DIY Pretty Painted Pumpkins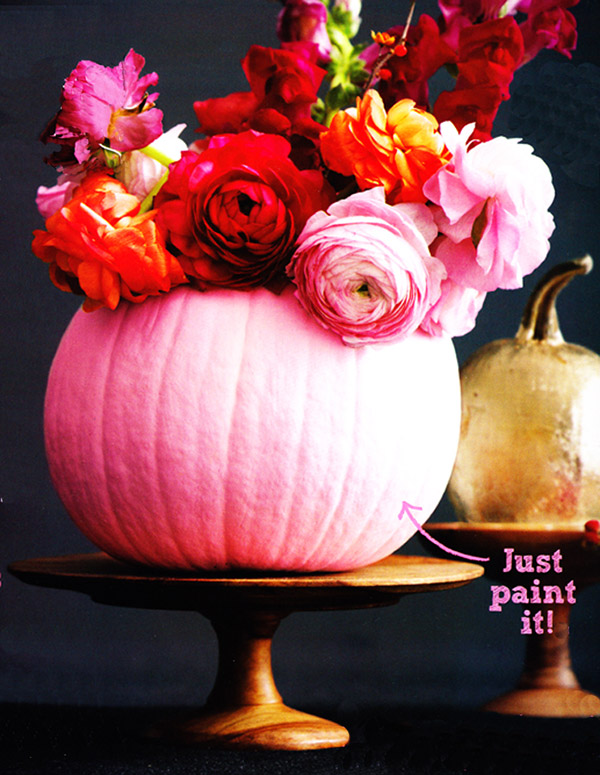 Grab whatever color you want for the paint and use it outside the pumpkin.
3. DIY Halloween Decor : Pumpkin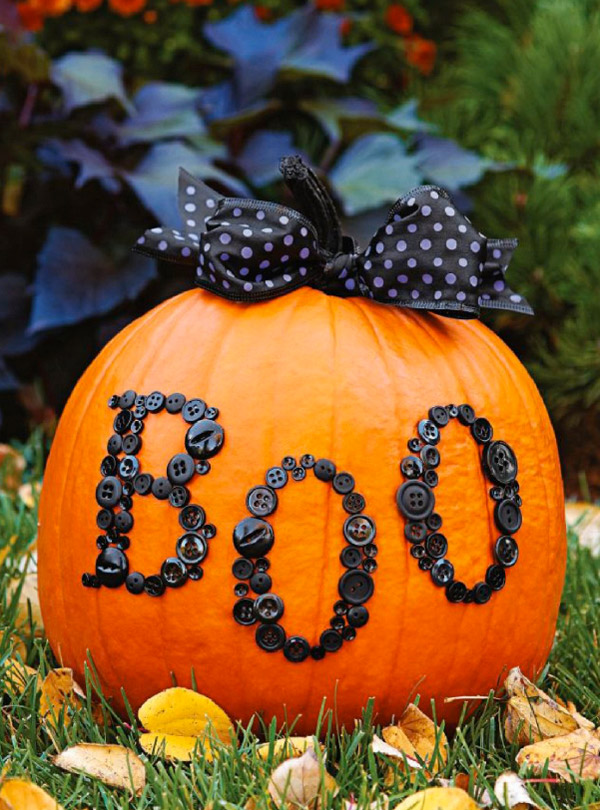 This one is very simple for all you have to do it hot glue some buttons on the pumpkin and add a pretty ribbon on the stem.
4. DIY Glow in the Dark Pumpkins
Get glow in the dark pumpkins by using glow in the dark paint and surprise your guests.
5. Pumpkin Glitz & Glitter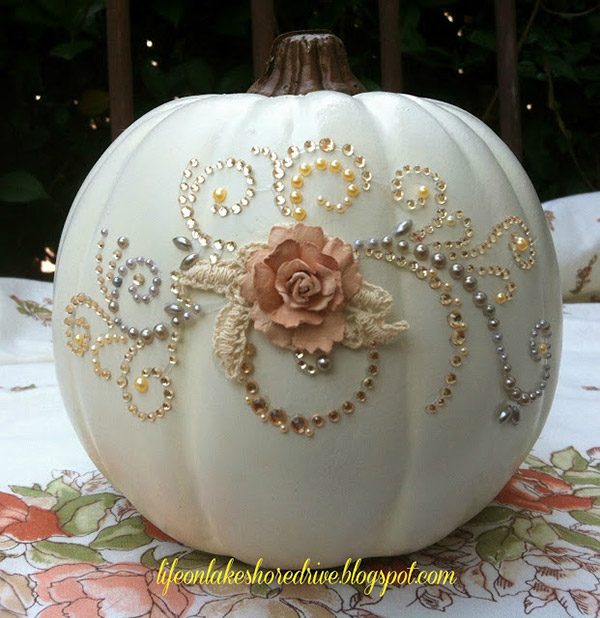 Blings and a pretty flower can turn your pumpkin into an elegant work of art.
6. Mad for Plaid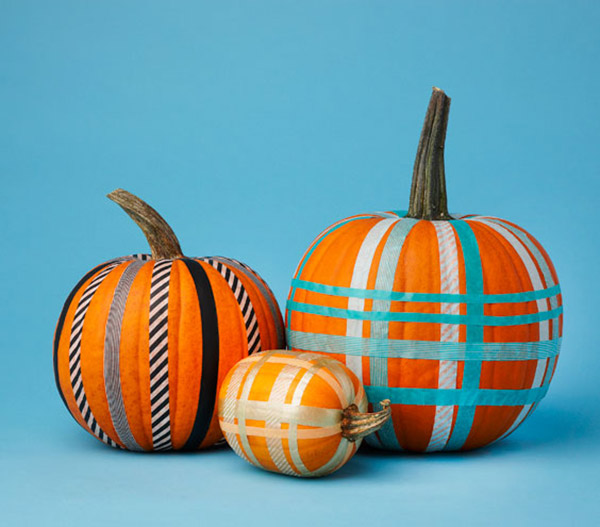 Washi tapes are perfect to get this plaid look for a pumpkin. You just have to tape around it and you get this result.
7. Gauzy Glow Pumpkin for Halloween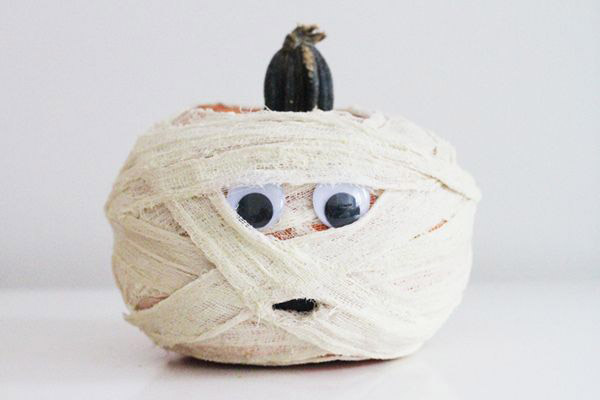 Wrap a gauze around a pumpkin and put moving eyes to give it that mummy look!
8. Mod Podge Pumpkins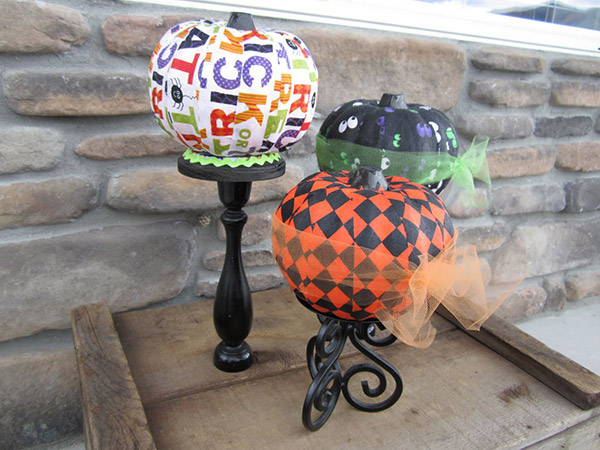 Cut scrap fabric lengthwise and modpodge it around the pumpkin. Add ribbons too if you like.
9. Pretty Painted Pumpkins Tutorial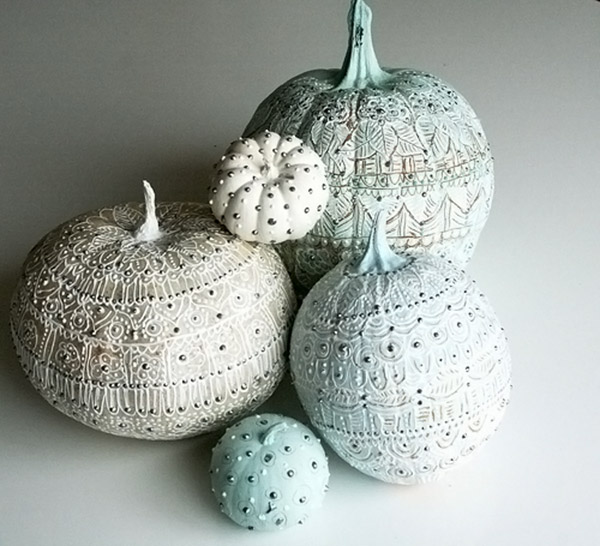 Use dimensional paint to achieve this look. But you have to be artistic in order to create the lovely details like the one here.
10. Pumpkin Spider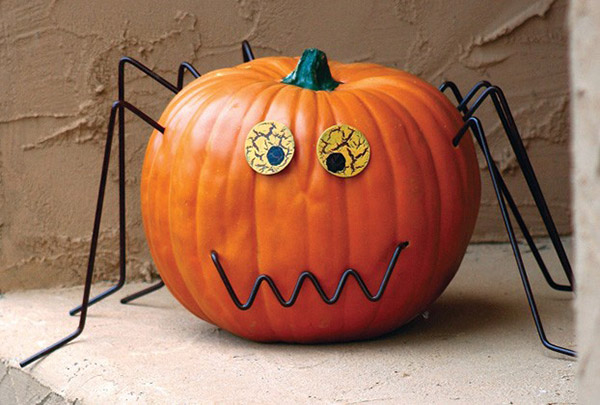 Turn the pumpkin into a spider with wires and some eyes.
11. Writer's Block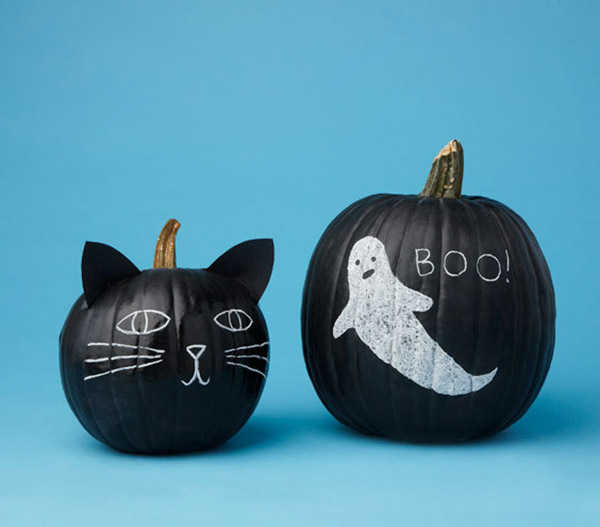 Paint your pumpkins with chalkboard paint and draw some cute or creepy stuff on it.
12. Argyle Pumpkins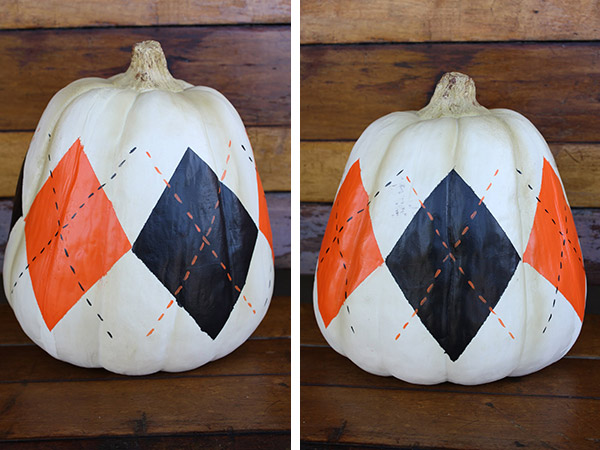 Paint and some tape- these are what you need to get this look. And yes, you need some creativity too!
13. Nail Head Pumpkin Centerpiece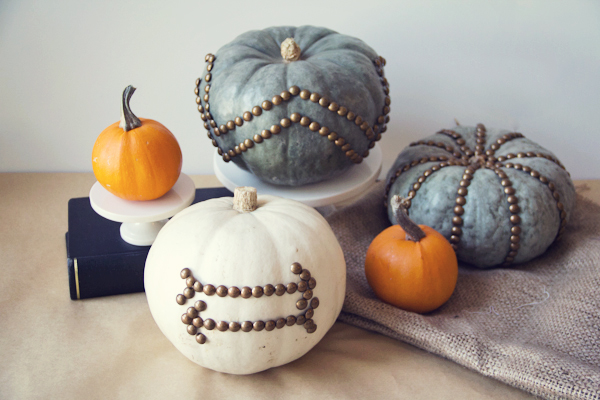 Looking rustic yet chic! Use some nail heads to create a lovely decorative pumpkin like this.
14. Masked Pumpkin Lady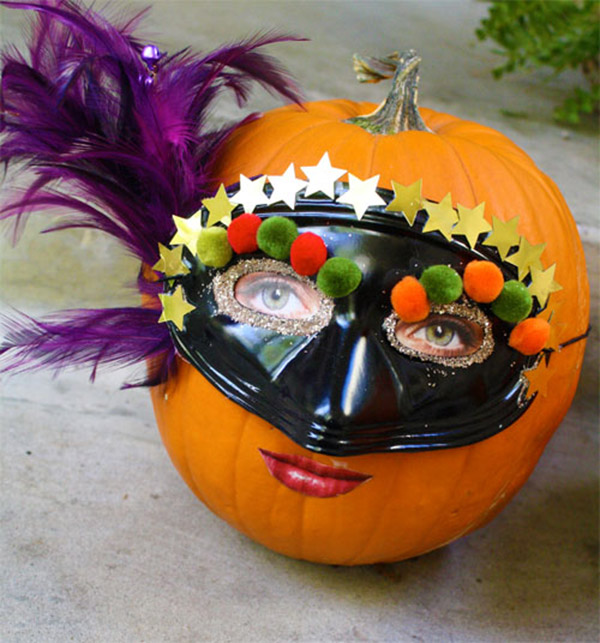 A little bit creepy masked pumpkin. Those eyes from a magazine made this look creepy.
15. Yarn Wrapped Gourds & Pumpkins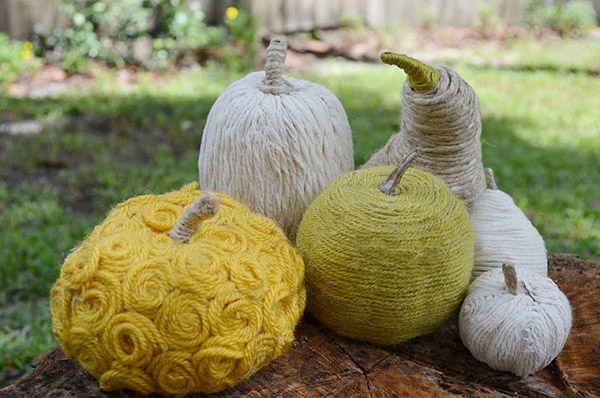 Wrap a pumpkin with yarn in different ways for artistic pieces of fall display with that soft look.
16. Sequin Spiderweb Pumpkin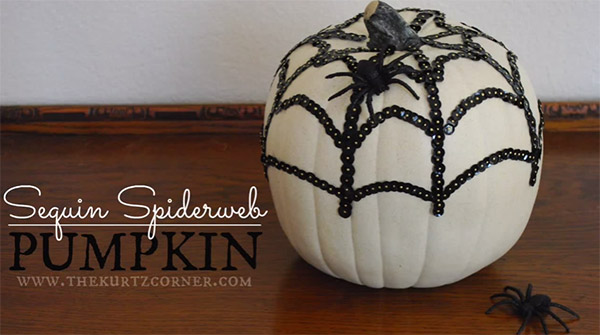 Use black sequins to create a web-like design and then add that toy spider on it.
17. Fall Decor: Glamorganic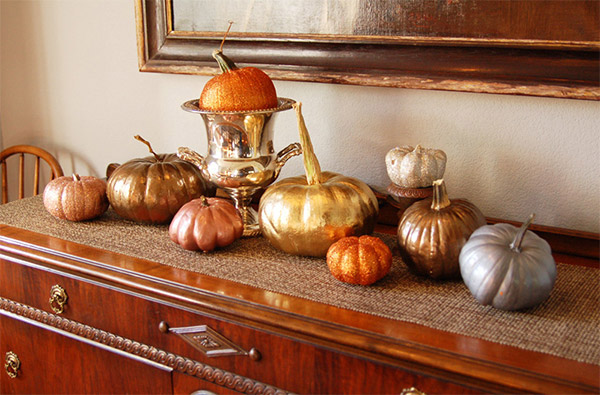 Mix metallic pumpkins with glittery ones and you will get this pretty glamorous pumpkin display.
18. DIY: Halloween Pumpkins with a Twist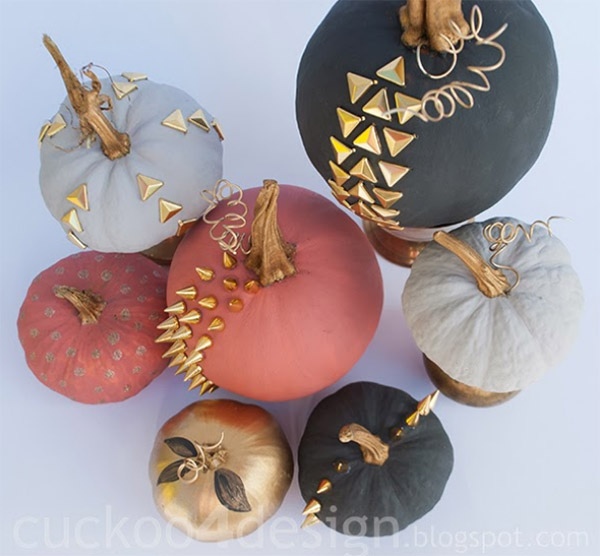 Studs will looks great on pumpkins too. They will not just look funky but also pretty.
19. DIY Chic Pumpkins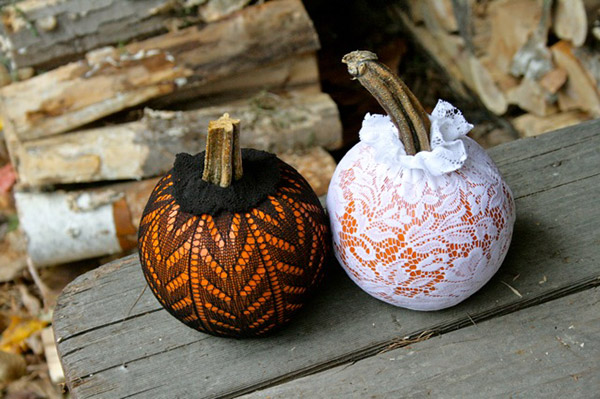 Lace fabrics are also perfect to create some shabby chic or vintage looking pumpkins. Simply wrap it around the pumpkin.
20. Ombre it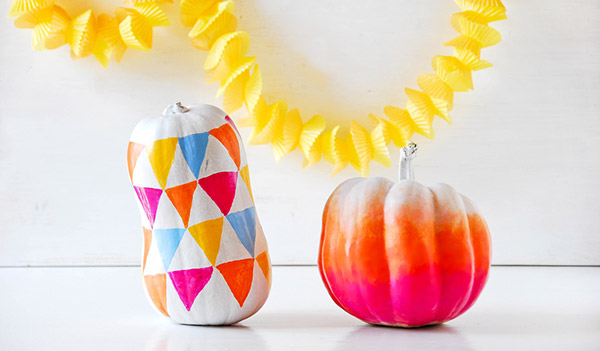 Fun bright colors are used for these pumpkins. The other one has that ombre look.
So, if you want to decorate with pumpkins this Fall or Halloween, then you have the choices you have here. Go creative and play with whatever items you already have at home. You really don't have to carve pumpkins all the time. There are more creative and easier options that you can do. So, what are you waiting for? Decorate!