20 Bold and Stunning Red Dinnerware Sets
When we talk about dinnerware, some would just look at it as mere items we use in eating and dining. While others do not care about how these look and are merely concerned about what they are eating, some people do. Most of the time, it is women who would be very much particular of what dinnerware is out in the dining table. This can actually add a great impact of how your guests and your family would have a good dining experience.
If you think that a dinnerware is just the simple white stuff or porcelain thingy that we use to eat, you have more to learn about them. Because they actually come in so many designs and shapes. As a matter of fact, there are super stylish ones that can let you set up a fancy dinner. You can even use it daily for your meals too. So today, we are going to show you red dinnerware sets. I'm telling you, these are lovely!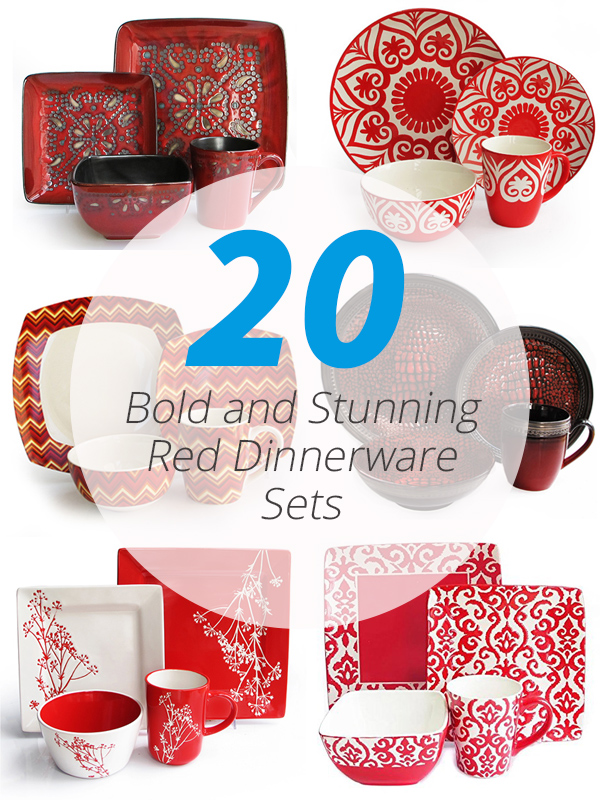 1. Le Cadeaux Allegra Red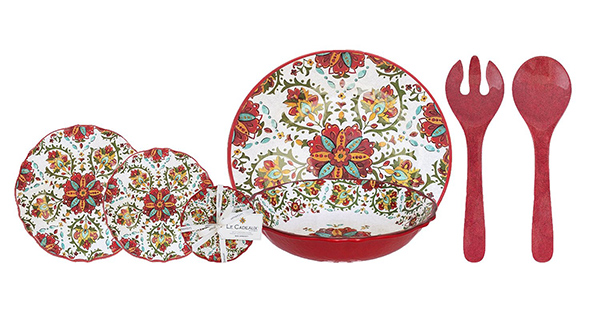 This 16 Piece Melamine dinnerware set has pretty floral designs that will bring blossoms to your home.
2. Mid-century Modern Now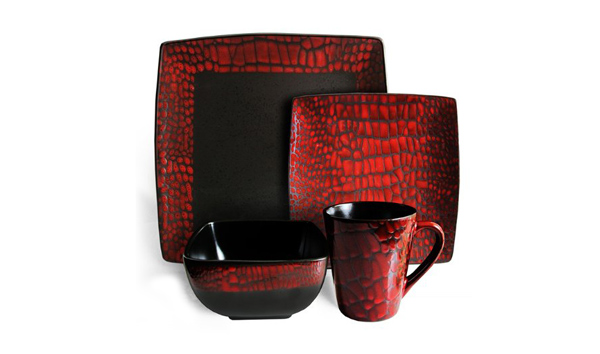 These items have a reactive glaze which makes it sturdier but that snake skin feel is what makes this stunning.
3. American Atelier Origami 16 Piece Dinnerware Set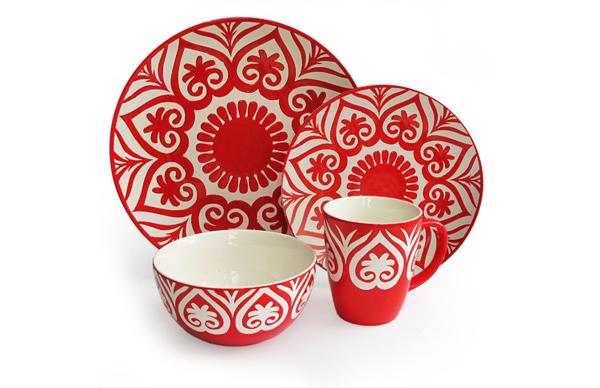 I honestly love the design of this one. It does look really pretty which could also bring creativity to the table!
4. Portfolio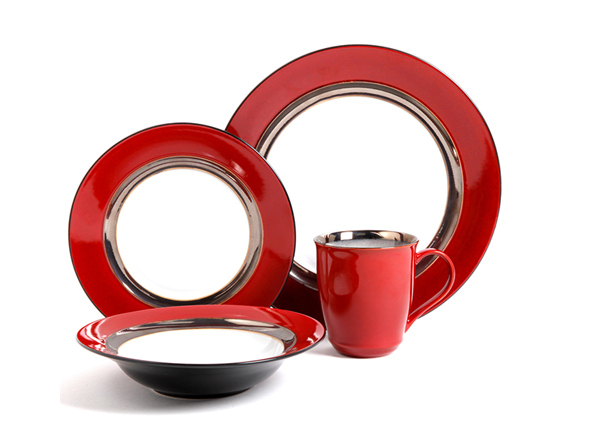 This set has a bright and elegant appeal that no one can resist despite its simple design!
5. Plaid 16 Piece Dinnerware Set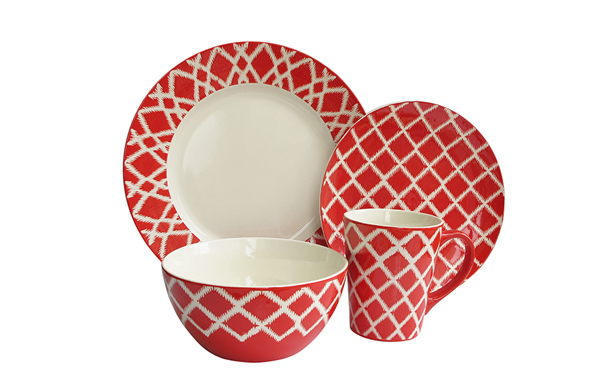 Pretty in plaid! If you don't want something that is overly printed, then this will be perfect!
6. Valentina Dinnerware Set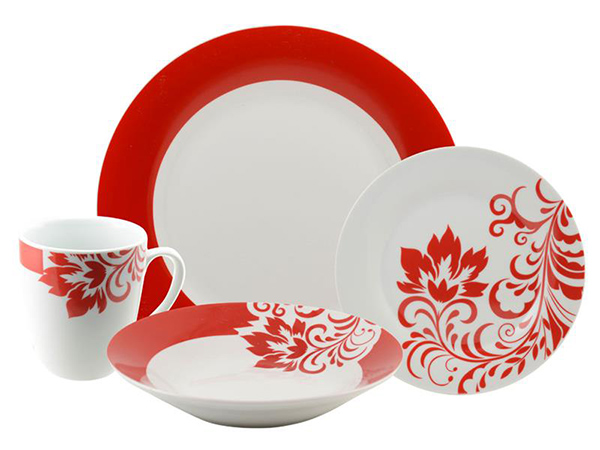 A porcelain set with simple lines and graceful silhouettes. Don't you just love this?
7. Blossom Branch 16 Piece Dinnerware Set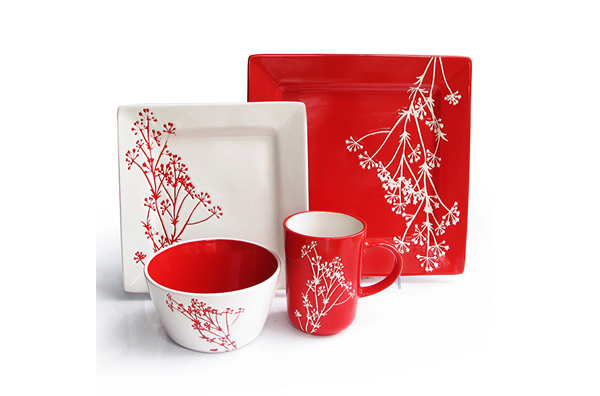 This one has a Japanese look with branches as a print.
8. Lenox Embassy 5-Piece Place Setting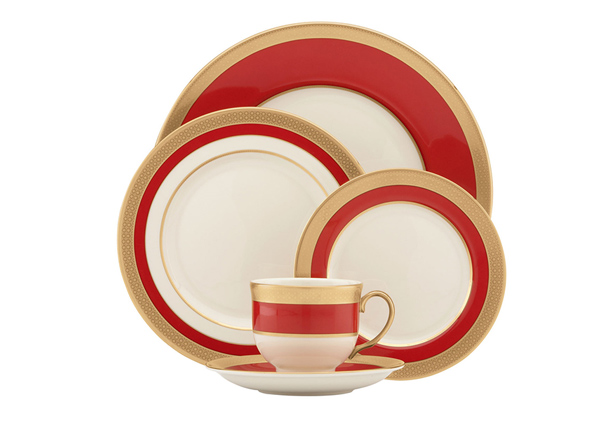 This graceful set has opulent gold bands etched on its linings adding more glamour to every piece.
9. Marquee 16 Piece Dinnerware Set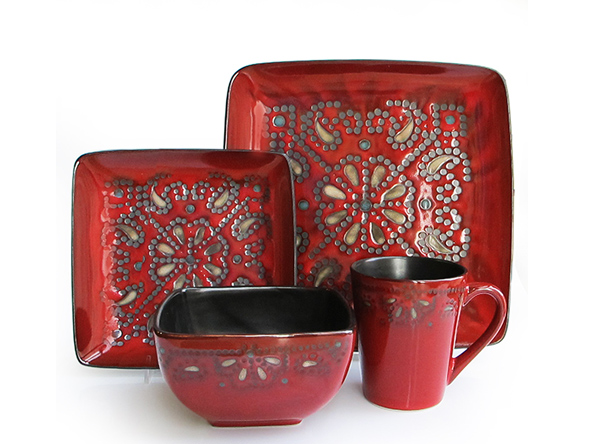 You can get this set even for daily use and you'll never get tired of its design!
10. Everyday Vintage Mix And Match 16-Piece Dinnerware Set In Red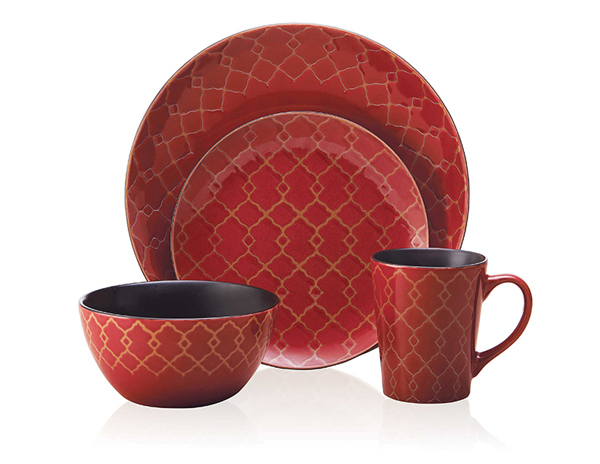 A set with a regal design that has some vintage touches in it.
11. Gibson Home Style Deluxe 16-Piece Dinnerware Set, Red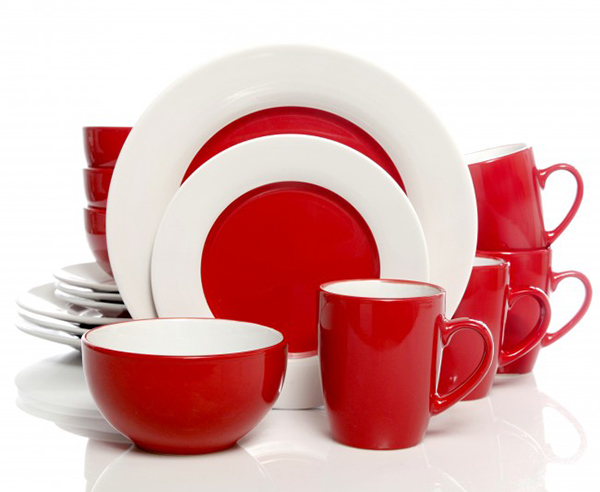 A simple design with white and gold combination. Using a set like this will surely give you more freedom in your tablescape.
12. Panache Rouge 16 Piece Dinnerware Set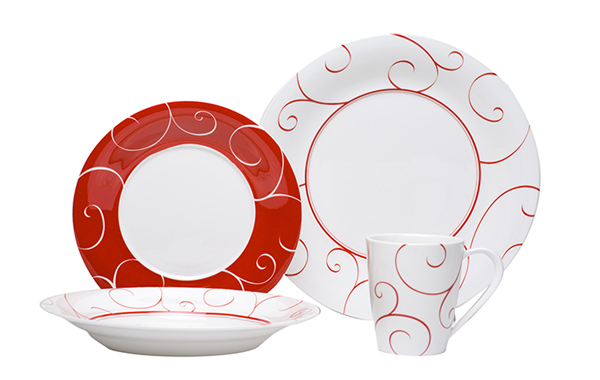 Swirly design in red and white- isn't this a charming set for your dining table?
13. Paint It Red 5-piece Dinnerware Set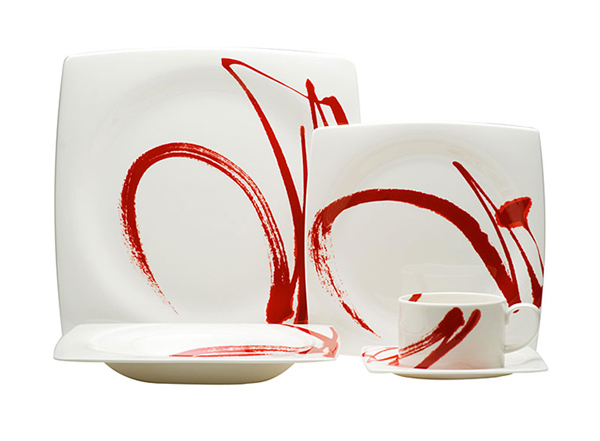 With a set like this, you could bring an artistic flair to your table setting.
14. Damask 16-Piece Dinnerware Set In Red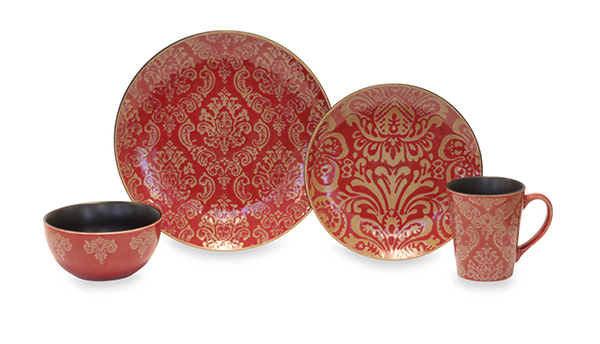 If you are someone who loves damask, then grab this stunning red and gold set!
15. Tasmania 16-Piece Dinnerware Set In Red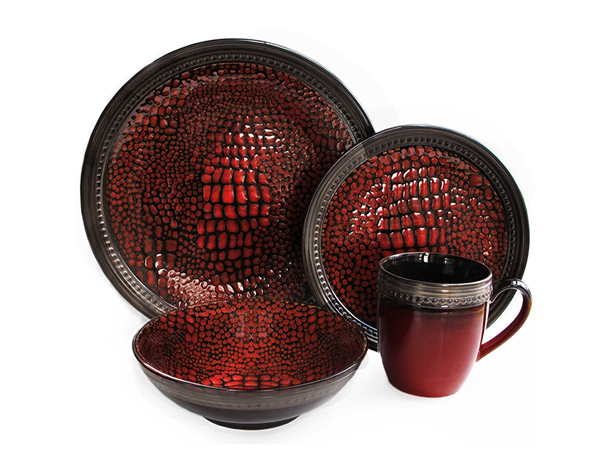 This one has an interesting texture and design that will might even make you want to touch it.
16. 20-Piece Dinnerware Set In Pure Red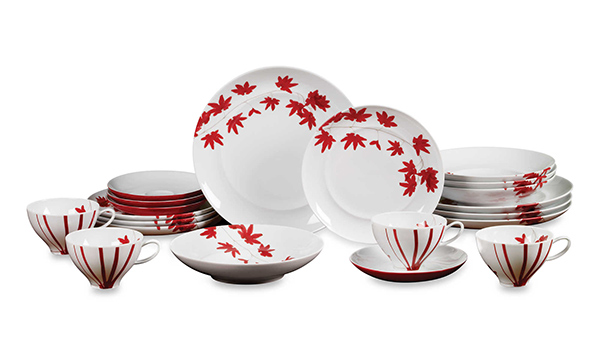 Vivid red design on this porcelain dinnerware makes it very attractive even if it doesn't have an intricate design.
17. Tuxedo Rouge 16 Piece Dinnerware Set
A combination of round and square plates is quite interesting especially if it has a print like this one.
18. 16-Piece Zigzag Dinnerware Set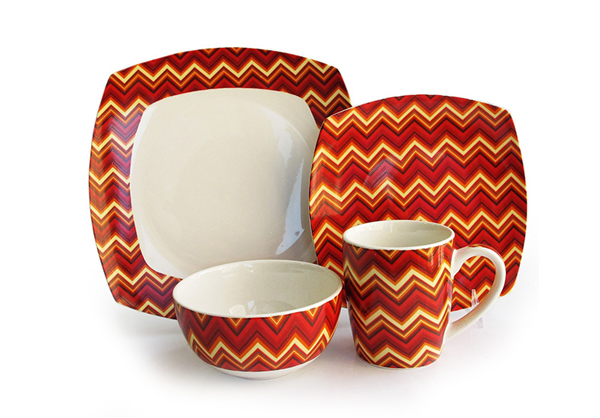 Who wouldn't love the zigzag design of this set? It is very lovely indeed!
19. Bazaar Red 16-Piece Square Dinnerware Set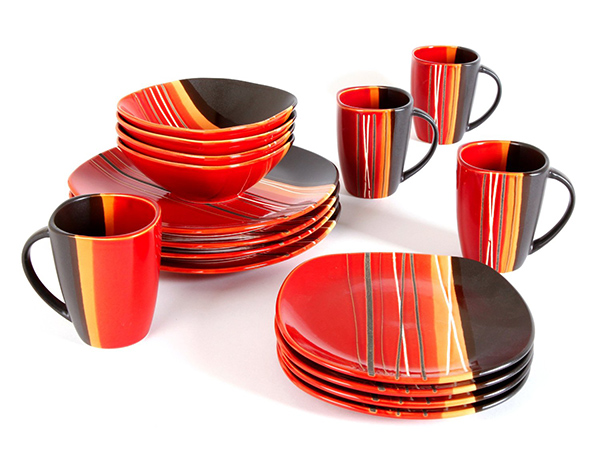 This is a cute set with all the creative stripes on it and I like the color combinations too.
20. Wax Relief 16-Piece Dinnerware Set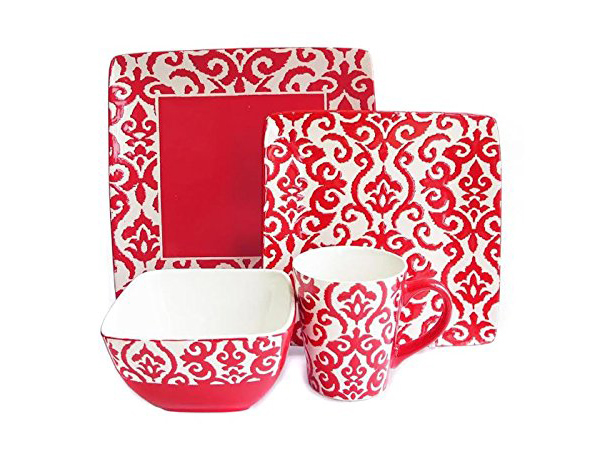 Look! A pretty plate with a damask design in red and white. No one can resist grabbing this one!
Red is indeed lovely wherever you use it, right? Well, after seeing the plates above, I am sure you have thought that way already because we actually feel that way too. Who would think that even plates in red can be so charming? Just imagine those sets in your table, for sure you can picture a stunning tablescape already! Which one is your favorite dinnerware set?