20 Wonderful Animal Fur Throw Pillows
Bring the softness of animal furs to your space through lovely throw pillow covers!
So okay, I have been writing a lot of lists about animal fur, animal prints and all that but who can blame me, I think all these things are beautiful. Most of these pillows, chairs or carpets are made of faux fur. I'm no expert, so I can't tell you guys which one is which, unless it says it faux, it may be a real one.
The 20 Wonderful Animal Fur Throw Pillows that I have collected for you guys are indeed pretty and wonderful. You might have one at home or saw one or two in furniture and decor stores. When I saw the prices on these ones, I got a little dazed because of how much they actually cost – and for throw pillows! I mean, they're animal fur, but hey, they're still awesome! So, check out the list below!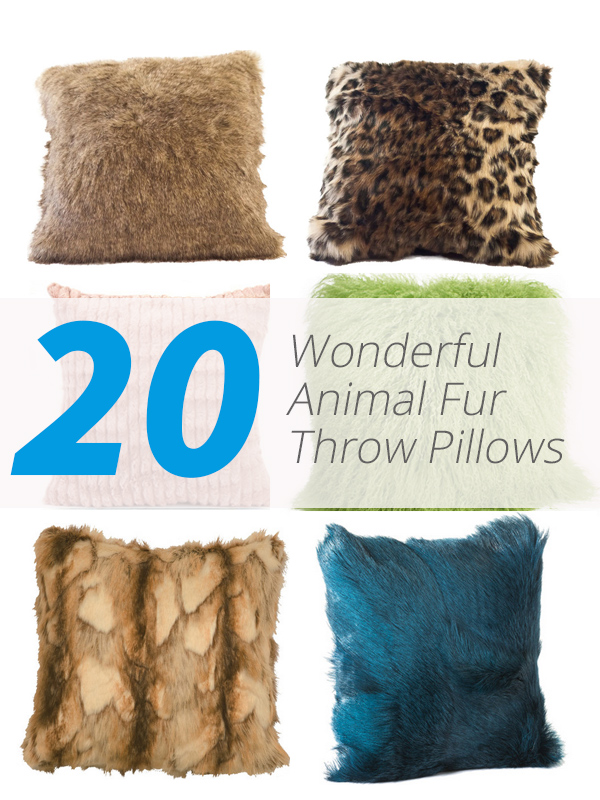 1. Goat Faux Fur Throw Pillow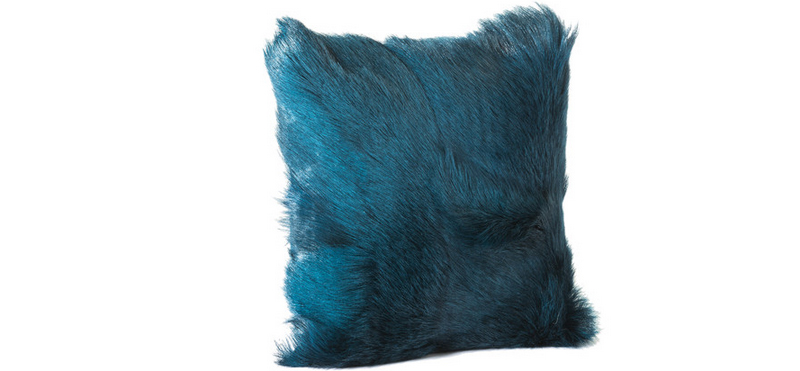 This sure does not look like goat fur or something but more of peacock feathers; but the color is wonderful and really pretty.
2. Luxury Faux Fur Throw Pillow

This white faux fur sure looks really expensive and actually beautiful. I'm sure that this will be something you have to look out for all the time since one stain might damage it.
3. Faux Fur Acrylic Throw Pillow

I'm not sure what type of fur this one is, but it sure is nice and looks really soft too!
4. Nikki Chu Faux Fur Throw Pillow

This furry throw pillow is a classic in black and sure is fancy!
5. Taline Fur Tic Tac Polyester Throw Pillow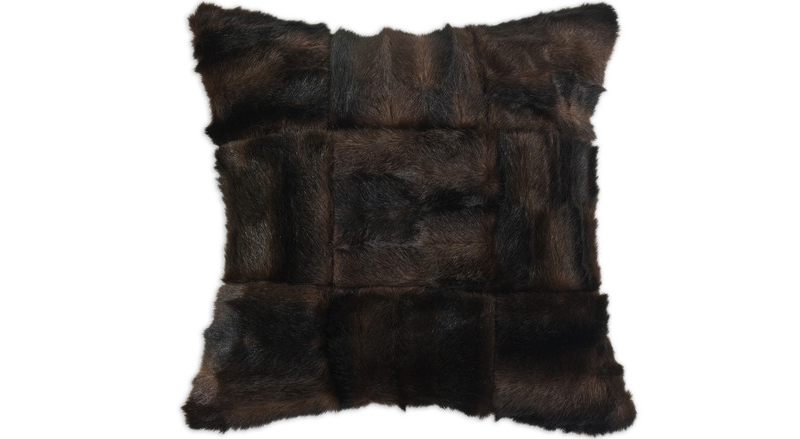 I don't know what tagline is, but I know what tic tac is! The square patches of this pillow sure looks like a tic tac table.
6. Tanner Curly Lamb Oversized Throw Pillow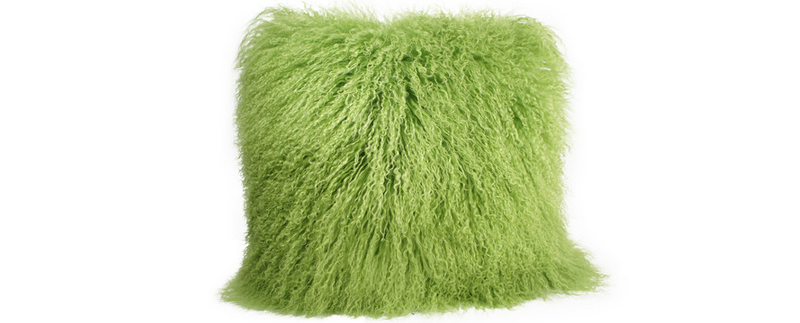 This curly green throw pillow comes in other colors too! Isn't it cute?
7. Faux Fur Two Tone Feather Filled Throw Pillow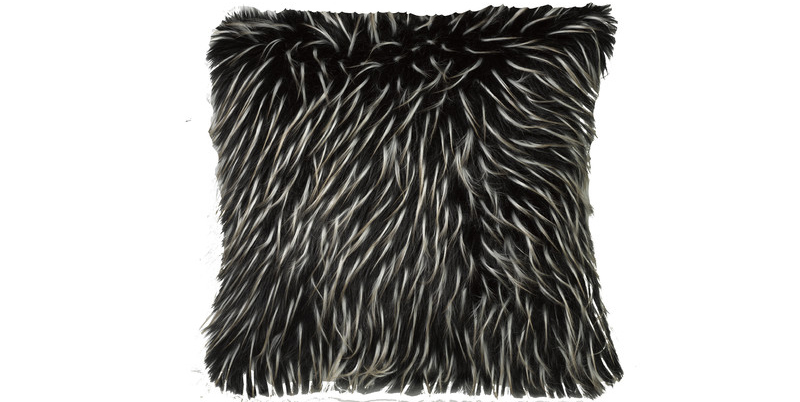 This throw pillow looks like some hair that just got highlights, only fancier!
8. Accent Shag Polyester Throw Pillow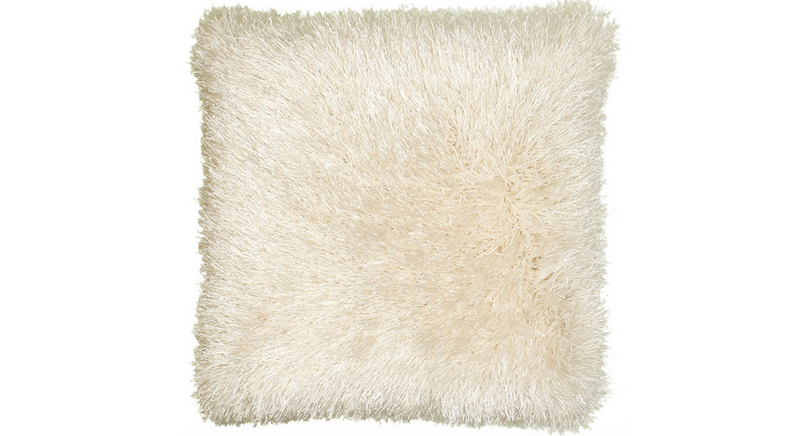 This looks like its matted fiber and all, but I'm betting this one is as soft as the others on this list.
9. Bandera Raccoon Faux Fur Lumbar Pillow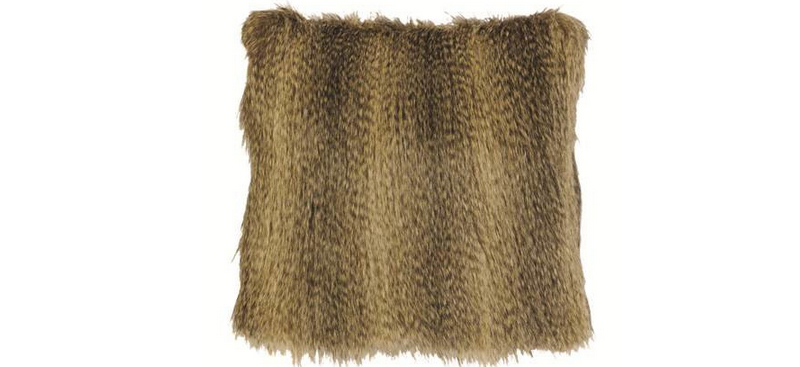 Now, this one looks really like the skin of a raccoon. Interesting!
10. Ocelot Faux Fur Pillow Cover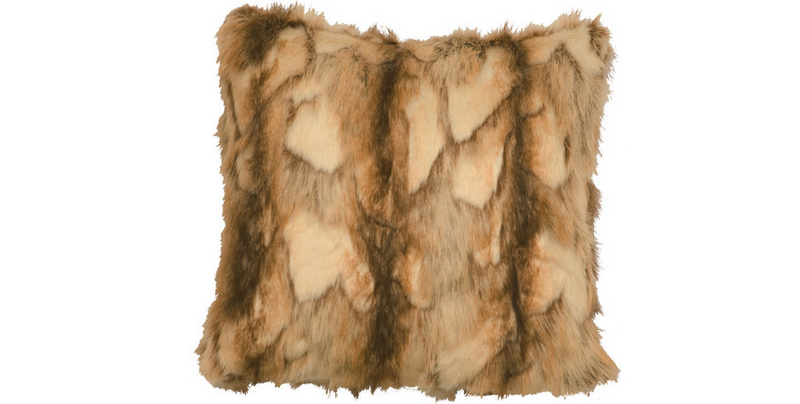 So an ocelot is a wild cat, this is pretty awesome and I'm glad that it's faux fur.
11. Classic Comfort Polyester Throw Pillow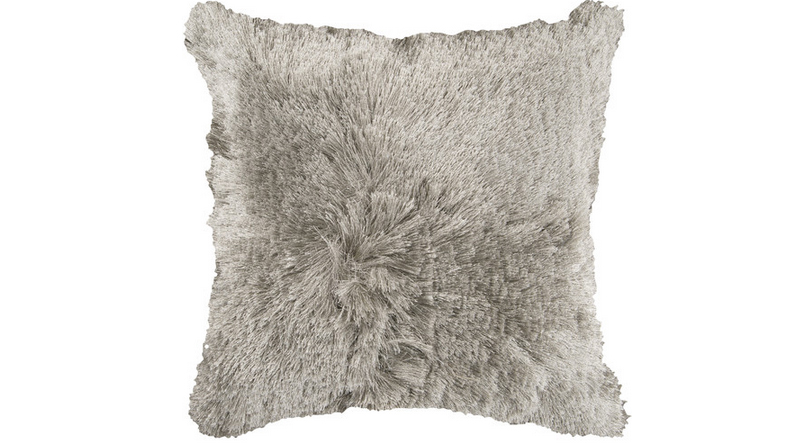 Well, if I have this one, my living room will be happier! Haha!
12. Gemma Faux Fur Polyester Throw Pillow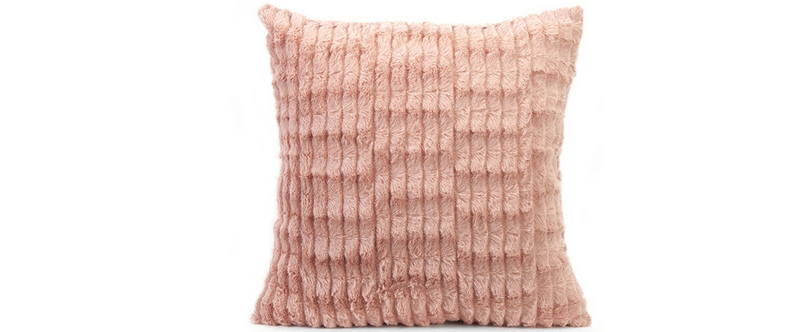 This throw pillow looks really simple but pretty.
13. Polyester Throw Pillow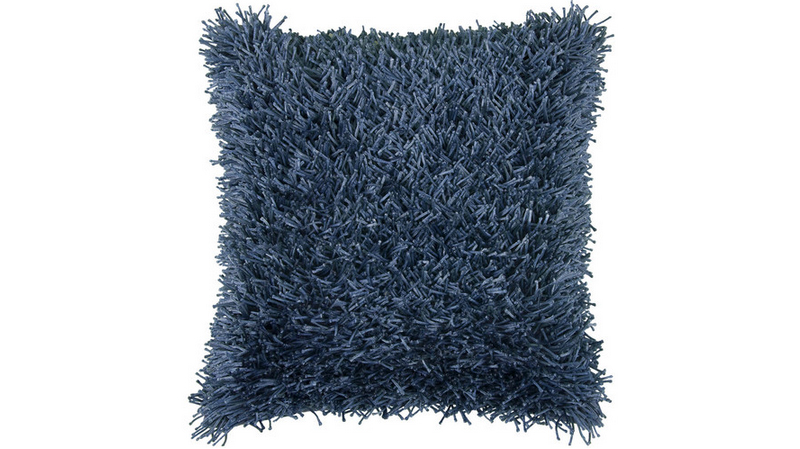 I like the shade of this throw. Pretty, contemporary and blue!
14. Raccoon Tail Faux Fur Pillow Cover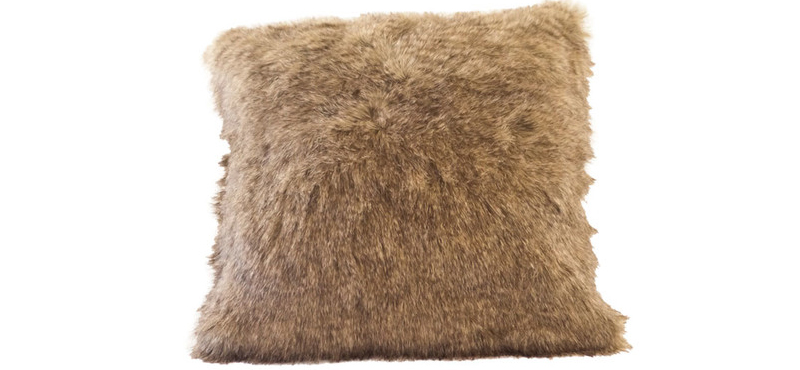 Another raccoon fur; I like the color of this one but the thought of it being that of a raccoon tail is quite sad; good thing this is faux.
15. Auden Fur Simply Soft Throw Pillow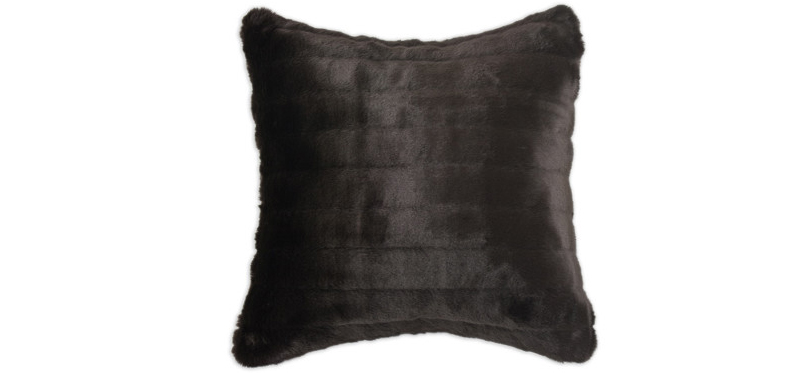 The material used for this throw pillow is actually awesome; according to the designers, it sure has a soft felt feel to it; that should be good.
16. Fancy Mink Faux Fur Throw Pillow

Here is a white version of the throw pillow before this.
17. Snow Lynx Fur Euro Faux Fur Throw Pillow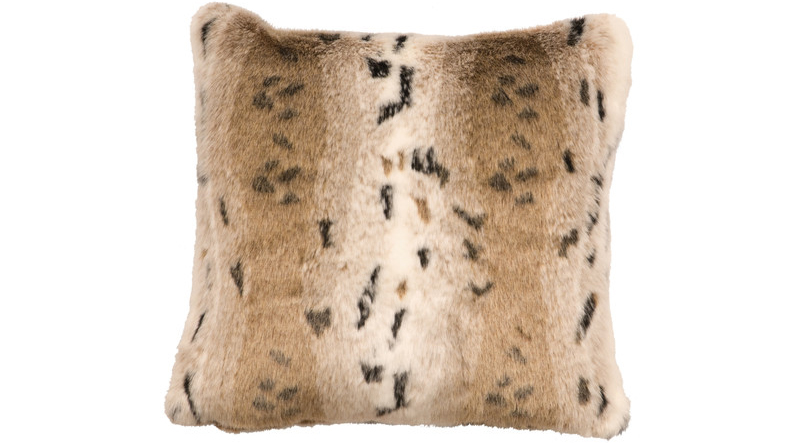 The prints on this one seem neat and very cat-like.
18. Arctic Fox Faux Fur Pillow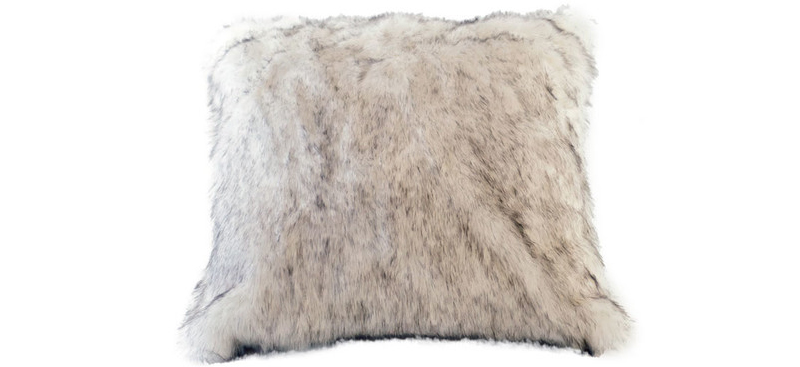 I would like to sing 'what did the fox say?' but why not? This throw pillow is cute and cuddly.
19. Brandy Fox Fur Euro Faux Fur Throw Pillow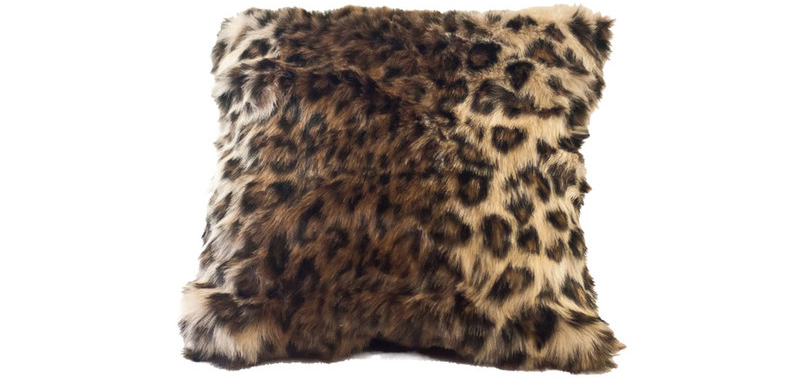 What does the fox say?
20. Chinchilla Faux Fur Pillow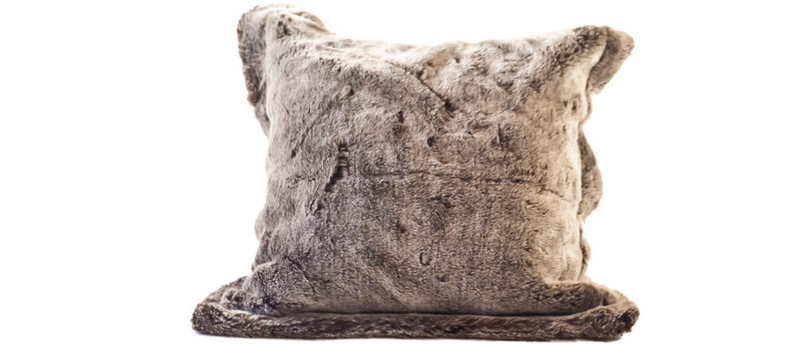 This is one lovely grey fur, faux fur.
Faux fur or the real deal, these pillows are really adorable and really comfortable looking. Most of these are of course accent pillows and they're really pretty, people wouldn't want it dirty, right? Haha. If you want to check out more pillow designs, you can see adorable and geeky ones that one of my colleagues made for you guys! More to come in Home Design Lover!