20 Formal and Conservative Gray Condo Bedrooms
Whenever I think of condo bedrooms, what comes to my mind are sleek modern sleeping areas with minimalist designs. These would be comfortable and relaxing and has that conservative look. We would all look into a condo bedroom as formal too and of course, neat. Today, we are going to show you some condo bedrooms that used gray color scheme.
Gray is a cool, neutral, and balanced color that is associated with being emotionless or even moody color. But it does look formal, conservative, and sophisticated. Using gray for the interior is a practical way to make the bedroom look timeless. So, here are the gray condo bedrooms I have collated for you.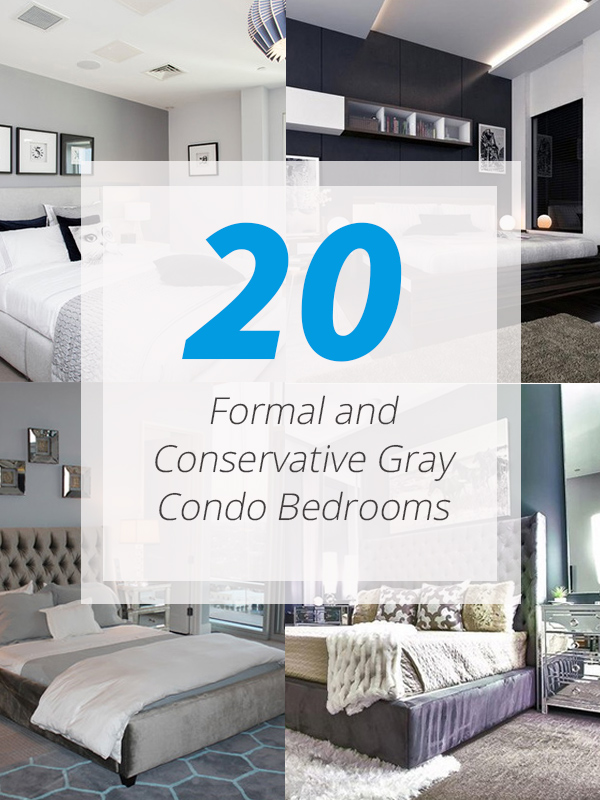 1. Miami Luxury Condo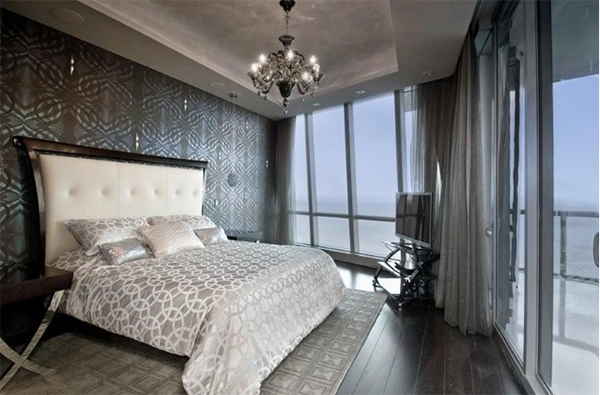 The bed fabrics look very luxurious as well as the entire design of this bedroom.
2. DC Grey Condo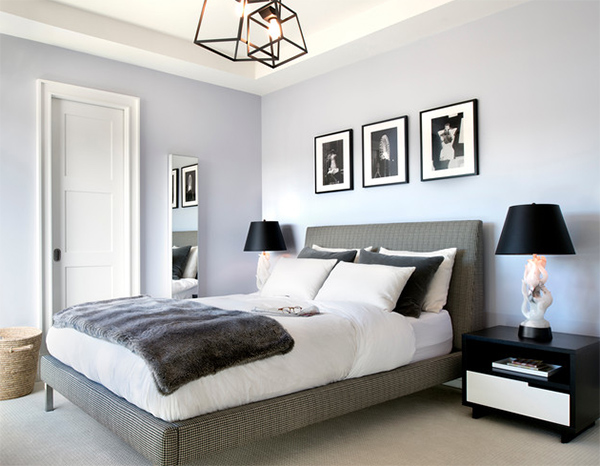 Gray, black and white is a good color scheme especially for a modern bedroom.
3. Sherman Oaks Condo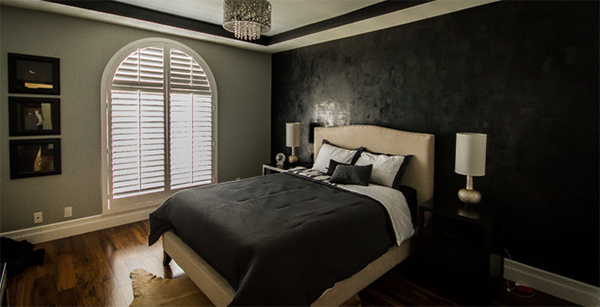 Modern lamps, gray interior and black and white beddings fill this contemporary space.
4. Modern Enterier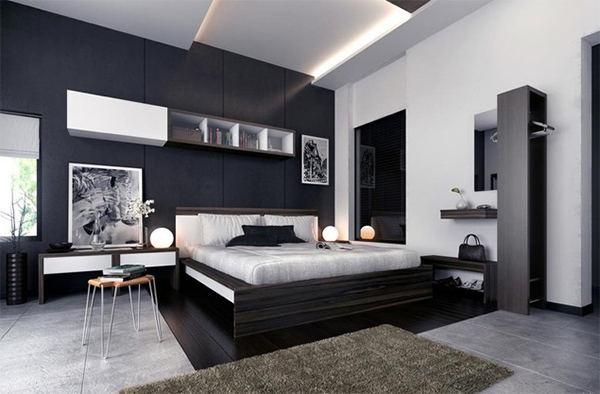 I love the neat and sleek appeal of this modern bedroom with different shades of gray.
5. Upper Kirby Highrise Condo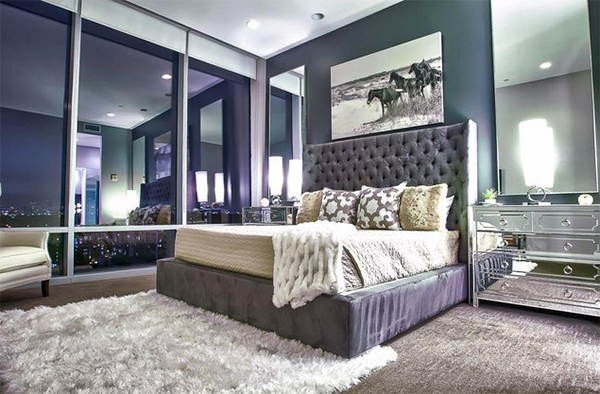 Want a bedroom as sophisticated as this? It used a mix of textures as well as a lovely combination of purple and gray.
6. MN Bedroom Design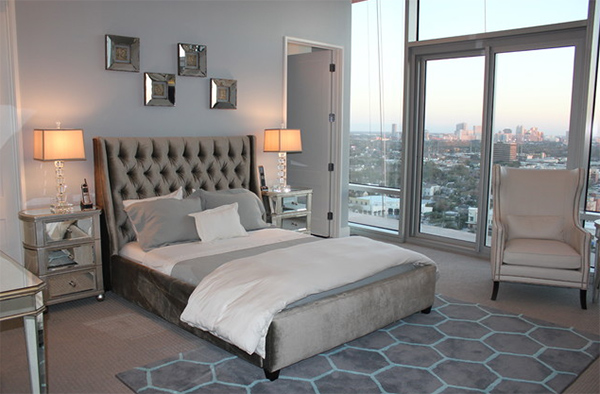 Aside from the glass walls, that headboard and mirrored wall decors and furniture are gorgeous.
7. Miami Luxury Condo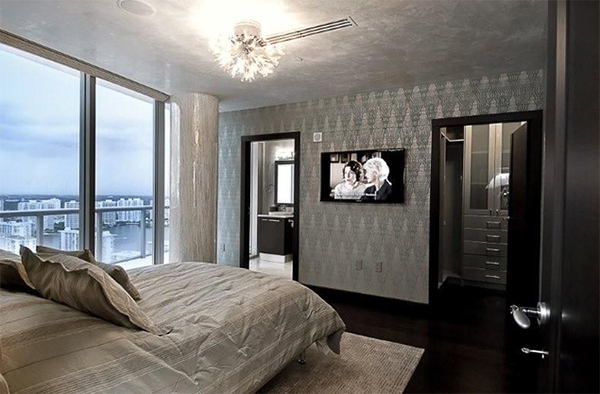 The wall has a striking design and that column is an added decorative element.
8. DC Grey Condo – Master Bedroom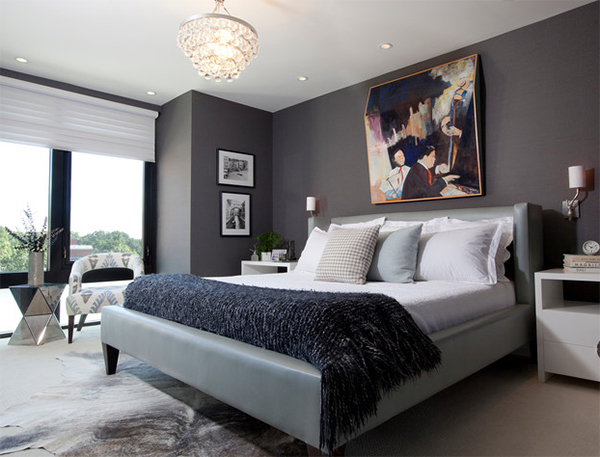 The walls of this bedroom are covered in a textured Maharahm wallpaper.
9. Michelle's Master Bedroom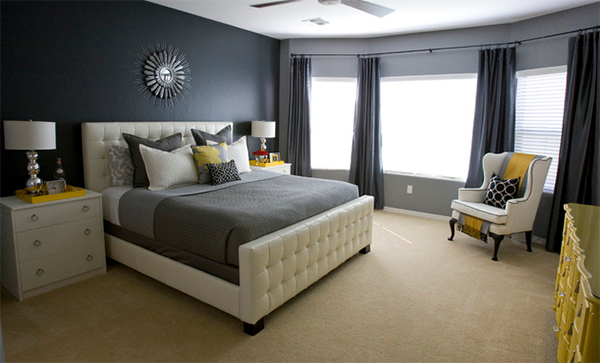 Love this gray bedroom with pops of yellow!
10. Condo Interior Renovation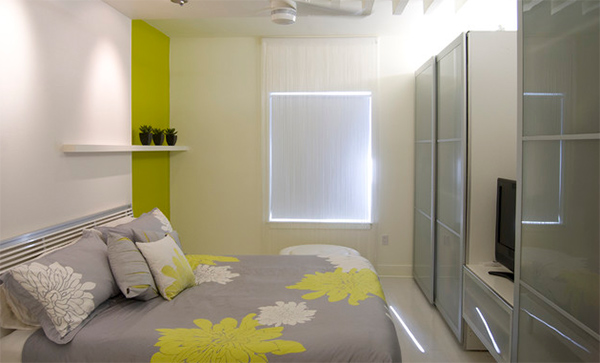 Aside from the color combo, what I like here is the lighting!
11. Bedroom with Reclaimed Flooring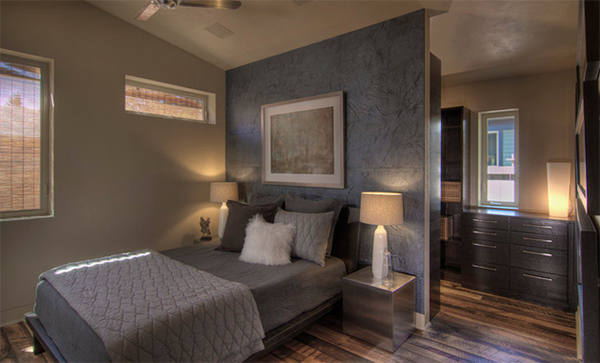 Flooring of this bedroom is made from a mosaic of Northeastern hardwoods.
12. Contemporary Grey Bedroom Idea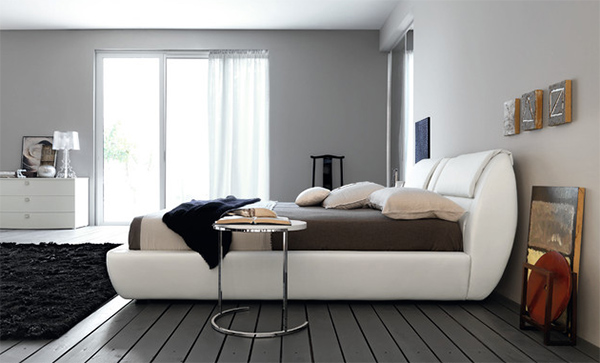 A white bed would look awesome in a gray bedroom like this one.
13. A Mid-Century Modern Inspired Condo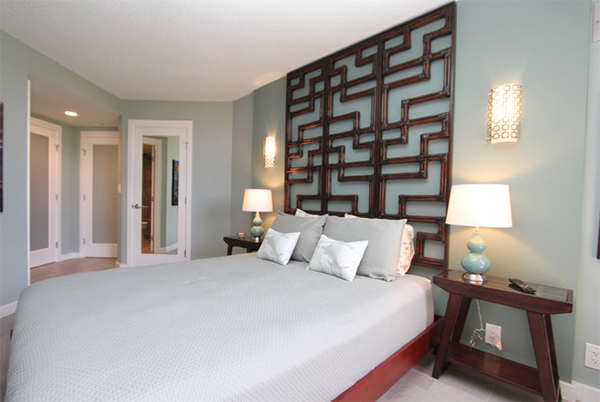 This bedroom features new Jonathan Adler wall sconces and a Chinese screen installed as a headboard.
14. Masculine Condo Residence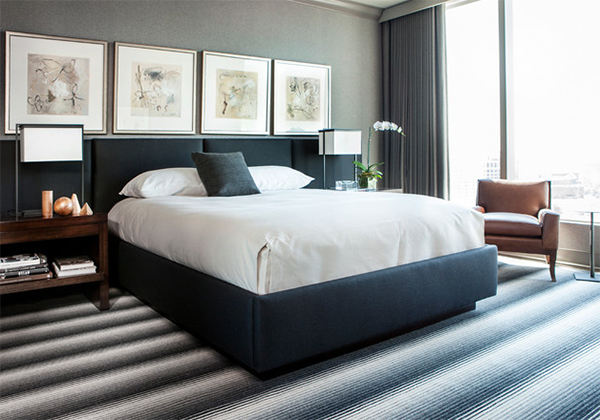 A masculine bedroom that used gray and blue color combination.
15. Modern Glam Luxury Condo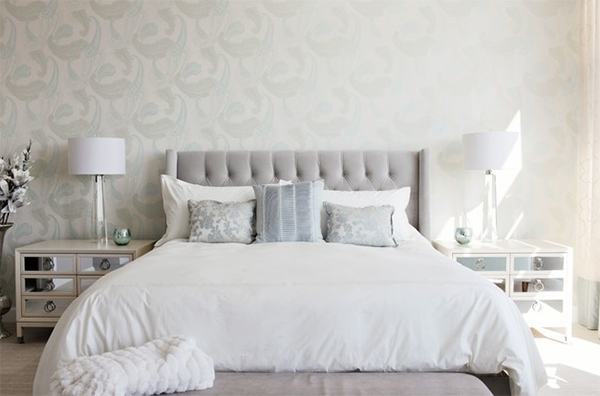 Isn't this a stunner? I like the textures in this bedroom as well as the wallpaper too.
16. Clapham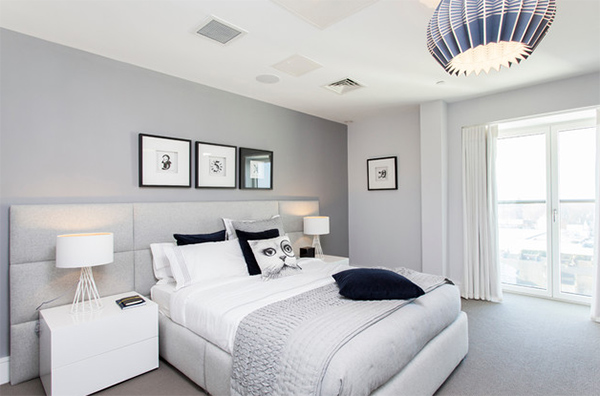 That whimsical cat throw pillow is a cute addition to this contemporary bedroom.
17. Zen Villa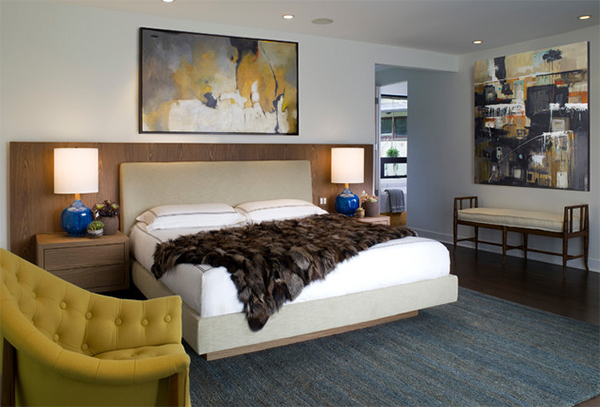 Gray carpet and light gray walls and ceiling didn't look boring at all with the furnishings in this bedroom.
18. Chelsea Loft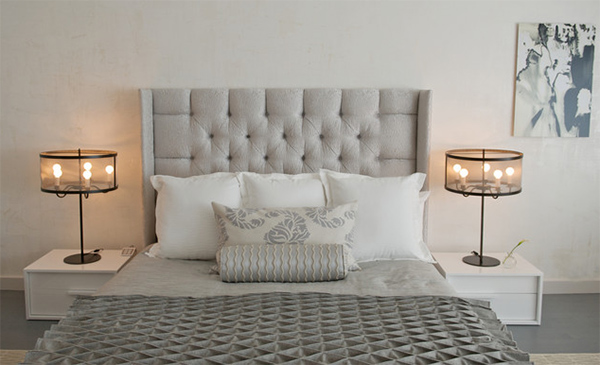 That is a lovely gray coverlet they have here!
19. Contemporary Grey Condo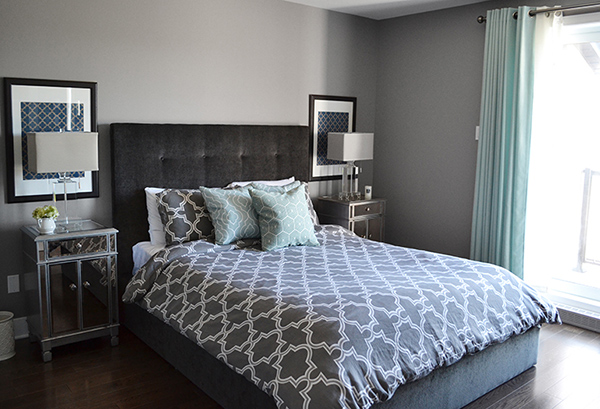 A contemporary hotel-style master bedroom is what the couple wanted for their condo.
20. Manor House Stables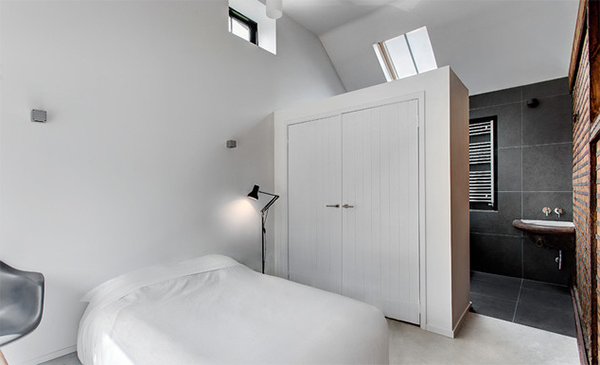 Light gray walls and dark gray bathroom just beside the bedroom is a lovely contrast.
So, if you are into gray and you are living in a condo, these ideas will surely help you to design your own bedroom. Or you can always ask someone to do the decorating and designing for you. It would be a bit challenging especially if it is studio type. Other colors would also look great in a condo bedroom. We will show that to you next time!