22 Stunning and Neat White Condo Bedrooms
White is a common color for a bedroom even for condominiums.
Every unit in a condominium comes in different sizes. There are some that are totally spacious while there are others that are just small. But whatever is their size, homeowners don't have to worry because designers always find a way to make things better. And if your space is just small, you have to take note of some things to see to it that it will appear visually spacious and that it will function well. One thing that you can do to your space is to use white colors in it.
So this is what we are going to show you today- white condo bedrooms. This is actually a common color when it comes to spaces especially if the area is small. But can also be used in large spaces and make them appear even larger. What is good in using white is that it works well in whatever space and you can also bring a subtle pop of color into it whenever you want to. So today, we have collated white bedrooms in the condominium which can also give you ideas on what you could do with your own bedroom in the condo.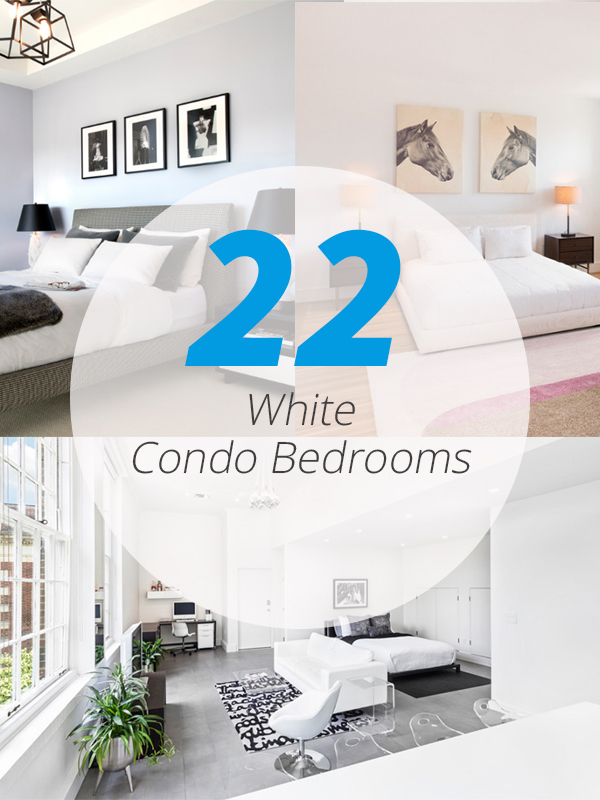 1. Contemporary Bedroom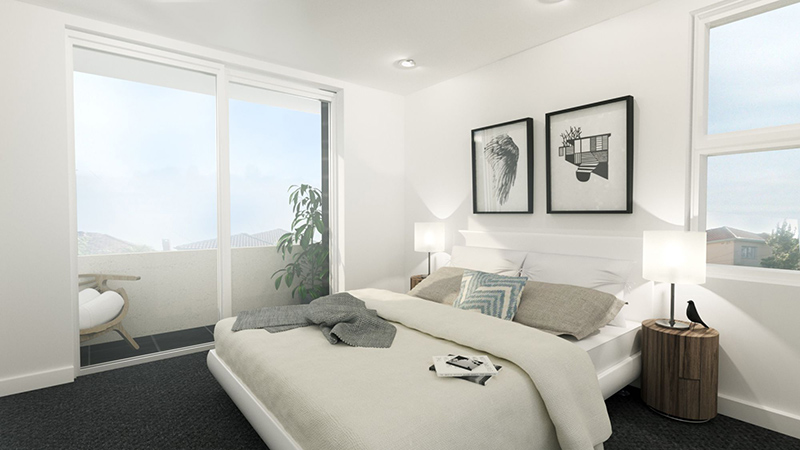 It is a good idea to add a dark gray carpet in this bedroom that made the area appear more beautiful. You can also see here some wall decors in black and white too.
2. Regalia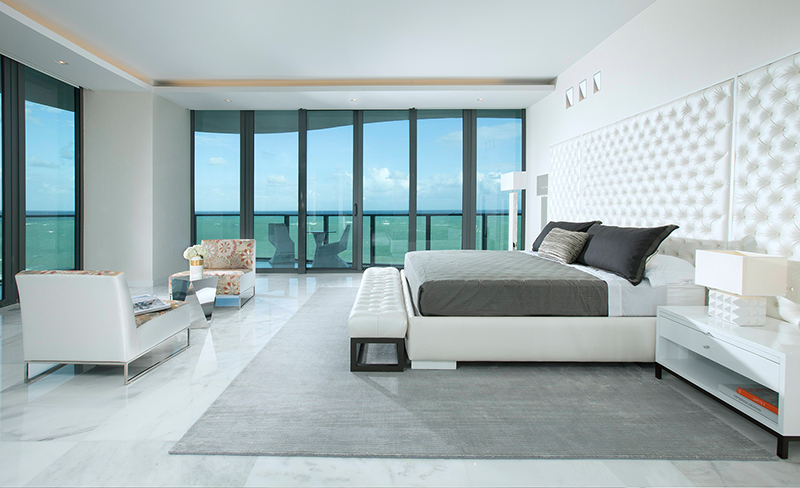 A luxurious condo bedroom with tufted white wall on the side of the bed. It has minimal furniture in it with a simple yet sophisticated lounge area.
3. Condo in White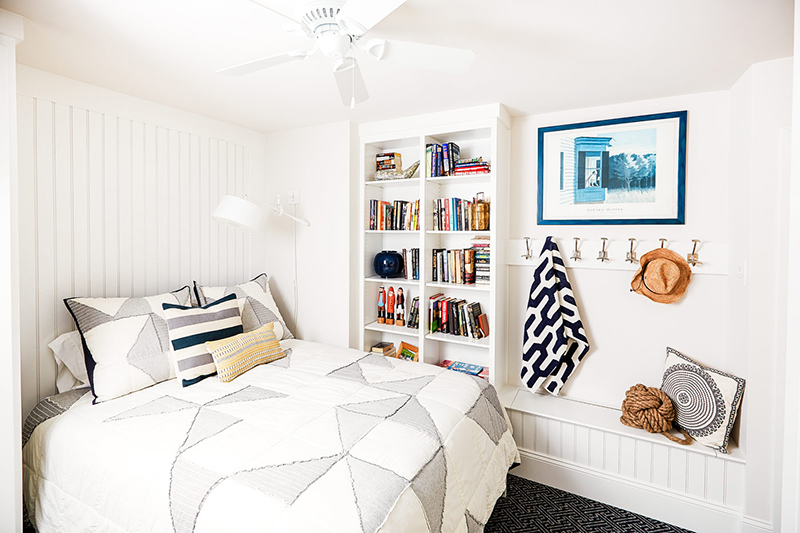 This is such a cute bedroom! I like its bedding set as well as that built-in bench under wall hooks and beside a tall wall shelf.
4. White Contemporary Bedroom With Gray Wall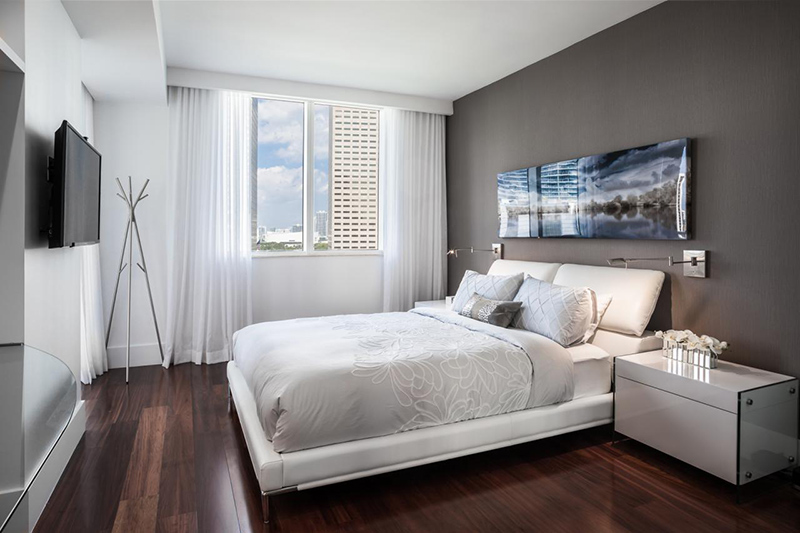 A gray accent wall is added in this white bedroom with dark wooden flooring. There is also a window here that allows the owners to get a good view of the city outdoors.
5. Park Place Condo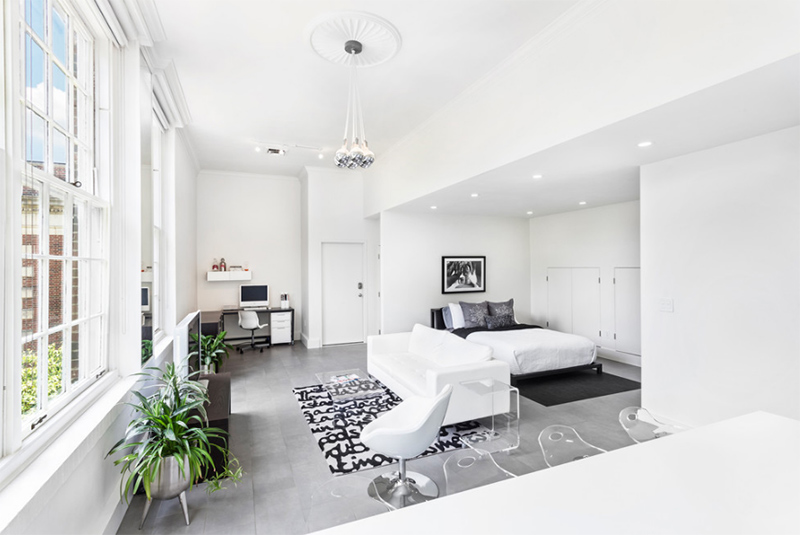 This area has white colors everywhere but you can also see that there are some black accents in it. What I like most here is the area rug with cursive writings on it as well as the addition of plants in near the television.
6. Miami Luxury Waterfront Condo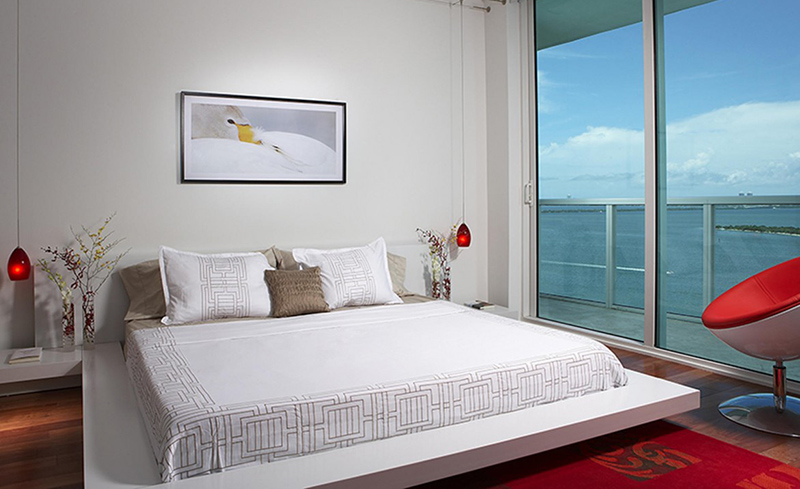 It would be nice to take a rest in a space like this where you can see the beauty of the ocean. In here, it has some pops of red in it which is done in a subtle manner.
7. DC Condo – Guest Bedroom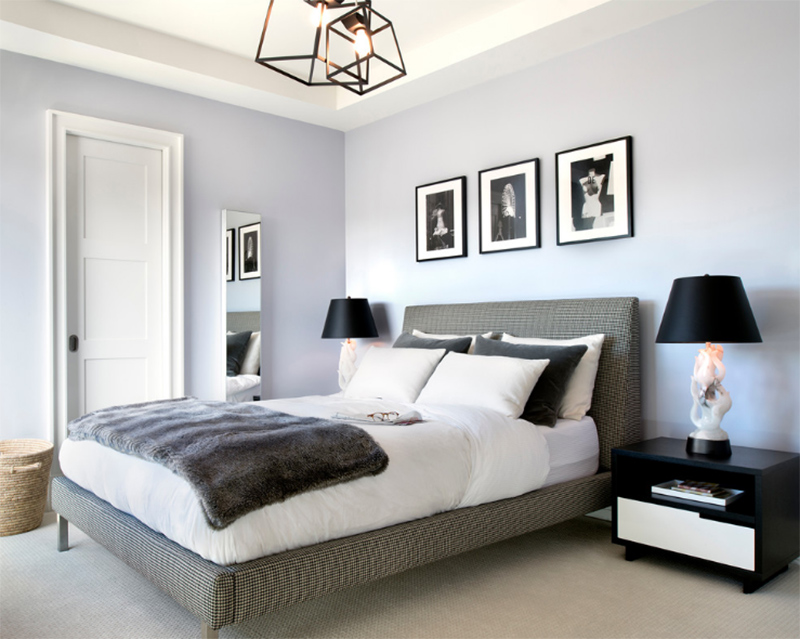 A simple white condo bedroom with black accents on it from the wall decor to the bed.
8. Minimal Bedroom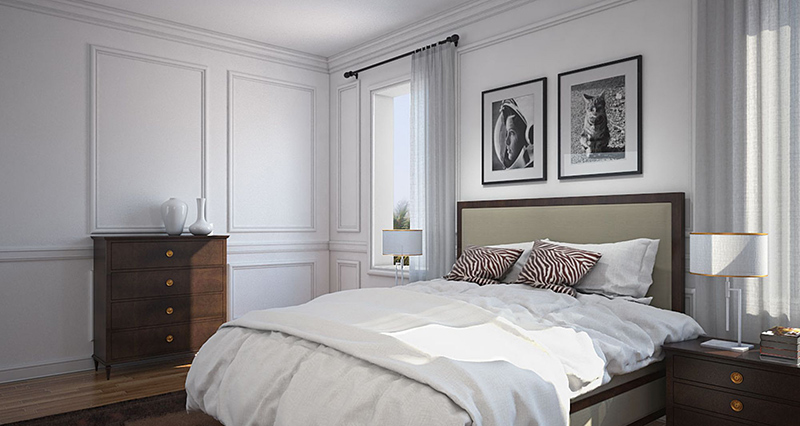 Black and white decors were added in this white bedroom where you can also see a wooden chest with white vases on it. On both sides are wooden side tables with a white table lamp.
9. Bedroom Design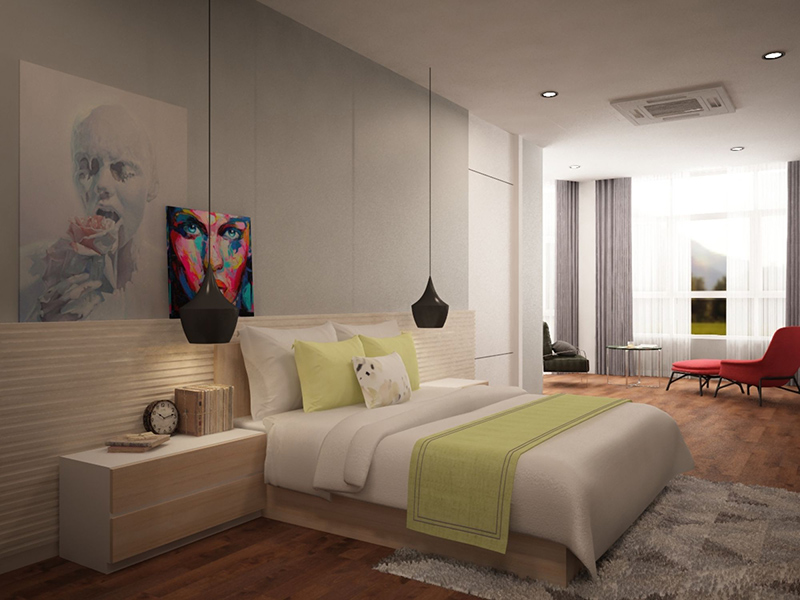 You can see pops of colors in this bedroom but of course, its whiteness still prevails. It also used wood as well.
10. Flatiron Condo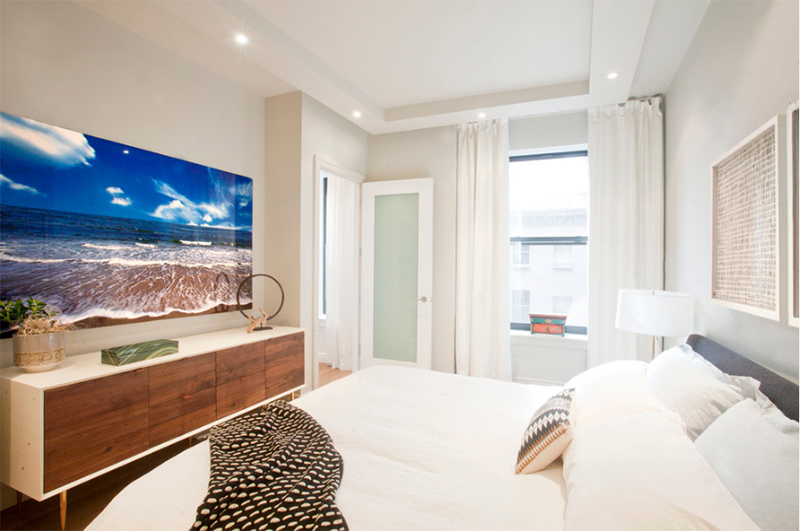 For sure you will agree with me that the wall decor has brought a refreshing and cool feel in this white bedroom. Just imagine how the space looks like without it!
11. Del Mar Condo Renovation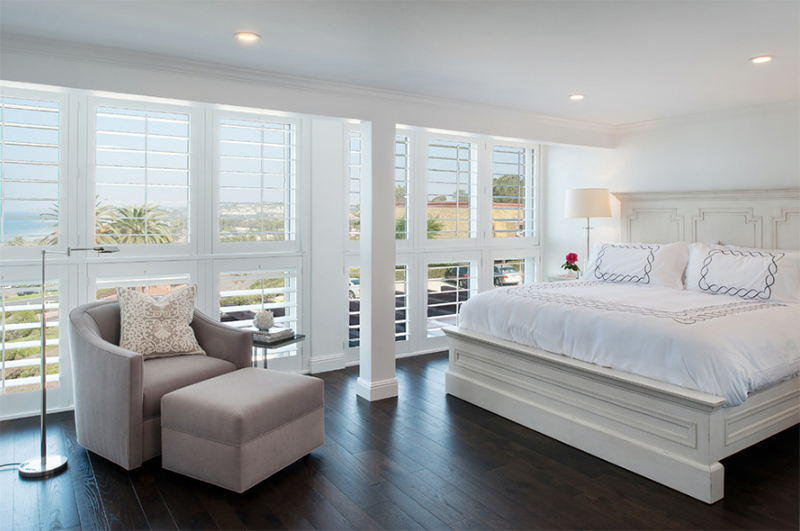 A bedroom with windows on one side is filled with natural light and appears even brighter because of its white colors. For sure, you will notice the subtle classic touch in here.
12. Bedroom NYC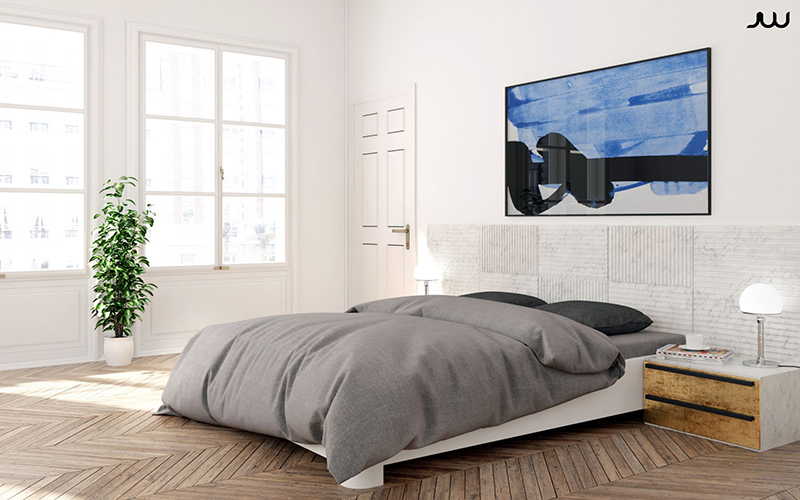 The combination of white walls and wooden flooring looks really nice in this bedroom. The low platform bed also added to the area's minimalism.
13. Manhattan Pre-War Condo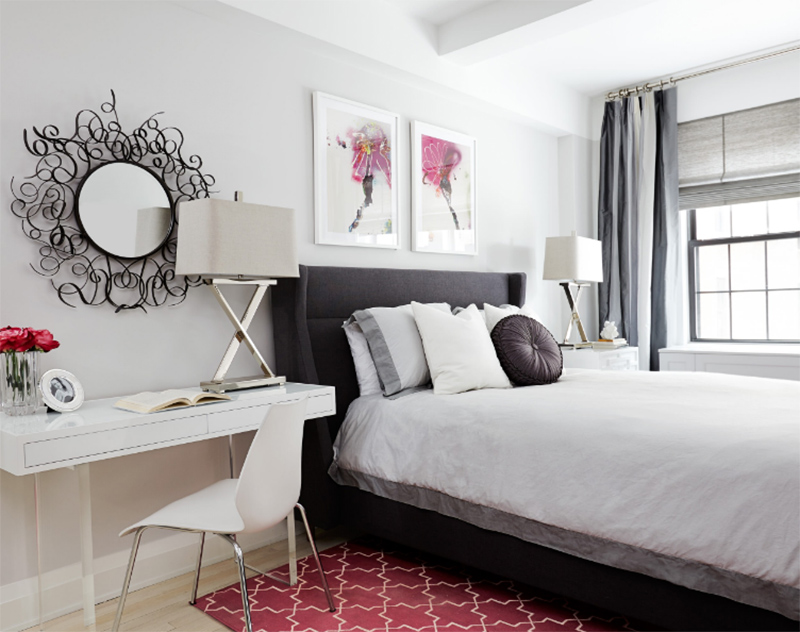 What I love here is the pair of abstract wall painting and that round mirror with an intricate design.
14. Bedroom in Los Andes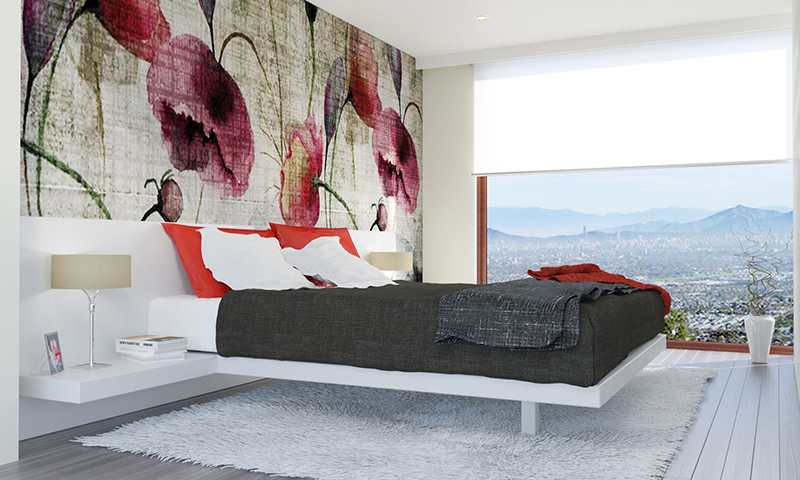 Although the walls here are white, it looked even better with flowers on the wall and a bed that is extended from the white wall.
15. NY Condo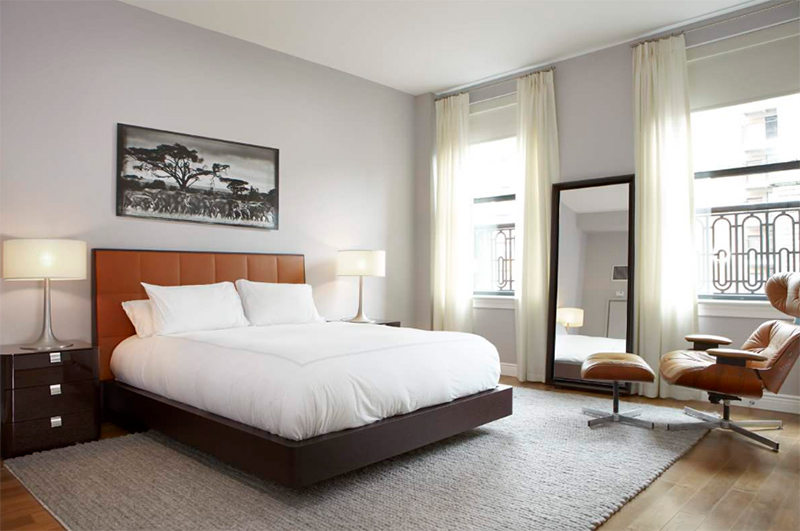 A leather headboard is used in this bedroom that matches well with the white covers, curtains and walls. And a leather chair is also added to compliment with the headboard.
16. The Standard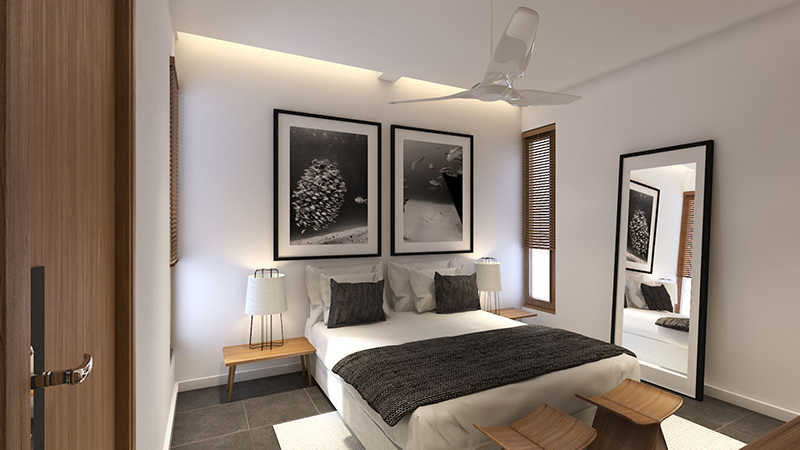 I like the combination of white, wood and black in this bedroom. It does have a subtle Asian feel in it but it has more contemporary vibe.
17. Easy Bedroom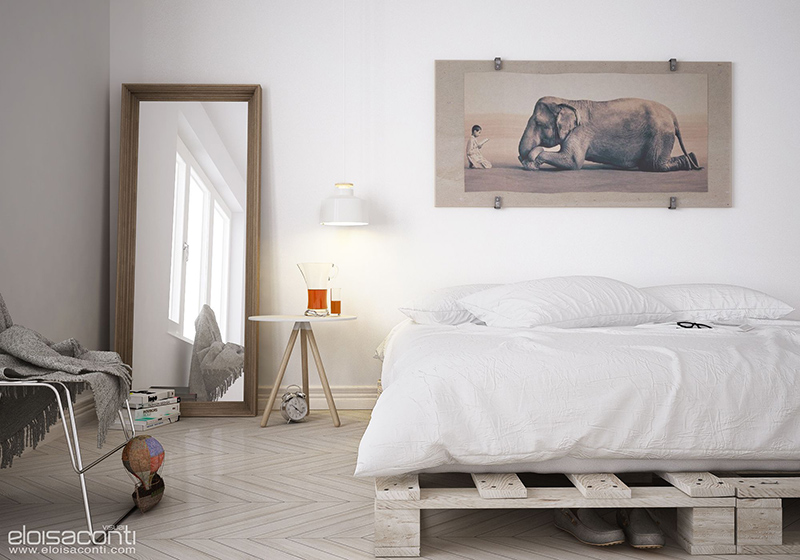 The pallet bed used here is one interesting item in the bedroom. But it does look beautiful all in all with its mix of furniture and decors.
18. Gold Coast Condo
The bedroom is filled with natural light from the bay window where a desk is added so that one can see the city's view while working.
19. Modern Condo, West Hollywood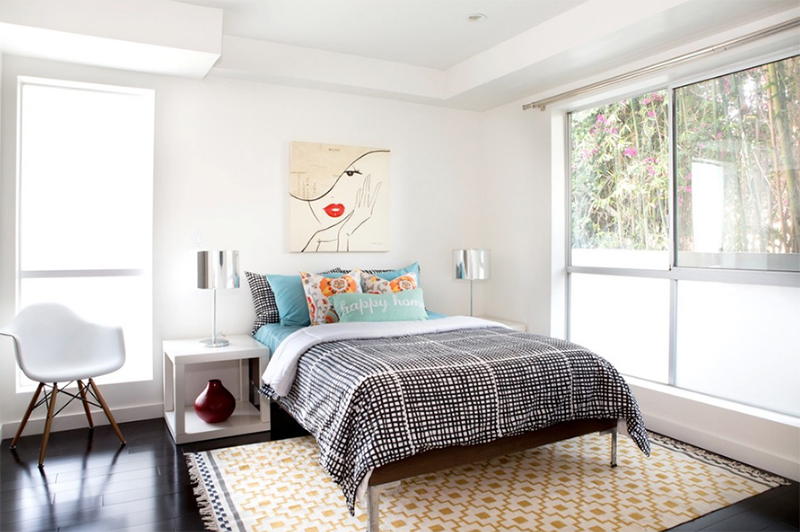 This sure is a bright bedroom with many patterns and prints in it. But because of the white walls, it didn't look crowded.
20. 1 Hanson Street Luxury Condo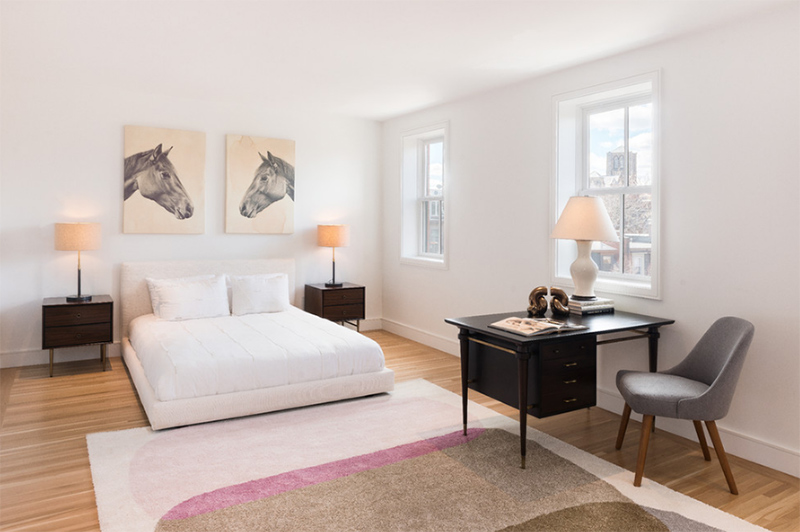 For sure what immediately draw your attention are the horse wall decors facing each other and mounted above the bed. It looks great, right? And I also like it that the owner added a beautiful office table where he can work on.
21. Work Personal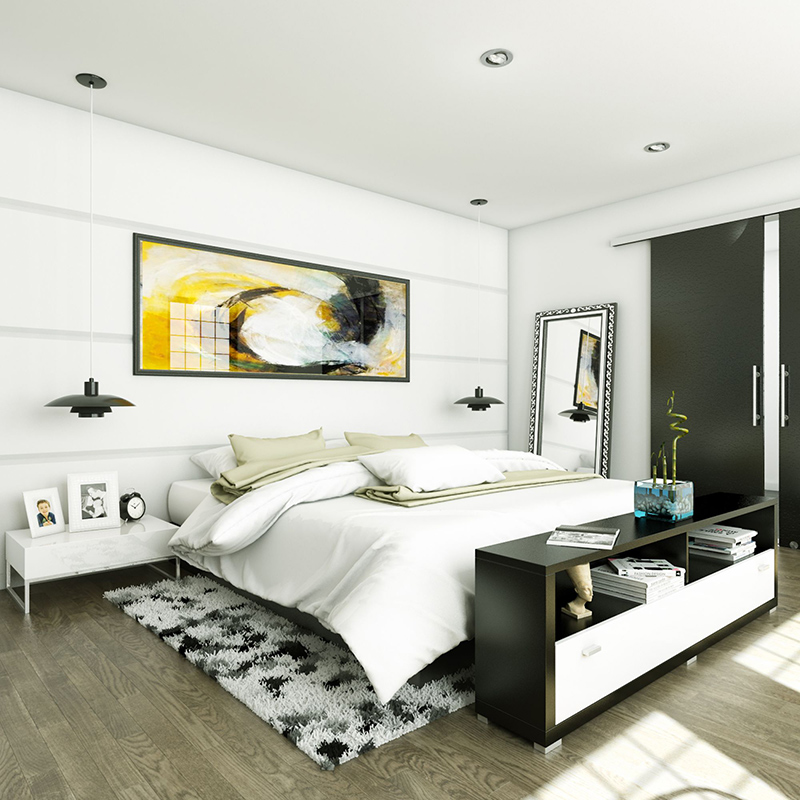 Aside from the black accent wall, you can also see that there are different artistic elements in the bedroom like the area rug and the wall painting.
22. Miami Beach, Florida Condo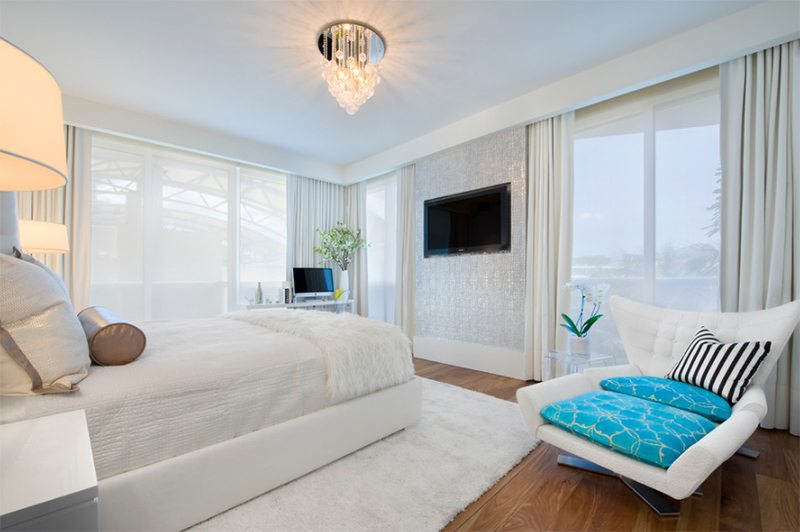 What I noticed here are the various textures in the space which made it look more interesting and I like it that it was done this way. Also, it is a good idea to add a colored throw pillow for some pops of color.
Neat, right? Of course, they all look neat because of its usage of white. You can also notice that each bedroom has a subtle accent color from gray to other fun colors. It just depends on what you want but if you want the color white to prevail, you can just add a little color. So, did you like this list of condo bedrooms we did today? I hope you loved it and feel free to share this with your friends too especially if you know someone who is trying to update his or her condo bedroom.