15 Funky Retro Bedroom Designs
You don't have to live in 50's, 60's or 70's to enjoy a retro inspired bedroom accents. A retro design is all about the recreation of a funky look from a previous time period. The retro style started from 1950 to 1980 and each year has its own interesting trend. This design is very unique, timeless and fun! 1950 introduces sleek furniture matched with boldly patterned wallpapers. 1960 impress us with its psychedelic patterns and splashes of bright colors. During 1970's oranges and earthy browns were the trend and more sleek quality furniture were made popular but it was more chunky and bulky. As for the 1980's, modern design is now prominent. From metallic accents to striking angles and curves and teal and mauve dominated.
Retro style is fun to create and well, nostalgia in many ways. It is stylish and daring and we know that you guys love being in style. So let us inspire you with 15 retro bedroom designs to give you ideas for you to come up with your own retro design.
Dramatic Contemporary Bedroom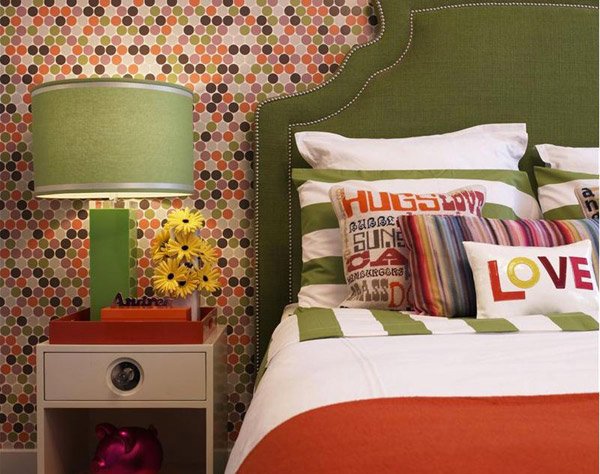 Feel the 70's earthy colors in this muted-color bedroom design!
70's Bedroom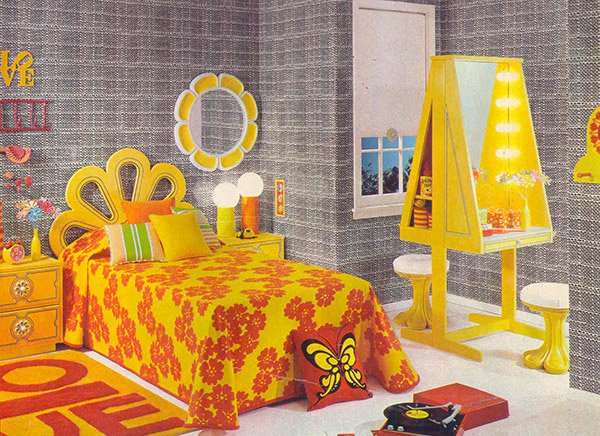 If you want to have the retro feel splashed with orange and yellow in your interiors then we suggest you go for the above bedroom design.
Retro Wallpaper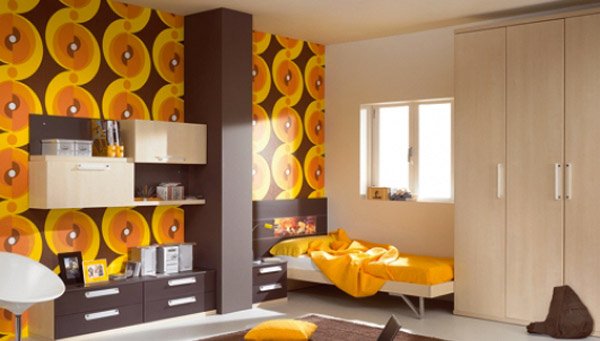 Modern design meets retro style and the result is stunning!
Retro Bedroom Set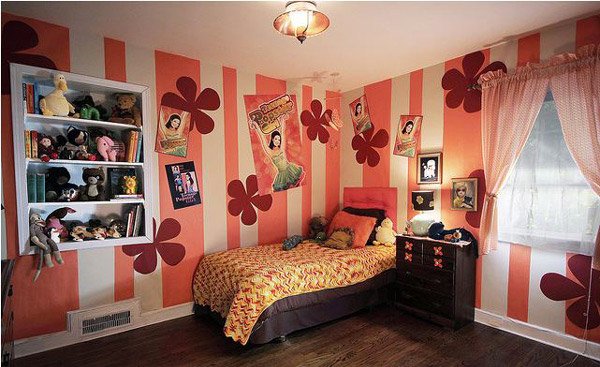 So girly and playful! The colors and the bold floral-stripe pattern used are just perfect.
Flower Pop Quilt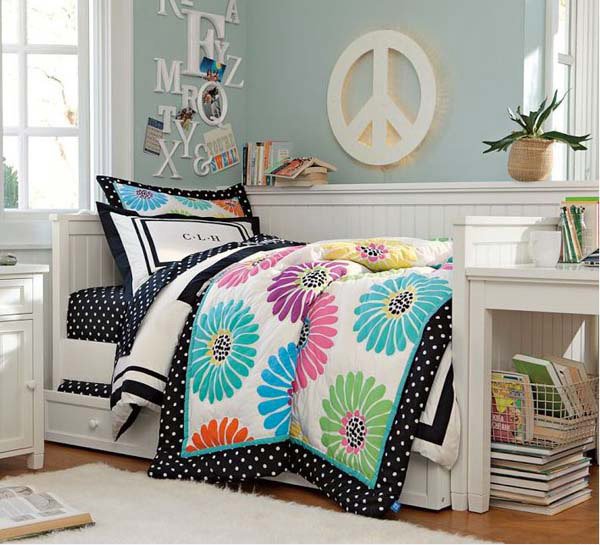 A country bedroom design with a retro flair!
Vibrant Girl's Bedroom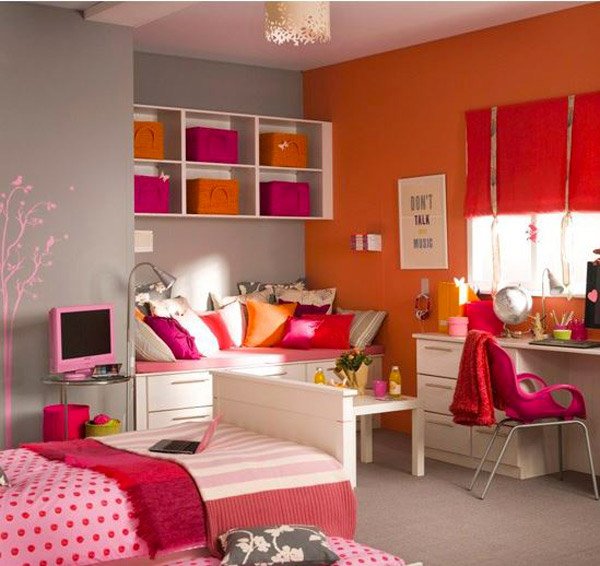 A fun way to add colors to your retro bedroom is simply using colorful bedroom accessories and decor to match your theme.
Crinkle Puff Quilt and Sham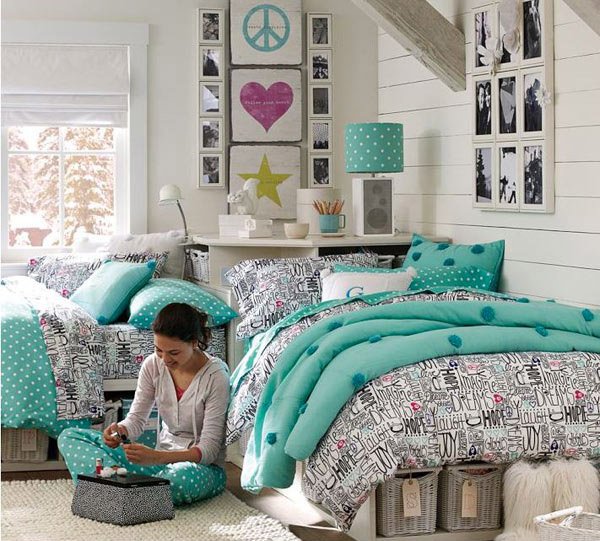 The pops of teal make this retro-shabby chic bedroom lovelier even more.
Carnival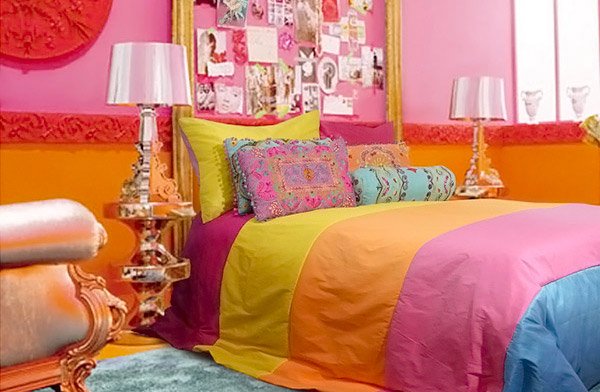 Join the fun in this colorful, retro bedroom design and go psychedelic!
70's Bedrooms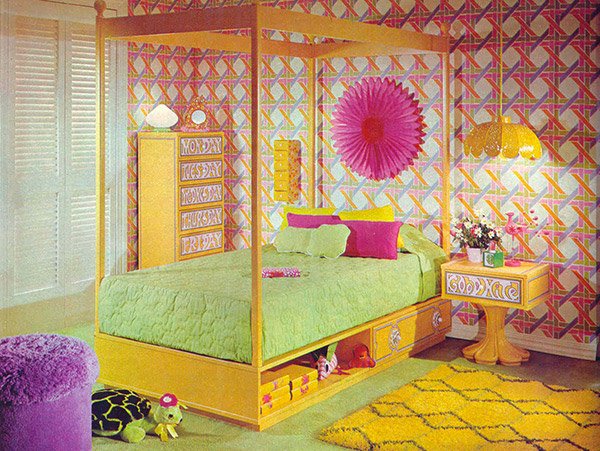 We just love how the patterns on the walls and floors come into play and all the furniture and decors complement each other.
LA 70s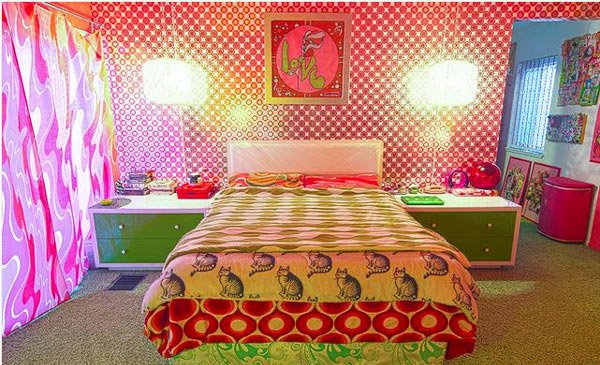 Let this bedroom design take you to the groove of 70s!
The LOVE Wall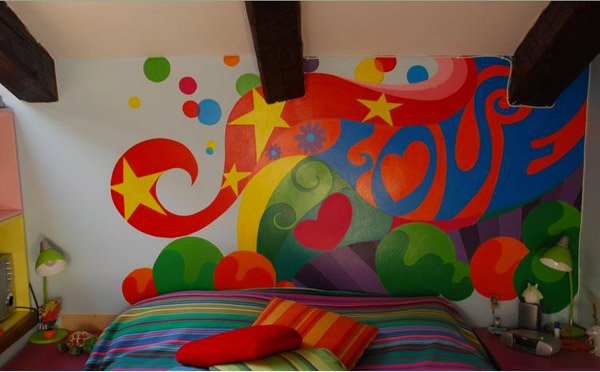 Fall in love with this wall painting inspired by the commercial arts of Sixties.
Teen Rooms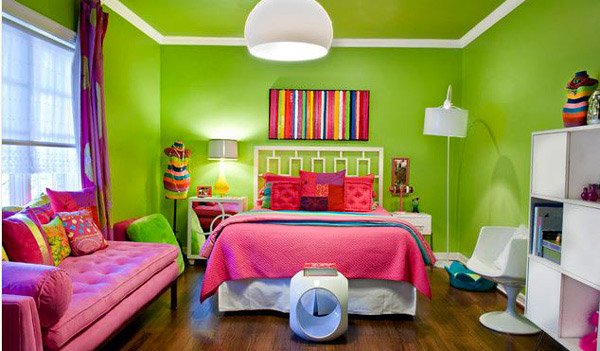 The combination of intense warm and cool colors makes this retro bedroom youthful and full of fun.
Residential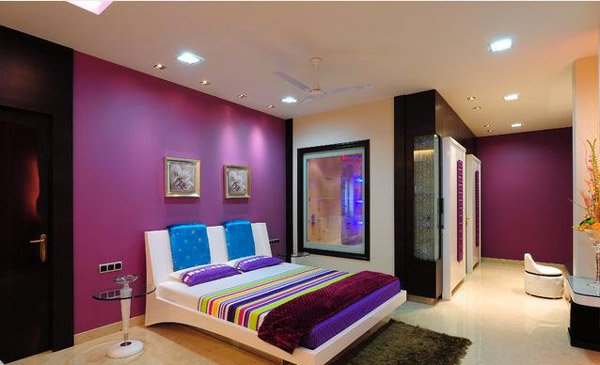 Notice how this vivid purple shade works with other pops of bright colors in this bedroom design, it is gorgeous!
Retro Decor
This bedroom design is accentuated by the Campbell Soup's renderings creating a pop appeal.
Go Wild Zebra Print Wall Decals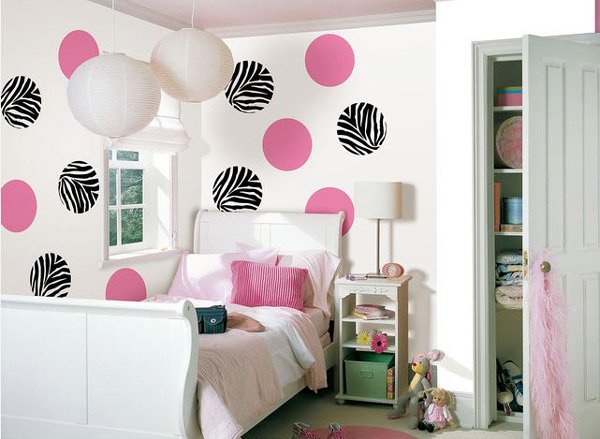 A sassy and glamorous bedroom design perfect for a teen!
And there you have it, our collection of funky, colorful retro bedroom design! We are certain that you fell in love with the bold patterns, crazy combination of colors and unique decors. The general idea of the retro design is to look bright, kitschy and mod. To help you get retro accents, such as a disco ball, colorful beads, polka dots beddings or a groovy rug there are a lot of online and local stores you could visit.