20 Invigorating Mickey and Minnie Bedding Sets
It is natural for us to like a certain character because we find them cute, inspiring or humorous. We know that we already learned to love those cartoon characters we see on TV or those from the books when we were still kids. The same is true of the younger generation and we won't wonder why they would always be eyeing for anything with that particular character printed on it. Just like Mickey and Minnie Mouse who had been very famous for a very very long time. And I know we have all loved these two along with other Disney characters too.
So, today we will show you something totally Disney. I have collated some bedding set of Mickey and Minnie. I'm pretty sure your kids will be excited to have one because when my daughter saw this list, she told me that she wanted to sleep on a Mickey Mouse bed. Guess who has some bedding shopping to make!Lol. Now take a look at these overly cute beddings in different colors and styles. I'm sure that if you are a fan of Mickey and Minnie, you will love this list!
1. Red Mickey Mouse Velvet Kids Bedding Sets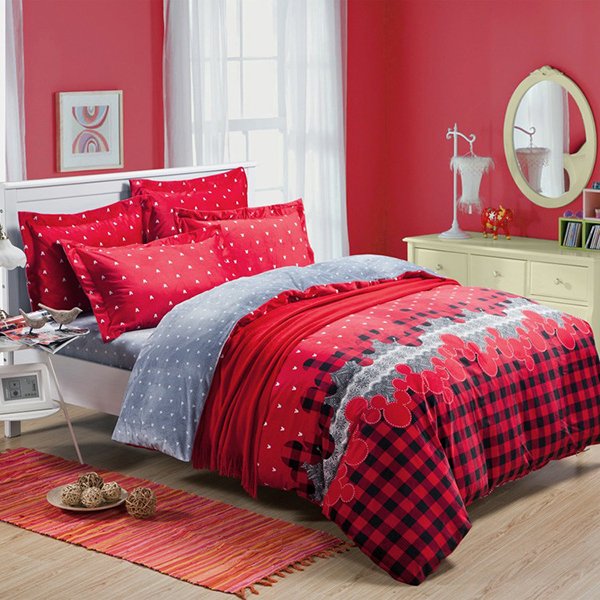 Plaid patterns and hearts were combined for this black, gray and red bedding set featuring the shape of Mickey's head.
2. Mickey Mouse 'Love' Reversible Bed-in-a-Bag With Sheet Set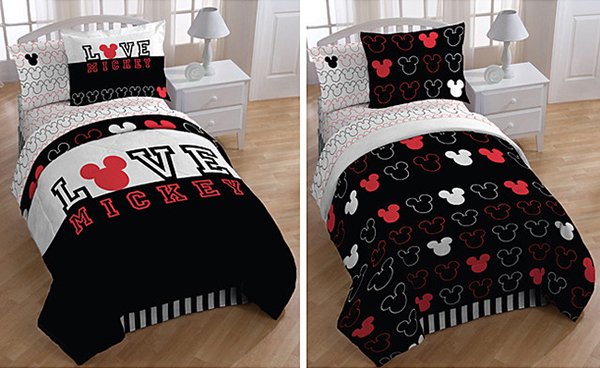 This one is a cutie especially that it is reversible and has that modern design.
3. Disney Mickey Mouse Play Unisex Double Duvet Quilt Cover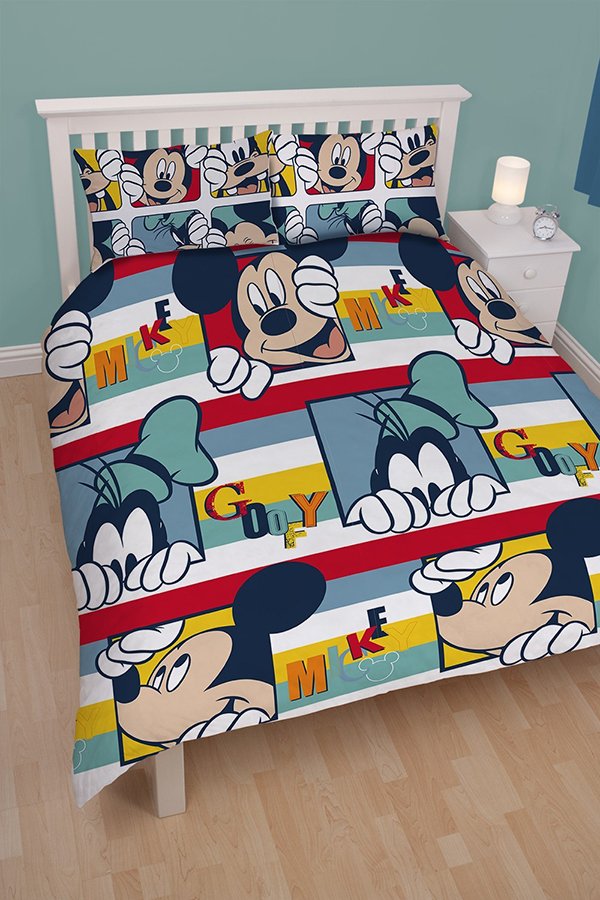 Mickey and Goofy are playing around on this duvet set that fits for your little boys.
4. Angels MLB Mickey Mouse 3-piece Bed in a Bag Set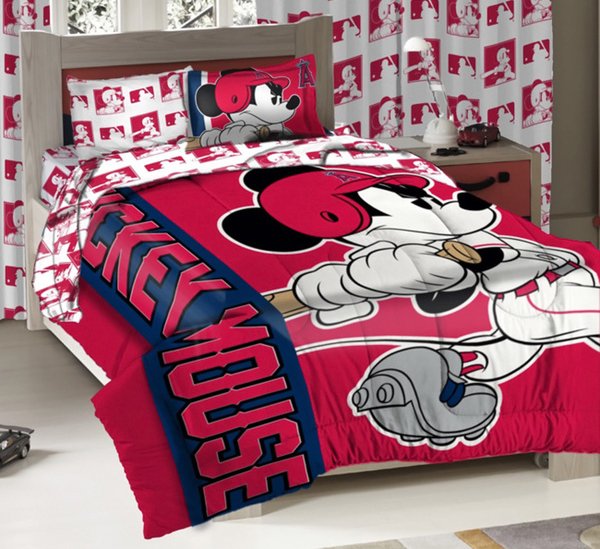 If you have a girl who loves baseball and Mickey, then this is the perfect item for her!
5. Bedding Mickey Minnie Mouse Set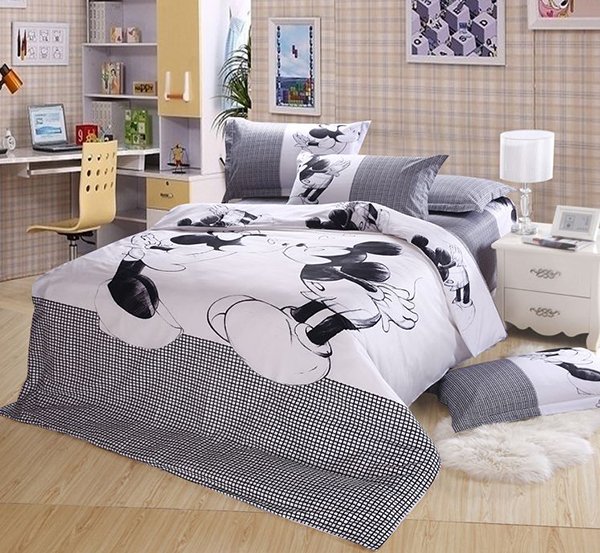 Fall in love with these two in black and white set where Mickey and Minnie poses with a kiss!
6. Striped Mickey Mouse Head Queen Size Bedding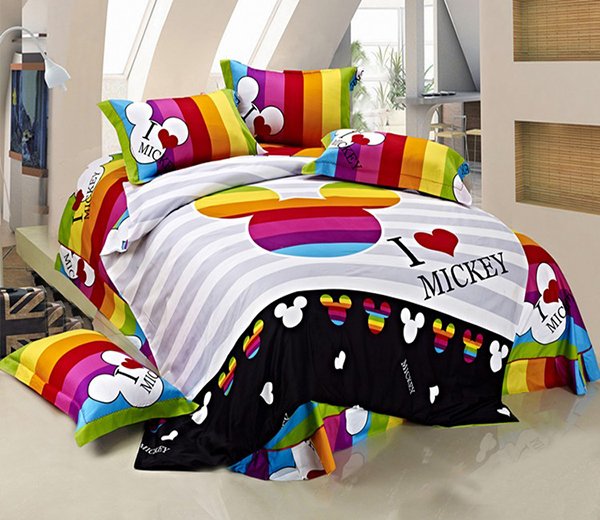 A colorful striped bedding set that would add some pop of excitement to any room.
7. Mickey Mouse Double Duvet – Boo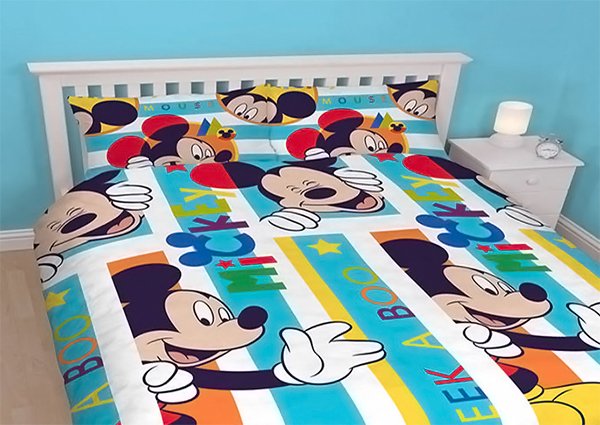 Mickey seems to play peek-a-boo with you in this beautiful and colorful bedding.
8. Comforter Duvet Doona Cover Sets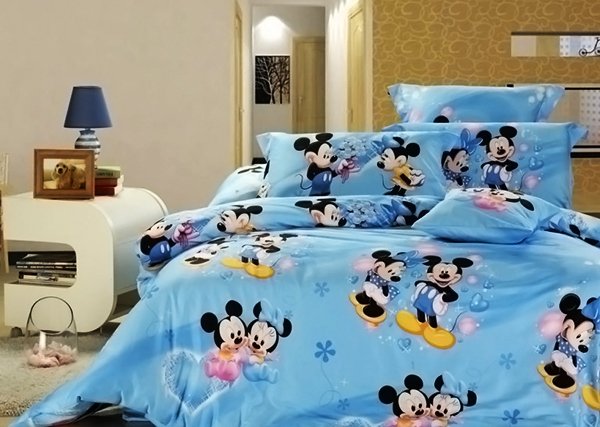 Mickey and Minnie and their little ones are printed on this light blue bedding that will send you to dream land.
9. Mickey Mouse Kids Print Bedding Set 5PC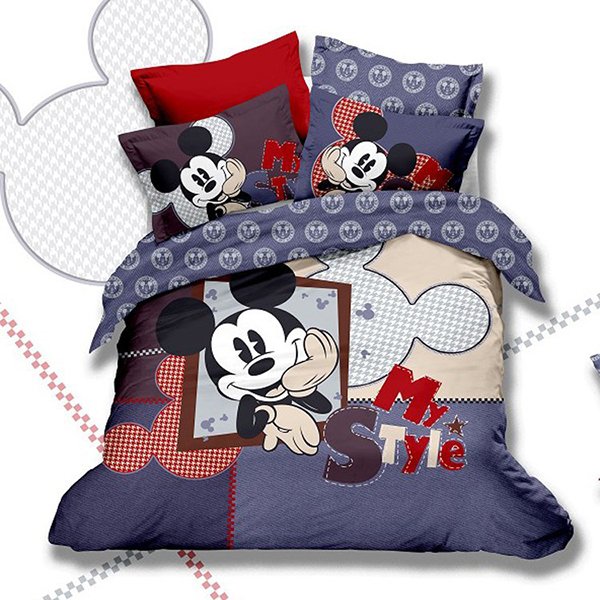 Love the modern and boyish design of this one with patterns and colors that are nicely done.
10. 3D Mickey Bedding Set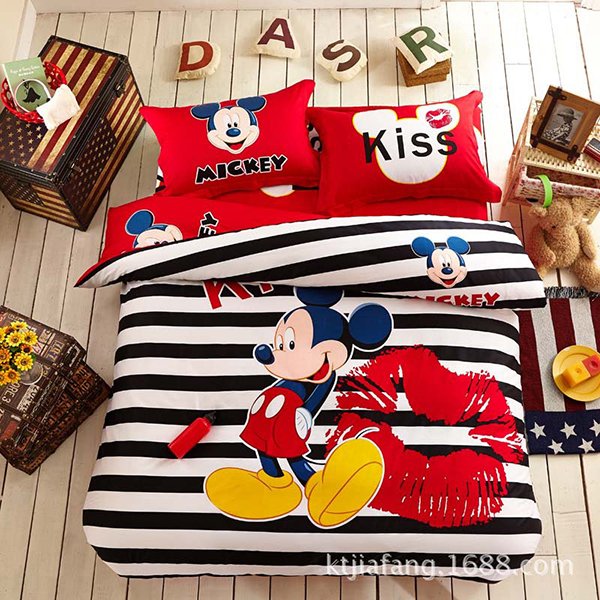 So lovely! It looks simple but the stripes add more beauty into this set and that kiss mark makes me feel excited about this one!
11. Red Mickey and Minnie Mouse Bedding Set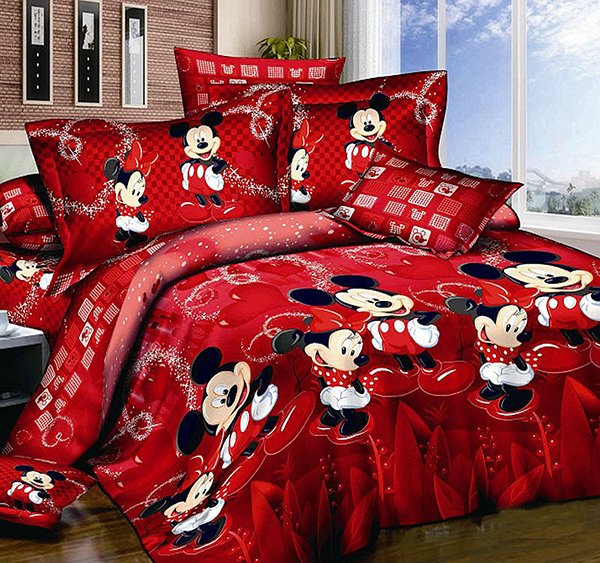 Adults can also get a Mickey and Minnie bedding like this one in red.
12. Brand Mickey and Minnie Mouse Bedding Sets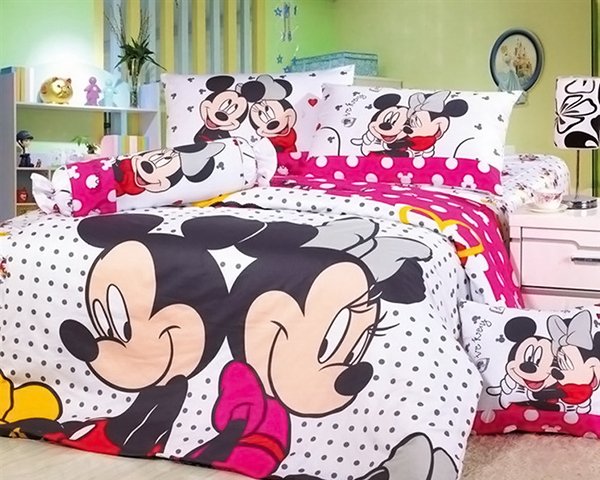 Their love for each other is forever and so is your fondness for them. You'd no doubt love this set too!
13. Mickey and Minnie Mouse King Queen Bedding Set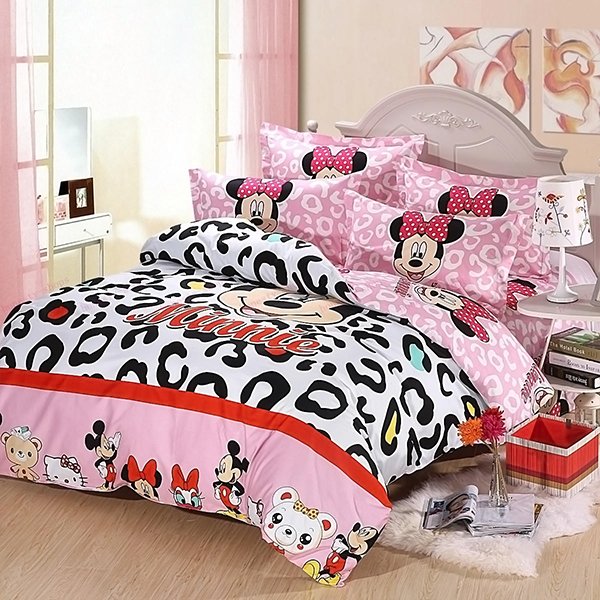 Not just Minnie or Mickey but other cute characters are also printed at the bottom of the duvet. Love the leopard print here.
14. New 2013 Mickey Mouse Bedding Set 4pc Queen King Purple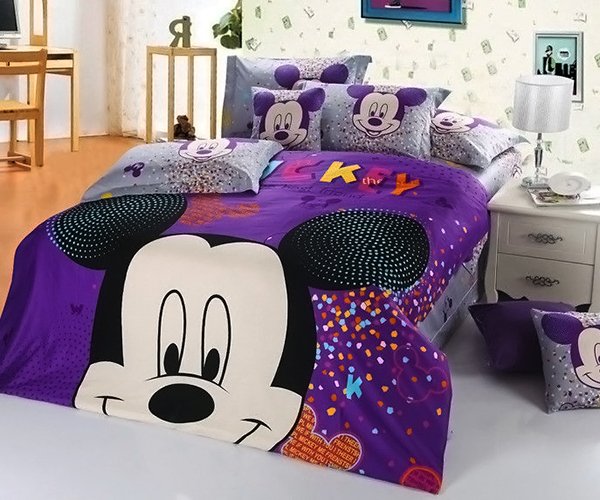 If you like purple and Mickey, this bedding set is perfect for you!
15. Mickey and Minnie Bedding Sets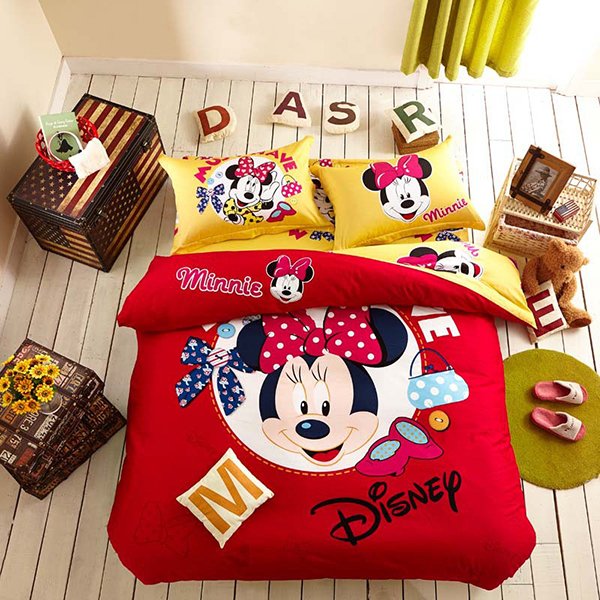 So pretty in yellow and red. I guess this one is reversible because of that Minnie peeping under the sheet.
16. Fashion Brand Mickey Mouse Bedding Set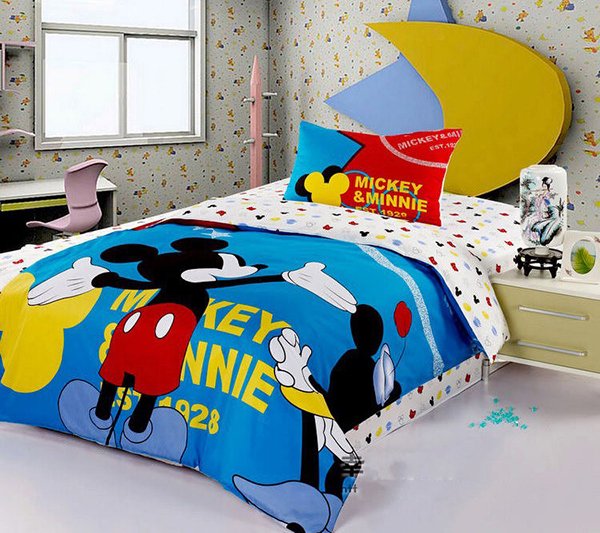 Classic Mickey and Minnie are printed on this one with blue, yellows and red colors.
17. Mickey Mouse And Minnie Comforter Cover And Sheet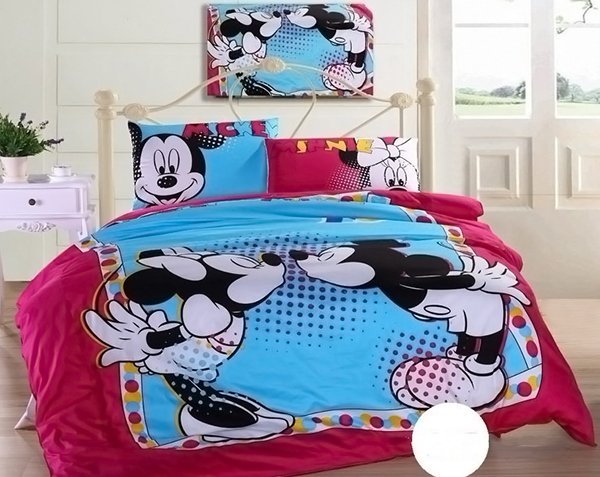 Another bedding set with kissing Mickey and Minnie! Such a cutie in pink and blue!
18. America Style Red Striped Mickey Mouse Duvet Cover Bedding Sets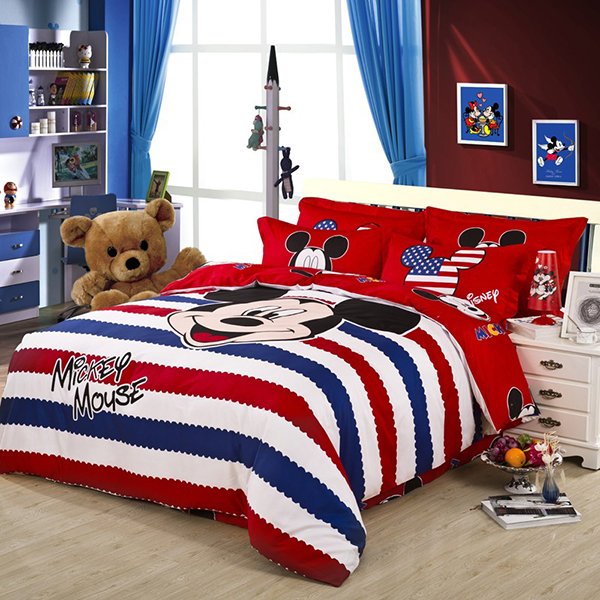 This one got the colors of America but it isn't just patriotic but totally fun.
19. Cotton Minnie Mouse Mickey Mouse Queen Set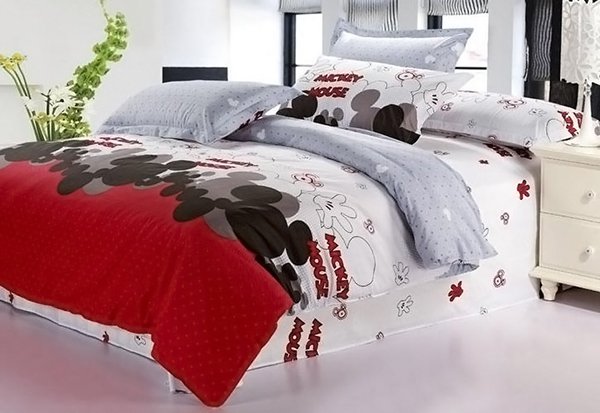 If you want a little simpler, then this one would be a good choice. with Mickey's head and gloves.
20. Blue And Green Mickey And Minnie Mouse King Size Bedding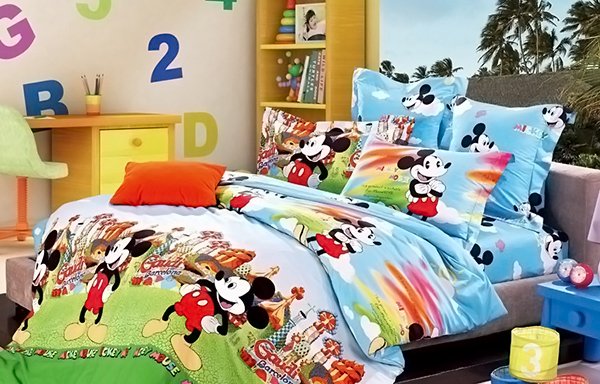 A fun bedding set showing classic Mickey and a carnival on the background. Lovely colors too!
See? These are indeed adorable! A great list of bedding sets featuring prints of Mickey and Minnie Mouse. If you are currently designing your kid's bedroom or you are just looking for a new bedding set for them, the ones above would be perfect! Well, that is if they are into these famous mouse friends of ours. If not, there are so many bedding set designs to use out there. Go get one for you and your kids now!