15 Awesome Antique Bedroom Decorating Ideas
We always thought that antiques are fascinating – especially when they're given justice. Example, when selecting an antique furniture for your bedroom, purchase bedside tables that coordinate with your overall design theme, but don't match them, because matching bedroom sets are no longer a necessity – just mix and match the furniture you love, like adding a vintage dresser, a new bedside table and an antique trunk all work together to match your personality.
Mixing old with new is definitely something we practice, sometimes, even unconsciously. Today, we will be showing you 15 Awesome Antique Bedroom Decorating Ideas which may be already available in your bedrooms or maybe with someone you know. The designs are rather simple; finding and picking the items you want and need is sometimes the real issue, but with help from your designers, we are sure you'll do just fine, let's look at the photos below.
Equestrian Estate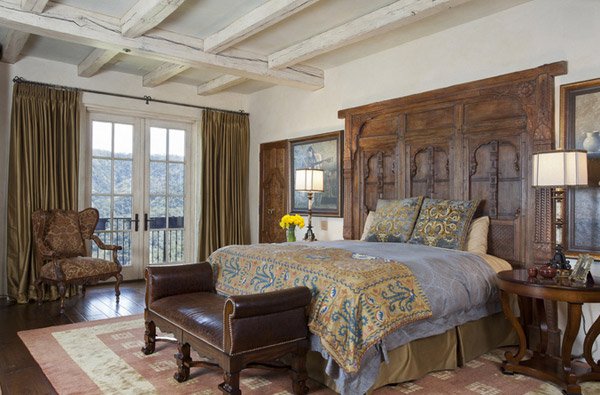 Talk about that fabulous headboard! We are not sure where the designer or the owner got it, but it sure brought the antique feel to this San Francisco bedroom.
Green Antique Bedroom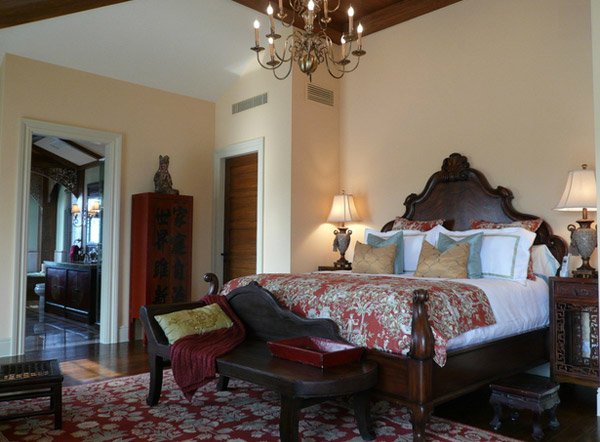 Charming Chinese Antique Daybed (Late Qing Dynasty), shown as set in the bedroom at the 5,300 sq.ft. Mountain Forest 136 home in Shanghai China, designed and developed by the Green Antiques Design Team.
Greitzer Residence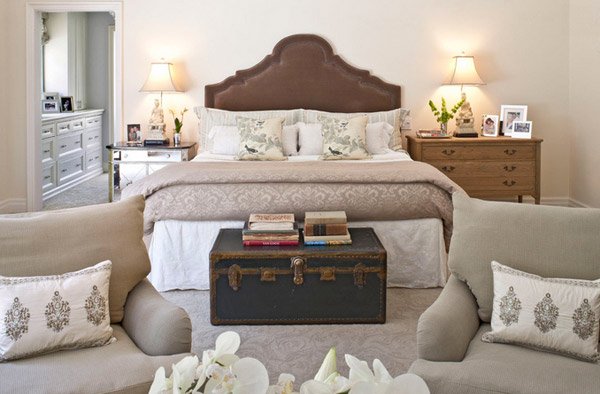 Whether you have junk in your trunk or just are nostalgic about old-school storage styles, a trunk might be for you. Dual-functioning trunks are great for extra blankets or as makeshift tables.
LA Mid-century Bedroom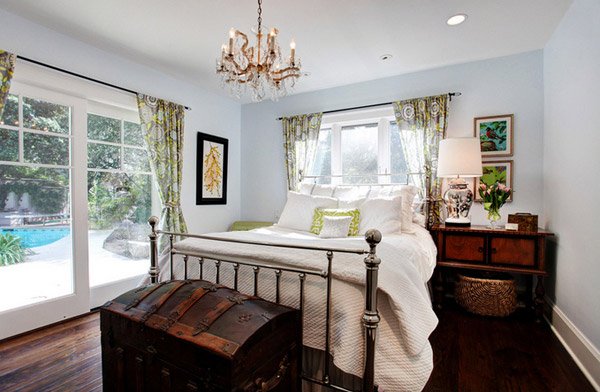 The master bedroom is Wiley's getaway. Custom curtains made out of Amy Butler fabric provide its only source of pattern. Wiley used the same base paint color here as in the rest of the house, but added 20 percent more white to give it a boost.
Lake Residence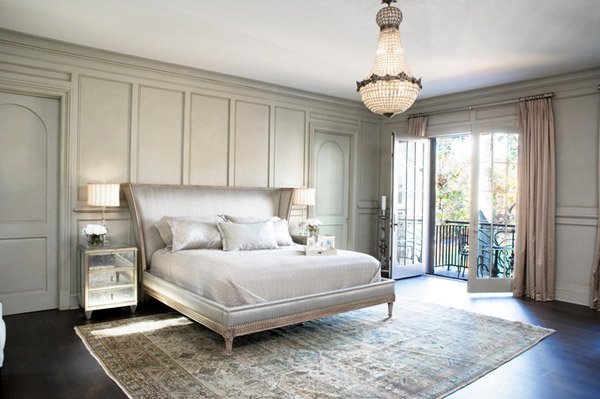 The great room affords access to the main level terrace and offers a view of the lake through a wall of limestone-cased windows. An antique walnut trestle table surrounded by antique French chairs slip-covered in linen mark the spacious dining that opens into the kitchen.
Leschi Residence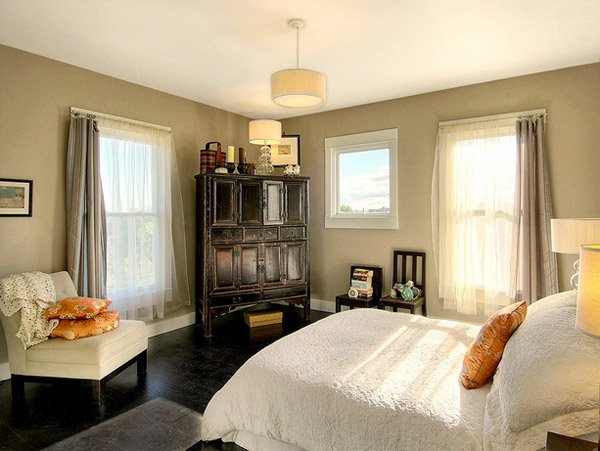 Nestle an armoire in. Depending on how it relates to your bed's placement, this can also be a great spot for hiding a bedroom TV.
Delft Blue Guest Bedroom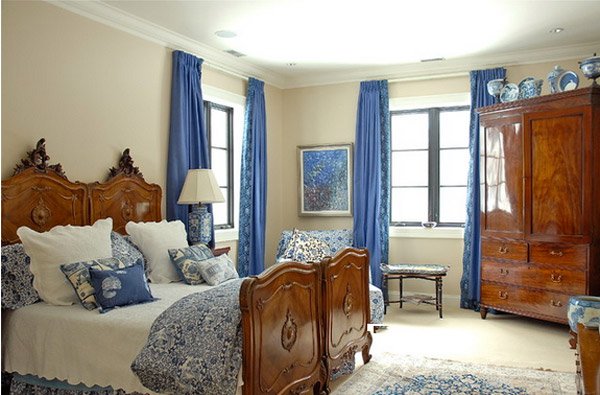 Fabric always comes first, but a dash of coordinating fringe adds so much style. The designer was matching blue and white fabric which complements the brown the furniture.
San Francisco Bedroom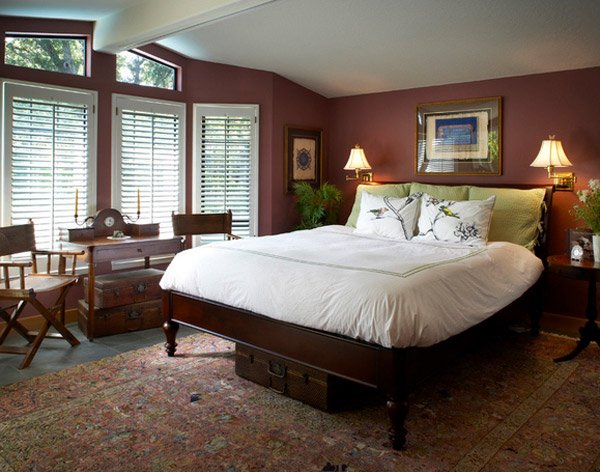 The deep color of the wall complements well with the colors of the bed frame, the furniture and those suitcases under the table and under the bed. We just love it!
The Olivers House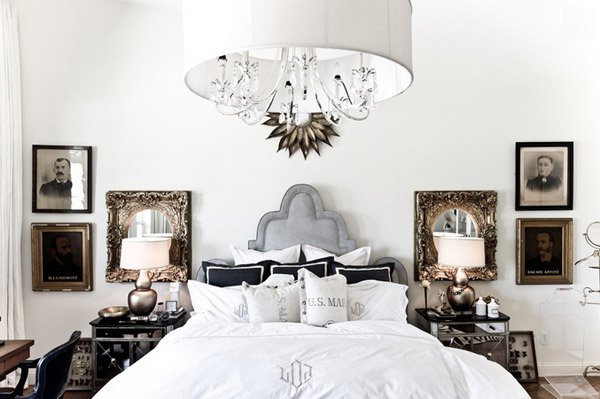 Find great antique frames, place mirrors inside and hang them behind your bedside lamps. Not only is it a unique and unusual spot to place framed mirrors, but they will create a great reflective glow at night.
West Hollywood Residence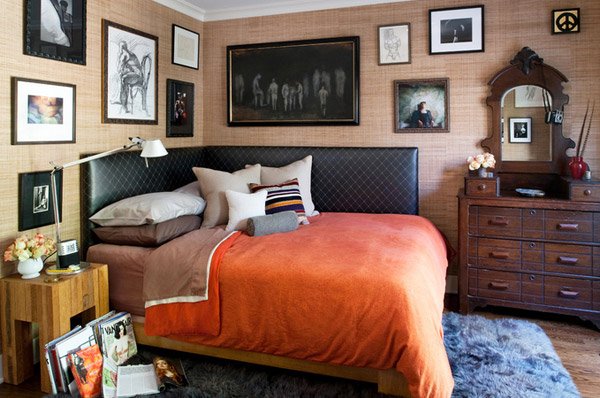 The design of the bed which has two headboards is one fancy thing. It's unique and pretty rare when you think about it. The designer said that the main goal was to create a comfortable, coaster-free and cozy place to sleep in.
Los Angeles Traditional Bedroom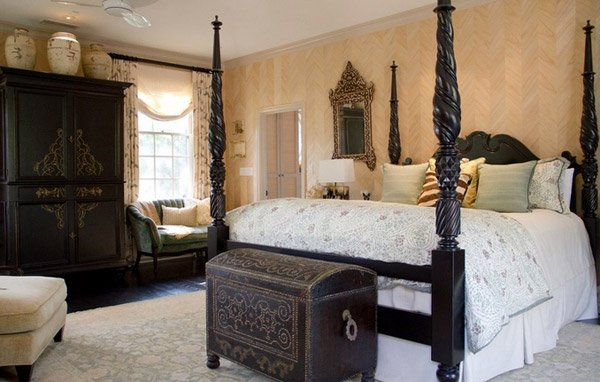 This master bedroom was furnished to create cohesion with the architecture. Also, the homeowner wished to highlight the abundant light coming through the French doors and windows.
Manchester Guest Bedroom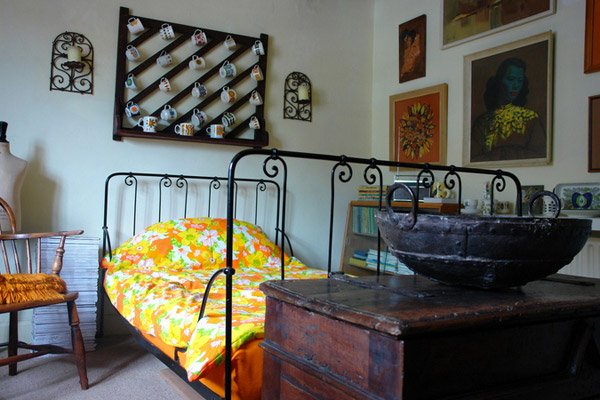 All the wonderful interesting things and the blue lady on the wall maybe the main reason that this bedroom is stunning. Mixing vintage items with antique storage, who wouldn't want this space?
Traditional Antique Bedroom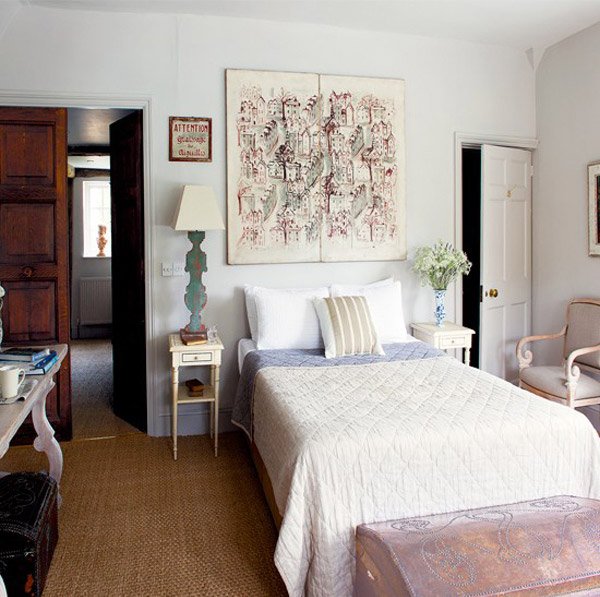 A clever mix of antique furniture and accessories gives this subdued bedroom scheme timeless appeal.
Naples Design Bedroom Project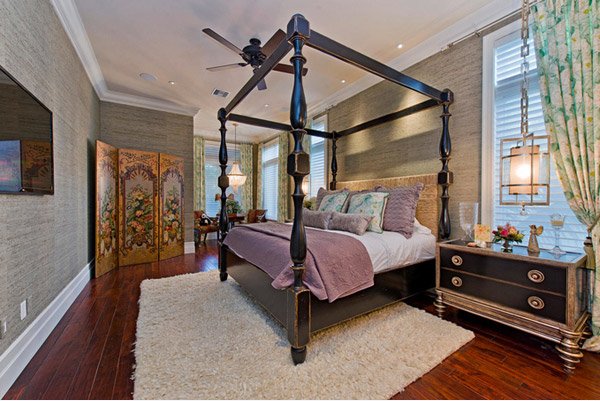 The master bedroom is a tropical oasis. This spectacular bed was custom made in California and finished in rubbed ebony. The custom night stands are accented with Fine Art chandeliers hanging above each as an alternative to a table lamp.
Antique Bedroom Furniture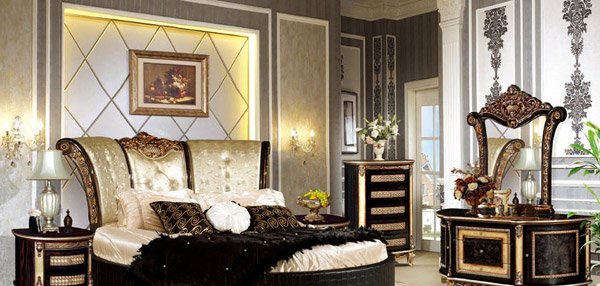 A secondary guest bedroom that feels very inviting and comfy in a warm color palette of cream, deep terracotta red and gold. Refurbished antique wardrobe serves as storage in place of a closet and adds charm as well as functionality.
Reusing an old dresser or and old door from your old house is one way of adding an antique touch or antique feel to your bedroom. You can even show off your antique collection in your den! It all depends in your ideas and your designer's creativity to start off in achieving that look and style. The 15 Awesome Antique Bedroom Decorating Ideas sure helped my friend in decorating her bedroom when she saw the pictures we collected; we hope it helps you too. Also check out the exposed roof beams in bedrooms for more rustic and antique feel for your bedrooms! Have fun!