20 Worth-it White Single Bathroom Vanity For Your Home
If you want to achieve a classic design for your bathroom, aiming to use white or black ceramic fixtures is key. We all know that most of the fixtures we see at home depots or magazines or even in the internet are using white or black fixtures to achieve a classic design that will not go out of style. Adding decorations to create a certain feel is what makes one room change its style from time to time.
For today, we will be showing you a list of twenty single bathroom vanities that will blow your mind away! Why not? Not only are the fixtures simple in design, they too have this stunning cabinet-lavatory-mirror combination that makes you wonder what happened to your own bathroom! Go ahead and check out the marvelous designs we have in-stored for you!
1. Caroline 48inch Single Square Sink Bathroom Vanity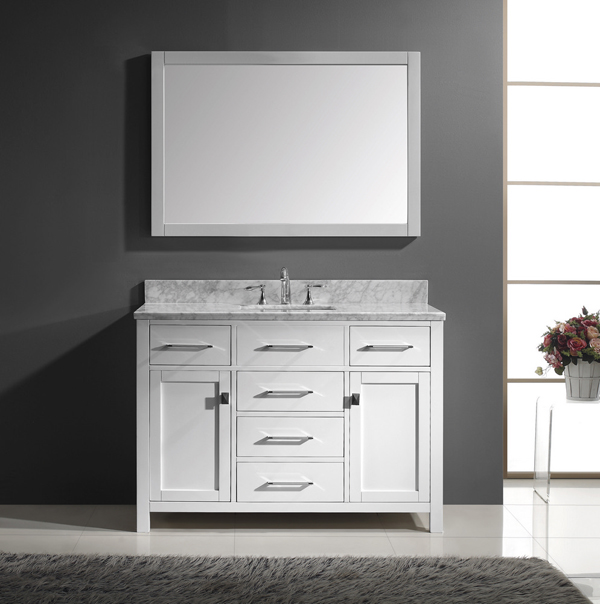 The Caroline collection has a beautiful, clean design that will rejuvenate any bathroom.
2. Antique White Bathroom Vanity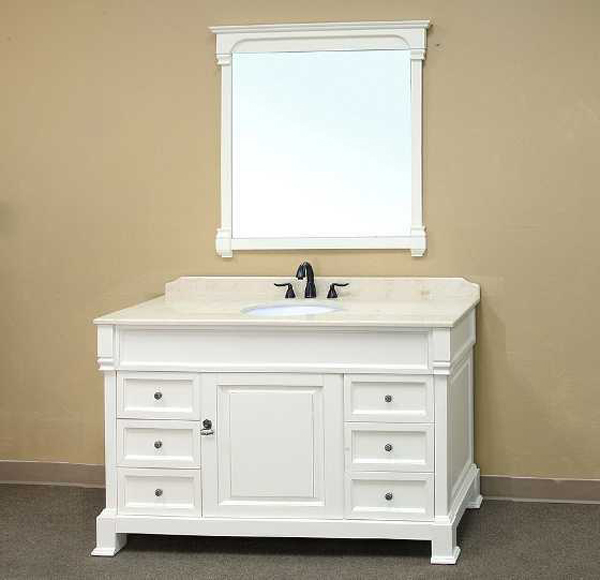 This classic design will work well for bathrooms with large spaces.
3. Belize Single Sink Bathroom Vanity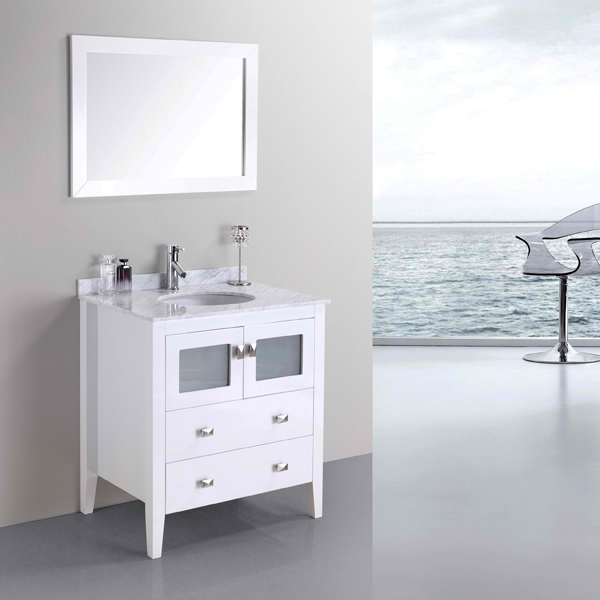 The Belize bathroom vanity represents a modern design concept. Its Italian Carrara white marble countertop enhances the design of your bathroom.
4. Bosconi 30inch White Contemporary Single Bathroom Vanity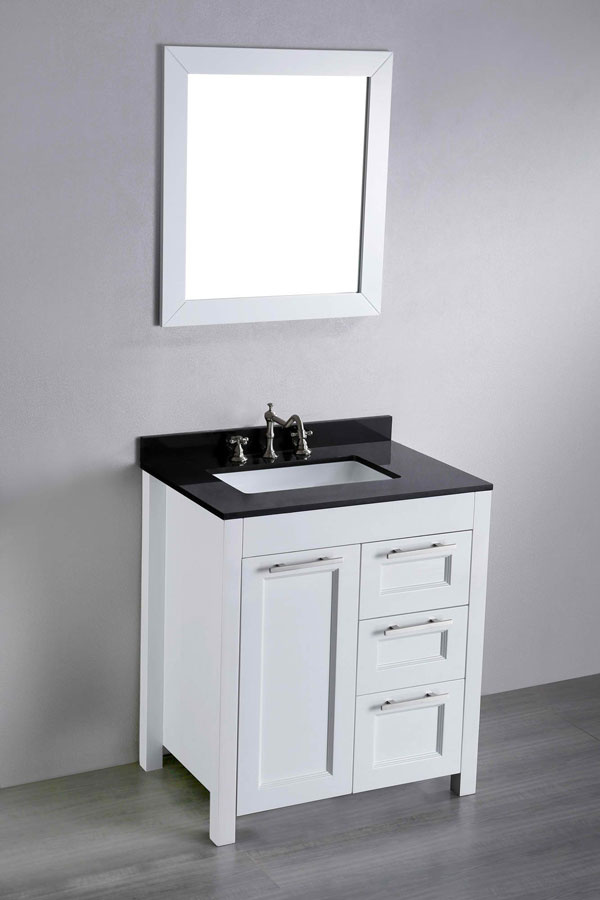 The Bosconi Contemporary Single Vanity is a perfect match for your needs. Utility is derived from a brilliant and soft-closing single cabinet accompanied by two drawers and graced in a solid white finish with Black Granite top.
5. Cartwright Single Vanity Sink White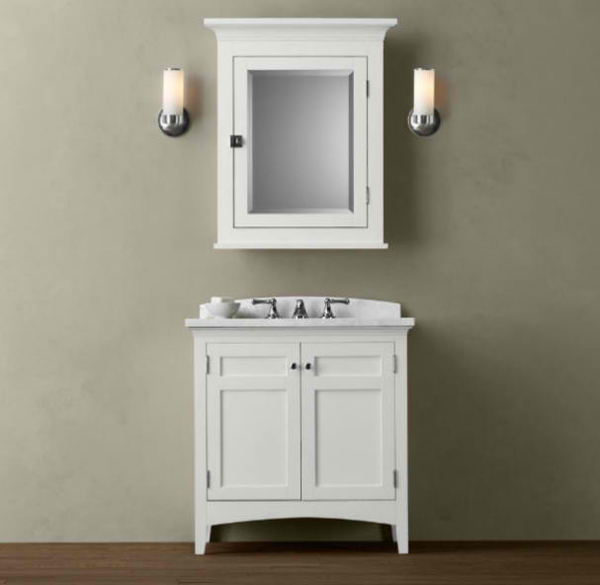 I really like having items at home that has multi-purpose – just like the mirror that serves as a medicine cabinet as well.
6. Classic Single Sink Console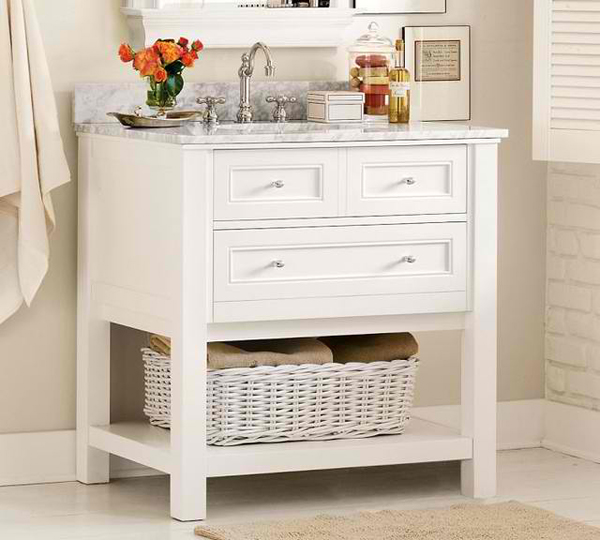 This console comes with a Carrara marble top. I like the simplicity of the lines.
7. Classic White Vanity with Single Black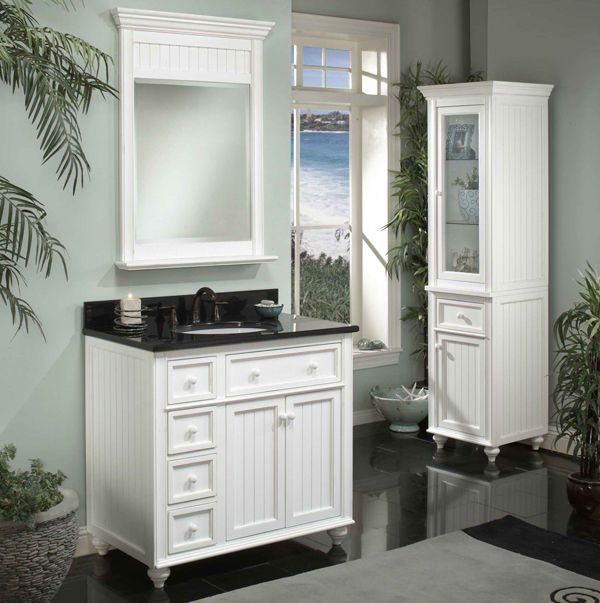 IKEA is popular for having furniture and fixtures that was created for the masses, but with this stunner, who can say it was actually from IKEA?
8. Dreamline Eurodesign Single Vanity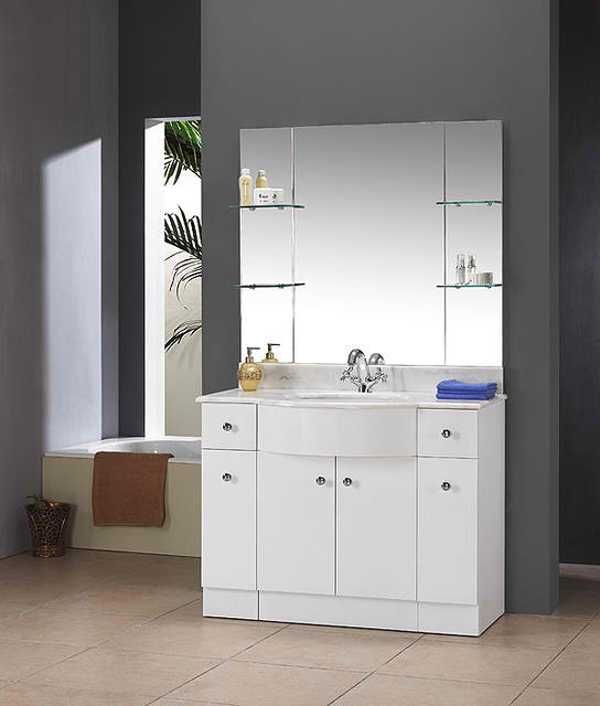 This vanity set is one of the most stunning in this list because of the wonderful and contemporary feel and look to it.
9. London 30″ Single Bathroom Vanity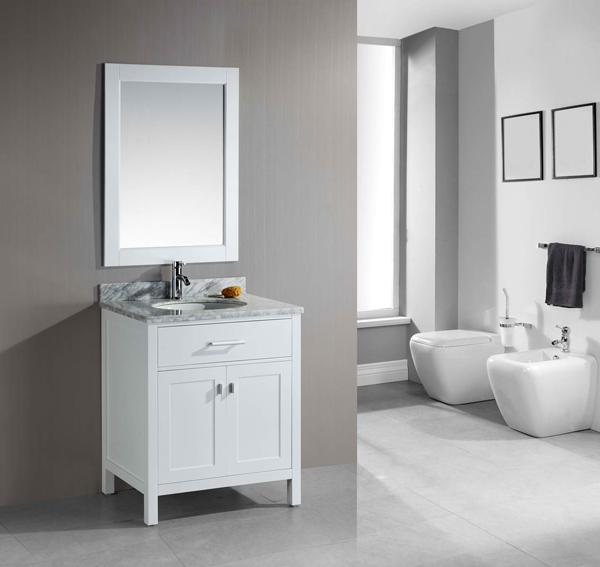 Design Elements have this beautiful tandem that makes me hope to have this one for myself. Contemporary design for a modern day living.
10. 48″ London Single Sink Bathroom Vanity Set in Pearl White Finish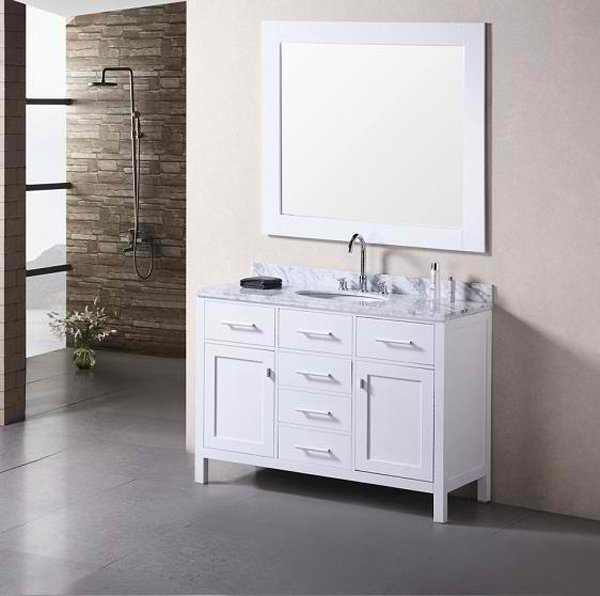 I personally love the wide-range mirror paired with this sink that is attached to a wonderful cabinetry work with stylish handles.
11. Luxurious Single Washbasin Vanity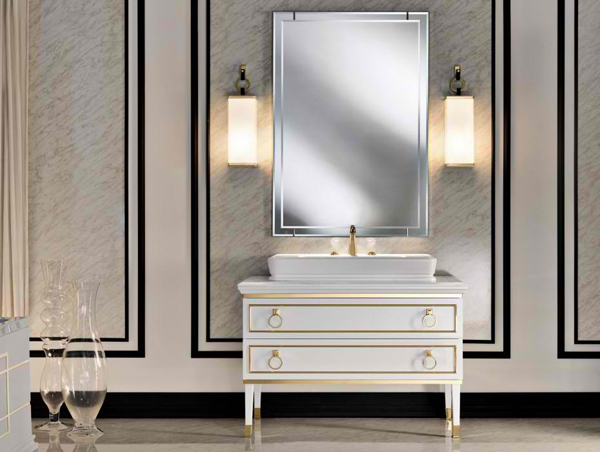 Here is a John Lewis special that will definitely be loved by people everywhere – especially women who loves beautiful things.
12. 32″ Modello Single Vessel Sink Vanity
The Fresca Modello Single Vessel Sink Vanity is perfect for smaller spaces. Clean lines and simple chrome hardware compliment the combination of white and chrome.
13. Moscony 48″White Single Sink Bathroom Vanity Set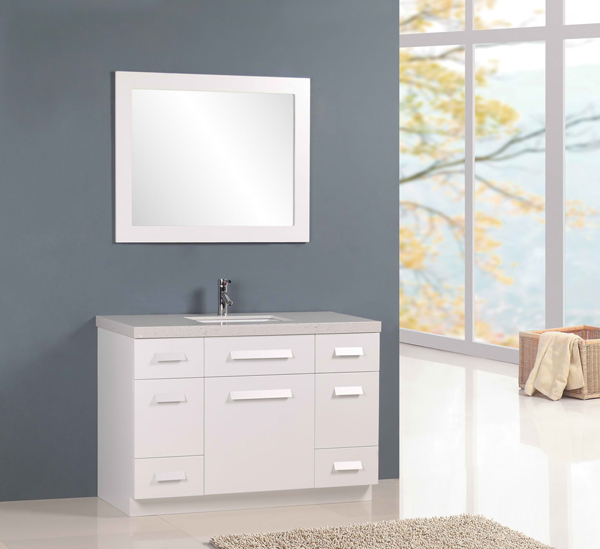 At first, I was attracted to how much the wall color looked with the mirror and the sink attached to it, but then again, the color actually just makes the vanity stand out more because of the simplicity of its design and classic feel to it.
14. 48″ Oxford Single Vanity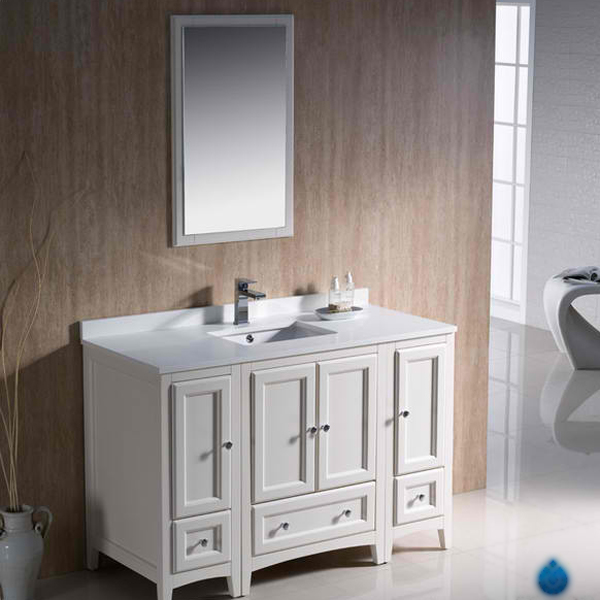 The crispness of the White finish of the 48″ Oxford Single Vanity brings a light tone that will emanate throughout your bathroom.
15. Pavia Freestanding Single Basin White Vanity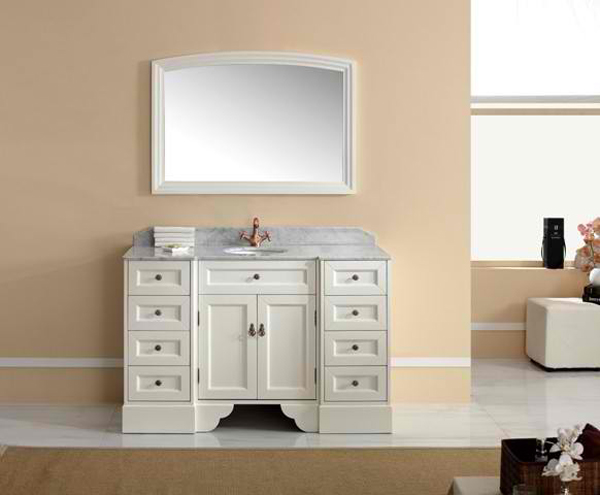 Pavia – Freestanding solid timber white bathroom vanity in single basin with soft closing drawers and with Carerra White Marble Top finish sure looks stunning and beyond words.
16. Premiere Single Bathroom Vanity Set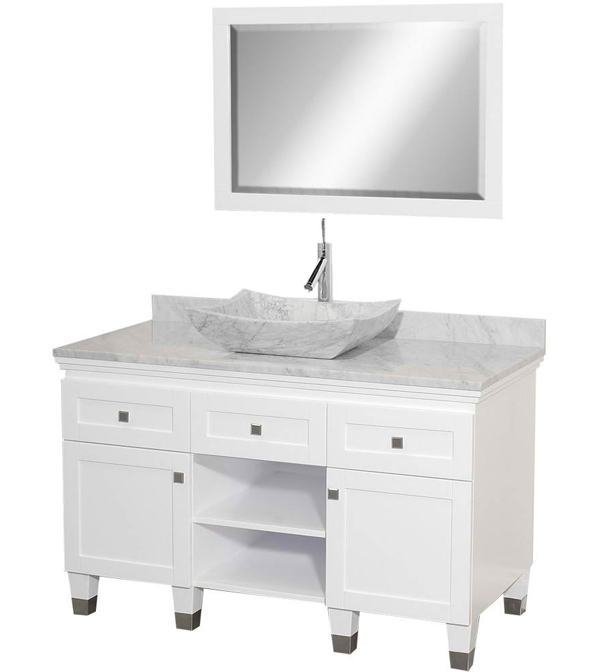 The crisp feel and look of this premiere single vanity will surely capture the hearts of classic design lovers.
17. Single White Bathroom Vanity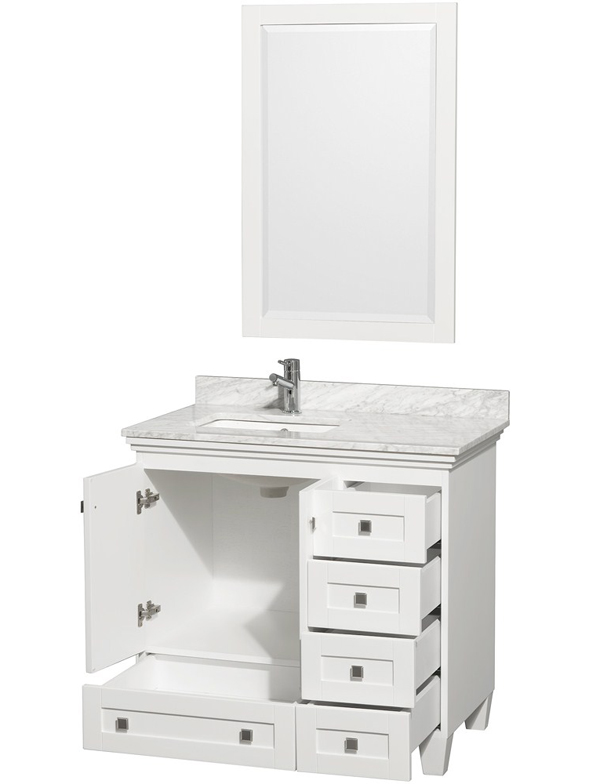 Elle Decor sure has a lot of wonderful designs of stunning bathroom vanities that will fit the taste of a lot of people – both consumers and designers.
18. Torino White Deluxe Bathroom Design Vanity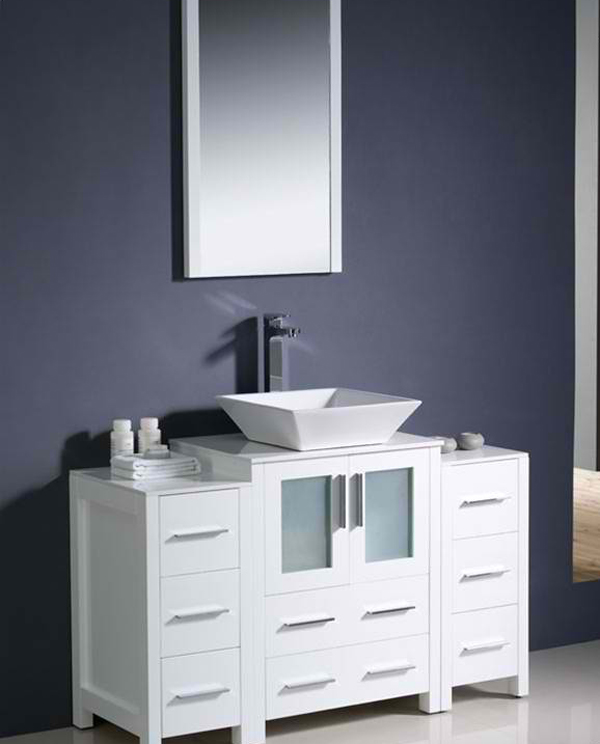 I like the sink and the cabinets to this Fresca Bath vanity set. The mirror looks divine behind the wonderful accent wall.
19. Traditional Bathroom Vanity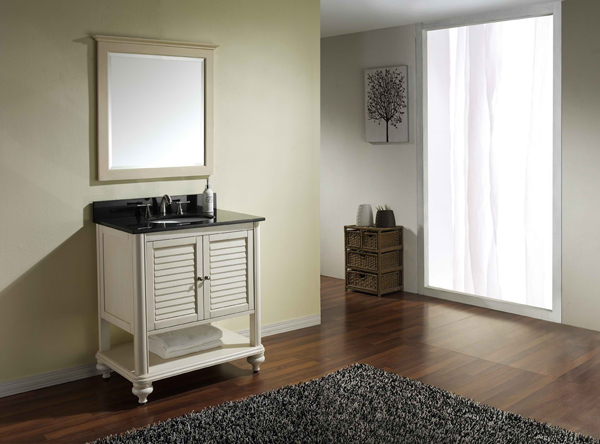 Check out the interesting bathroom vanities from Restoration Hardware and discover the awesome designs that might just interest you. Have a look!
20. Winterfell Single Square Sink Bathroom Vanity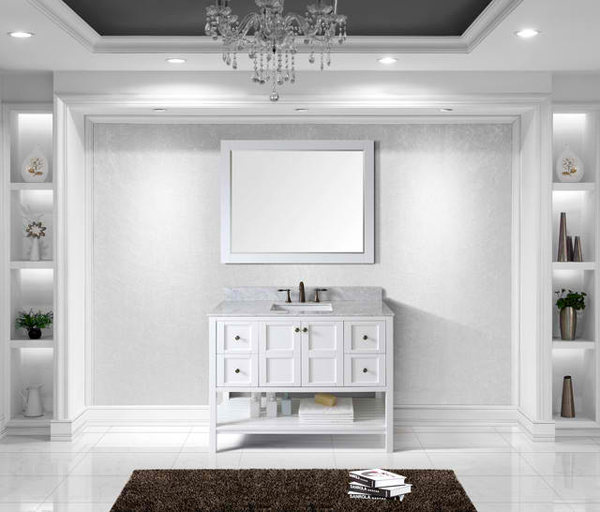 The Winterfell is built with ample storage space while still providing the classic elegance and beauty you seek for your comfort station. Constructed with high quality solid oak wood, this vanity will surely last a lifetime.
Classic design is basically a term used to express excellence in the field art and Architecture; well, and a whole lot of other aspects of course, but then again, when we look back at the designs which were tagged 'a classic,' we see a whole lot of wonderful designs that makes us want to want it! More to come on Home Design Lover!