20 Kids Bathroom Accessories for Girls
If you have bathroom especially used by your little girls at home, I'm sure you're interested at some point to really decorate it and make sure that every detail in the bathroom be something your daughter would love – especially that they'd be using it every day! It does not need to be expensive, only special and something they'd love to see every day.
For today's list, we have compiled 20 Kids Bathroom Accessories for Girls that are not only pretty but also fun and colorful. If your daughters does not like to have a colorful bathroom accessories, that's okay, because we have a couple of examples that you can actually check out! Let's see them below.
1. Colorful Owl Bathroom Accessories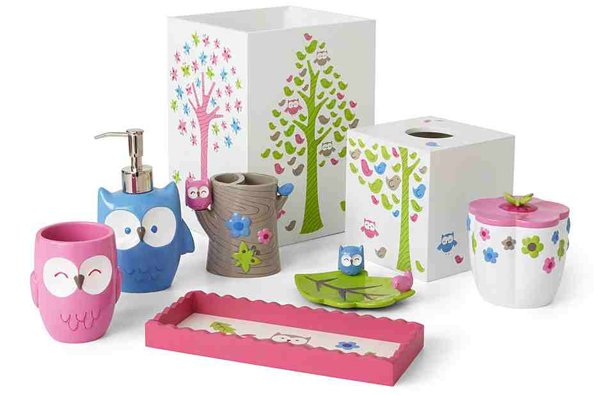 I like the colorful 8-pc owl collection from Kassatex. Fun and bright colors always interest kids, that's for sure.
2. Kids Charming Colorful Bathroom Accessories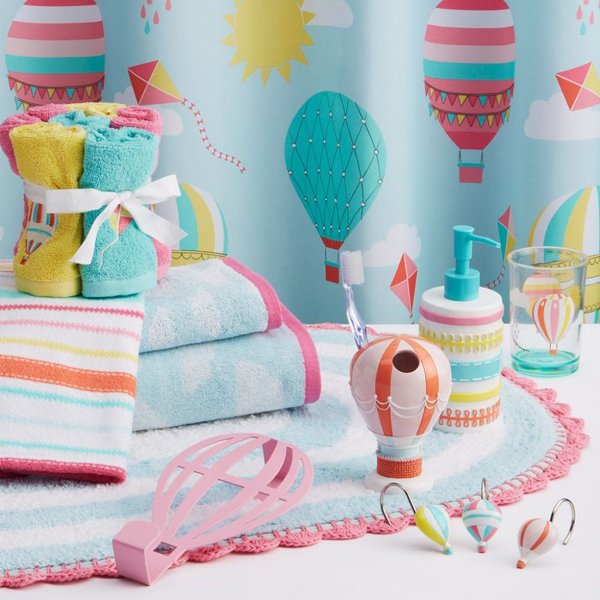 Look at all the balloons in this bathroom set! It looks fun and really colorful – reminds me of candies!
3. Pink Pirate Bathroom Accessory Set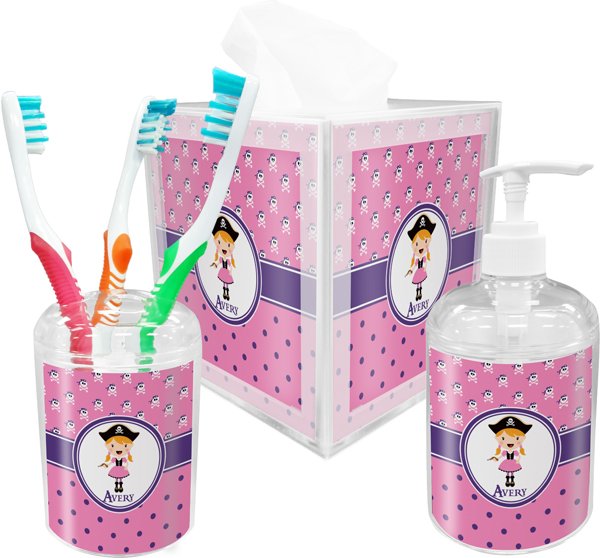 This is one unique approach to kids bathroom accessories – personalizing them with your kids' name and favorite cartoon character.
4. Pretty Beautiful Butterflies
Flowers and butterflies maybe the first beautiful things your little girl would love in her lifetime – just like this beautiful bathroom set.
5. Sanrio Hello Kitty Bath Set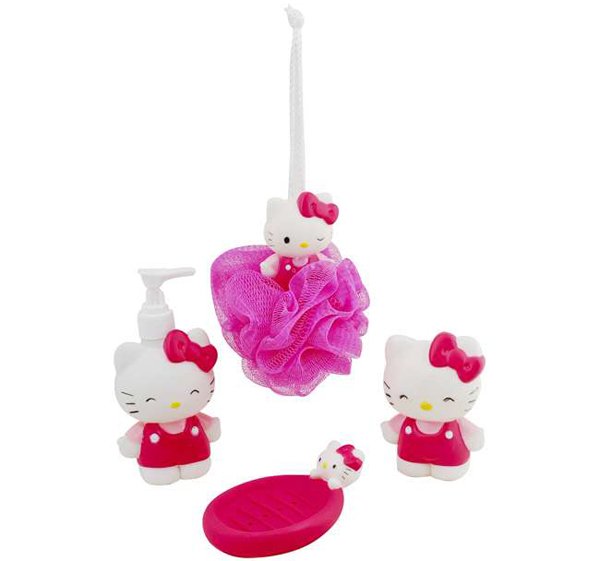 Hello Kitty is like something almost every girl like when they were young – well, even after adolescence.
6. Under The Sea Bathroom Accessories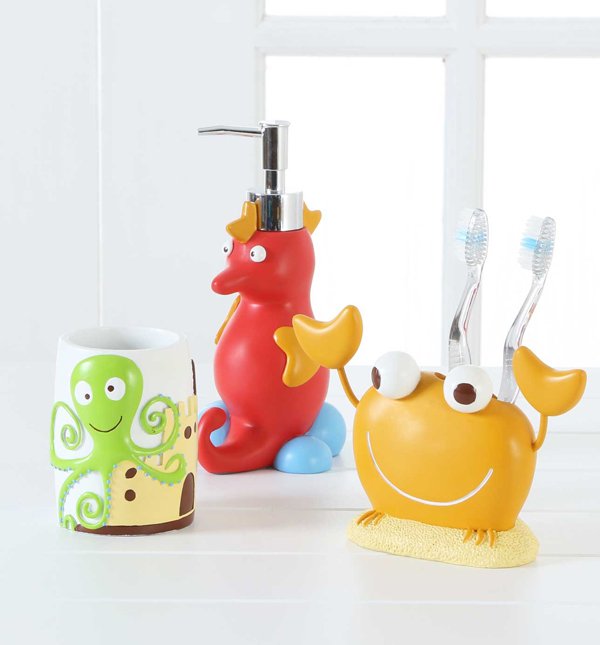 This 3-pc bathroom set is cartoony but really fun and charming. I won't mind using this right now.
7. Animal Themed Bathroom Accessories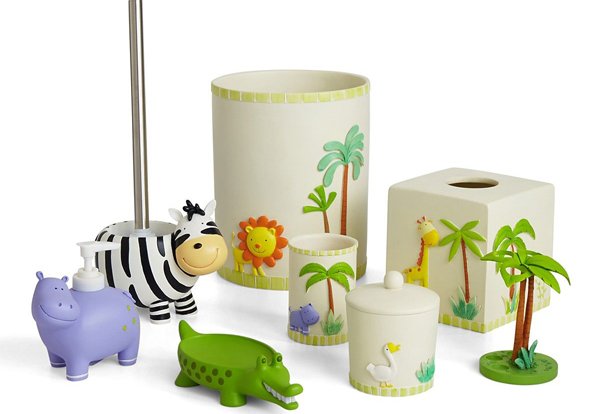 This bathroom set reminds me of the movie Madagascar. Super fun and still child-friendly.
8. Cartoon Starfish Ocean Bathroom Accessory Set for Kids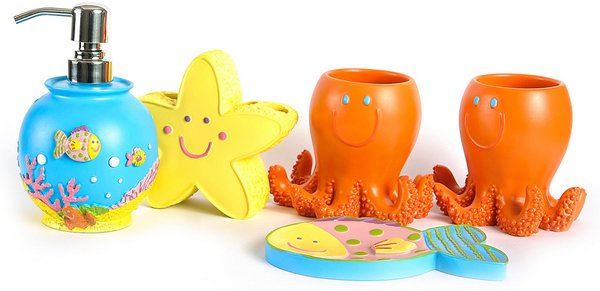 This is one cool bathroom set that you'd see all the cute sea creatures you like – a star fish, an octopus and a fishes – on their cute version of course. Haha!
9. Neon Minnie Soap and Lotion Dispenser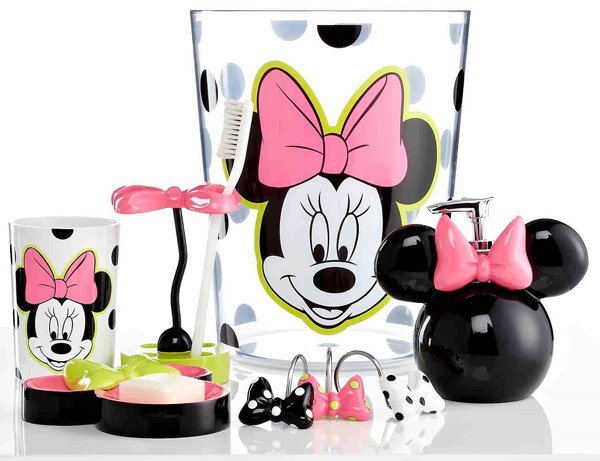 Interested in Mickey Mouse but your Mum gave you this? Pretty Minnie would definitely make your day!
10. Ducky Themed Bathroom Accessories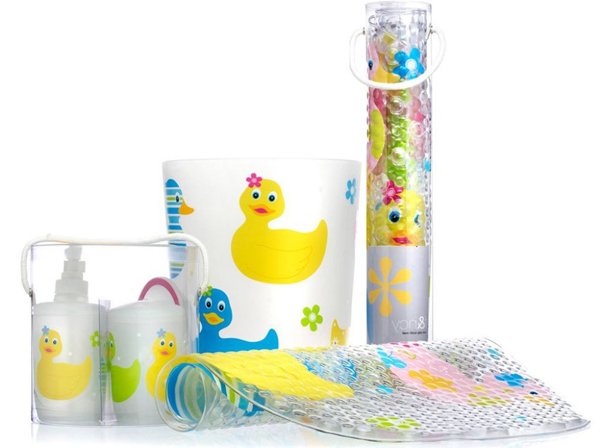 Eversince I was a kid, I always see duckies in bath tubs in movies or in cartoons, though we never had a bath tub, having duckies is sure close to having one; or is it?
11. Five-Pc Fashion Princess Characters Bathroom Set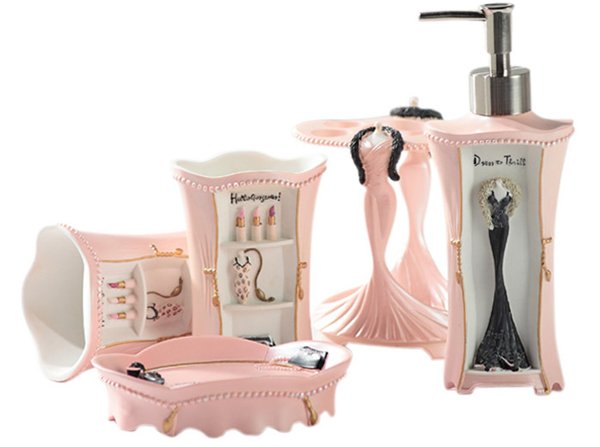 Not so much of a fan of Disney princesses? Here is one fashionable example for your kids to love.
12. Owl Bathroom Accessories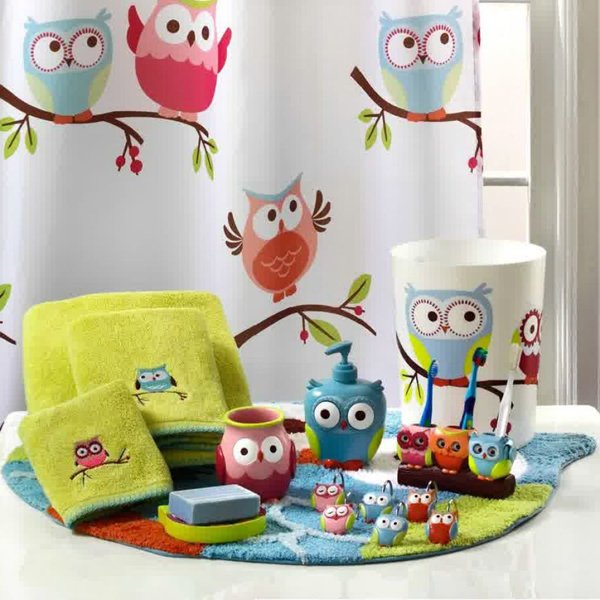 Here is another bathroom set with owls all in them! I just love how cute and animated these owls are.
13. Pink Bathroom Accessories Stars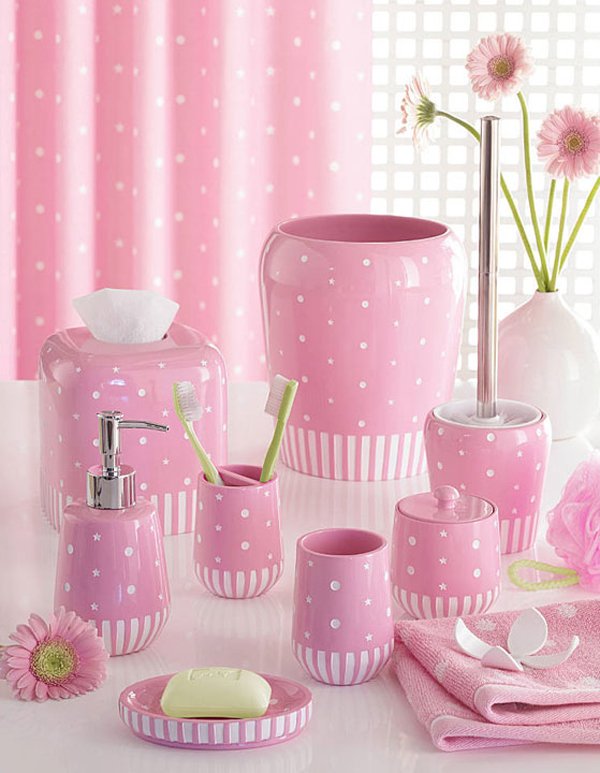 This is one cute set of bathroom accessories that I don't mind having for my own.
14. Something Fishy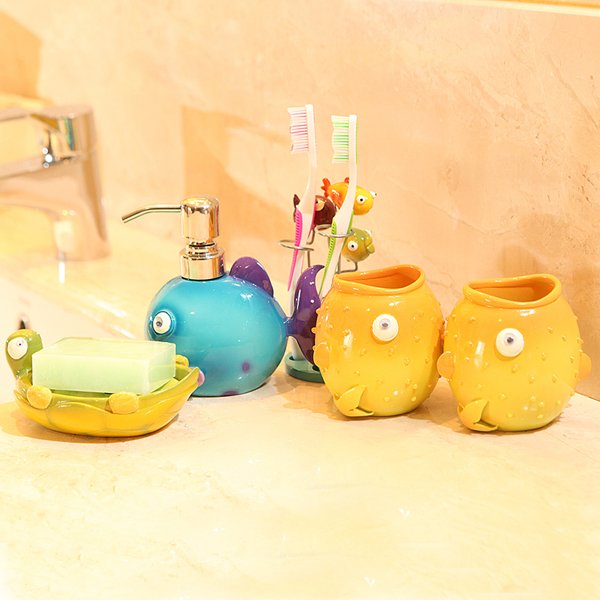 Look at those huge openings in the fish's mouth. Like the color mixes on each item too – how about you?
15. Butterfly Bathroom Decor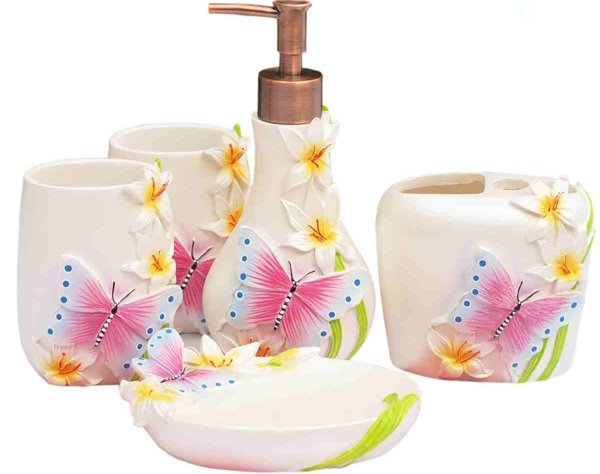 These ceramic 5-piece bathroom accessory is a charmer – with a simple color palette and cute accents of flowers and butterflies on each item makes them ideal for adolescents.
16. Cartoon Duck Wash Set Resin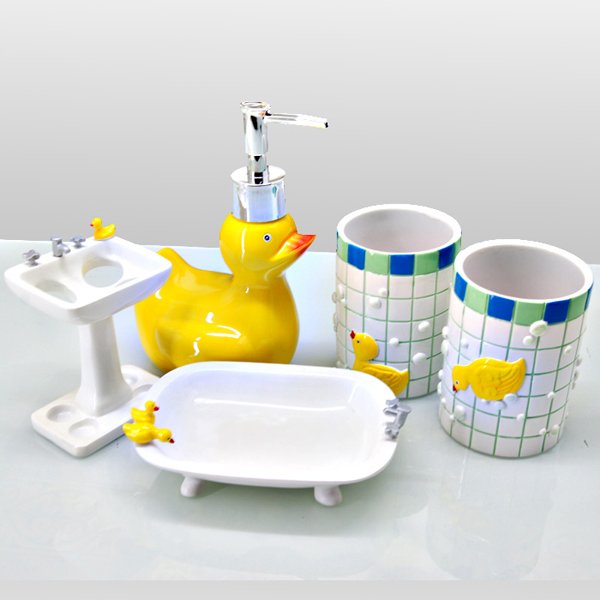 Isn't it cute how the manufacturer of this bathroom set made the lavatory as the toothbrush holder?
17. Owl Themed Kids Bathroom Accessories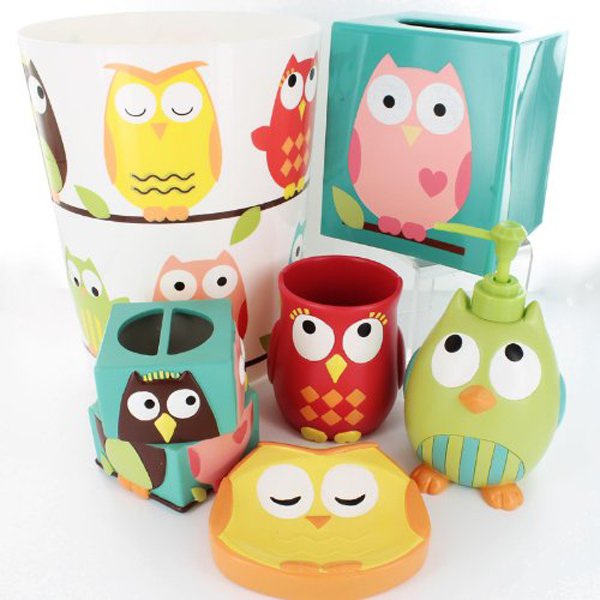 Here is another fascinating set of owls from Kassatex that are just in fact lovely and really great for gifts!
18. Duck Bathroom Toiletries Set
Who like umbrellas? These duckies sure do!
19. Pink Dot Powder Coat Bathroom Set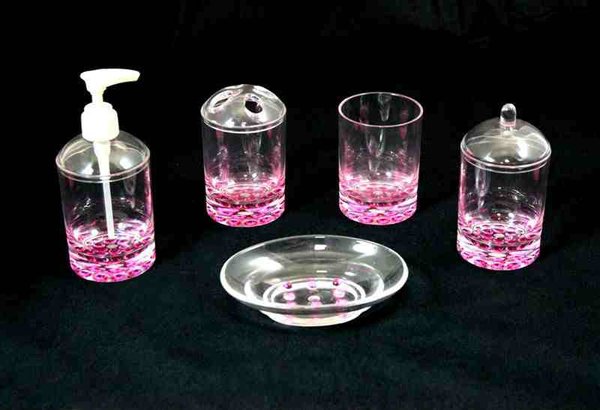 Hearts always wins the day for girls' decors and accessories.
20. Dora Picnic Collection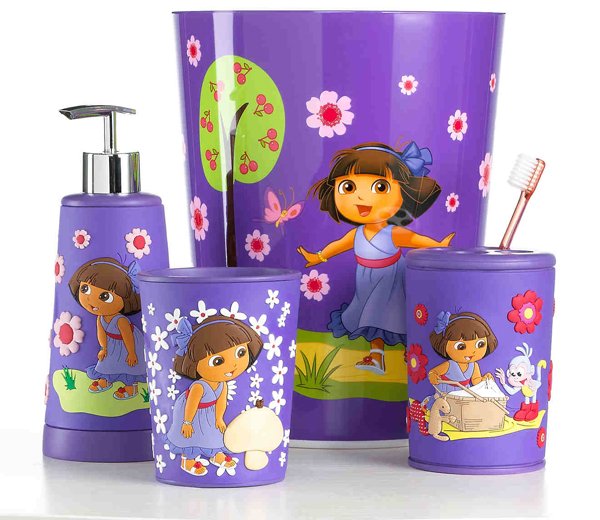 I wish Pablo was in this bathroom set too! Note Boots on the toothbrush holder!
So much for these girls' bathroom accessories! Watch out for the list we have yet created for the boys out there! They sure are fascinating, fun, creative and definitely great ideas for gifts! Even for Valentine's Day! What do you think of this list guys? There are still more lovely items for the bathroom, go check them and hit us with those comments!