15 Stunningly Hot Red Bathroom Designs
Today we will once again show you how color becomes a powerful tool in inspiring and influencing our emotions. Create space illusion or simply set the mood and atmosphere for any space in the house most especially our bathroom. Now we will present to you a list of red hot bathroom designs. And if you have plans in redecorating your bathroom with your favourite color and that is the red, you may as well consider some reasons why you may want to choose red for your rest room. As we all know that the color red signifies aggression, passion and volatility.
Moreover the red color is said to evoke fiery feelings and gets ones adrenaline all charged up, just the opposite of inducing ease and languor. But here you can see how the shades of red will dominate the place and give it a shimmering look. Are you ready? So now let us take a look at these different Red Bathroom Designs images below.
Red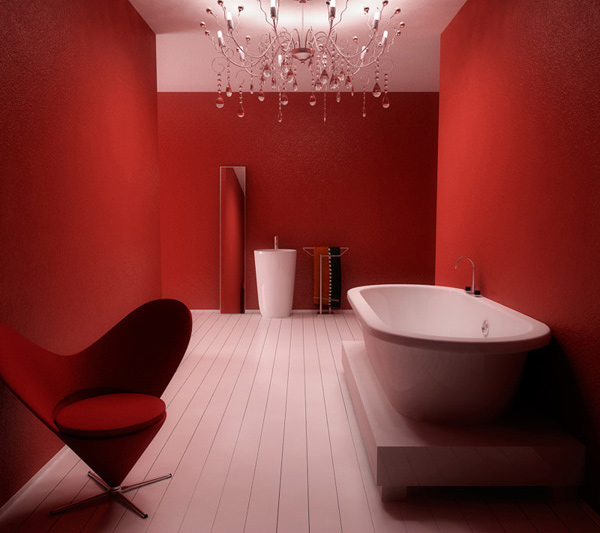 The smooth and white tub, sink and floor provide a bright color to the red walls and furniture used here.
Ardsley Residence Bath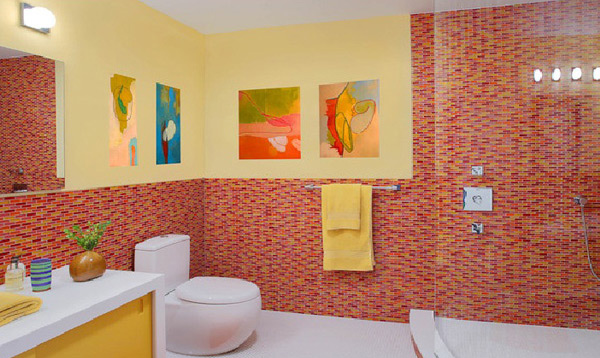 The red and yellow color used in this area creates a more lively place to shower.
Famosa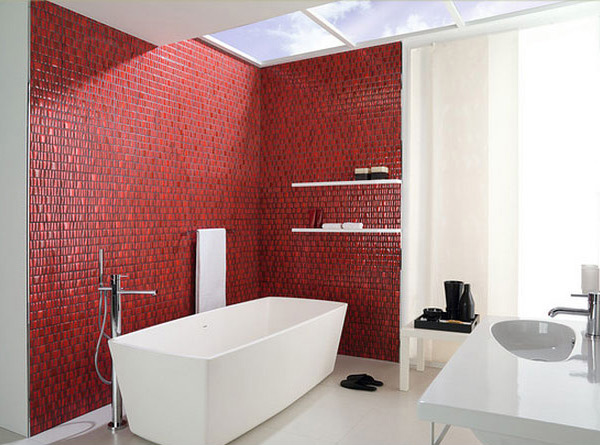 The red ceramic tile in the walls is effective to balance the bright and dark contrast color here.
Unique Glossy Room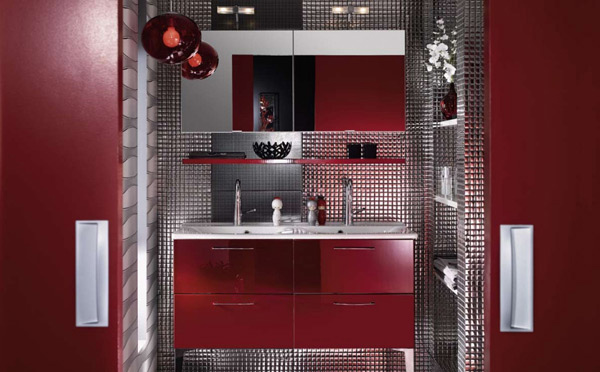 We can say that red and silver is also a great combination when you want to have a modern look for your bathroom.
Delphy Compact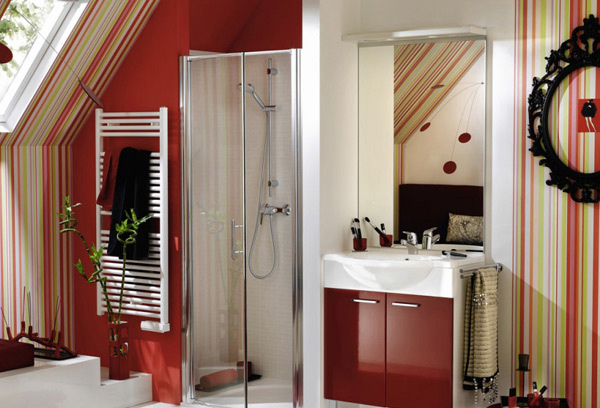 Different curves, lines and texture are well presented in this contemporary red bathroom.
Little Red Room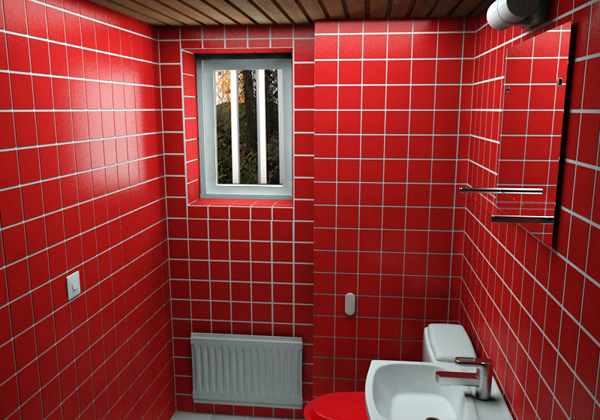 Let's take a glimpse of this simple checkered red bathroom design.
Caroll Red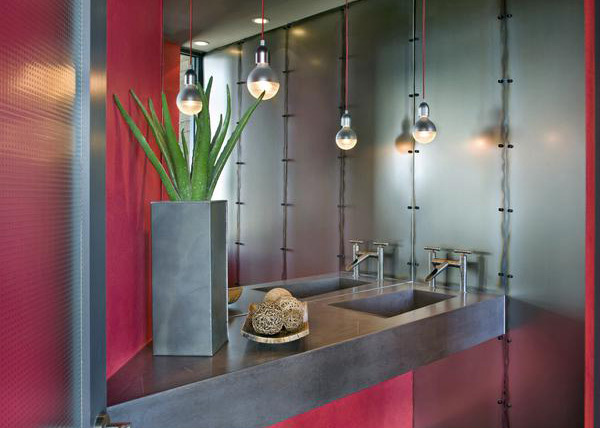 These bare bulb fixtures hanged from its red cable illuminates an alluring red scarlet bathroom.
Berliner Red Shower
These red orange glass tiles show a clearer and clean line together with the vibrant lights.
Riehl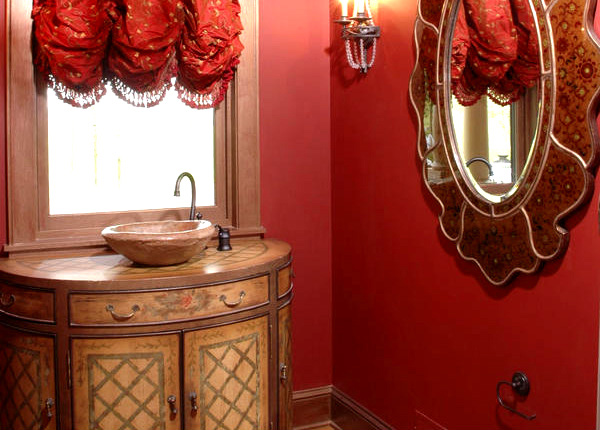 The elegant curtains as well as the crystal chandelier emphasized a comfortable place for the clients.
Wallpaper Red Bathroom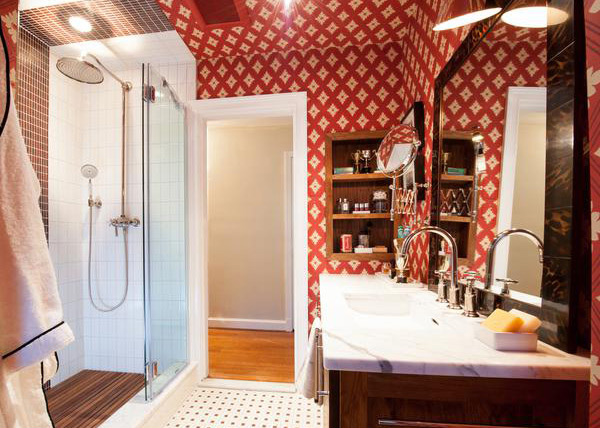 You may notice the sliding glass door that divided the wash area to the shower area against the appealing wallpaper used here.
Smart Red Vanity Bath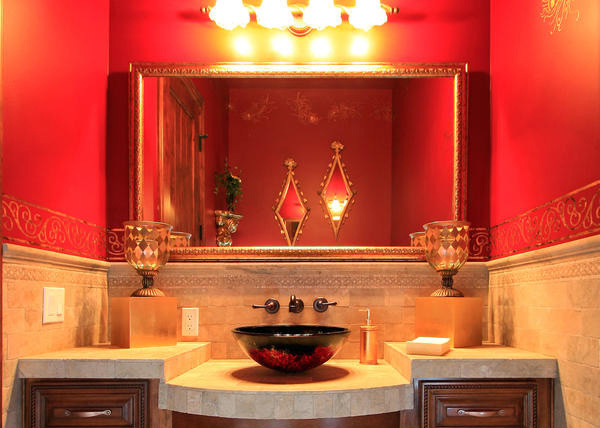 You may feel a warm feeling as you enter this area because of its warm red walls that complements the sink.
Red Bath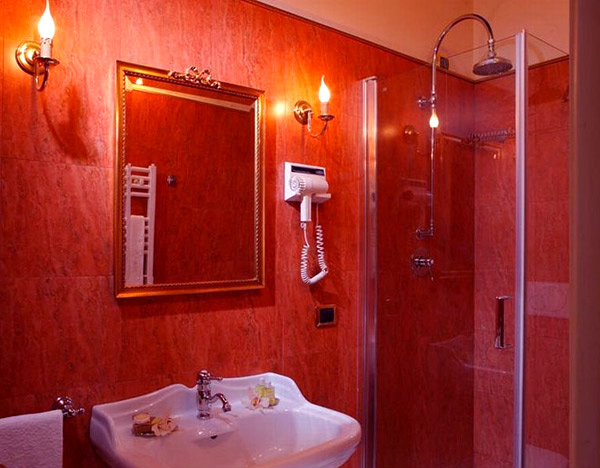 Classical in appearance with its wall lights and golden framed mirror.
White Red Bathroom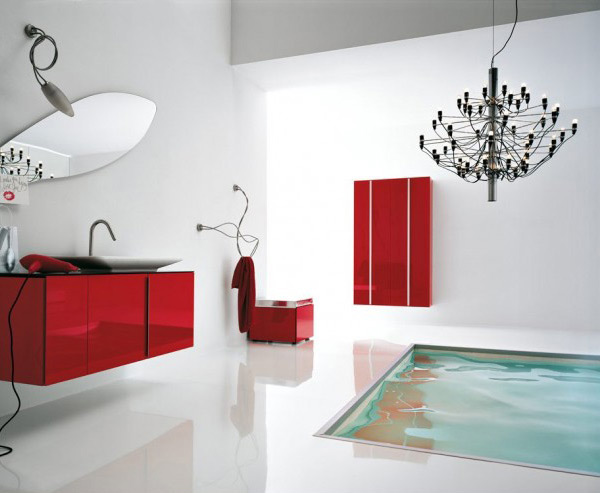 This red cabinet and furniture make this area look more stunning with the tub in the floor and the chandelier above it.
Angus Red Bath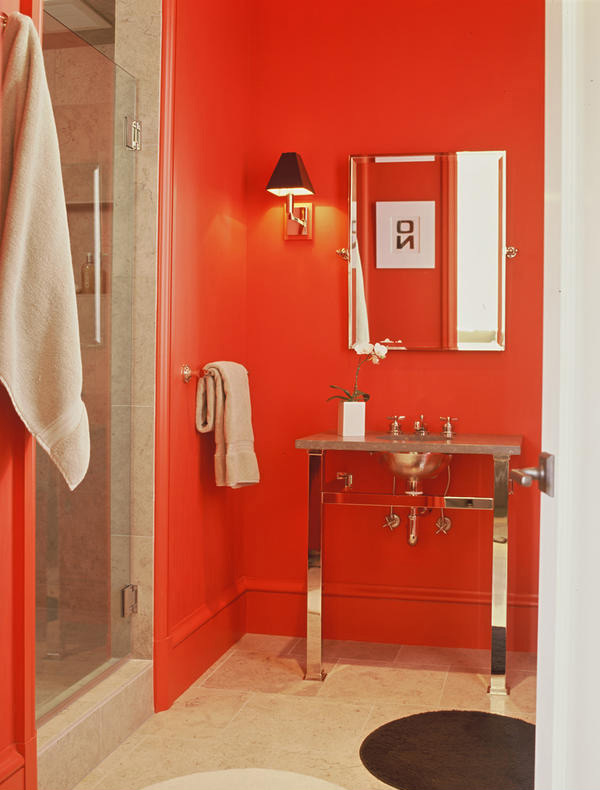 The perfect shiny red palette used in this wall jive with the furniture used here.
Wagman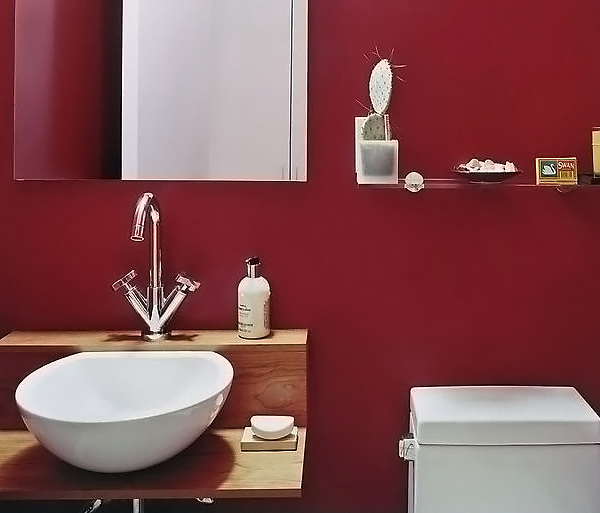 The red paint in the wall looked good with the white and modern bath fixtures.
Hence, you have witnessed and for sure you enjoy the elegant look of those red bathrooms above. Your guests may be astonished with the beauty of your red bathroom. Are you going to remodel or upgrade your bathroom? Well, you may use the designs we have shown you here as inspiration. You can also try looking at our collection of blue bathrooms and gray bathrooms which can be an added inspiration for you.