15 Chic and Pretty Pink Bathroom Designs
Well, choosing the right color for your bathroom and the right shade and combination is not an easy task and requires a lot of research. Most homeowner chooses to use cool colors that will provide a refreshing feeling and will give one a relaxing shower. Anyway, it is best to combine the dark colors with the bright colors in your walls, floors or even in the furniture you use. So today, we will present to you how the designers used bright color in bathroom designs like the pink. Pink is unconventional, so you may use it to give you a retro look or a Victorian look. Also the pink color is considered to be the best color to suit the skin tone when applying a make up in the bathroom.
Pink bathroom is only good for girls since it is a feminine color and it is simply pretty. But we should understand that even pink is the chosen color, it doesn't mean that the bathroom should be all in pink. We may try to consider applying or combining with different shades like white for your accessories, furniture, toilet, and curtains that will make your pink bathroom look prettier. And so to give you more ideas to achieve a pink bathroom, why don't you check the different Pink Bathroom Designs below.
Laufen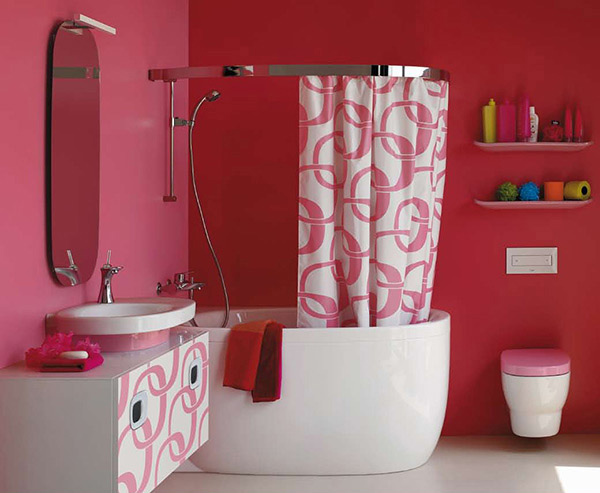 The customized paint used in the cabinet below the sink perfectly matches the color and design of the curtain used here.
Light Pink Bathroom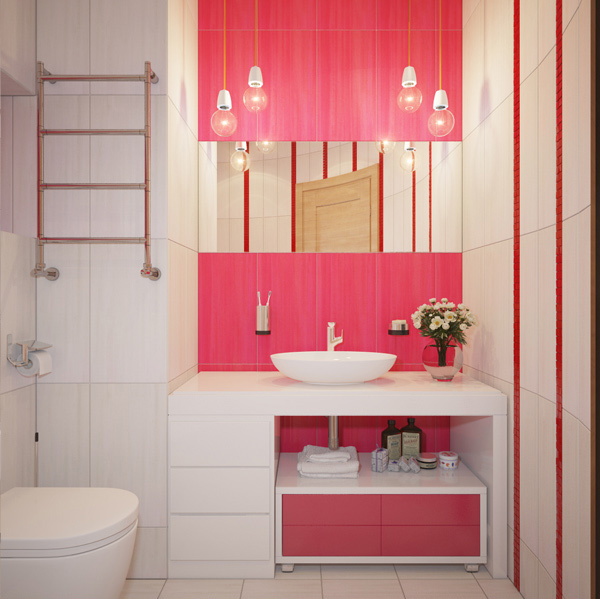 The glass material was used by the designer to have a transparent division between the shower areas to the powder area.
Acif Pink Bathroom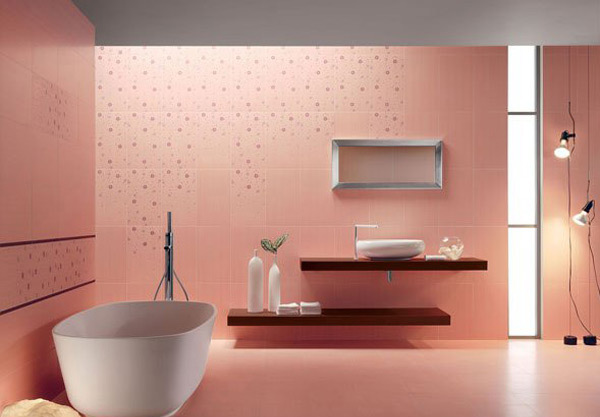 The white tub as well as the vivid lights used in this pink bathroom is very effective to come up with a luxurious bath.
Sari Medina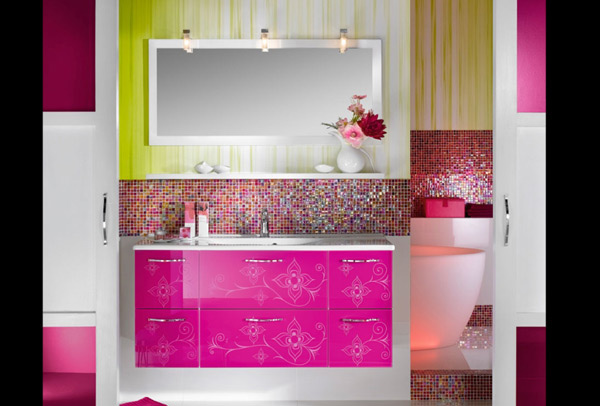 As you can see the designer make use of a cast concrete sink and a stainless steel toilet that completely shows elegance.
Pink Teen Bathroom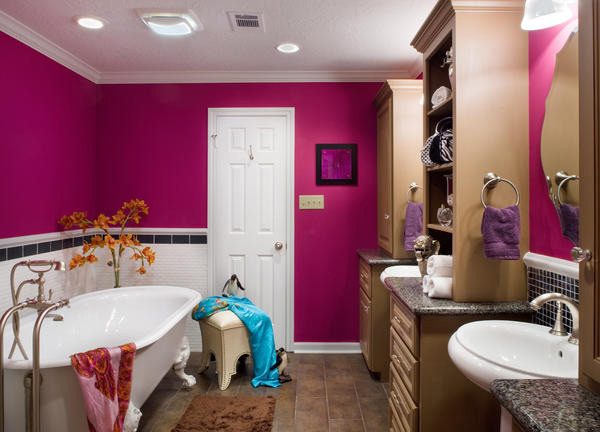 Here is the teen bathroom that combines with some traditional and contemporary elements that makes it more hip and fun to stay.
Modern Pink Bathroom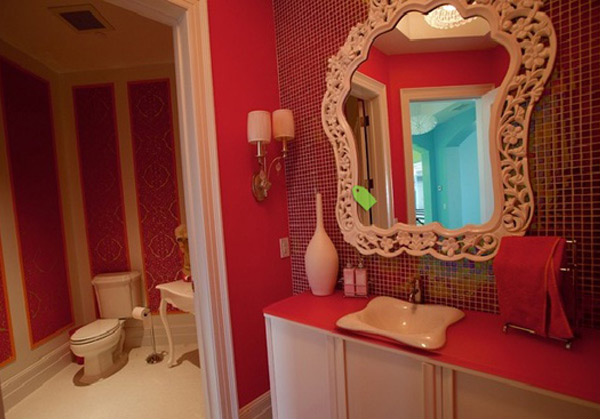 Here is a large bathroom that has a touch of modernity and you can see how the designer applied the lights to have a relaxing mood.
WC Pink
The lighter shade of pink used here is enough to show how sweet and passionate the owner is.
Pink Bathroom 2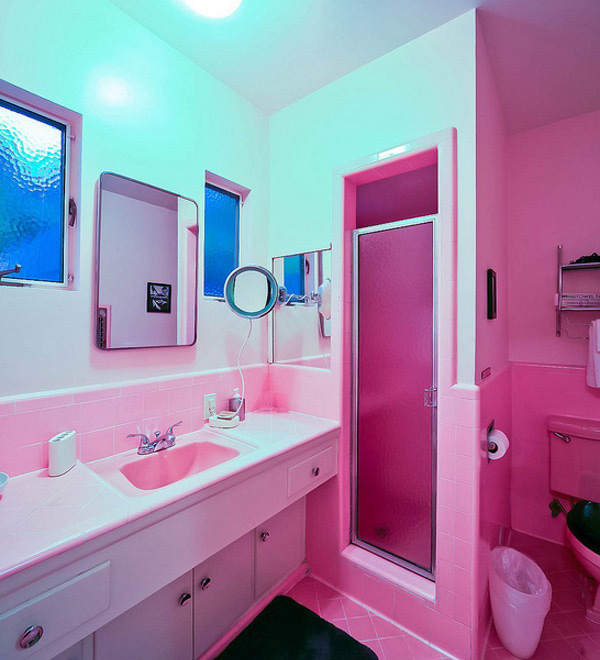 This may be a small pink bathroom but the idea of using the brighter color makes it more spacious.
Pink Metallic Bathroom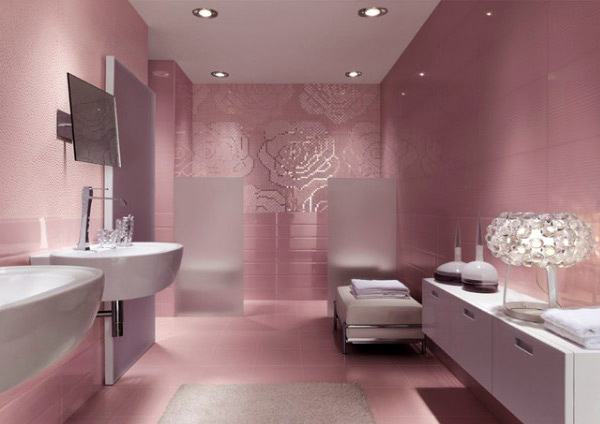 A combination of grey, white and pink together with the amazing lights installed in this area emphasized the floral wallpaper in the shower area.
Paestrum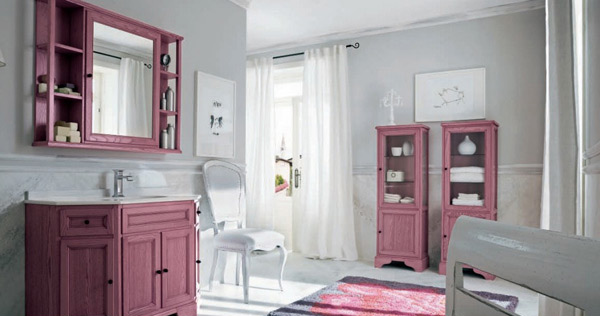 Here is the modern huge bathroom design where you can stay and relax.
Classic Bathroom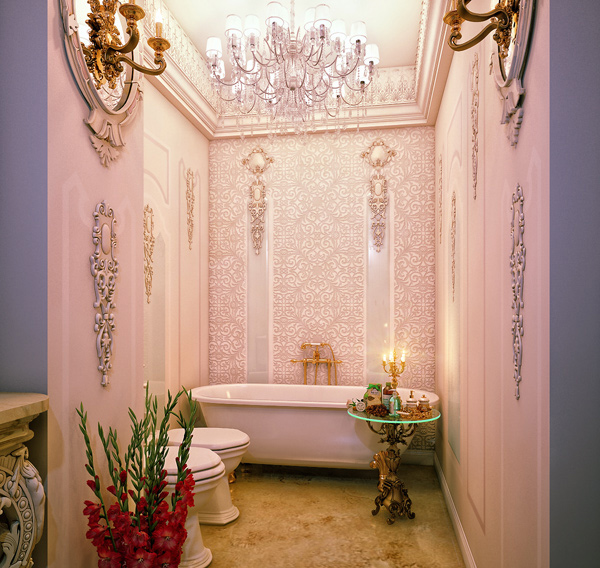 A classic bathroom with light pink ceramic tiles with details that sure made this bathroom look luxurious.
Joy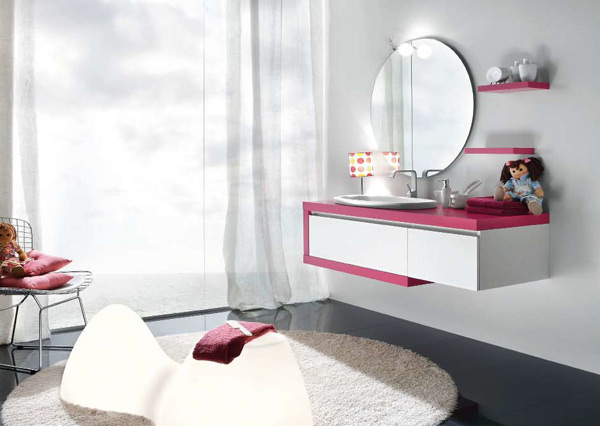 Different shapes and volumes are displayed here with the combination of white and pink palette to make it more modern.
Irina Vintage Patterned Wall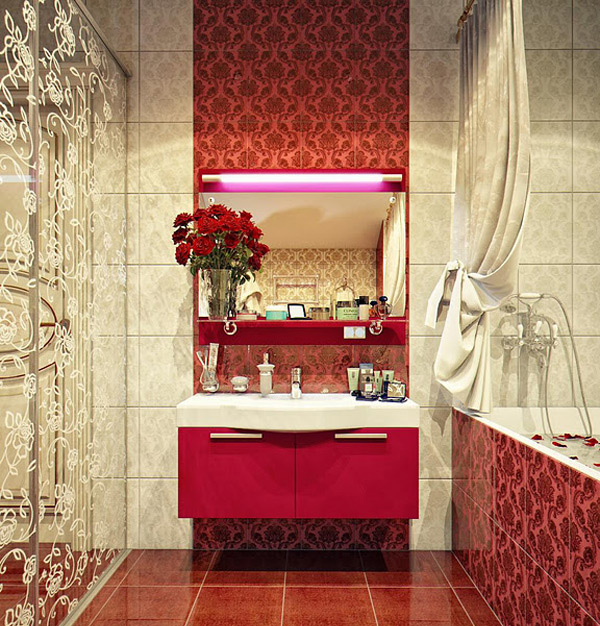 Mosaic vintage patterned walls and tiles are successfully used here to achieve a great and elegant style.
Irina Pink Bathroom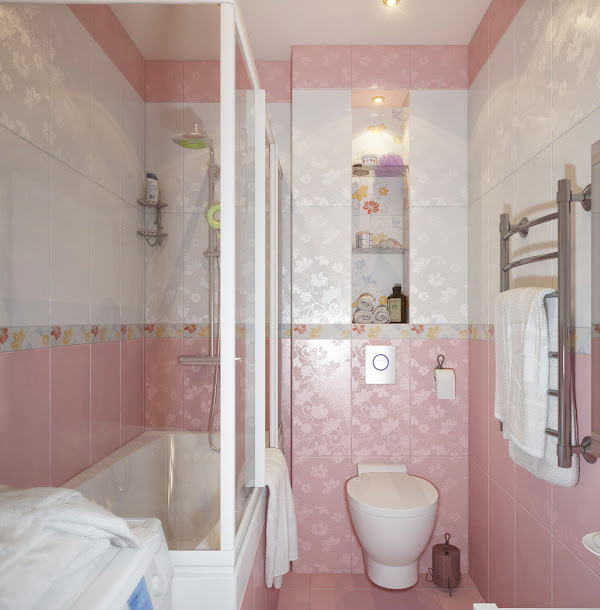 Here is a small pink and white bathroom that is suited for girls because of its very feminine and soft theme.
Irina Pink Bathroom 2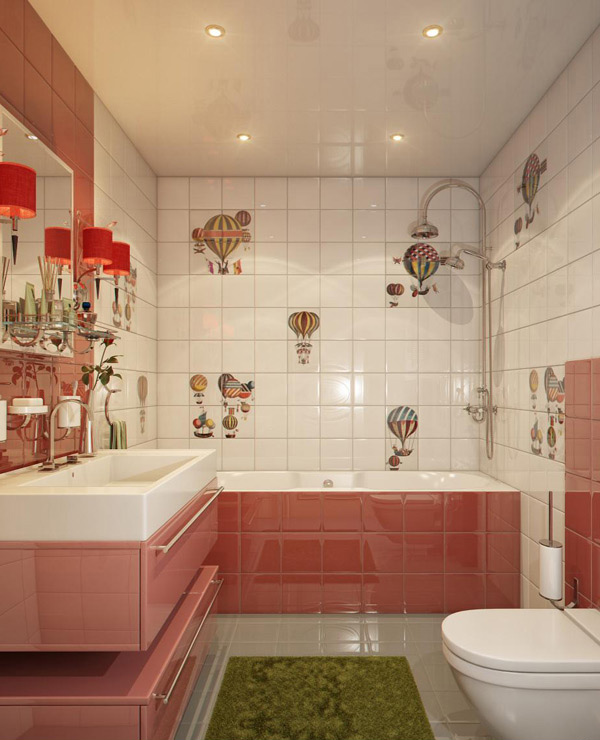 The vibrant lights used here makes this pink and white tiles sparkle that shows how neat and clean it is for women's bathroom.
The designers were able to combine pink with white and even grey colors in the bathroom designs. They applied different stuff, accessories, modern fixtures, dark furniture and white fixture to make these pink bathrooms appear livelier. Yet we can undeniably say that the girls or even other woman will love to have this kind of concept. And so if you have plans in customizing your bathroom for your own well or for your teenage daughter, the beautiful designs above might suit your taste. You can also take a look at equally pleasing purple bathrooms if purple is your color.