15 Bathrooms With Creative Printed Walls
While most bathrooms have plain colors in it, some bathrooms have prints on the wall. These could be wall tiles or some custom prints that were specially made for bathrooms to let it last despite the humid environment. Prints could create a different look to a bathroom and can even make it more attractive. With a lovely bathroom, you will surely not be hesitant to let your guests use it!
So today, we have collected some bathrooms with creative printed walls. Like what we said, these walls vary in materials but they all look pretty stunning as abstract designs, flowers and many others spread into a bathroom's accent wall or even to the entire wall. Take a look at the pictures we have gathered below:
Green Bathroom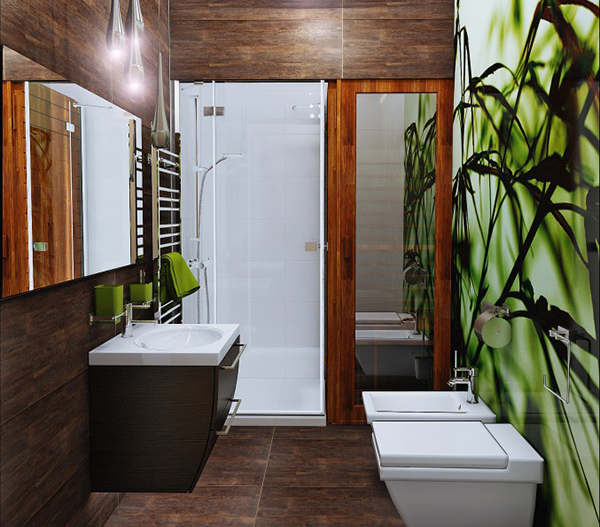 To give this bathroom that natural feel, it has a custom wall print of bamboo leaves.
Bathroom 15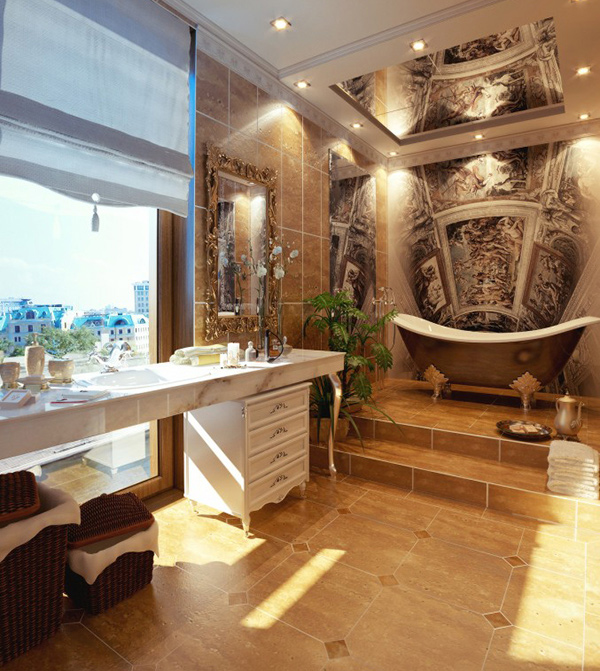 A classical bathroom has a beautiful classical drawing on the wall which reflects on the mirror installed on the ceiling.
Modern Interior at Jade Beach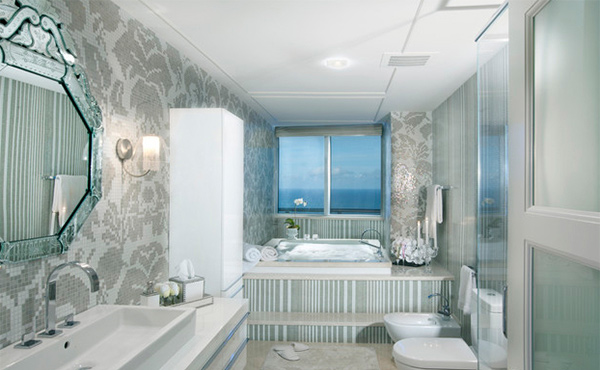 The printed wall tiles looks like a wallpaper but it sure is lovely giving a personal statement to the bathroom.
R2-Master Bath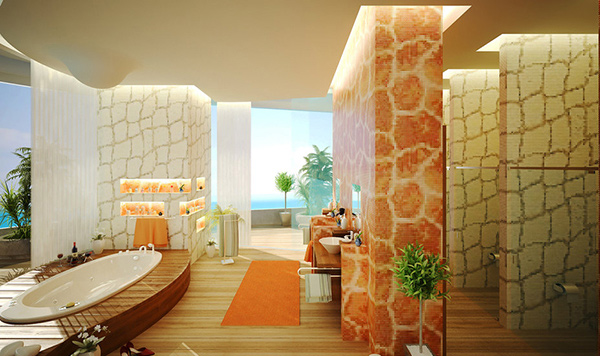 Who would think that a bathroom can have animal skin prints all over it?
Bath for Girl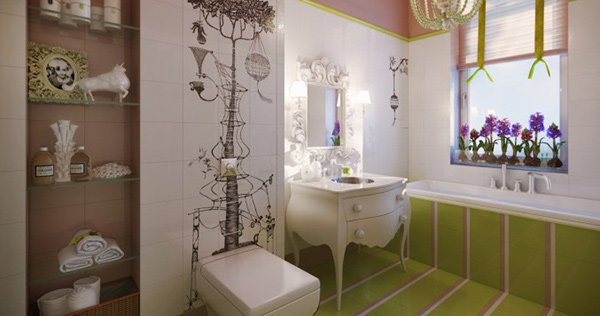 The subtle print on the wall is indeed gorgeous. No doubt, it can add appeal to the bathroom's interior.
Main Bathroom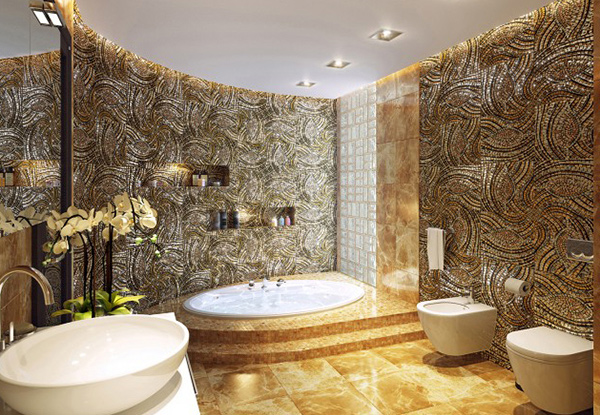 The wall of this bathroom are filled with lovely mosaic tiles in swirls. But instead of placing it for the entire wall, it placed a different touch to the walls near the tub and in other areas of the bathroom.
Bathroom Concept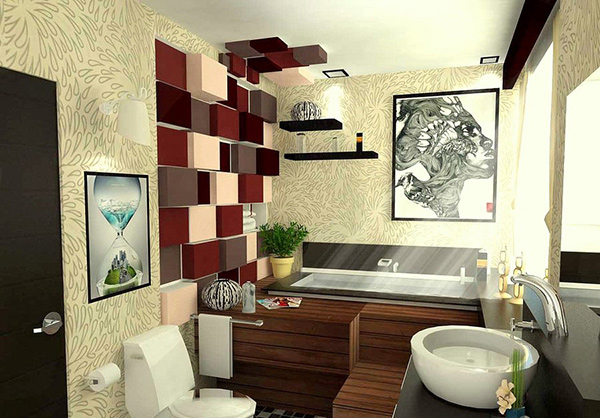 A modern bath designed based on the client's specs. The wall has simple prints on it but it has a great impact to the entire look.
Bathroom 3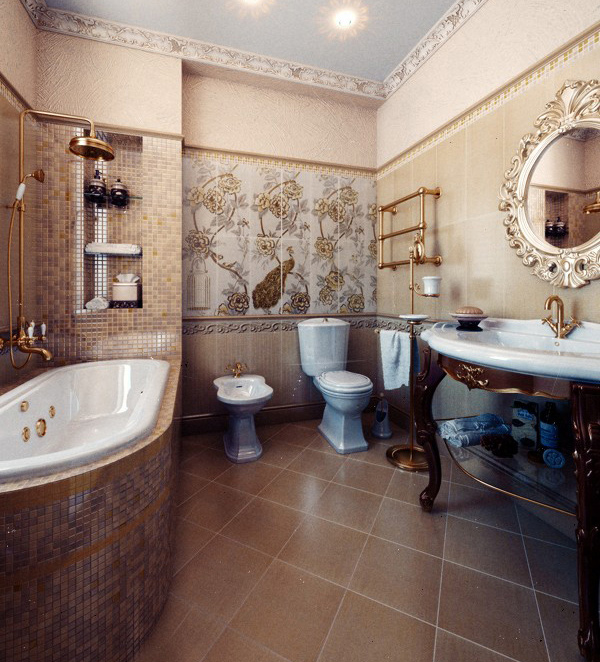 A vintage bathroom that has printed wall tiles on one side. The ceiling mouldings, furniture and other parts of this bathroom all had intricate details on it to give it a Victorian touch.
Water House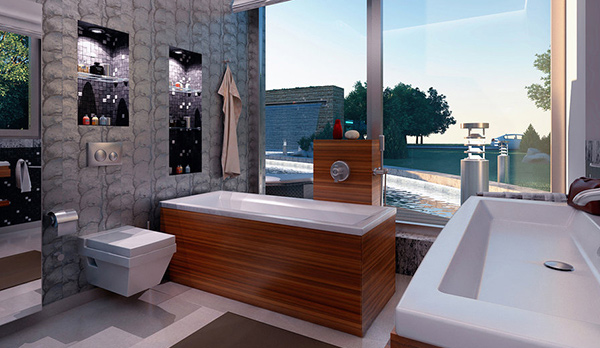 Scallops on the wall brings in sophistication to this bathroom. The built-in wall shelf in mosaic tiles matched well with the design.
Bath on Moscow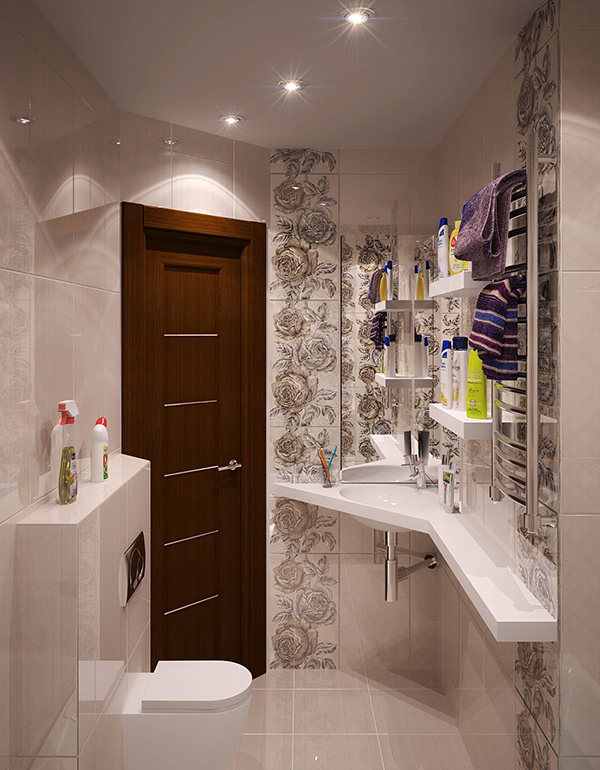 Lovely roses on the wall add a chic look to this small bathroom. With prints and plains combined, the wall looked great!
Master Bathroom Idea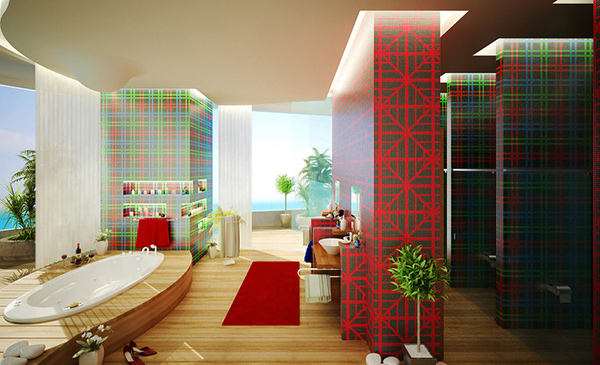 A bathroom wall with bold colors and prints of it. Geometric wall design and plaids were combined here.
Hollywood Residence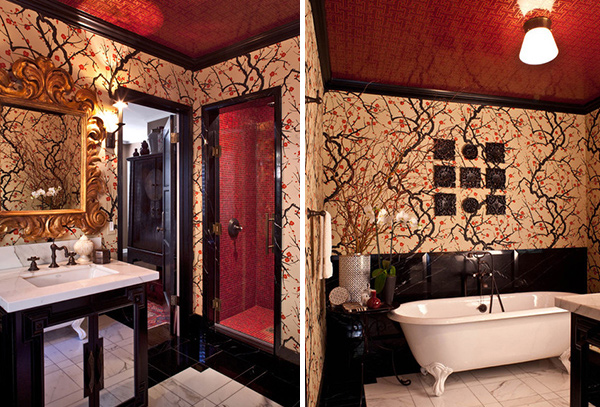 This bathroom is a head turner because of the wall and ceiling prints in it. It seems to have a Japanese theme in its choice of color and design.
Apartment Moscow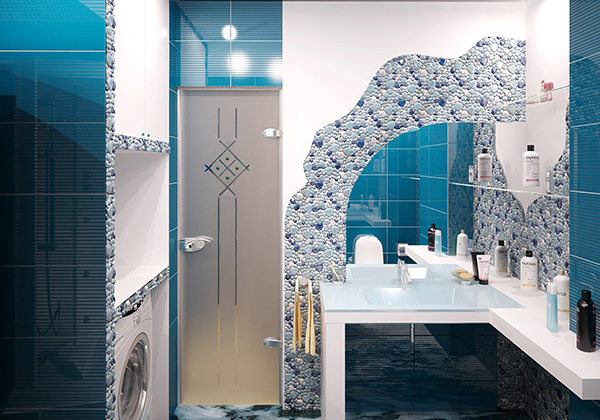 A fabulous bathroom in blue! It has an underwater theme. The wall prints are bubbles while the floor has a lovely dolphin design on it.
Bath Red Flowers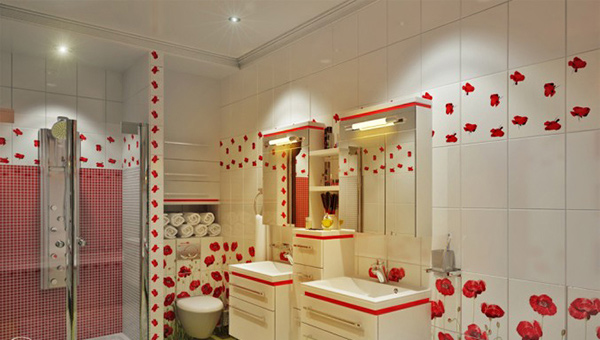 One fashionable bathroom with red flowers on the wall. Totally stunning!
Bathroom Design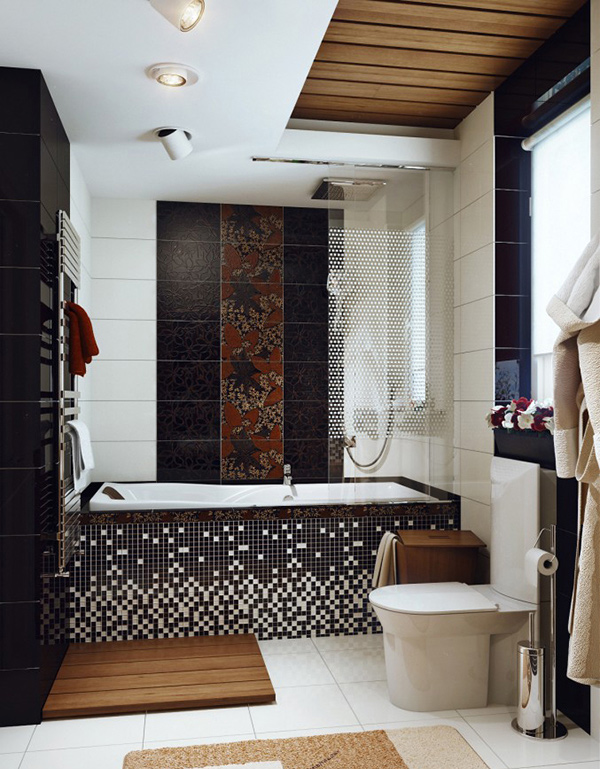 Combination of printed wall tiles a mosaic tiles for the bath tub resulted into an impressive bathroom design despite its use of dark colors.
Prints can also be great for the bathroom like the ones you see above. It can add a different statement to your space and will even make it a cozier place to clean-up and refresh yourself. If you want to see more bathrooms with prints, our collection of bathrooms with decorative wall tiles. For sure, you will be able to get not just wall design ideas but also bathroom design inspirations.