A Modern Rustic Tunken Pioneer Log in Montana
Rustic homes have a different kind of beauty as it used wood and other natural materials for both the interior and the exterior of the house. We have featured other rustic homes before and they all look gorgeous because of their natural beauty. But what is nice with rustic homes these days is that they have modern functions just like this home we will feature today.
A mountain rustic log cabin called The Tunken is located on 160 acres of pristine wilderness in Hamilton, Montana. It has 7,746 square foot space with six bedroom and four bathroom crafted by top notch artisans. The home has plenty of seclusion with dramatic views of the snow capped Bitterroot peaks. Meanwhile, the kitchen was built for entertaining and is the focal point of the home with high-end appliances and a butler's pantry. It also has great room that features vaulted ceilings with hand forged chandeliers. The wooden flooring is comprised of 200-year-old reclaimed wood derived from railroad trestles and barns from the east coast. In the living room is a space where social gatherings can be held and is centered around a massive wood burning rock fireplace.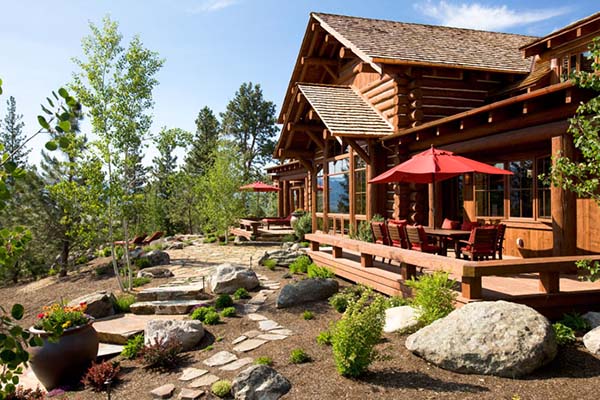 Logs from burned-out forests were squared off by hand in the inside and rounded on the outside. It looks lovely when used for the exterior.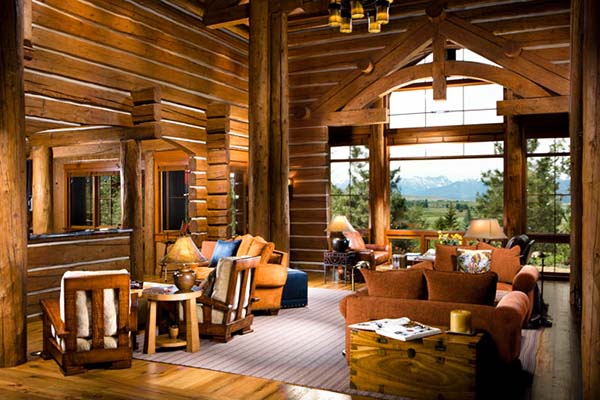 Using this log for the house made it easier to hang decors and avoid dust from collecting into the logs.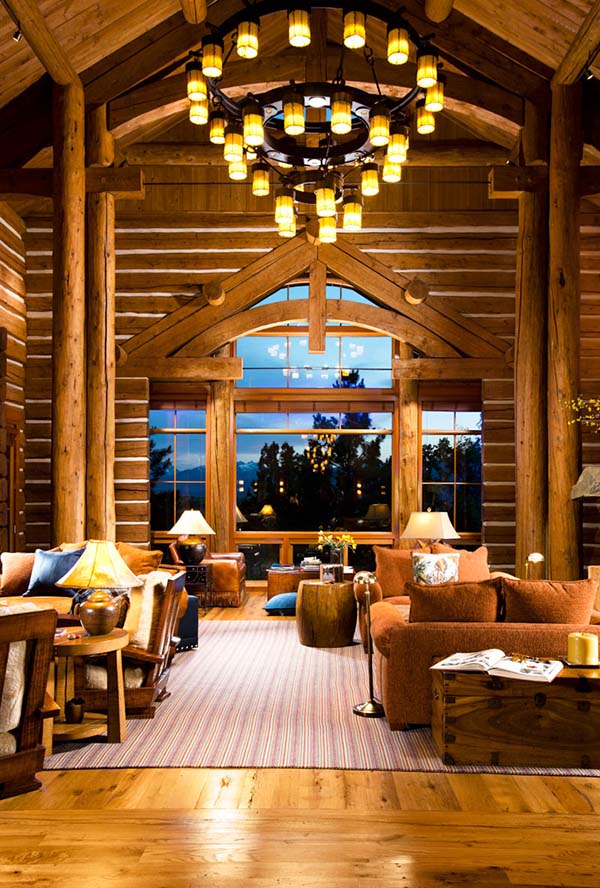 The living area has high ceilings and large windows with a big chandelier.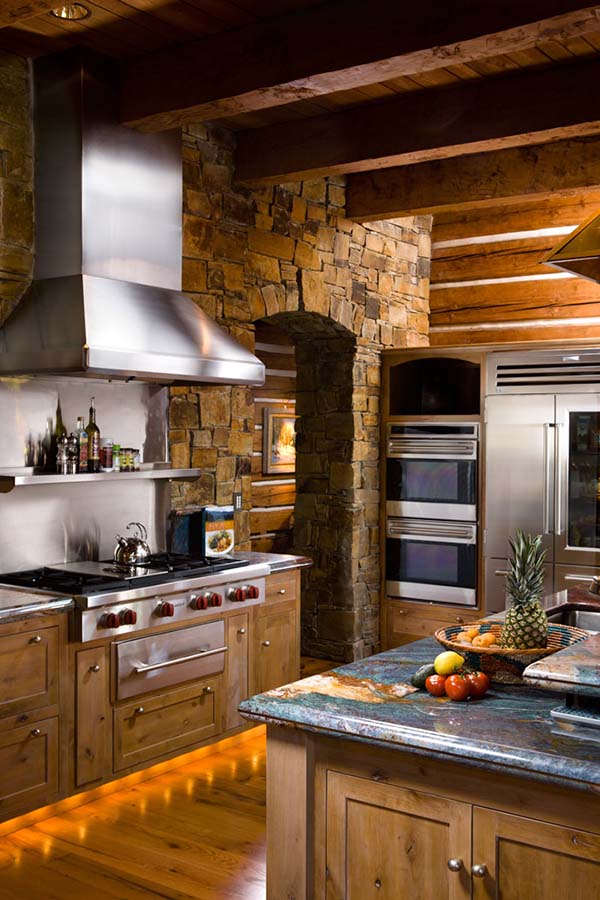 This is the kitchen with brick walls and modern kitchen appliances. I love the under lights of the cabinets.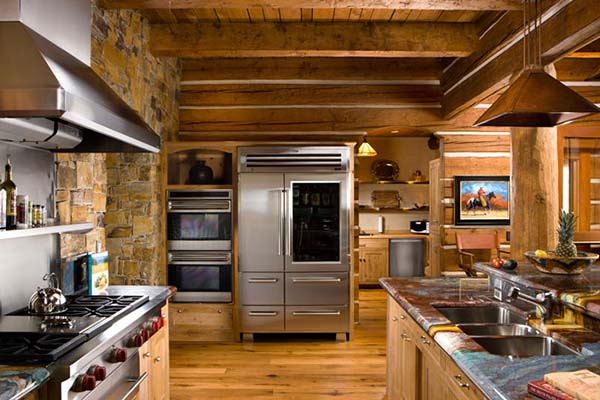 The spacious kitchen has all the functions one needs for preparing food.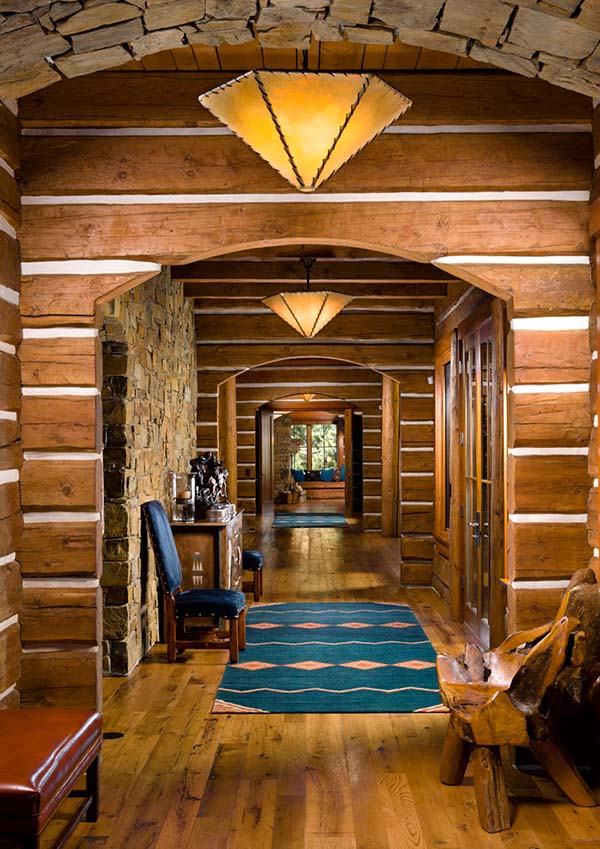 This is the hallway of the house with arced ways that connect the different areas.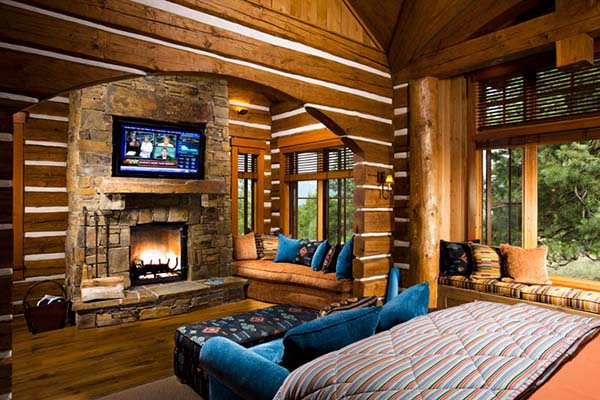 The master bedroom retreat showcases a private sitting area with a fireplace. It also has a dressing area, master bathroom and an office with a fireplace.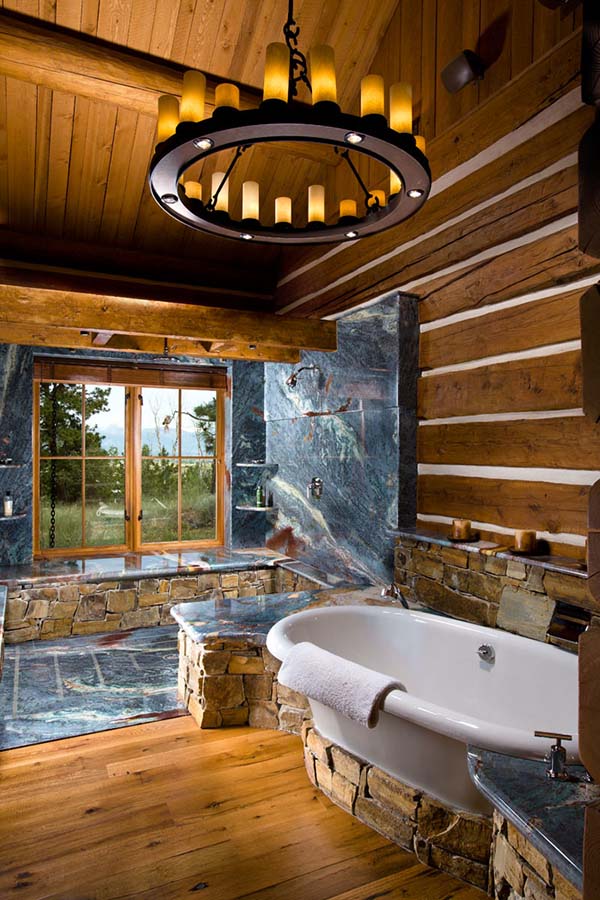 This bathroom combines wood and stone with a spacious shower area and bath tub.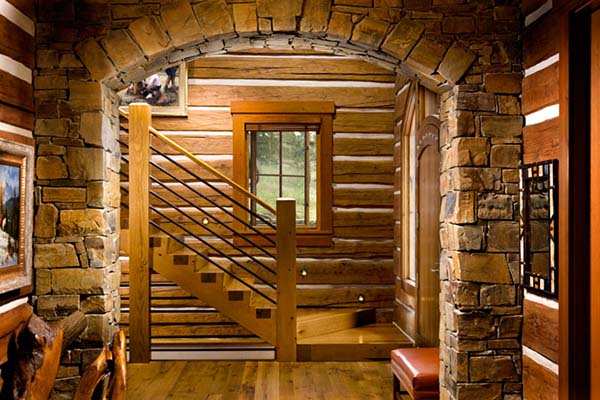 This staircase leads to the upper and lower areas of the house.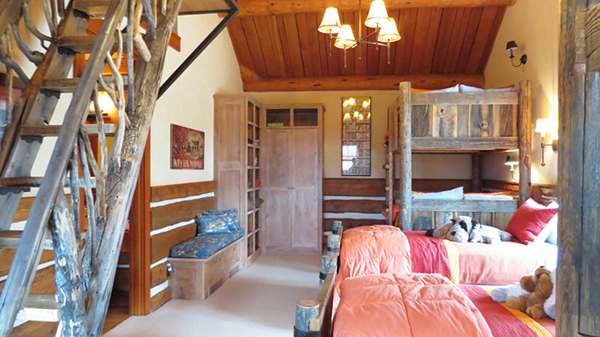 This bedroom has two twin beds for kids using red and orange colors.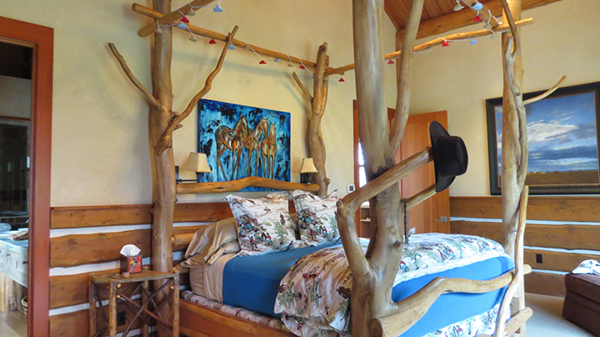 Who would expect that a blue bedding set would love amazing in a rustic bedroom.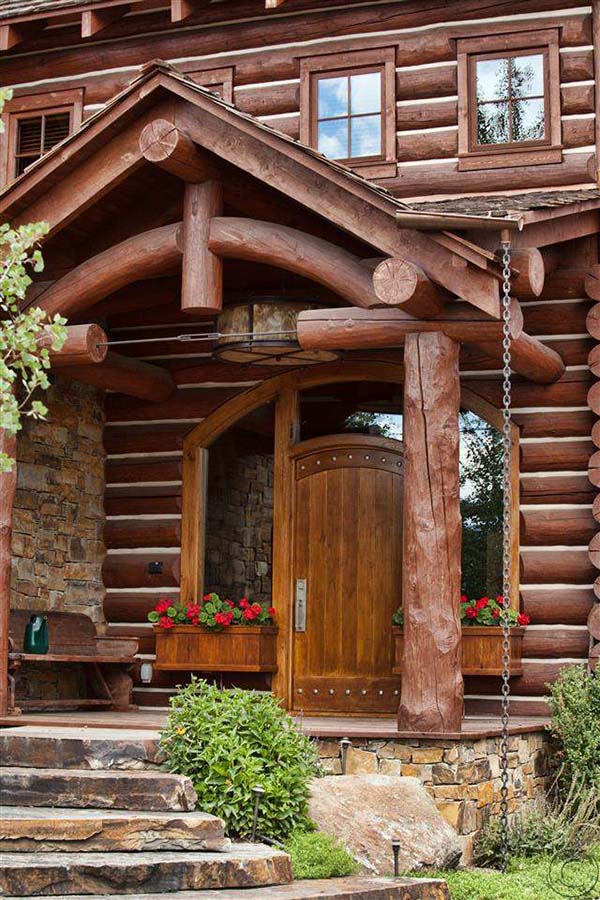 The entrance of the house has a wooden arc that is a lovely contrast to the straight lines of the exterior.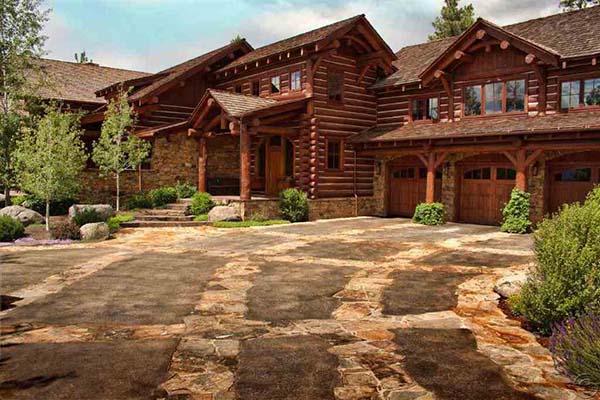 It sure is a beautiful house indeed! You can see here that even the pathway is made of stone.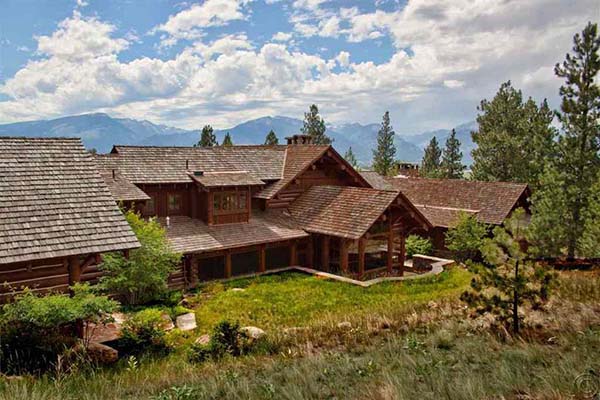 Aside from the lovely house, the outdoor area has greens around it.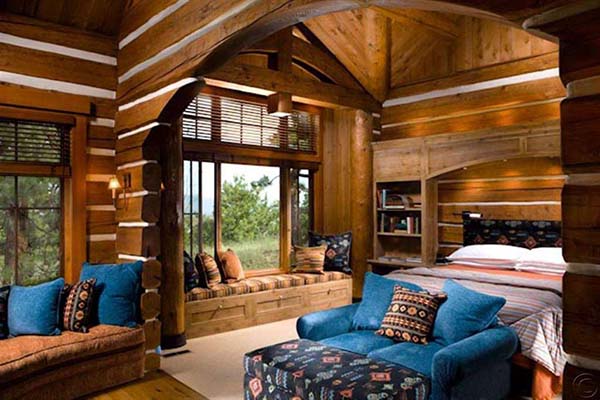 Another beautiful bedroom with blue and white and some patterns in it.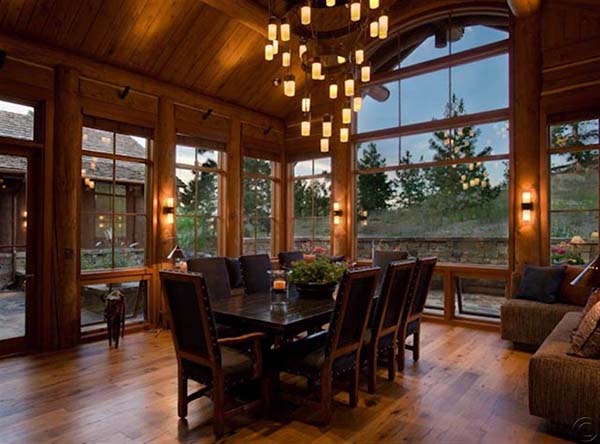 The dining area gives you a view of the outer are which makes dining more fun.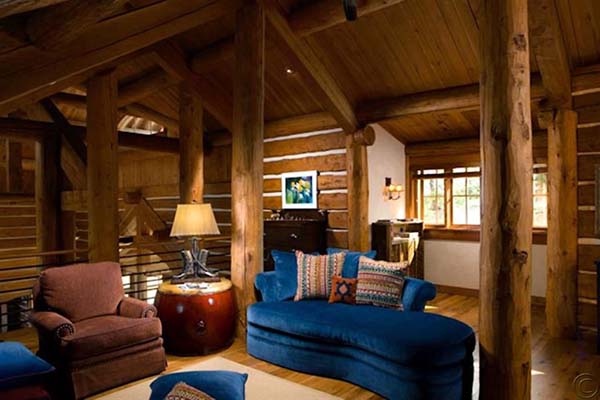 A seating area that also has blue colors in it and a rounded sofa.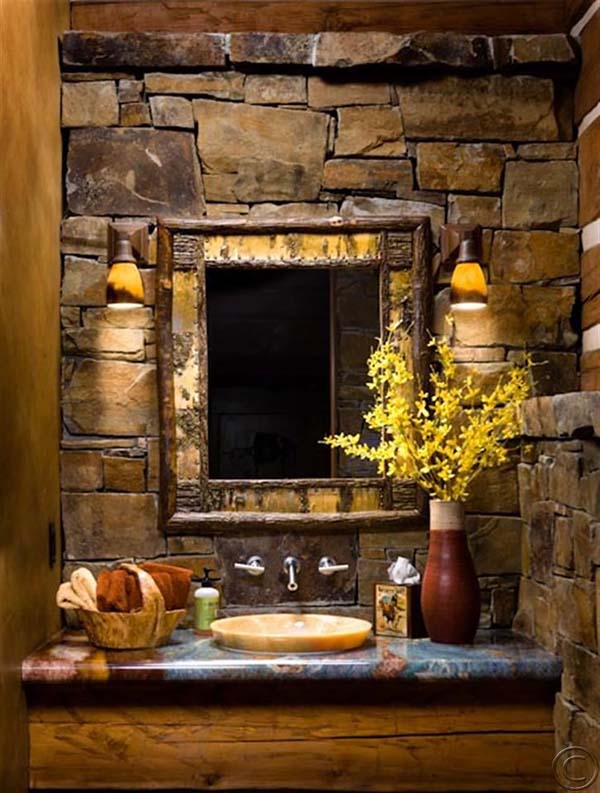 The powder room has a combination of stones and wood with a granite countertop.
Aside from a lovely interior, it also has an outdoor space for entertaining with a fireplace. It also has a heated three car garage with custom carriage house garage doors. Aside from the main house, there are also two guest houses that are separate from the home, a barn and wonderful water features. Pioneer Log Homes designed this gorgeous rustic cabin. For sure, once you are inside, you will feel even more relaxed.