Mind Blowing Underground Luxury Home Will Keep You Safe from the Nuclear War
We cannot deny the fact that the possibility of a nuclear war might be happening in the near future especially with the never-ending rift between the US and North Korea. By now, you might wonder how you can survive such a catastrophe since a nuclear bomb would kill anyone and everyone in the area. It would be totally devastating. It is indeed heartbreaking to picture out such a depressing state but let us all pray that it won't happen. While other people are wondering how to survive a nuclear war, one home in Georgia actually prepared for it. And with the looks of it, those inside this luxury underground home might indeed survive the nuclear war since it is 45 feet below the ground.
There is a giant underground home which is set in 32 acres of land and covers more than 14,000 feet of living space. The Bunker is a former US Army base which was converted into a luxurious home. It has 3 feet thick walls and was built during the Cold War in 1969. It was fully renovated in 2012 into a private residence with air intake systems, decontamination showers, a nurse's room and even a $100,000 worth of CCTV system. Aside from that, the home also has hot water, humidity controls, and solar panels. Isn't it amazing that aside from being built underground, this home is also sustainable and earth friendly? This house is the only private underground bunker and it would indeed be amazing to live in here. Take a look at some photos of the home below.
Location: Savannah, Georgia
Style: Modern
Type of Space: Underground Bunker
Unique feature: The only private underground bunker which has many luxurious features turning it into a home. The bunker could protect those living in it from a nuclear explosion.
Similar House: Before and After: Remodel of the RGR Private House in Italy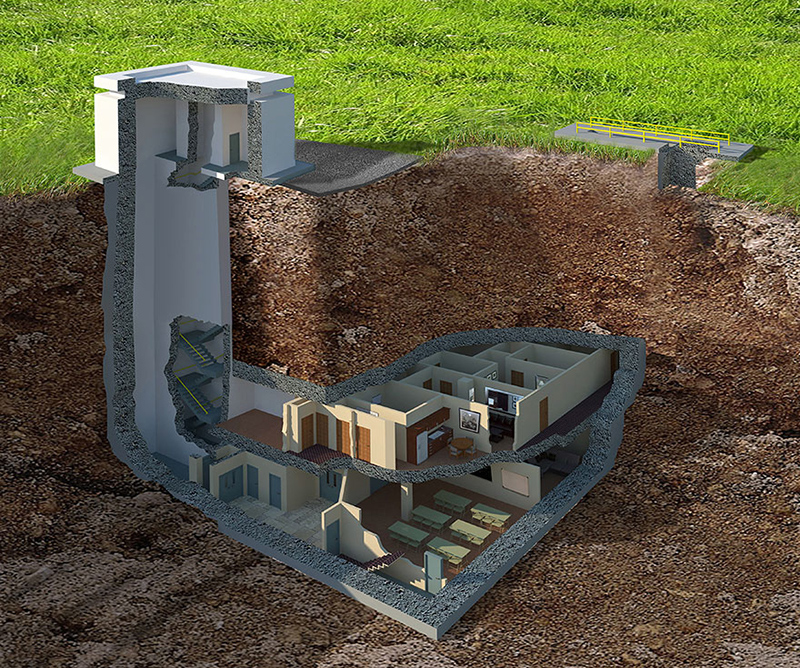 This is how the bunker looks like. You can see how deep it is on the ground and also the interior layout. The ground floor is reached through a flight of stairs and everything is made from concrete. It does look scary and impossible but this place really exists!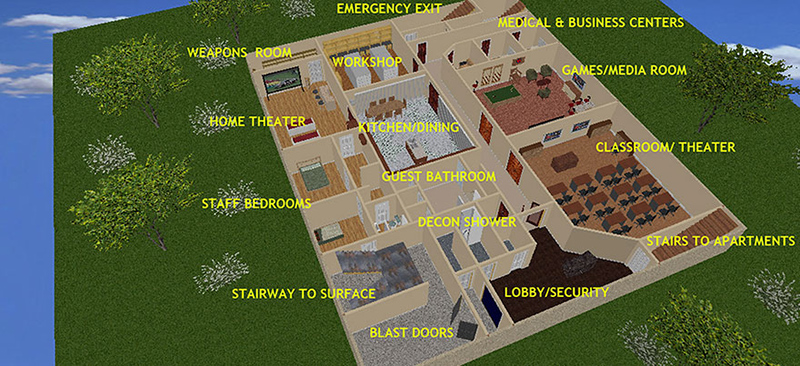 The home has two floors wherein the ground floor contains the kitchen and dining area, guest bathroom, home theater, gaming room and others. It even has a classroom too!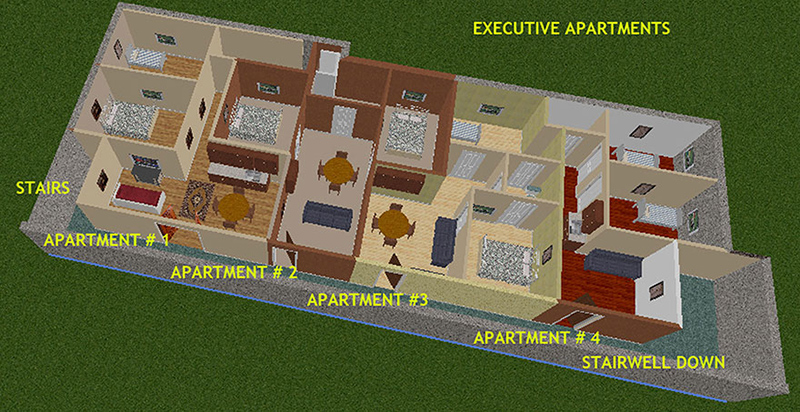 The upper floor features the bedrooms which are separated in different apartments. As you can see, the house is spacious and can accommodate many people.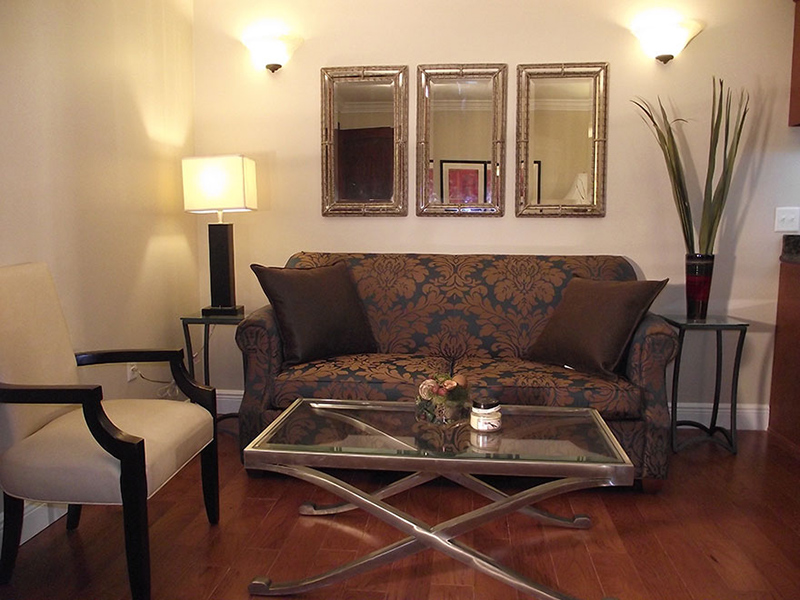 Now, this is the living room with a comfy damask sofa and a glass stainless coffee table. I actually think that this space can still be improved and it just look too classic and dull despite the mirrors and the table lamp.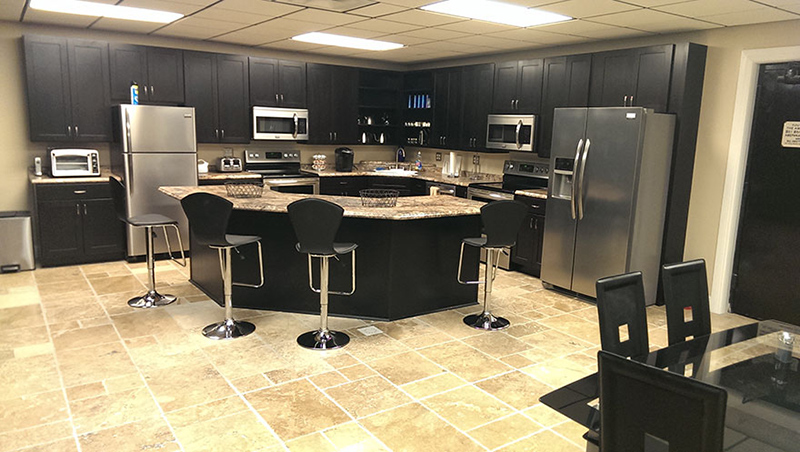 Seen here is the large kitchen. With one look at the kitchen, you can tell that the owner of this bunker loves to cook. The kitchen utilizes black colors paired with stone textured ceramic tiles and a countertop with a similar texture.
Read Also: Before and After: A Horse Stable is Transformed into a Home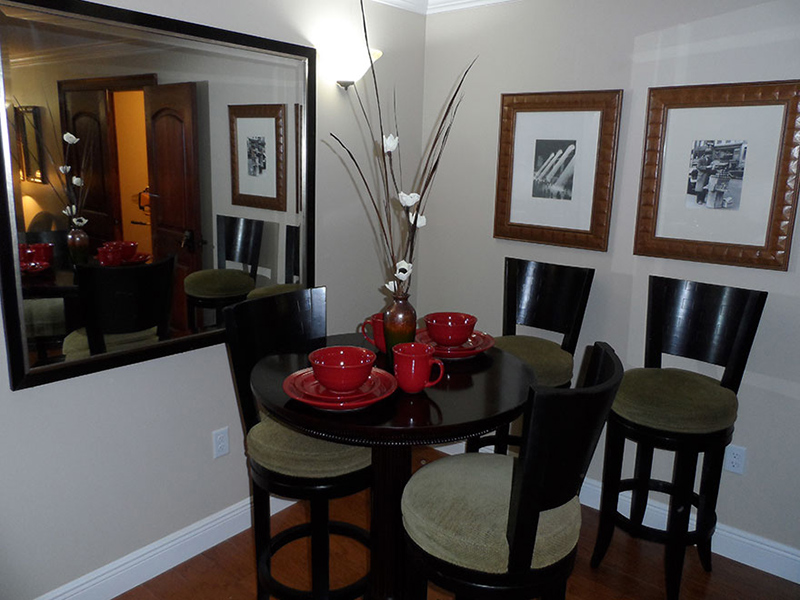 This is the communal area where guests can get a cup of coffee or tea. The dark wood dining set is used here while a mirror of the same wooden finish is seen on the wall. This space is actually a little dark. But with proper lighting and improved interior design, this will surely look more inviting.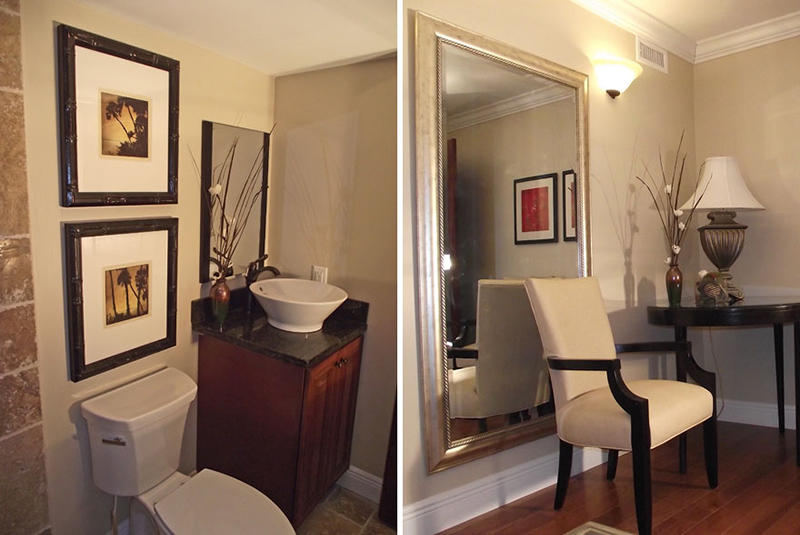 In this photo, you can get a glimpse of the bathroom with framed wall arts and a seating area. Notice that there is also a mirror here behind the chair just like what we saw in the living room and communal area. Aside from that, you can also notice the color scheme that is used in the space which is neutral colors.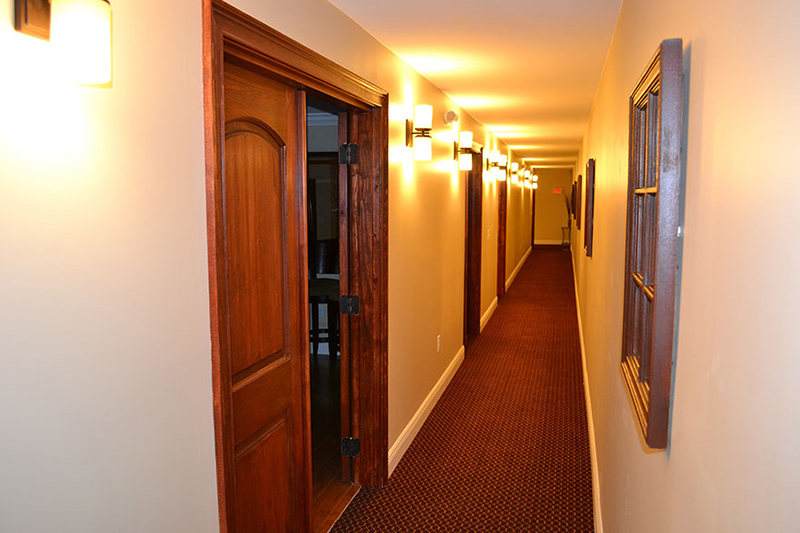 The hallway is well-lighted with wall sconces. If I am not mistaken, this area is on the upper level where the bedrooms are found.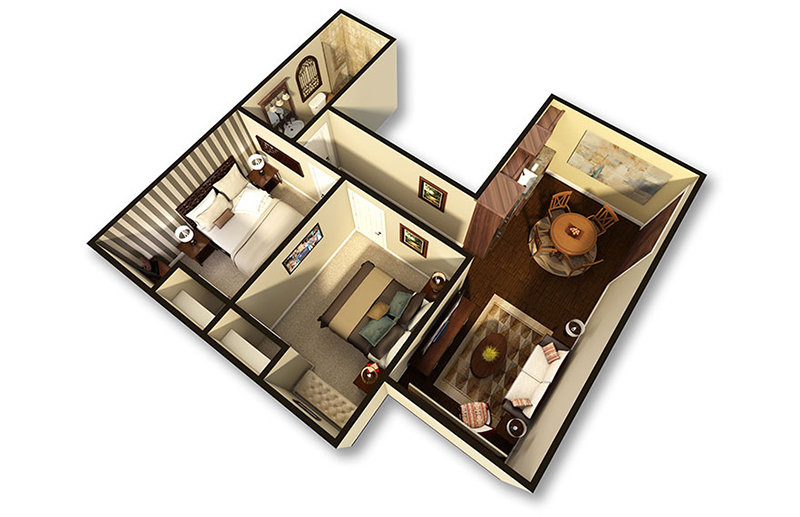 Here's a better look at the 3D rendering of the home's floor layout where you can see the bedroom and another area of the house.
Would you live in a house like this? Well if you are really serious about surviving a nuclear war, you can get this house which is currently for sale. With the looks of it, it is obvious that the bunker is very expensive because of number one, it is hard to make a house under the ground. Caters News also revealed the statement of the co-owner of Bastion Holdings that the house is a preparation of this "increasingly dangerous world." Because of the home's design, it became a safe haven for any family or even the government if they want ultimate comfort and security.