Enchanting Lake Views in the Buisson Residence in Virginia
It is true that most of us are dreaming to have a comfortable and an extraordinary house that will stand out among the other houses in our place. Along with that we are very keen of how our chosen designer would come up with an original and unique style. Today we will explore the different angles and ideas of a contemporary house designed and built in Central Virginia. The house is named Buisson Residence. The designer particularly ensures its detailed minimal ideas and precise concept.
Well, as I have observed this house has a main organizational element which is the two "L" shaped brick walls and it is connected by a glass enclosed bridge. The glass combines with the larger L. That area containes the primary spaces and this can provide southern and western views towards the lake. Let's have a tour to the different areas of this house as we see the images below.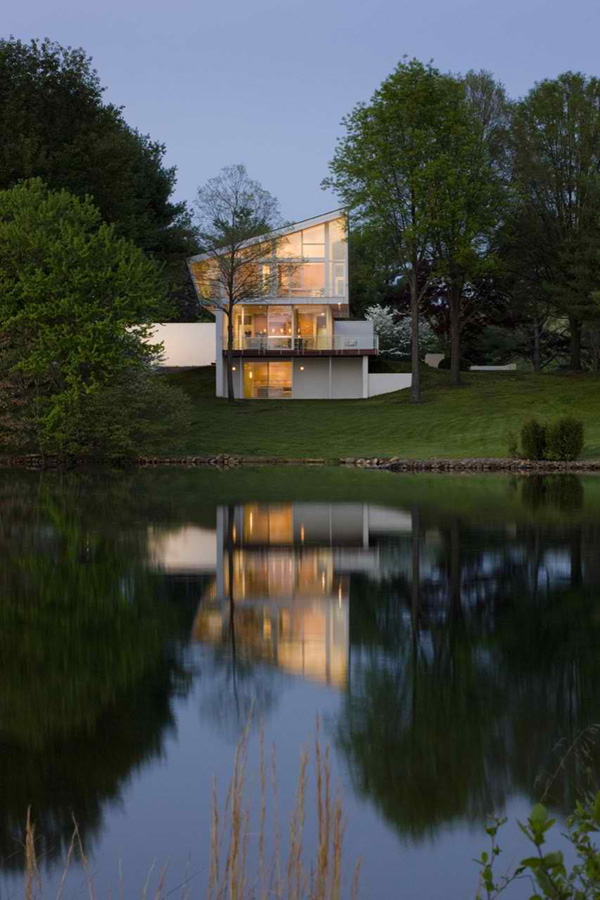 This house is fabulously seated in the heart of nature that highlighted its strong illustration.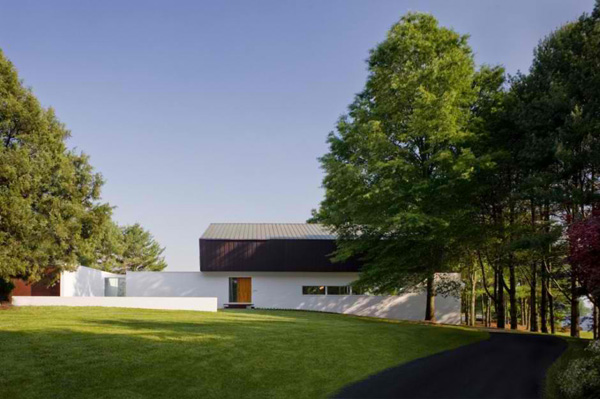 The combination of brown and clean white palette is efficiently implemented in the entrance area.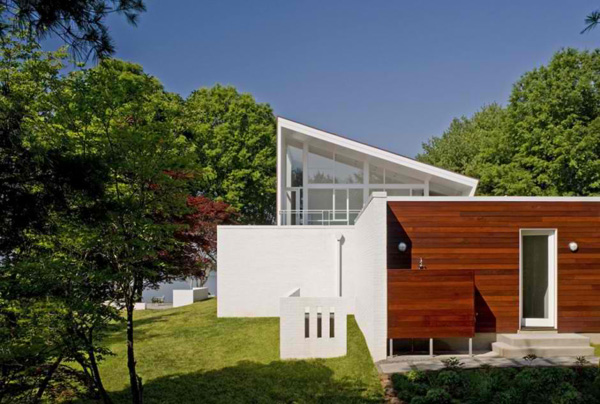 You may certainly see the contrast between the walls when it comes to rough and smooth texture.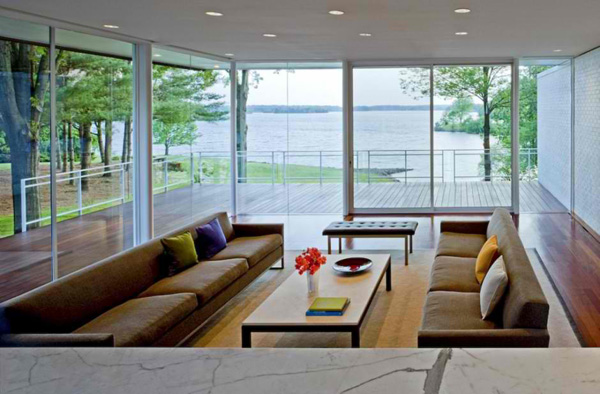 The living area maximizes the idea of enjoying the visible lake views from the glass walls.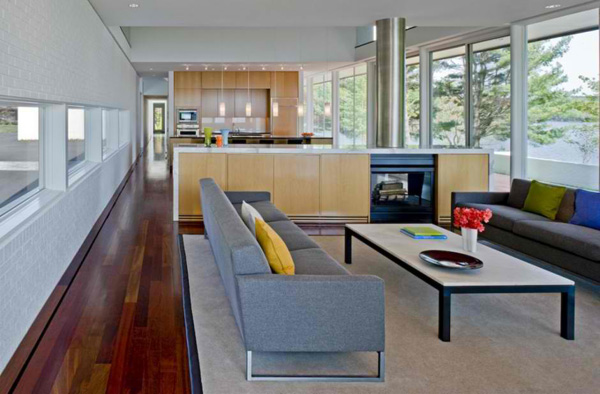 The wooden theme kitchen with the living spaces here are arranged linearly to take the full advantage of the lake.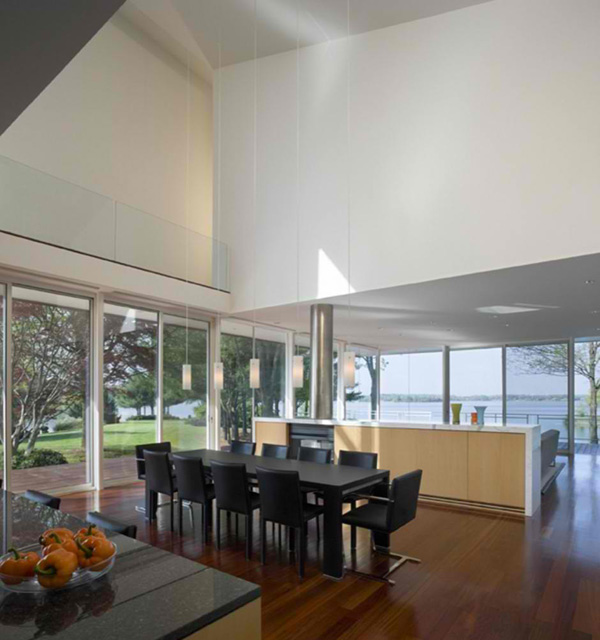 A unique and superb style of dining set is placed in between the kitchen and the living spaces.
To harmonize the white palette in the interior, this white stairs is utilized.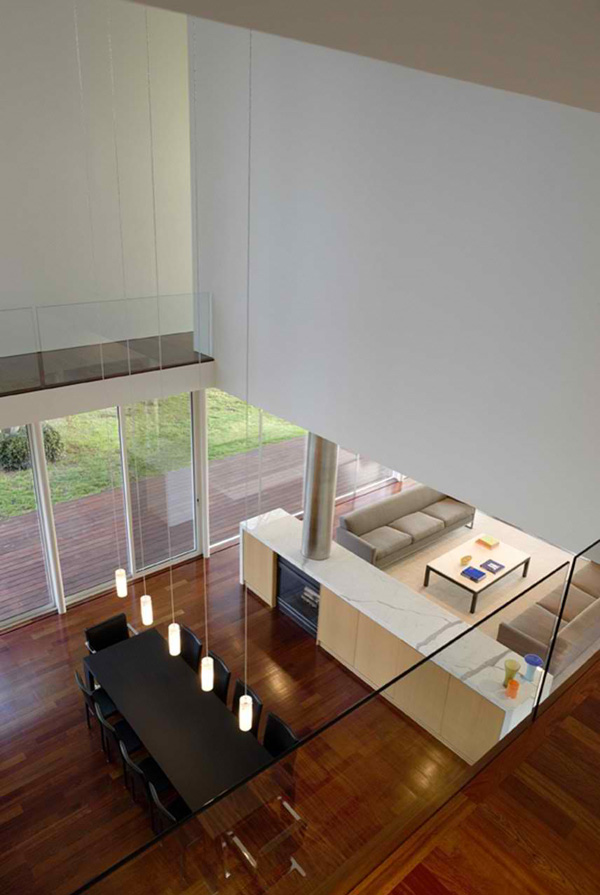 Looking at the astounding views in the first level of the house is possible even if you are standing in the second floor.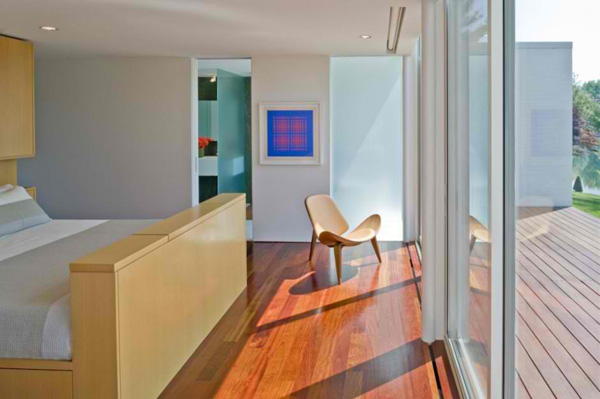 To sustain the light consumption in the house, this glazed wall welcomes the sunlight in the interior every morning.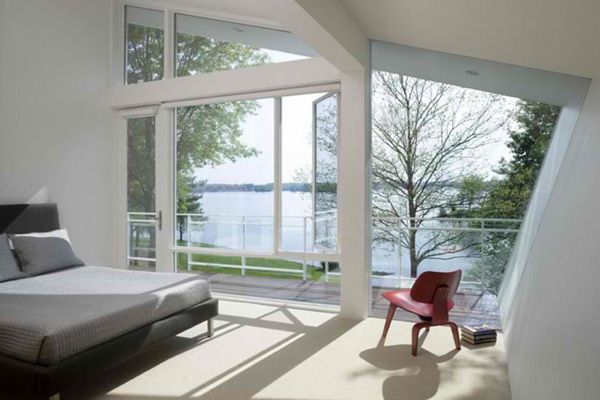 Staying in this bedroom is also a wonderful idea to feel comfortable and at peace as you can see the lake view outside.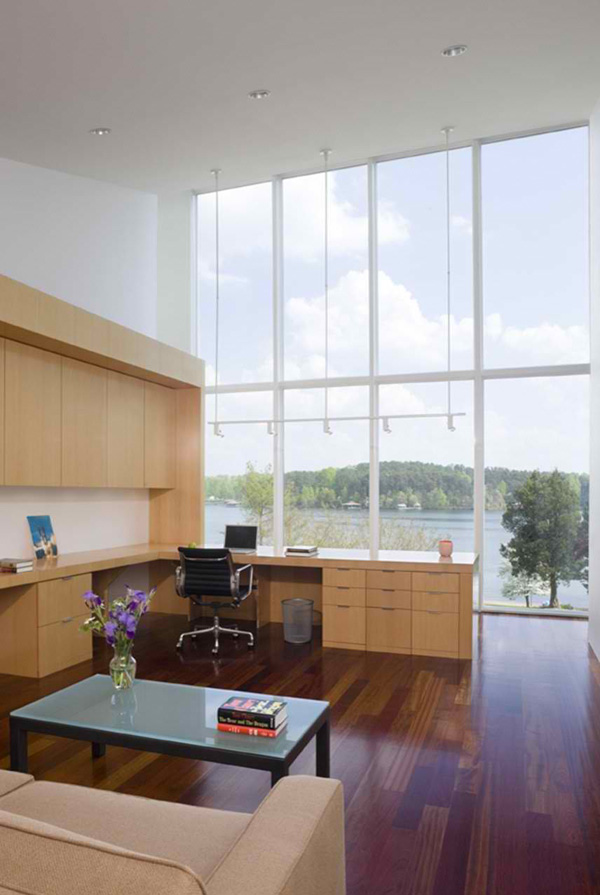 A simple but modern design of office room is well presented here.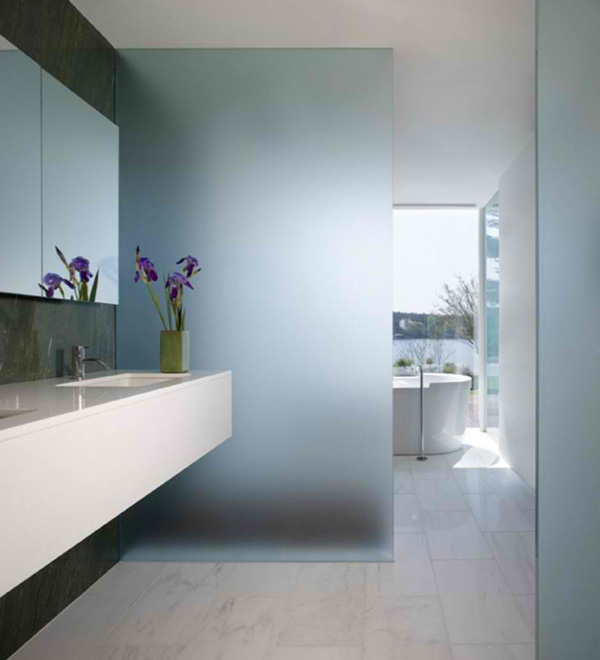 An exceptional and luxurious design of a bathroom.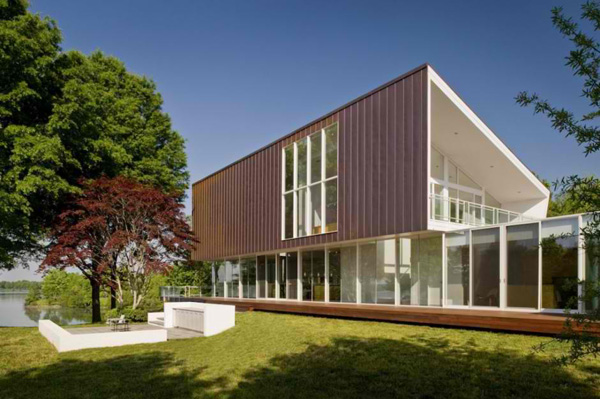 The sloping roof and cantered front wall are designed to prevent the intense winds from the north and shed water from strong storms.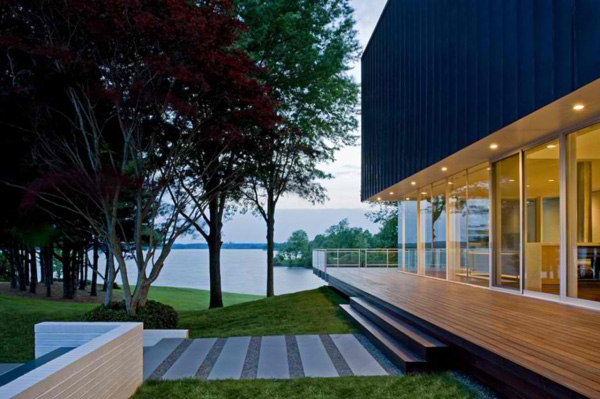 Wooden materials highlighted its important function and elements in the house.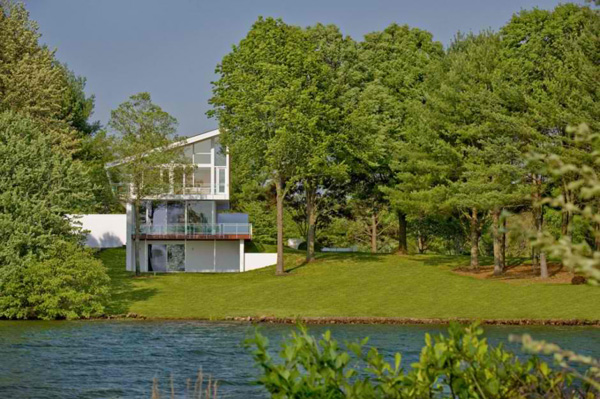 The lake view in the morning is one of the best reasons why the client chose this place.
As I have seen the images above, these prove that the designer completely exhibit the contrast between an ordered human dimension and an unstructured natural condition of the location. The Robert Gurney Architect creatively designed the Buisson Residence. I am sure that the homeowner will enjoy every detail of the house. The features that we have shared here will be of great advantage to you when you decide to start planning your dream house design.