15 Geometric Modern Home Designs
Do you have an eye for modern homes? If you do, you would love this list we have today. Most modern homes have geometric touches in it. We speak of geometric volumes, shapes and lines but some homes stand out because of their outstanding designs. We have chosen some geometric modern home designs and we are certain that you will love this list!
What set a home design apart from the rest are not just its lines and style but also its materials. So, aside from the design, you will be able to see homes that make use of various materials for their exteriors which greatly contribute to their look. Now, feast your eyes on the modern home designs below and pick which one you like best for your own dream home!
Modern Exterior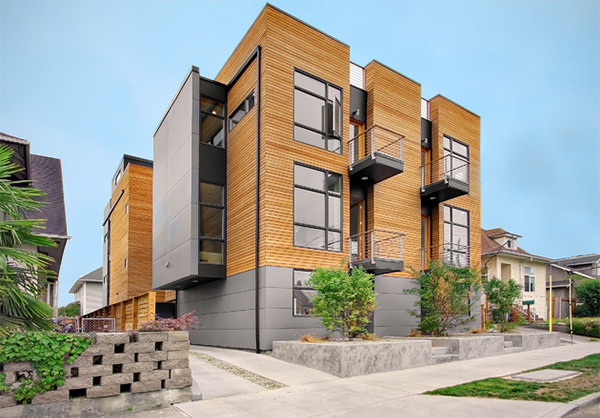 A home in Portland, Ore with a desirable urban design and wood-clad touches. The geometric volumes in it sure are dashing!
Austin Modern House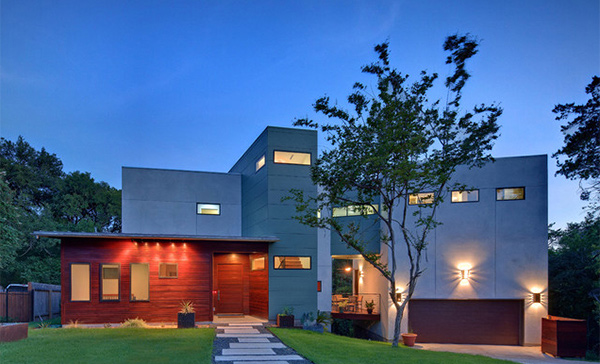 Stucco and hardie panels were used for the home's exterior and it sure looked great on it.
Waldfogel Residence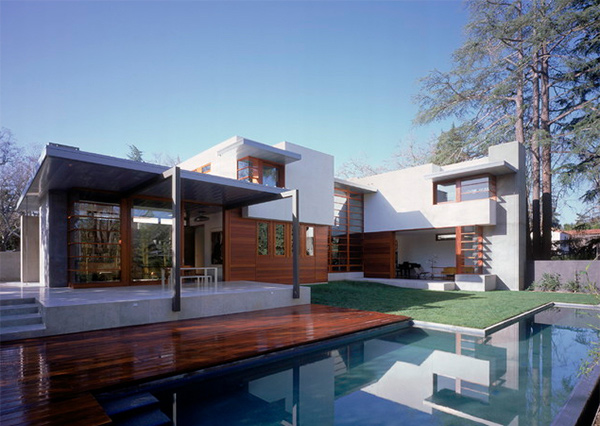 A sustainable contemporary house combines different geometric shapes for the exterior. It also make use of different materials to create varying textures.
Travertine Dream House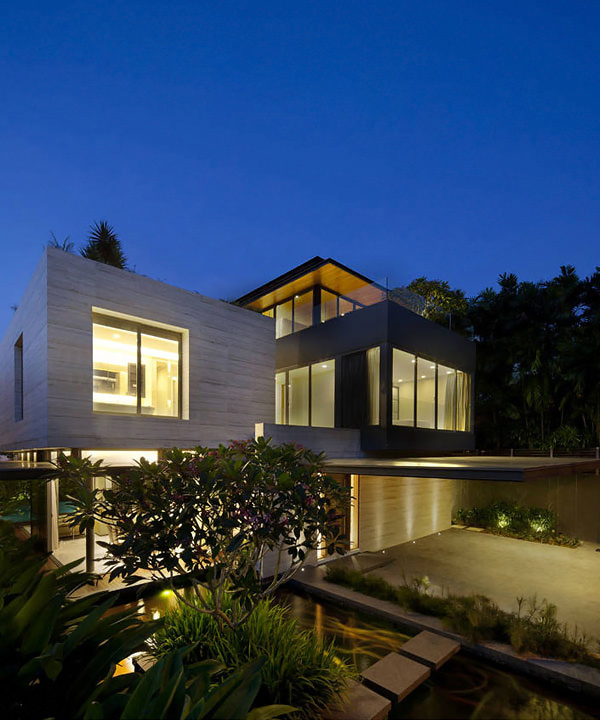 Two parallel blocks of the house were joined together with a glass enclosed bridge making it look lovely in its straight lines and edges.
Modern Home in Oakville Ontario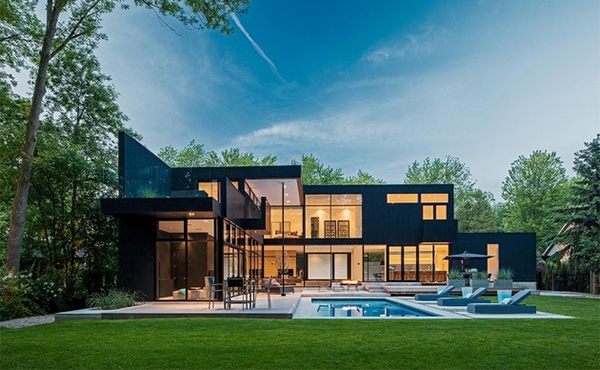 The combination of rectangles in this house is amazing. The addition of a rectangular pool even made it look more mesmerizing!
Modern Exterior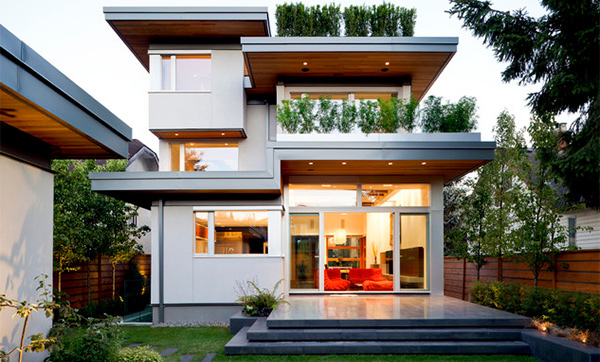 Even a small lot can get a house as lovely as this! Try to spot the geometric lines and shapes in it including the square pool on the corner.
Local Rock House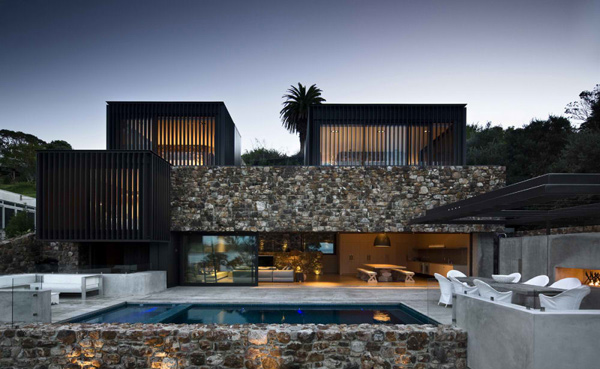 A rock facade and black finish give this house a masculine look especially with the geometric shapes and lines in it.
House Playa El Golf H4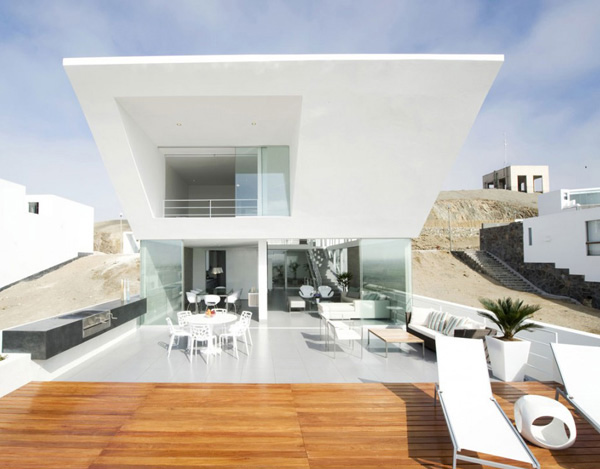 A house in Lima, Peru would impress you with is inclined lines for the facade.
A Small Retreat by the Ocean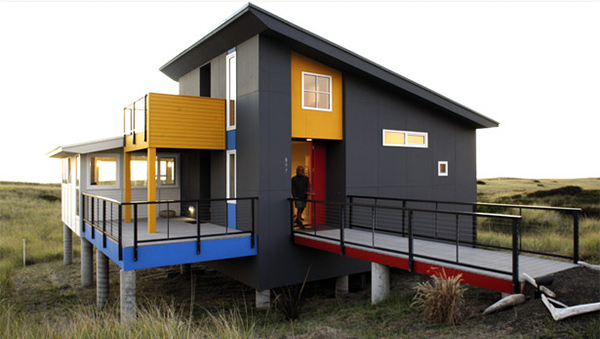 A cluster of geometric volumes forms this 950 square-foot getaway that sits on top of concrete piles. Its design compliments with the minimalism of its natural environment.
Red Brick House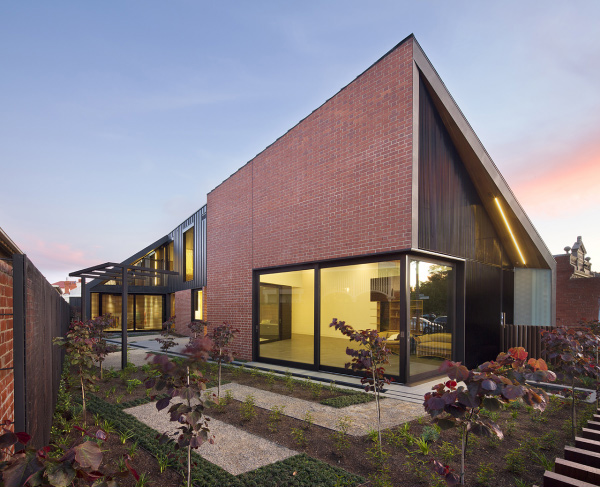 On one side, you would think that this is just a small triangular house but once you get to the side, you will see its full length with red brick finish.
Modern Home Design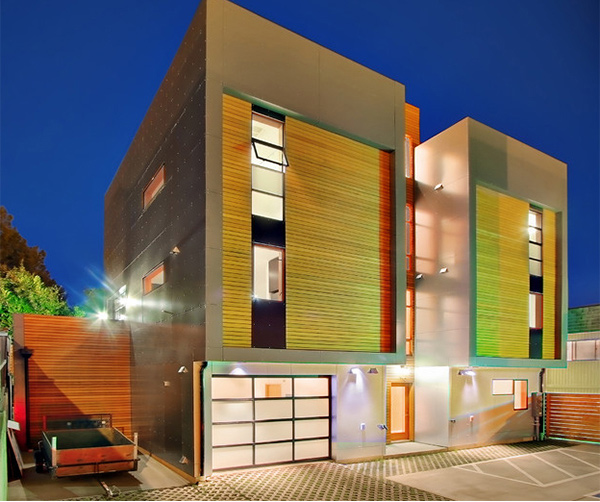 Two rectangular volumes of this house merely separates them from each other but is actually connected in the center. The exterior colors and lights make it look stunning.
Graham Residence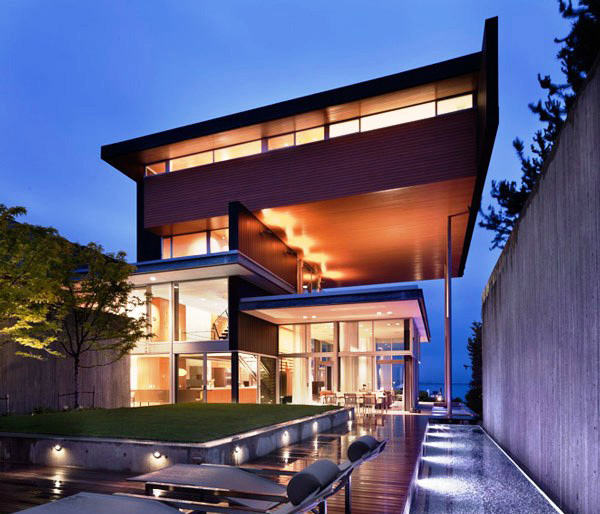 A squared box home design with solid concrete walls and materials. Even the windows were square-ish in shape.
King of Melbourne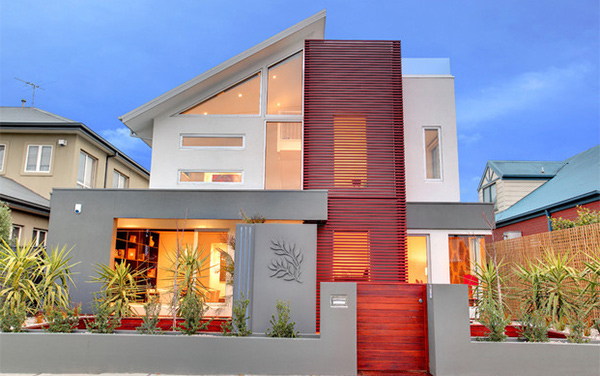 Looking bold and strong with its geometric features, this house is an excellent modern design with touches of nature despite its being located in the busy city's heart.
Woodside, CA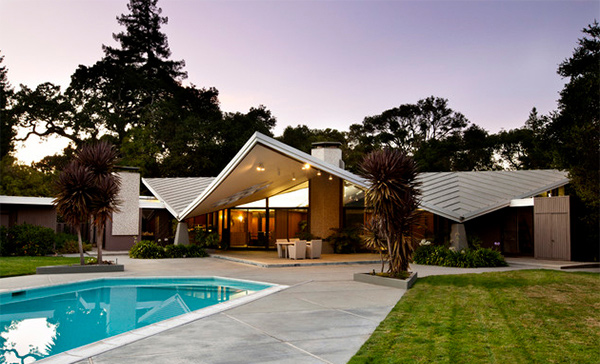 You can see triangles on the roof of this house setting it apart from other home designs.
Contemporary Exterior Austin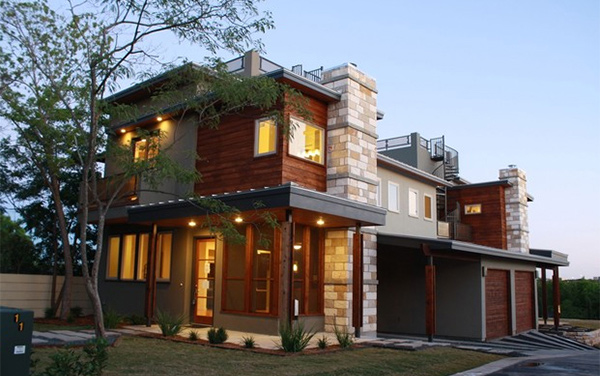 Cedar wood sidings and brick stones for the home's exteriors complete the contemporary look of this house with geometric lines.
If you are planning to get a house with geometric touches like the ones above, you will surely get a bunch of inspiration from this list. We are sure you will get ideas from the house designs above. But before you go on with your home design, make sure that you will be able to ponder on important house design points so you will get the perfect home!