15 Ideas for Daunting Mediterranean Pool Designs
Pools. Hearing this word will make us daydream of soaking in the water under the heat of the sun with family and friends. Then a luscious snack waits on the pool house or on the outdoor dining area. What a life. But aside from the cool water in the pool, the design of the pool is one factor that makes the experience superb.
For today, we have a stunning list of pools to showcase. These pools have Mediterranean styles which might also draw us back to the past luxurious designs using stones. But aside from the pools, its landscaping as well as the architecture of the houses will also amaze you. Of course, those also complete the Mediterranean package of the pools.
Andalusia at Coral Mountain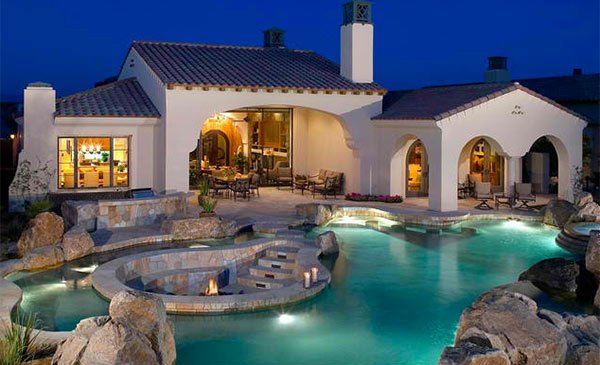 We know you will agree with us that the light of this pool made all the difference. But not just that, the sunken area is one good feature too!
Richmond Estate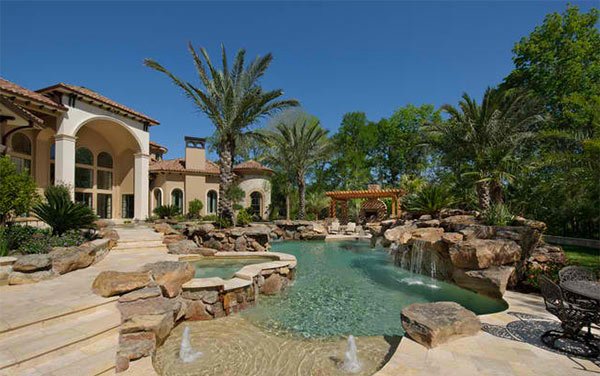 A natural pool with a Mediterranean feel. Who wouldn't love to splash in a pool like this?
Magnificent Mediterranean Pool Design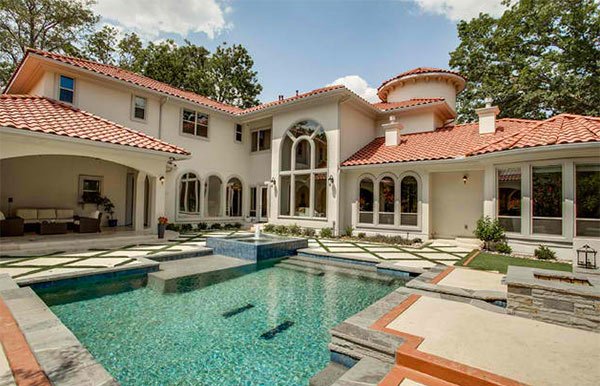 This may not be a big pool but what the designer did to its deck is gorgeous!
Italian Elegance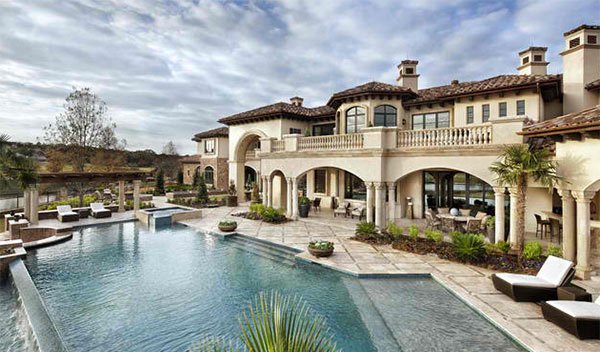 This one is indeed elegant and very much spacious too!
Multi-Level Patios Pool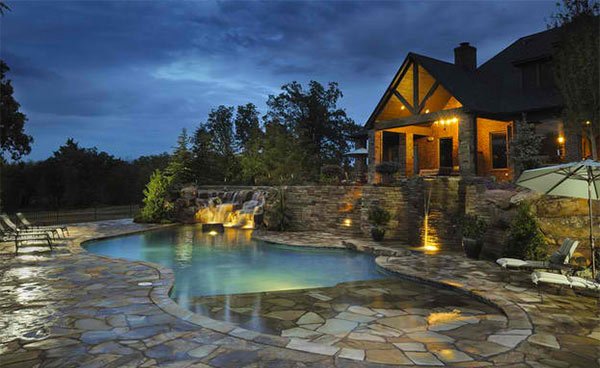 Stone pool decking is the perfect choice for this pool area with a dramatic waterfalls.
Rough Hollow Outdoor Living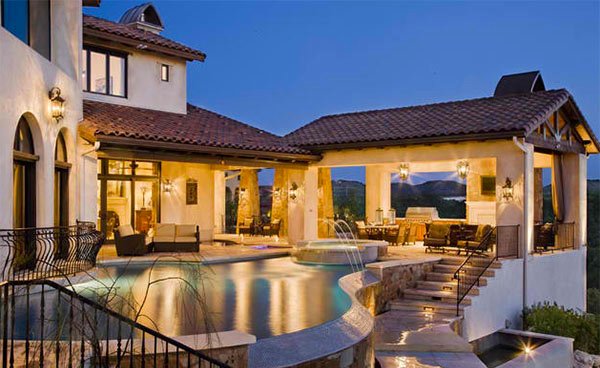 A curvy Mediterranean pool is elevated from the ground and is sure is an eye-candy!
Newport Coast Pool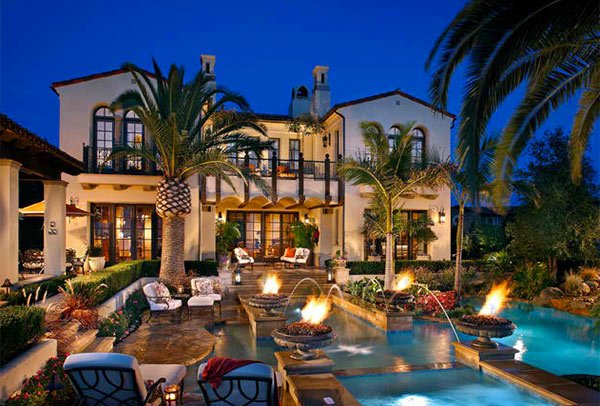 One look at this pool area will make us feel like partying! The fire pits on the pool is full of drama.
Tuscan Paradise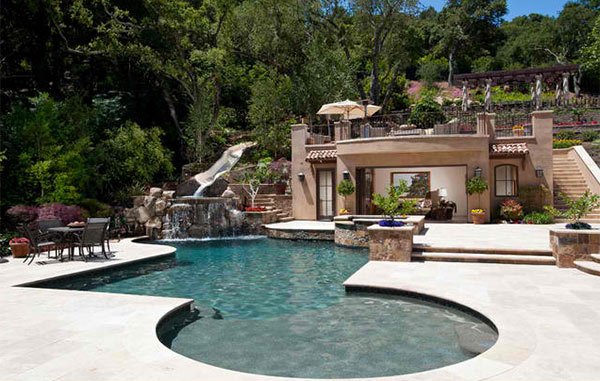 An irregularly shaped pool that has an interesting pool house and landscaping.
Epic Mediterranean Pool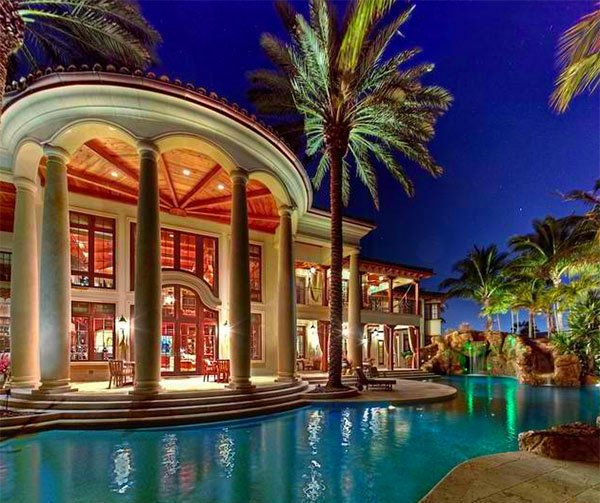 A very inviting pool area that also has a tropical look aside from its Mediterranean style.
French Estate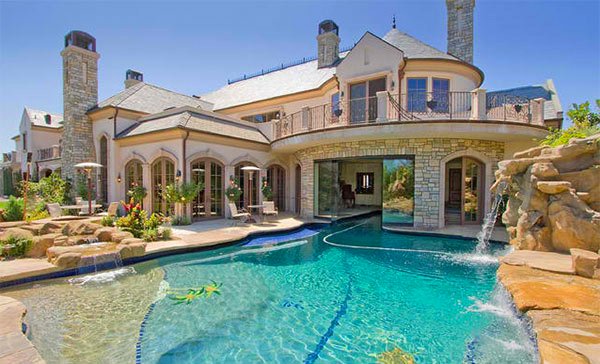 Look at how they designed this Mediterranean pool with curvy stairs and stones around it.
Mediterranean Swimming Pool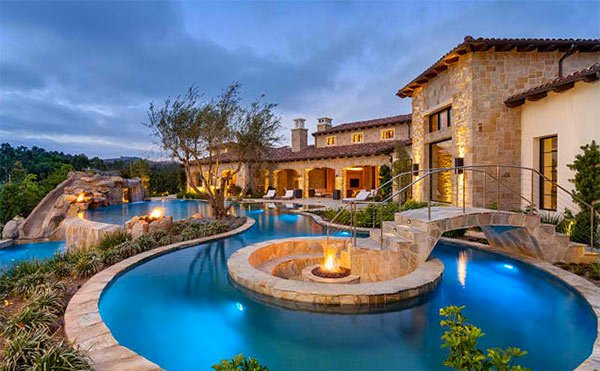 Totally breathtaking. If you have a pool like this, you wouldn't ask for more! Aside from this round pool with a bridge, it connects to an even bigger natural pool! Just wow!
Coronado Stone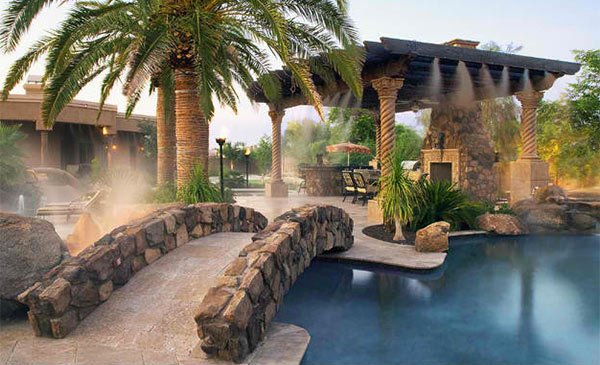 The bridge, the pergola, the trees, the smoke and everything in this pool area is just amazing!
SF Residence Pool in Coral Gables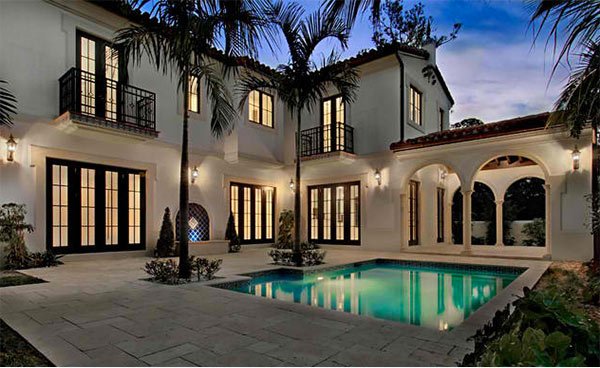 If you have a limited space, a small pool like this one will still look good. Surround it with palm trees and add good lighting.
Cat Mountain Villa Swimming Pool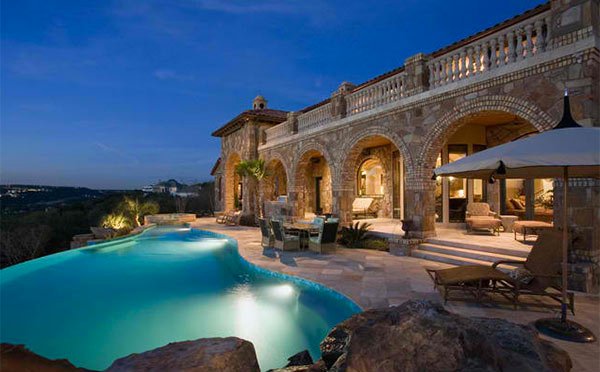 Oh look at this pool! It is very beautiful especially that one can take a good view of the surroundings since the pool is elevated.
Lake Conroe Spanish Mediterranean Swimming Pool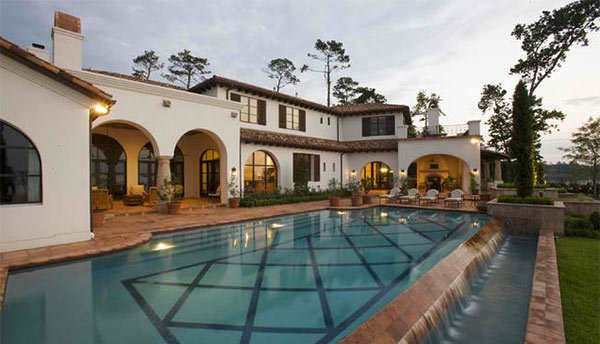 Aside from the geometric floor tile design of this pool, what makes it lovelier is its falls on the side.
We think these pools are all beautiful. But can you tell us which your favorite is? Note that aside from the design and shape of the pool, the lighting as a huge impact to its overall look including the deck of course. Speaking of pool deck, why don't you take a look at some pool decks with stones and pavers for more pol design inspirations.