20 Landscaping Ideas for Above Ground Swimming Pool
A beautiful pool area is comprised of a relaxing pool and a stunning landscape.
Setting up a swimming pool on your backyard is a very exciting and fun thought. Imagine that, you can just enjoy your one burning up summer anytime of the day you want. No need to pack things and rash to a shore nearby. Your summer would be !less hassle, just fun and enjoyment. To fully enjoy the feel of the breeze, the experience of seaside scenery and the beauty of nature; your landscape must be effectively designed.
As I recall, prior to this collection – I have already opened up ideas on how the designs would go for above ground pool. So today, we will be focusing more on with ideas on how your landscape would look like. You should pay attention on this matter for this will really define the completeness of your design. Since the design of the pool is raised from the ground then decks or landscape should somehow be leveled on the topmost entry of the pool. And other additional concept would be based on your decision, of course. But to give you ideas on how to form an amazing landscape then check out this collection of designs!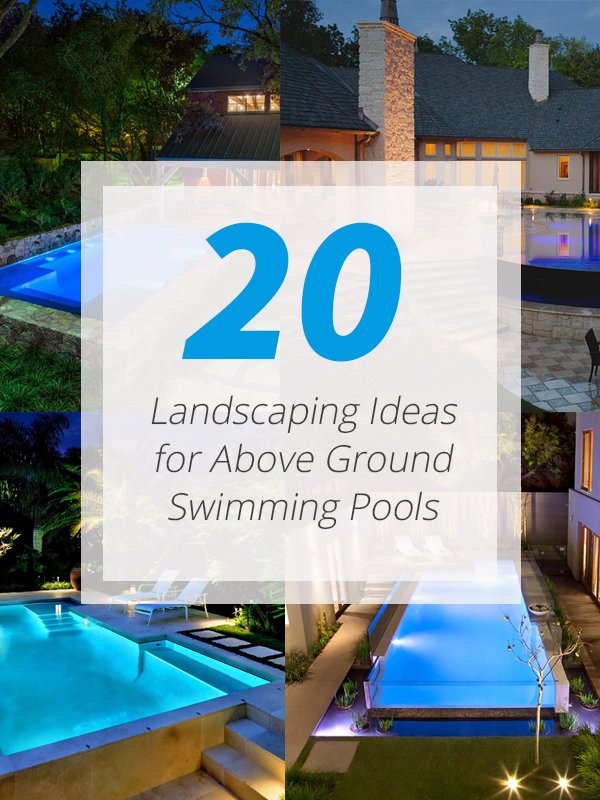 1. Holliday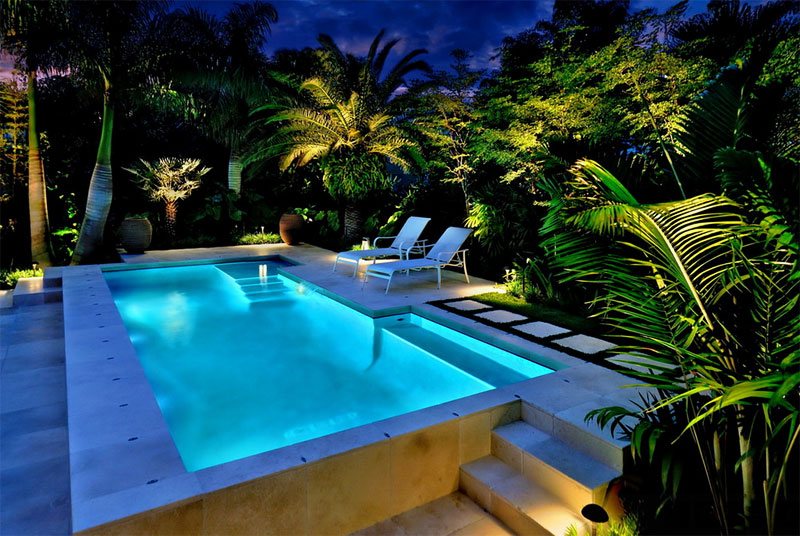 Achieving a tropical pool would not very hard with the use of green plants and trees.
2. City Beach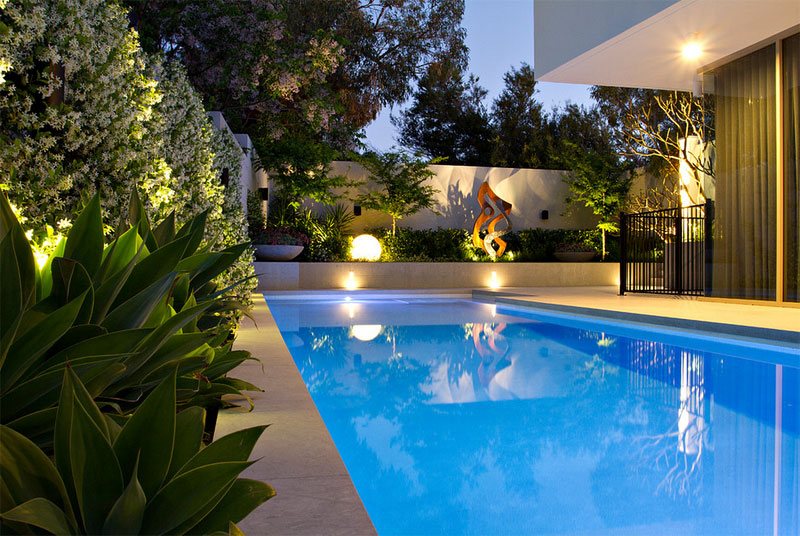 Putting up garden around the pool area is just so stunning enhancing the feel of breeze.
3. Custom Home: Alamo Heights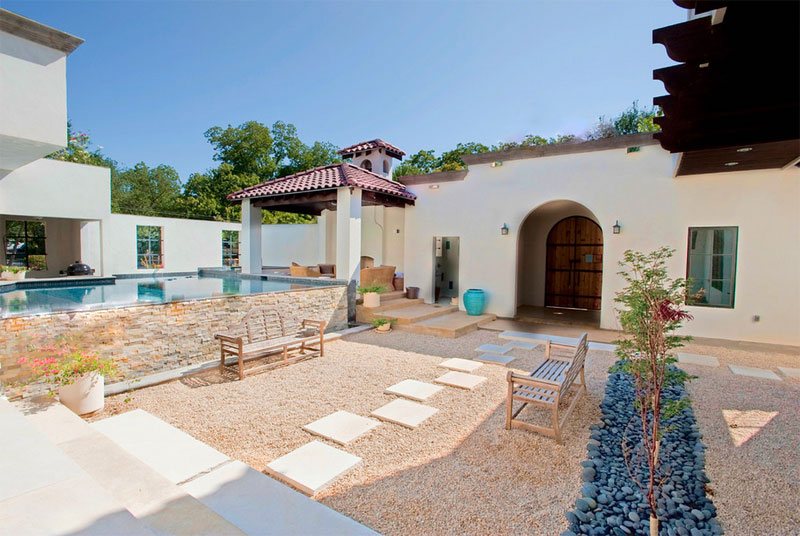 Embrace a Mediterranean inspired design of a pool by completing it with rock pebbles around the ground.
4. Pool Landscape
Wow! The designs vision was to take advantage of the agrarian site and the highlight views.
5. Lake Michigan Project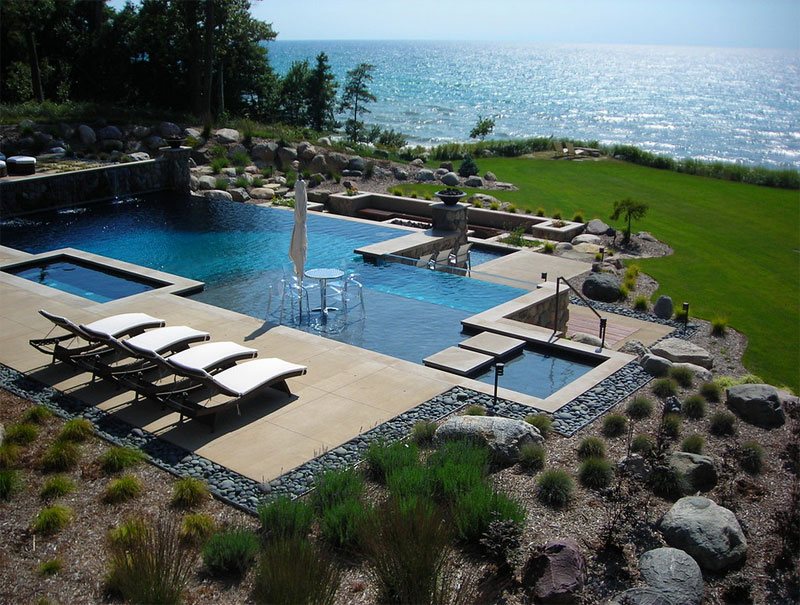 Wouldn't it be lovely when your sanctuary overlooks a beautiful lake afar?
6. Villa Hakuna Matata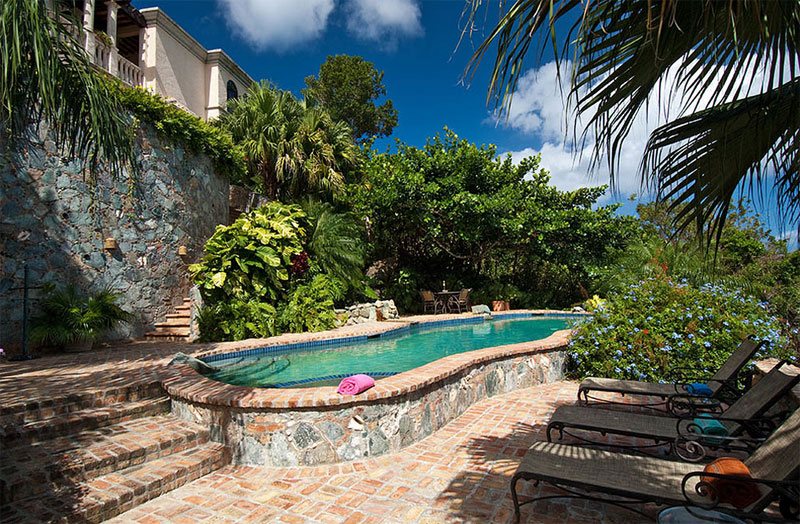 Aside from visual purpose; trees and plants can be a useful shade around the pool.
7. Bel Air Residence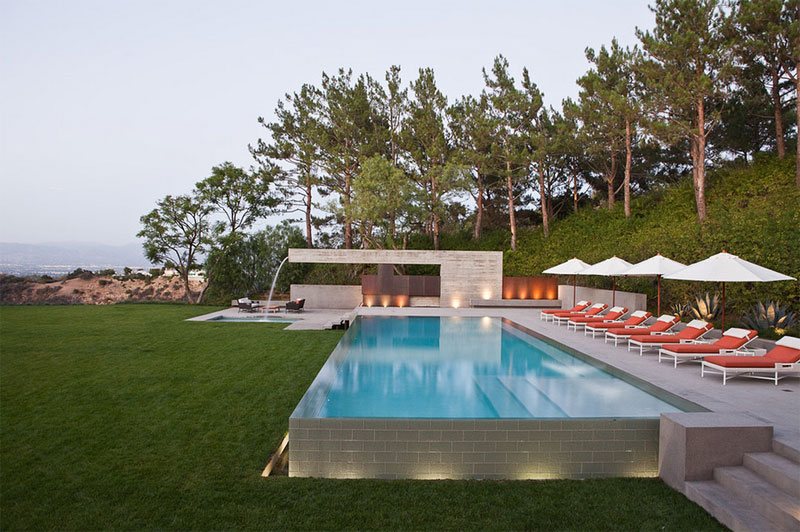 Bermuda grass offers a clean and organized look to a landscape.
8. Land Design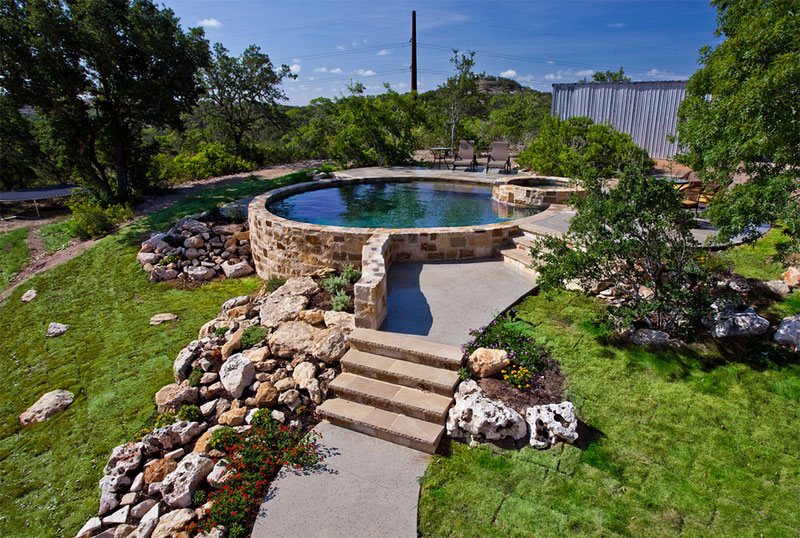 This is so cool that they used rocks and stone to outline the beauty of this outdoor space.
9. Contemporary Landscape
Looking above really looks beautiful; lighting has great effect to every design.
10. California Pools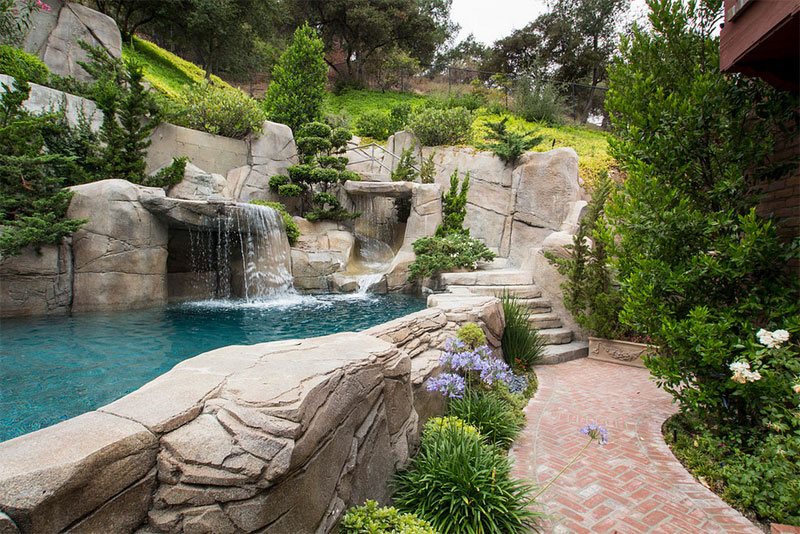 The pool has a wonderful eclectic design perfectly matched with lively green plants.
11. Orinda residence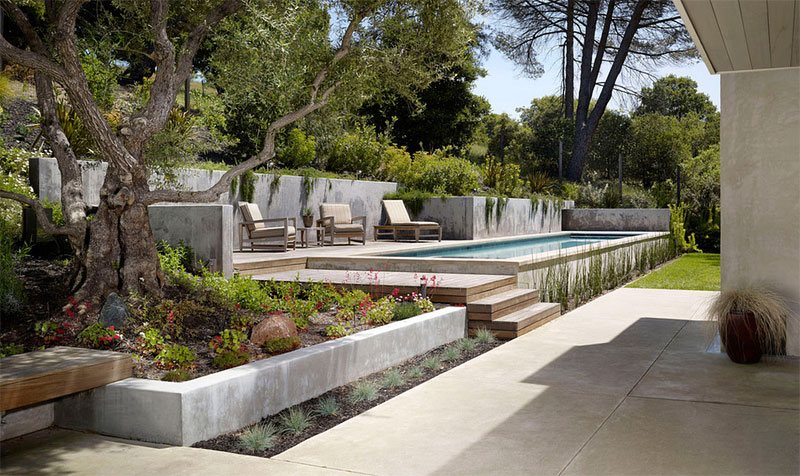 It would also be a nice thing to add a deck especially for raised pools that would add glamour to the setting.
12. Summer Pool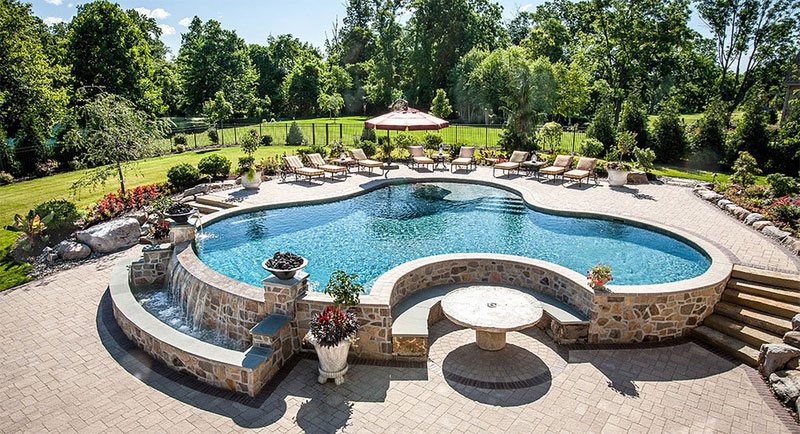 This is totally a perfect weekend asylum that would calm and invigorate our feeling.
13. W Design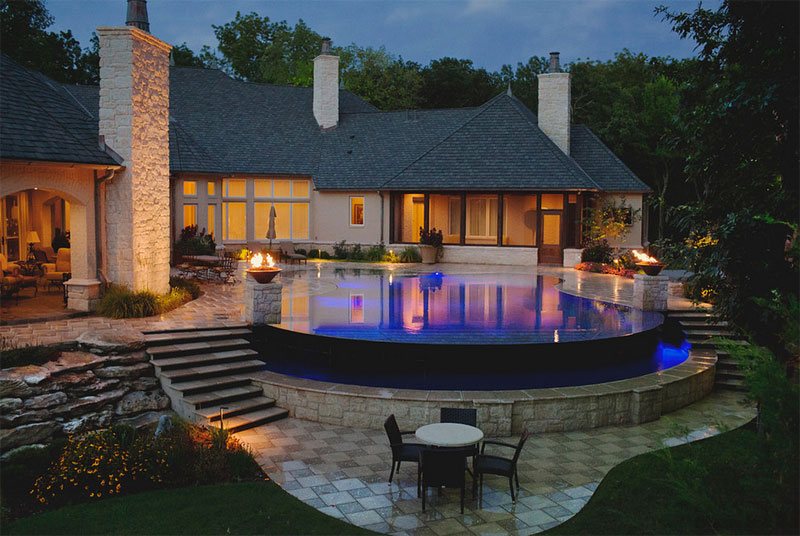 I really think that creating a peculiar shape for your pool is very striking and engaging.
14. Farmhouse Landscape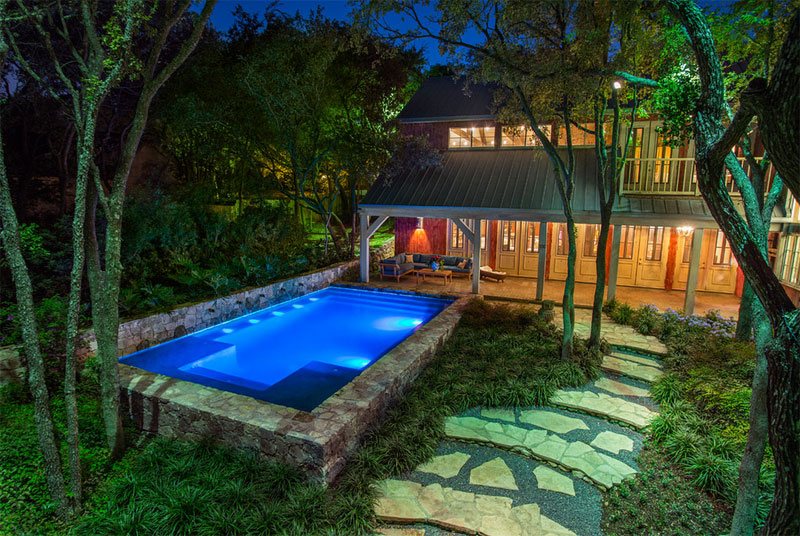 Planning for a farmhouse pool renovation? I think this can be a perfect inspiration – just simple yet very charming!
15. Traditional Home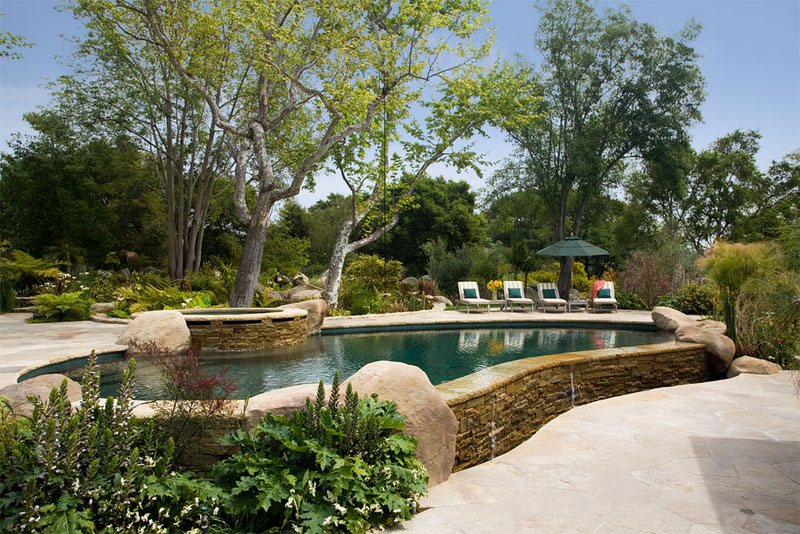 By just looking unto those tall trees I can feel the newness in this area.
16. Saratoga Residence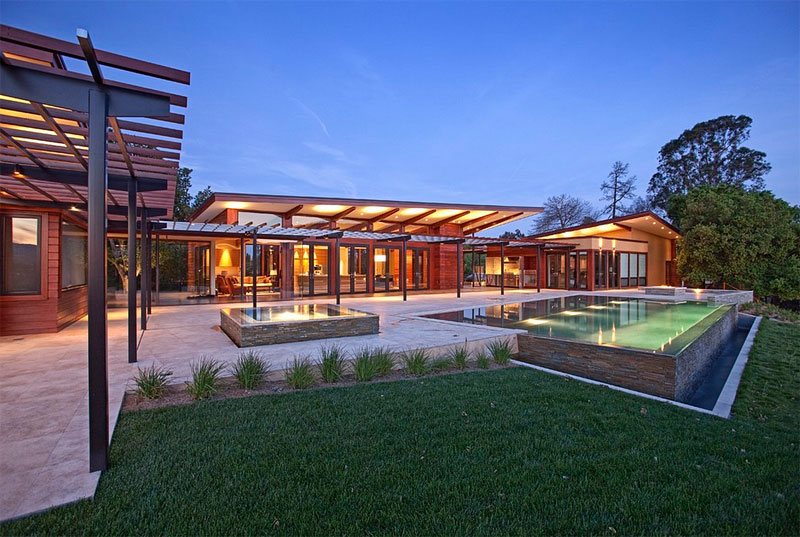 You can also have shed roofs instead of trees, a contemporary way of styling.
17. Pennsylvania Stone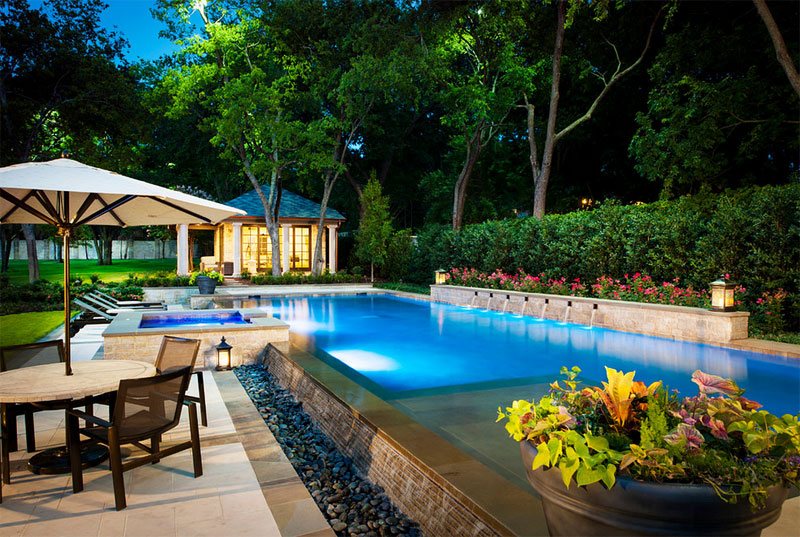 This is a very simple yet elegant style of swimming pool with very pleasant surroundings.
18. Personal Resort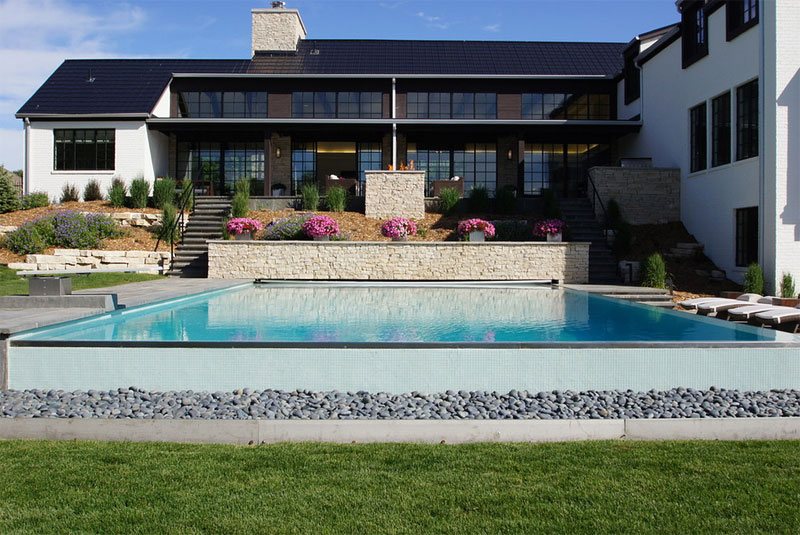 Creating your pool area like your personal resort is a very brilliant idea.
19. Whittaker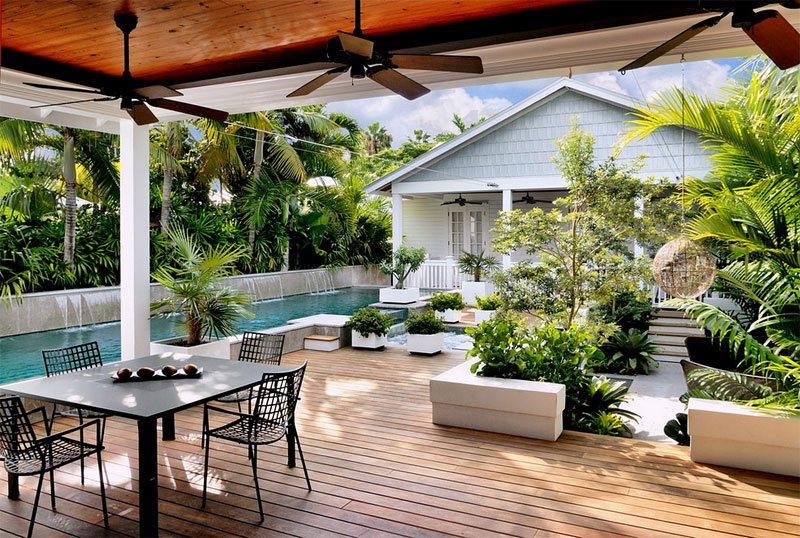 Having planters on every corner create a paradise-like sanctuary that is extremely filled with tranquillity.
20. Energy Efficient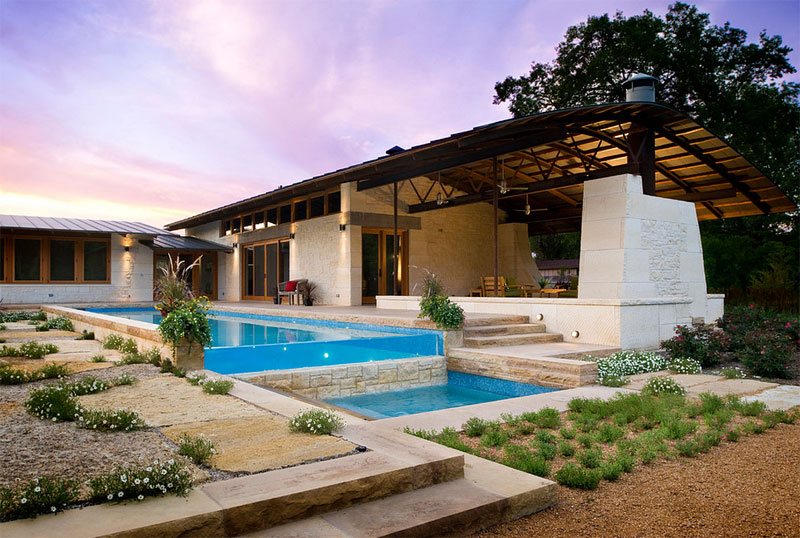 This is a type of low maintenance landscape – simple yet still alluring.
So now, do you foresee the beauty of your swimming areas? Getting excited for the outcome? Then start planning now! But hey wait! Just a tip of advice, I think that living plants and blooming flowers should not be forgotten in a landscape design. In short, gardens should be visible in this area. What do you think? See it for yourself then!