15 Ideas to Decorate a Modern Living Room With Throw Pillows
Throw pillows are the easiest way to decorate a space. It could either be purchased ready-made but it can also be handmade which would allow anyone to give more personality to the throw pillows. We have featured some throw pillows here on Home Design Lover but it would be better if you take a look at some living areas that are decorated with modern throw pillows.
We have gathered interiors of modern living rooms with creative throw pillow usage. These throw pillows also have modern designs both in plains and prints. So if you are looking for our ideas on how to decorate your modern living room with throw pillows, you will no doubt get that from this lovely this we have today. Now scroll down and be amazed of this neat living room round-up!
Kim Bartley Design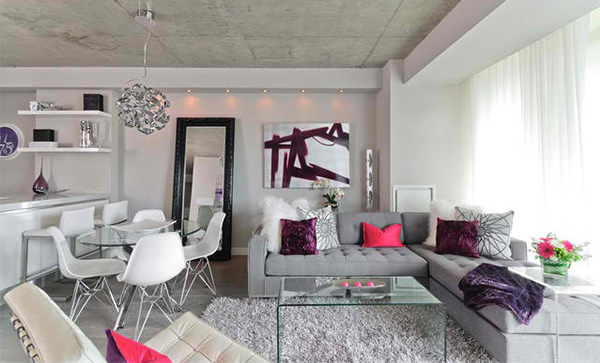 At first glance on this condo will give you a hint of the owner's fave color. The violet throw pillow with rose design gives a chic pop in this modern space. It looks great with the printed white and fuchsia pink throw pillows.
The Clarendon – Modern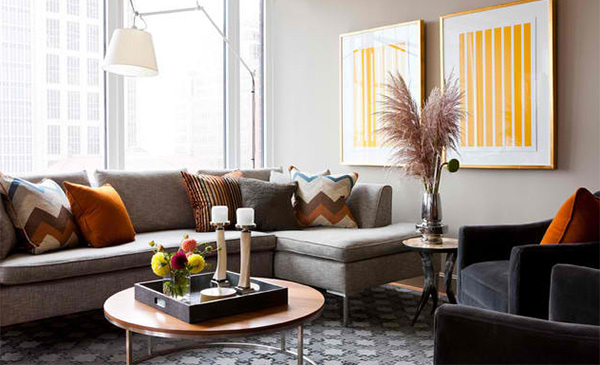 This living room is also for a condo unit and it has warm tones in it seen from the throw pillows combining plains and prints.
Fisher Street Residence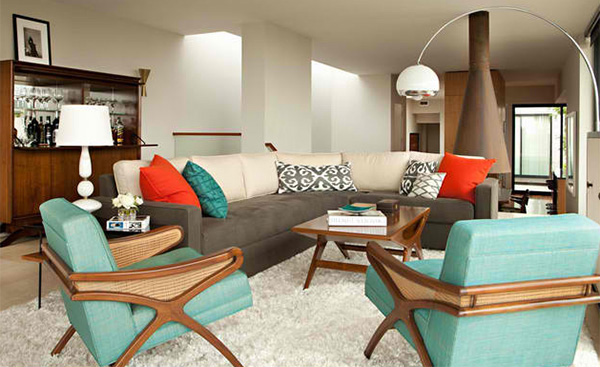 Putting a shaggy area rug under the living room furniture adds a softer touch to it. Take note of the throw pillows in different patterns and colors too.
Surya Archive Rug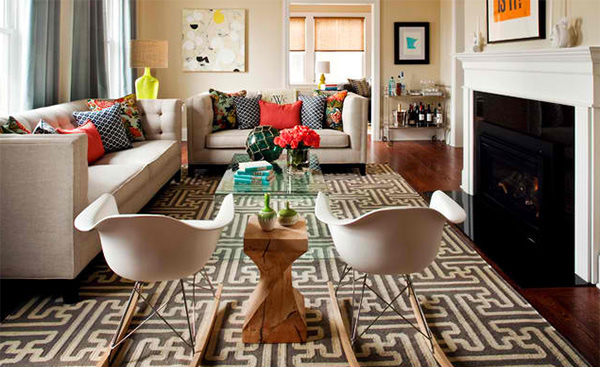 Well, that is one beautiful area rug but look at the throw pillows that matched a plain one with two other in floral and geometric prints. Quite a set, right?
Dawna Jones Design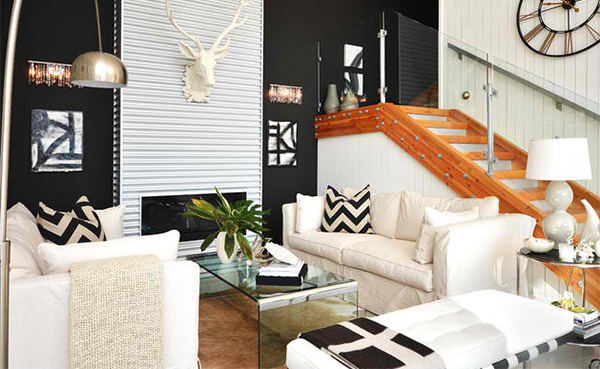 If you want to retain the minimal look of your living room while adding subtle sophistication to it, a black and white chevron throw paired with plain ones will do the job!
Living Room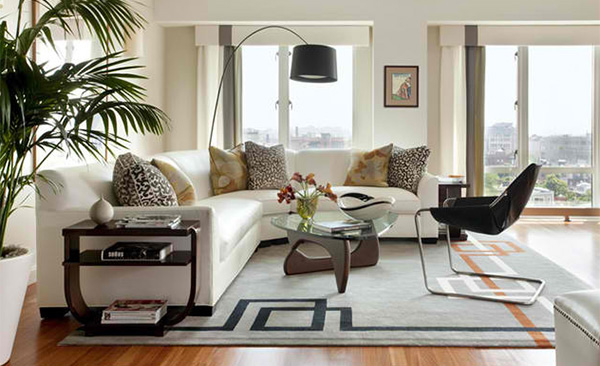 Brazilian cherry with a water based satin finish for the floor brings in a natural touch to this living area. Note that the throw pillows have Cheetah prints and camouflage prints on it. Who says you can use these patterns for a modern living room?
2011 Stampede Dream Home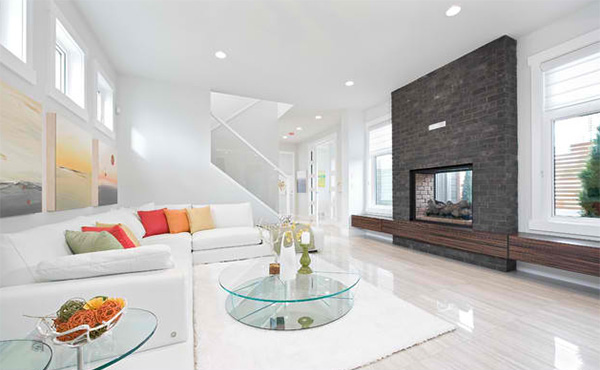 You'd feel like you are in heaven when you enter this stunning home in Calgary because of its white interior. But the sweet colors of the throw pillows sure added a cute touch to the space.
Living Room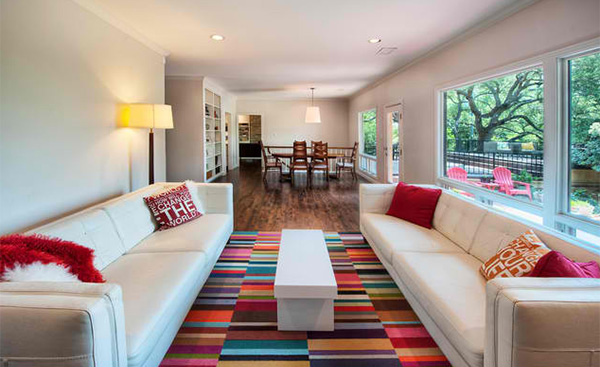 Adding a throw pillow with lovely typography will surely upgrade any space just like how the throw pillows above brought in charm to the white sofa. The colorful floor carpet tiles highlights the sofa even more.
Morningside Remodel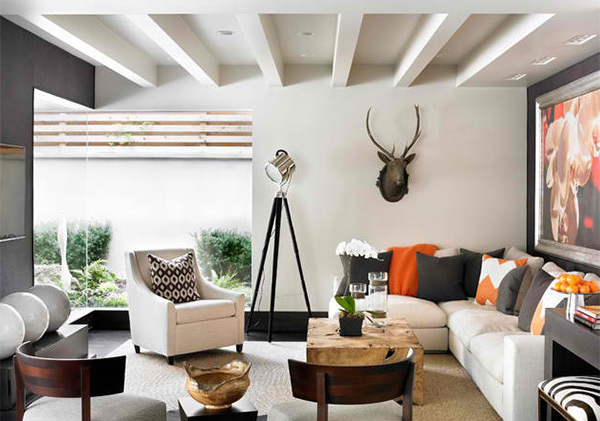 Gray, black and white are the colors of this living room which we can see in the throw pillows too. Adding some orange throw pillows enhanced the beauty of the room.
Berkeley Hills House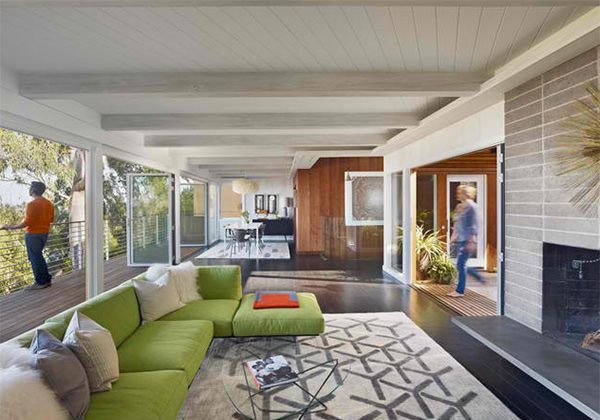 In here, the sofa is in lime green. So instead of adding colorful throw pillows, plain ones were placed with one pillow that has some texture.
Telegraph Hill Residence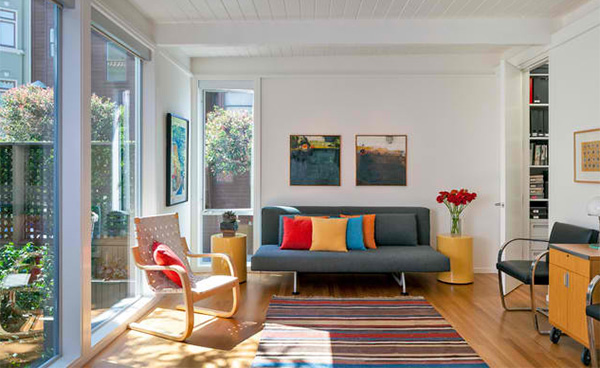 Colorful throw pillows can bring in delight even to a space like this one! An area rug with the same colors on it will create coherence in it.
Intexure Live Work Studio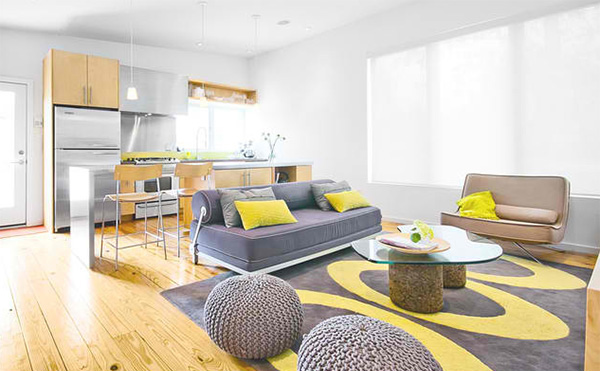 A fun modern living room in yellow and gray which are also the colors of the throw pillows.
Modern Home In The Middle Of St. John's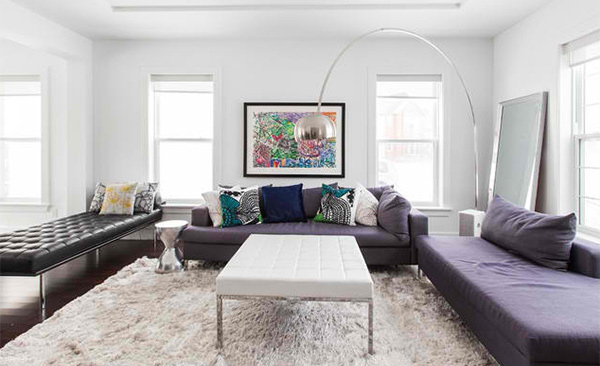 Using throw pillows of different prints will add more life to a space with grays and whites.
Justice Kohlsdorf Residence Living Room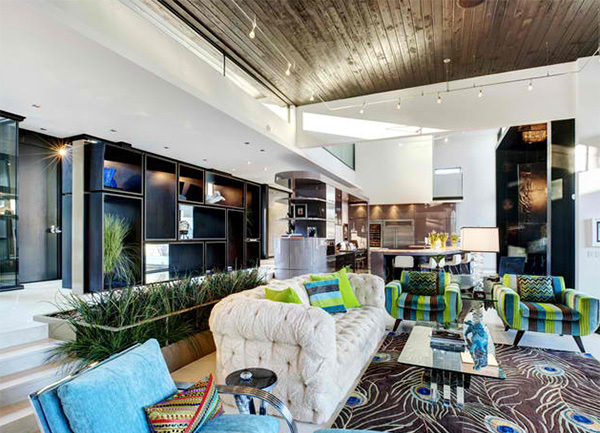 We can tell that this living room is peacock inspired. Even the colors of the throw pillows and seating were coined from it. Look at the chevron pillows on top of the striped seats. This shows that we can combine print with another print!
San Clemente Interiors – Room Renovation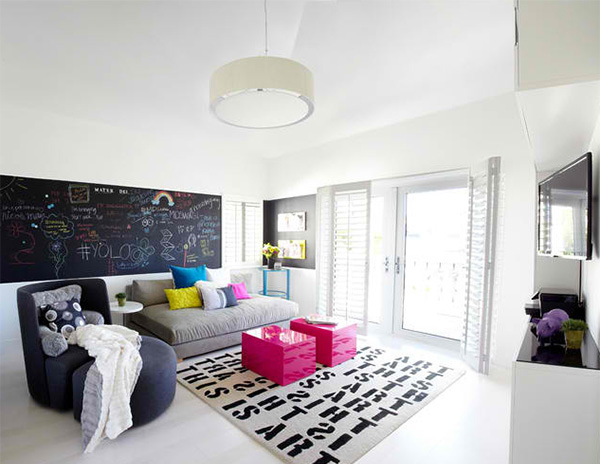 You can always add more life to a space by placing colorful throw pillows on it. We especially like the chalkboard wall and the area rug in this living room.
So, what can you say about the modern living rooms above? Well, they sure are well designed but with the throw pillows added in the spaces, it looked a lot better! Why don't you take a look at our list of modern throw pillows so you will also get ideas on kind of throw pillows to get for your living room.