15 Modern and Contemporary Living Room Basement Designs
Some homes have basements and sometimes, it is hard for the homeowners to decide on what they are going to do with the space. In truth, one can do so many things with a basement. It can be a bedroom, a storage room, a play area, an entertainment area and a lot more. You can also have a family room in it as an extension of your living room. So, today, we will show you some living areas located on basements with modern and contemporary designs.
Homes with basements seem to have a space that is away from the busier areas in the house because of its location. But it can actually be a public place too if you want. It can be a perfect spot for a living room or a family room. You can enjoy your time with family and friends while in your basement especially if it is well-designed creating a cozy ambiance. What we have collated were modern and contemporary living room basements. Take a look at how beautiful they are:
Duncan Avenue Basement Renovation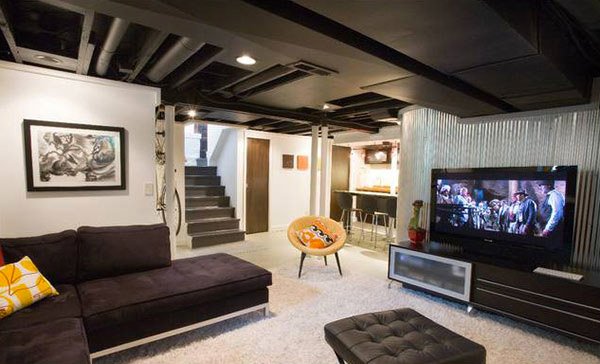 You can see the exposed pipes on the ceiling which did not hinder the designer to make this space look lovely. Adding a comfy sofa and a shaggy area rug gave a soft appeal to the living area contrasting with the hard elements seen here.
Basement Family Room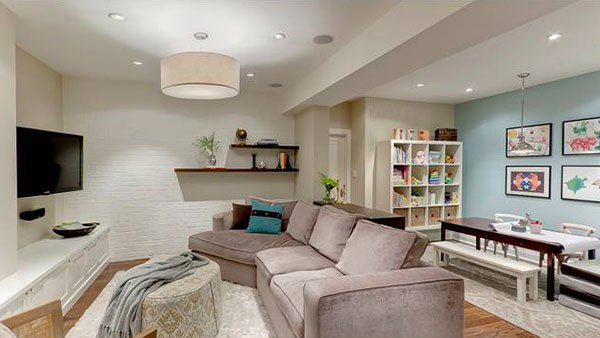 This could be a small area but the designers did a good job in making it visually large by using white. We also like the textured wall and the use of lighting.
Loft-Like Basement Renovation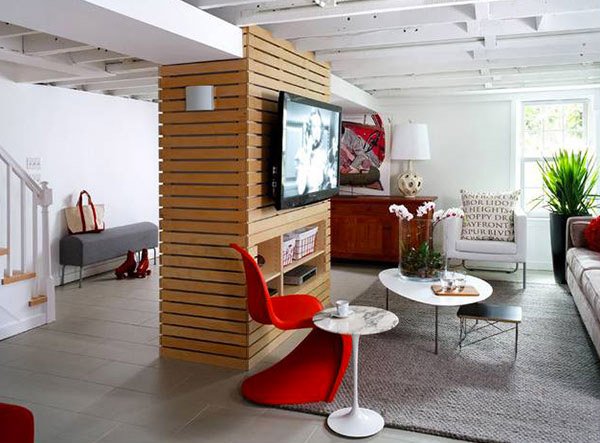 This is one gorgeous space! Who would think that it is actually a basement? Pops of red all around it sure is stunning!
Private Residence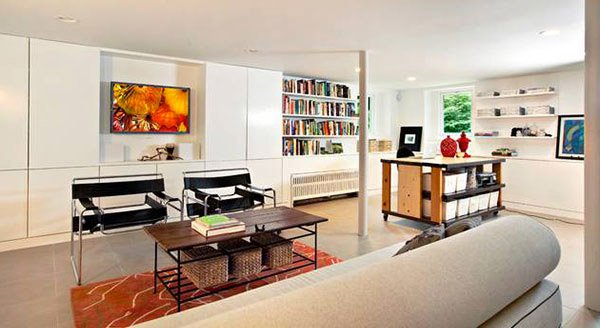 A living room with a modern contemporary design using white in the interior. The choice of furniture is nice too as it used slim items to fit the space.
Modern Basement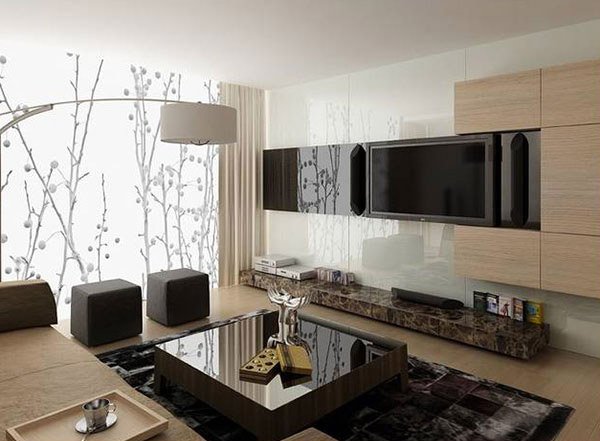 The wall is lit with LED lights behind the glass which seems to mimic natural light. This is one modern space that sure is a stunner!
A Modern Lower Level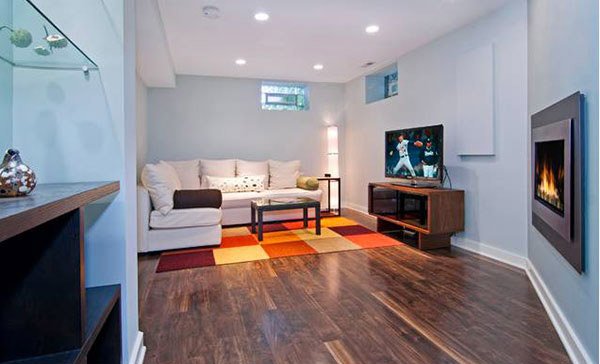 A complete renovation of an unfinished basement turning it into a relaxing family room with a modern fireplace.
Mid-Century Home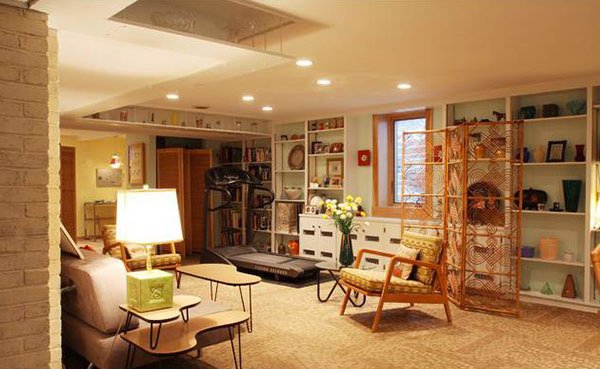 The window in this basement brightens up the space and improves the room dramatically. We like the elements in here as it combine a variation of shapes and lines.
Interior 1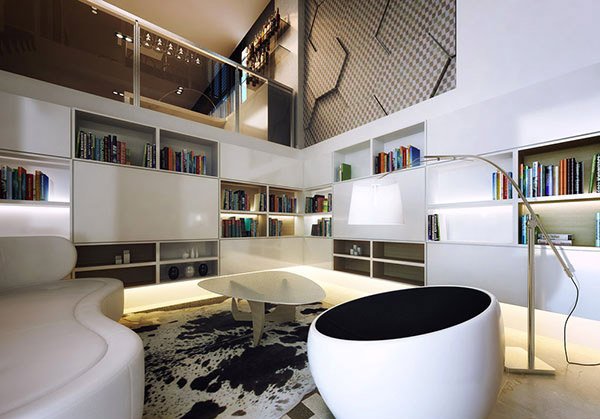 A black and white modern space where some pops of colors are seen from the books on the shelves.
Karl & Marianne's Family Basement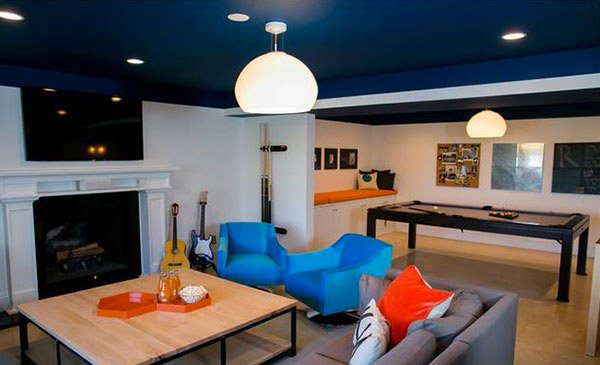 Look at the colors in this living room. Isn't it lovely?
11 Barfield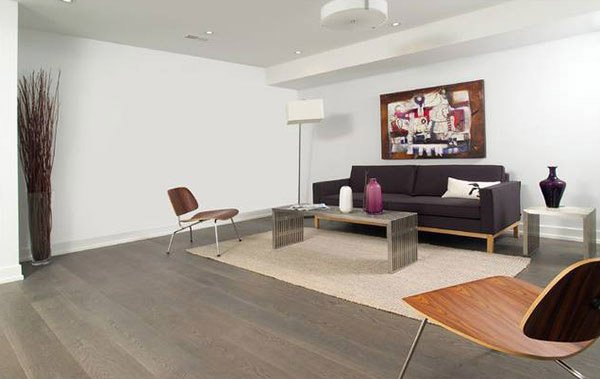 This shows that you don't have to eat up all the spaces with decor and furniture but still end up looking beautiful.
Basement Remodel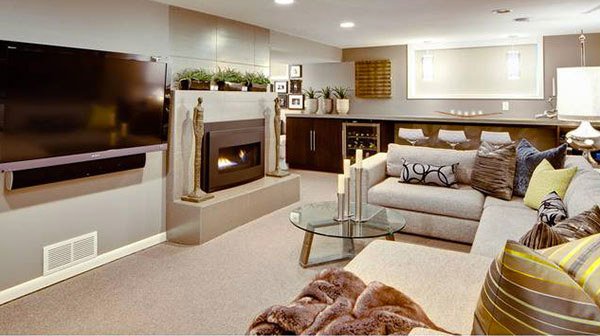 The distribution of furniture and accessories in this living room is well done. We also like the variation of patterns used here.
Rothenberg Basement Development
The interior spaces are filled with natural materials creating a delicate balance to the interior. Who would thought that a basement can actually be this lovely?
Basement Living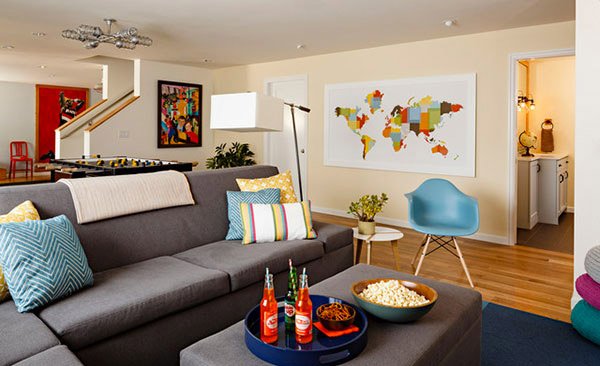 Aside from the design of this basement, the colors in it are very gorgeous especially those from the wall decors.
Family Room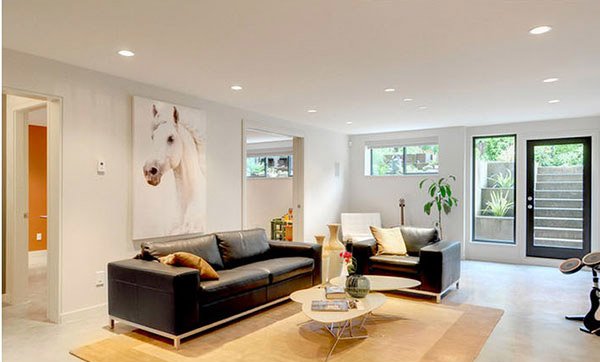 Looking at this space will make feel its serenity coming from its soft colors and materials.
Basement Development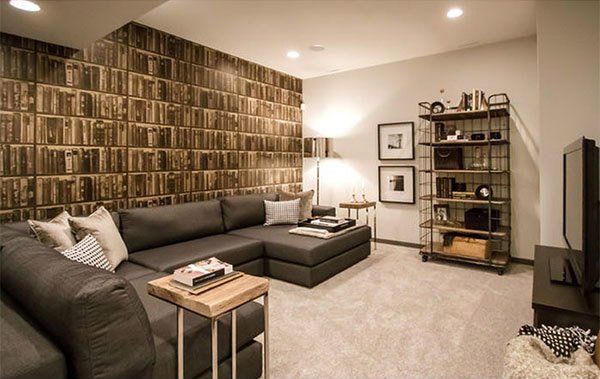 That book wallpaper adds appeal to this basement living room in gray and brown.
Even a basement living room can actually look beautiful as long as it is designed well. When we talk about designing, every aspect of the space has to be considered to avoid a boxed feeling. Ample lighting has to be added to the basement too so that the homeowners will not be groping in the dark. Light colors are best for walls and ceilings. But adding some pops of colors will do no harm to the space and can even enhance it! If you have an attic rather than a basement, check out some living room attic designs which are as stunning as this list.