15 Well-Designed Living Spaces in the Attic
It would certainly be fulfilling if your home's space is used well. This means that every single area is not wasted. That would include creating smart storage spaces and also making use of some rooms like the attic. An attic is part of building that is directly below the roof. There are actually different ways to use the attic. Some use it as storage area especially if one couldn't stand inside it. There are others who transform it into a living space, bedroom, office space, bathroom, entertainment room, home library and others. Well, an attic isn't just that space in a home that some would consider as creepy but it can actually be useful.
We will show you how an attic can be useful. For this post, we will give you a showcase of living spaces in the attic. Check on how the designers made the spaces look cozy and appealing. Also look into how the furniture and furnishings were arranged. You might be able to use the images below as inspiration if you are currently trying to convert your attic into a living space which could either be a family room, entertainment or a seating area.
Sanctuary
Would you like to spend your time in this attic? This is a living space and entertainment are in one.
Attic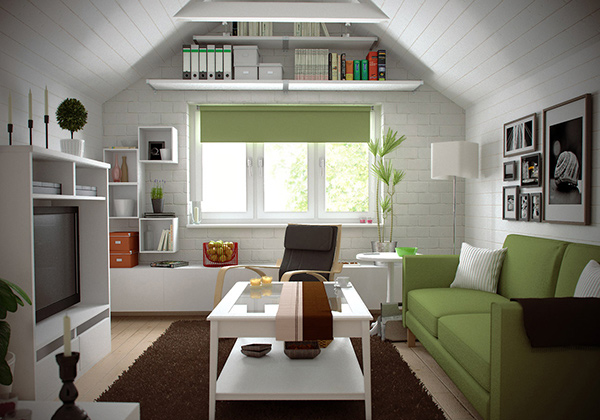 Wooden planks are used for the wall as well as the ceiling of this attic. It looked good in white which also makes this space appear wider.
Attic Room Daytime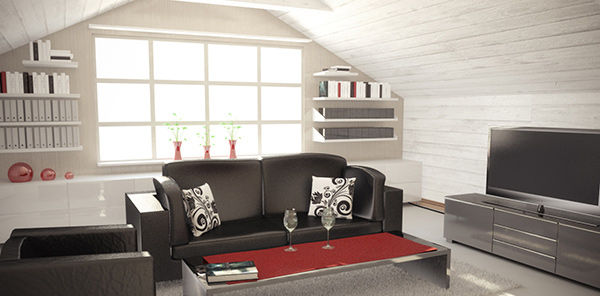 White interior with gray furniture creates a modern contemporary look for this attic space.
Attic Living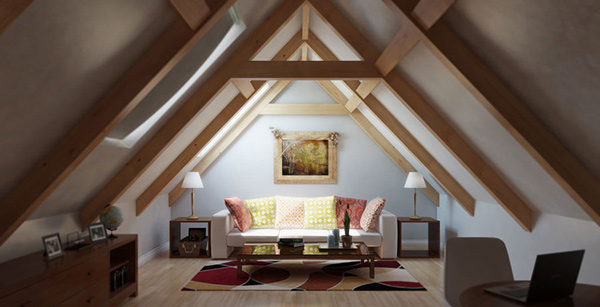 Look at how stunning the area rug is! The decors in this space are minimalist and lovely.
The Attic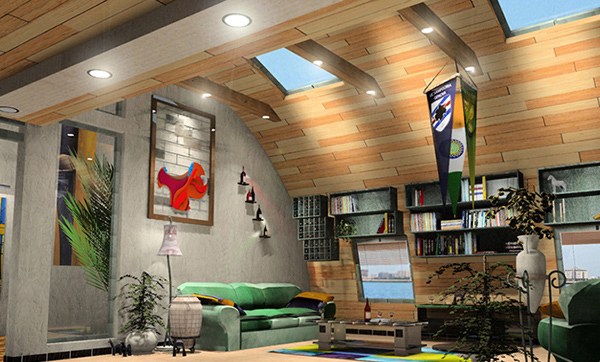 You can tell that this attic is spacious and the ceiling is quite high too.
The Attic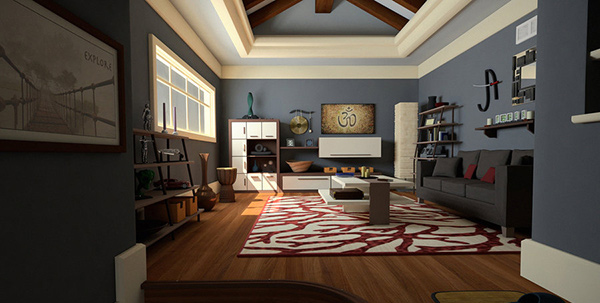 Yes, this is an attic but the ceiling was treated and designed in a different manner.
Interior_49b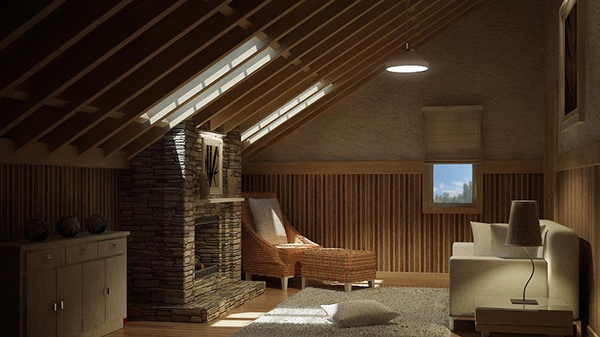 Wooden interior with striped walls and skylights seemingly make this space look larger.
An Attic Retreat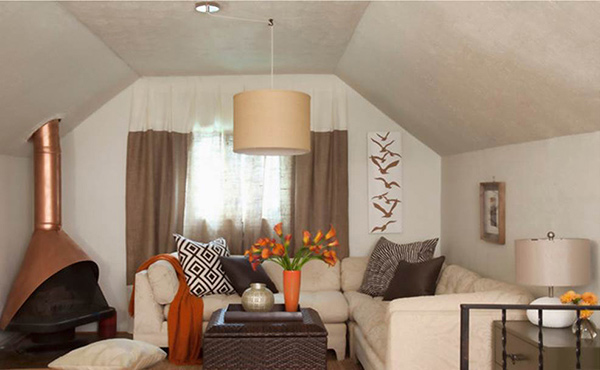 A fireplace fits right in this white attic with warm tones for the furniture and accessories.
Attic Aerie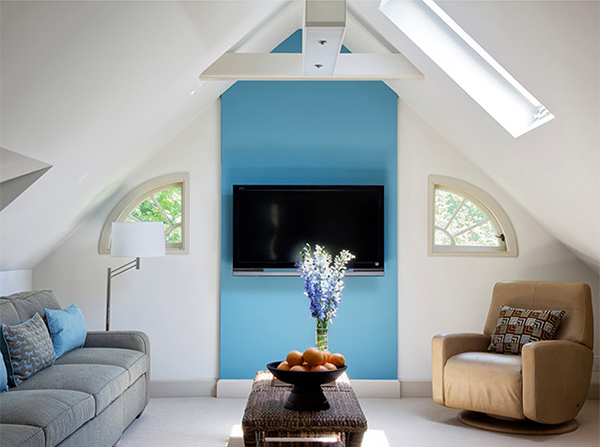 Light and bright space which is the result of using white and blue touches for this attic plus the good choice of furniture.
Pacific Heights Residence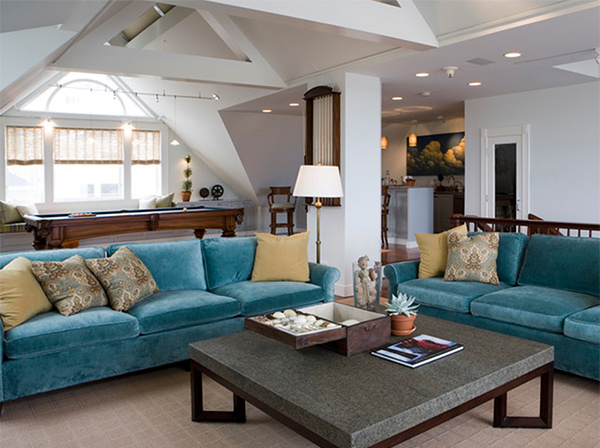 Light and airy living space- seems like this attic is really large for a billiard table even fitted in it.
Family Room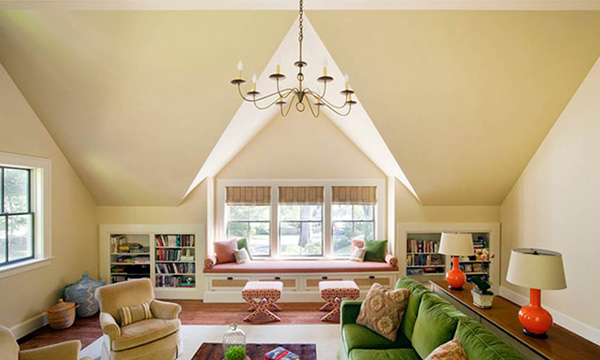 A new two story garage allowed for a family room space above it. The seating area on the window is good place to sit and watch the beauty from outdoors.
Modern Traditional Lake House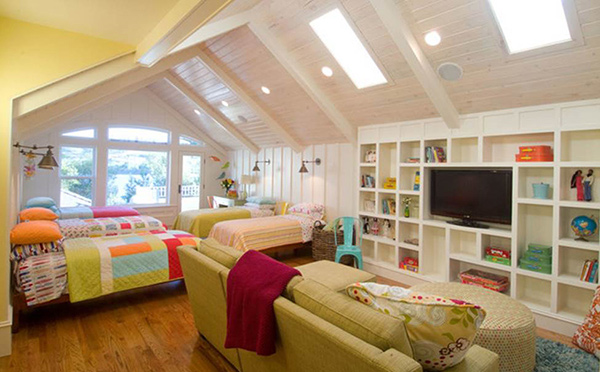 Look at how this country styled interior was used. A living room and a sleeping area were integrated in it.
The Bishop House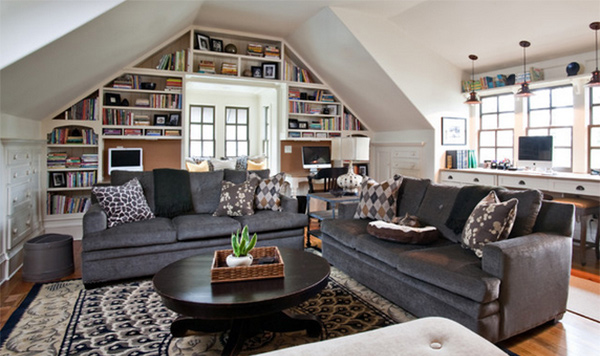 A good example of a modern traditional living room in an attic with patterns all around.
Sf Media Room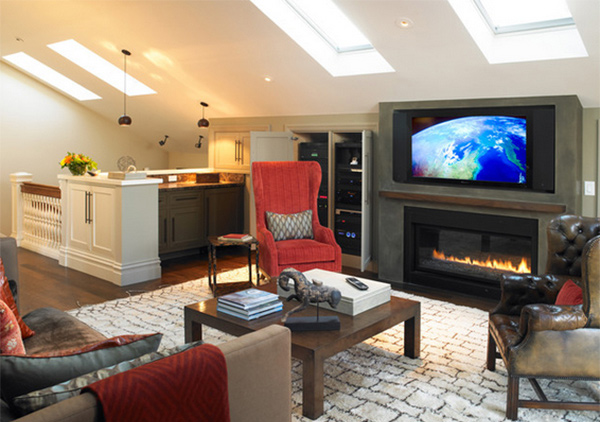 The carpet for this living space makes it look like real stone pavers under your feet.
Contemporary Cosy Living Room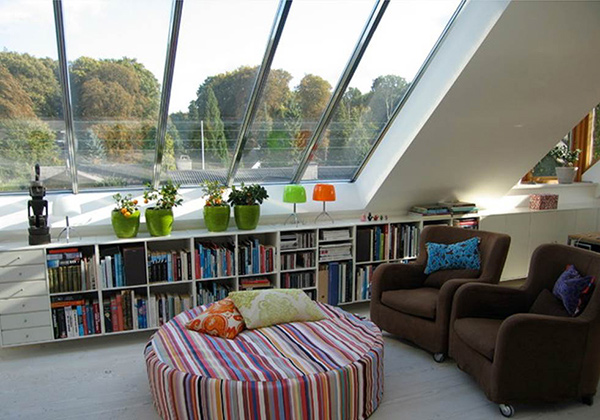 Space saver furniture and storage area for books and other stuff- these are one of the good features of this attic living space.
Most rooms in an attic are small but there is always a way to make them useful and make them appear visually larger. The rooms above are good examples of how to do this. So, if you would like to make a living space out of your attic, consider the above examples and read on our attic design tips so you can be guided on how to treat your attic in order for it to be a functional space.