Luxurious Mews House Interior Renovation in London, England
What you are about to see is a former office building which was transformed into a home and studio office by its new owner, Mike Penn who is a well-known fashion/portrait/horse photographer. It was kind of challenging to design the house because it was stripped down to its structural walls and roof which were then insulated. As part of the reinstatement of the house, new doors and windows were also installed. TG studios did the interior decoration including the acquisition of complete furnishings for the house. It has a ground floor occupied by a studio/office space with cloakroom and guest bedroom with en-suite; a first floor had large full width entertaining space featuring kitchen, dining and living area and the second floor had a large master bedroom with en-suite and walk in wardrobe.
Oak floorboards from the first floor living room continue to the end wall where you can find a lighting fixture to create illusion of height. Two windows from the existing house were replaced with French doors. Windows were made from solid oak casing featuring a new thickness and solidity. In the second floor, you can find a 5 meter long walk-in wardrobe that is under the sloping roof. It has long shelving and observed clever usage of mirrors. Let us take a look at the images of Mews House in London, England.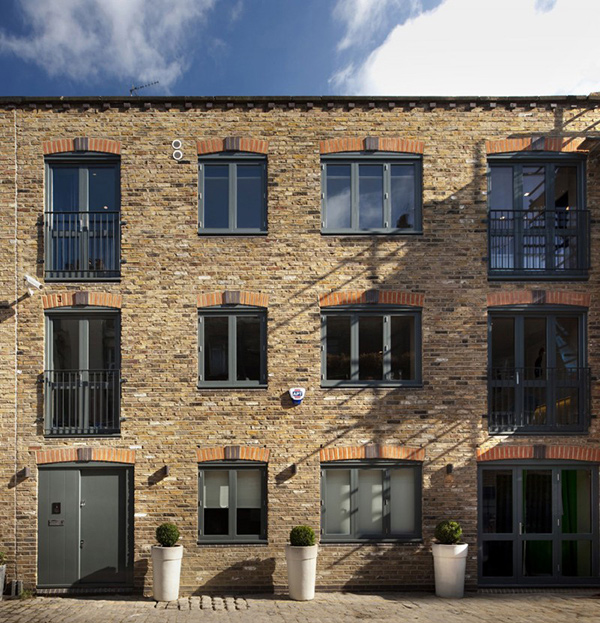 This was once a tall office building but the interior was like magically transformed into a space that is cozier and lovelier than ever!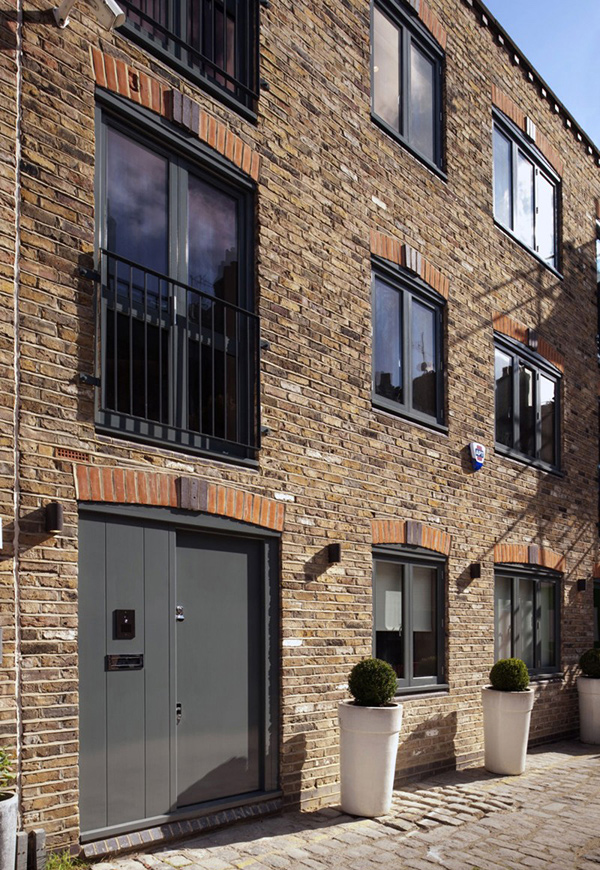 The exterior of the house have exposed brick walls which can also be seen in some areas of the interior.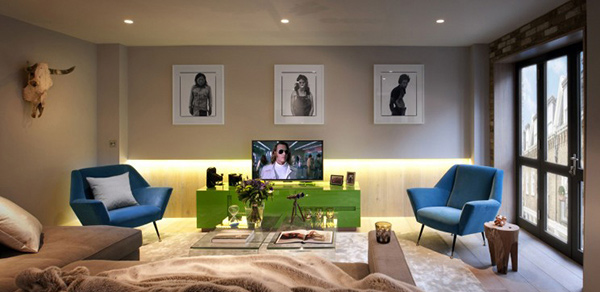 This living room shows some of the works of Mike. The colors in it are just lovely!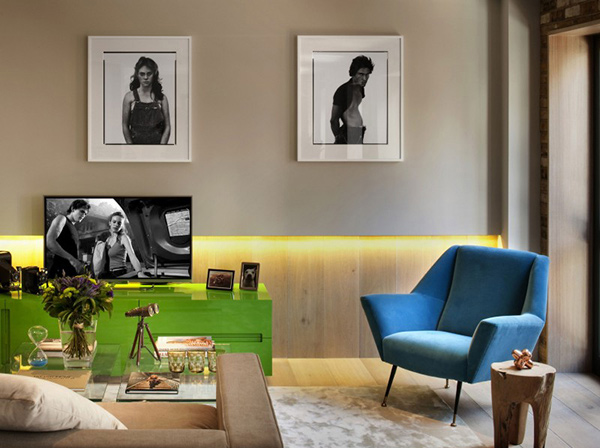 Take a look at the lighting behind the wall. It creates some depth in this space.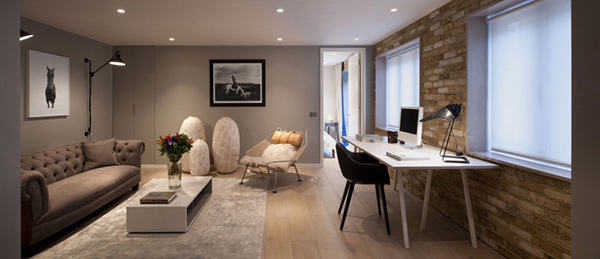 Brick walls are left exposed in this area. This is the studio and office of the owner. Take a look at the furniture in it as well as the slender decorations on the floor.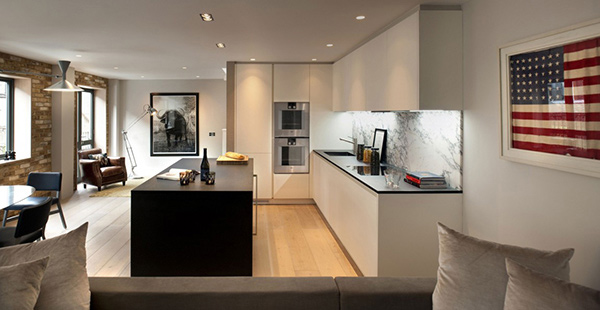 The kitchen looks masculine with its combination of black and white.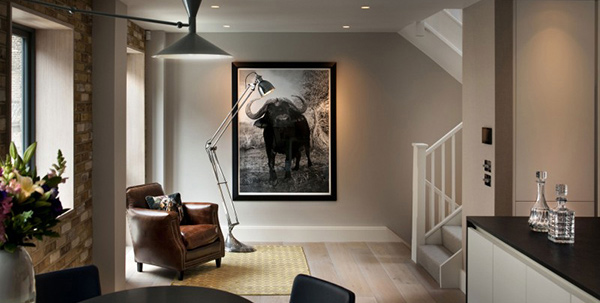 In the first level, one will be met with this lounge chair and a black and white photo that the owner has taken.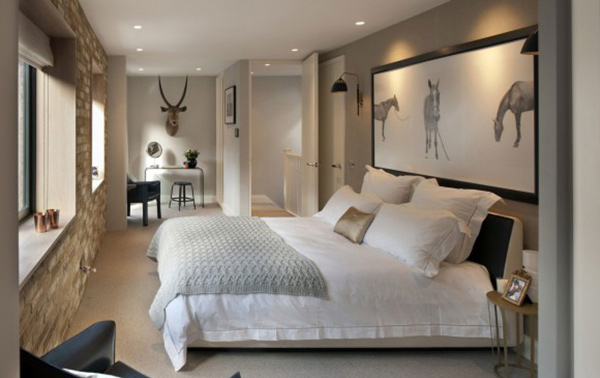 New York retro meets luxurious Fitzrovia in this bedroom. Can you spot that items that reflects these styles?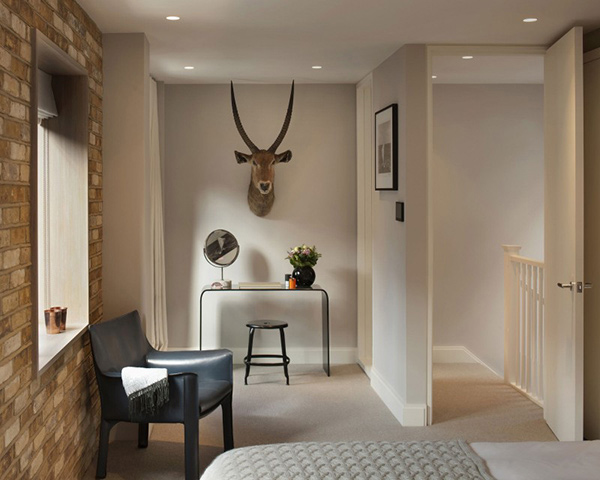 Traditional beveled white tiles mixed with a lavish arabascato marble, matt black lacquer and grey basalt stone were used alongside an exposed brick wall.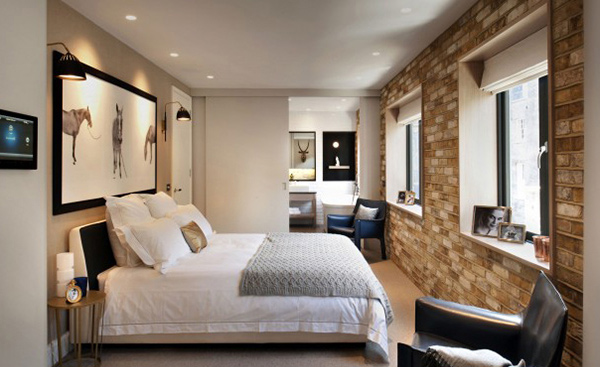 The master bedroom features a bespoke bed made for the client by TG-Studio.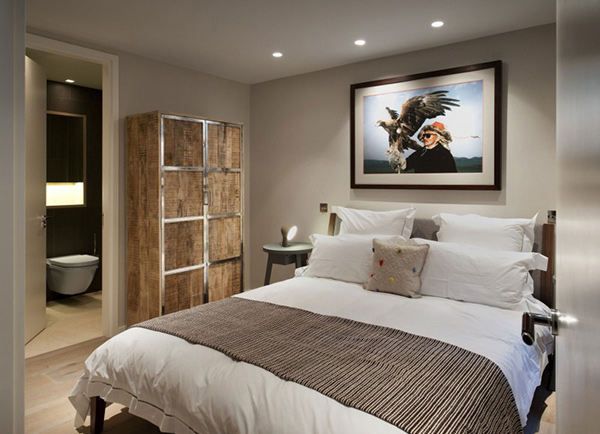 That cabinet is beautiful and fitted well to this bedroom despite its unfinished wood look.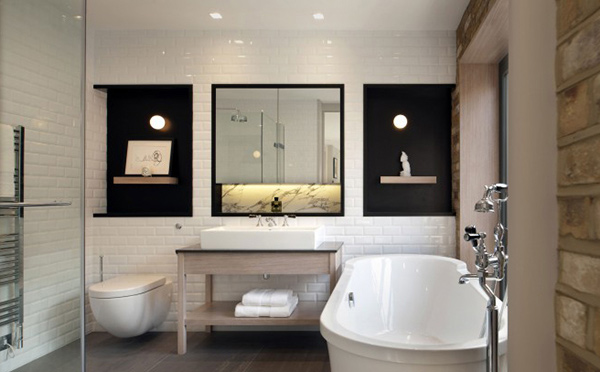 The bathroom is another gorgeous spot in the house with black and white colors.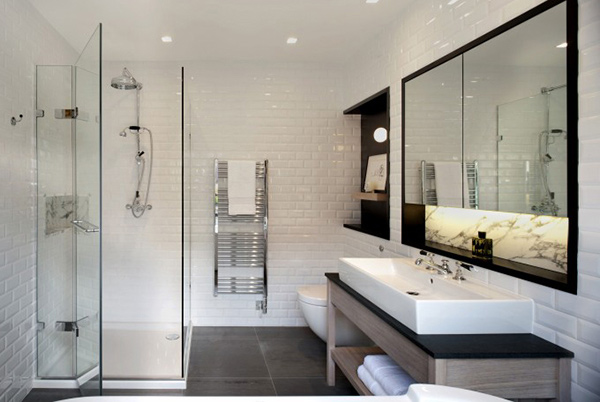 Shown here is the shower glass enclosure where you can also see the textured wall tiles and gray flooring.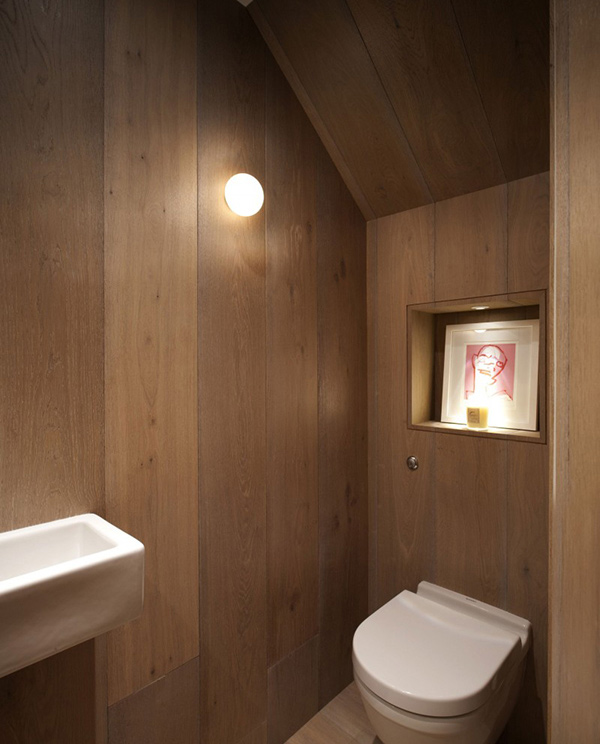 Another bathroom which looks smaller that used wood for its walls.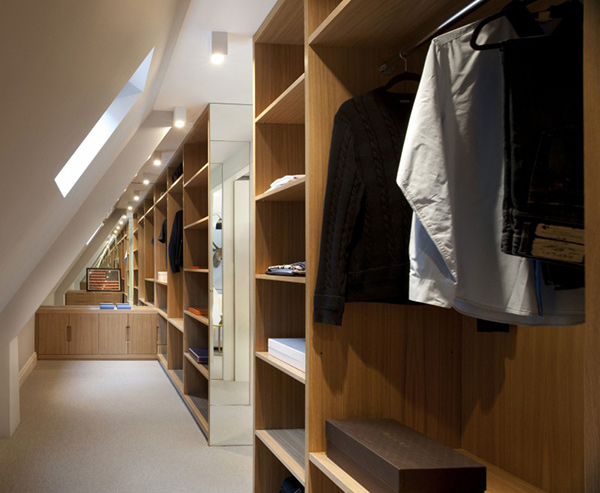 This is the long walk-in closet comprised of shelving made of wood.
We were really impressed with the design of the interior done by TG-Studio. Once you see the exterior of the house, you will not expect that the interior has a lot more to offer in terms of beauty, function and style. No doubt, this is one clever house interior design which had incorporated everything that the homeowner needed.