15 Pretty Accent Walls in the Living Room
While collecting the photos for this article, we found a very interesting question – while some designers love painting or creating an accent wall, others would not even consider it, whose side are you on? Very pressing question for people – homeowners and designers alike to actually ask this question and mean it.
Today, our list of 15 Pretty Accent Walls in the Living Room will pretty much be the start of another beautiful space to spend with your loved ones and friends. To begin with creating or choosing an accent wall color or design actually makes your space pop without being overbearing especially when you pick the right color or design. Whether choosing these colors or designs are done to add a dramatic effect to your space or to just make your room a bit more prettier, the list we have below are few of the ways you can do your accent walls.
Apollo Residence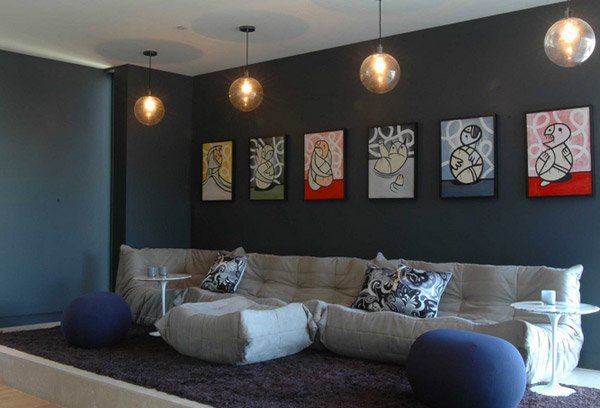 These bean bags triple as sculptural elements, additional seating, and foot rests. The circular shape is a nice complement to the lighting fixtures, and they work to pull in the blue theme from the walls, throw pillows and artwork.
A Re(De)Fined Living Space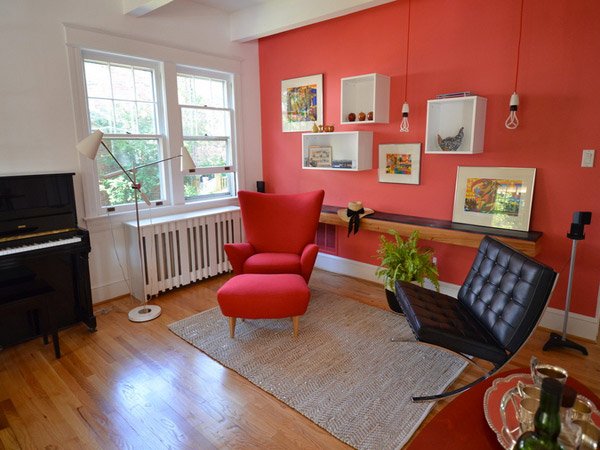 The use of the color red makes this space more of a happy room than anything else. This color sure is welcoming too.
Atomic Ranch Renovation/h4>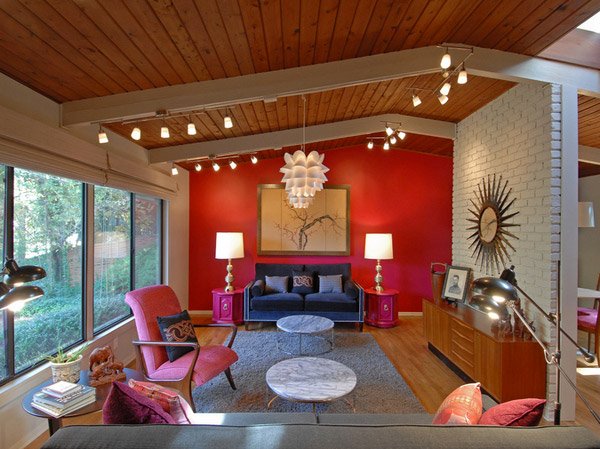 Mid-century Architecture at its finest! This ranch renovation made one traditional space into one a modern living room with everything you'd actually need to relax and have fun.
Blue and Yellow Living Room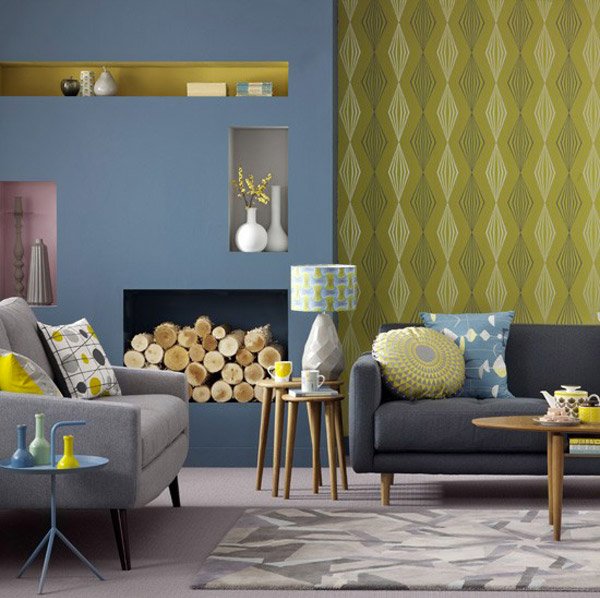 Graphic wallpaper teamed with soft blue paint and geometric prints creates a modern retro look in this living room.
Boise Modern Living Room
This room has always been a favorite. It has a great mid-century modern look and who wouldn't love the colors? From this perspective it feels relaxed and casual.
Bold Modern Living Room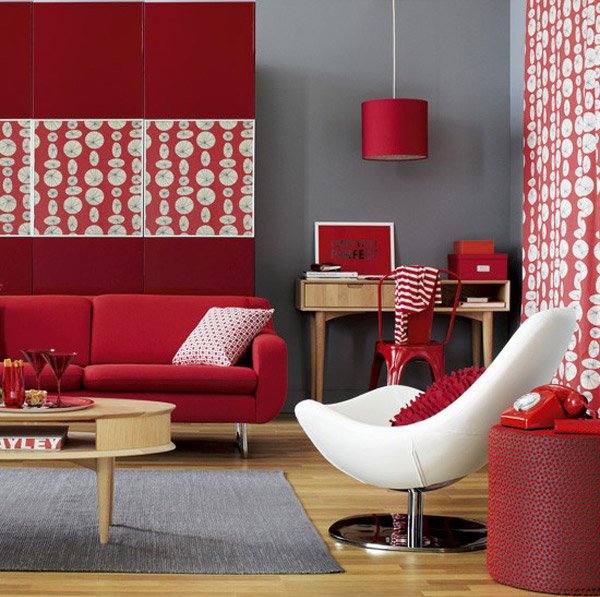 Grey walls and accents tone down bold red furniture and housewares, giving this living room a sophisticated finish. Retro-print fabric makes a unique artwork when used as panels on the walls.
Living Room Design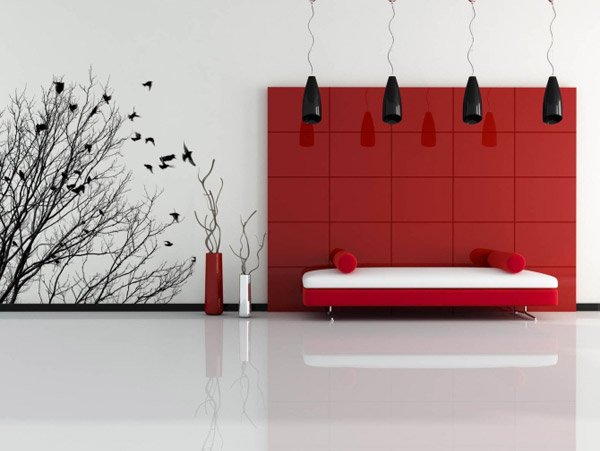 In this living room, white and red furniture and accents work well together. A charming wallpaper art worked well as the accent for this white wall.
Decorating with Squares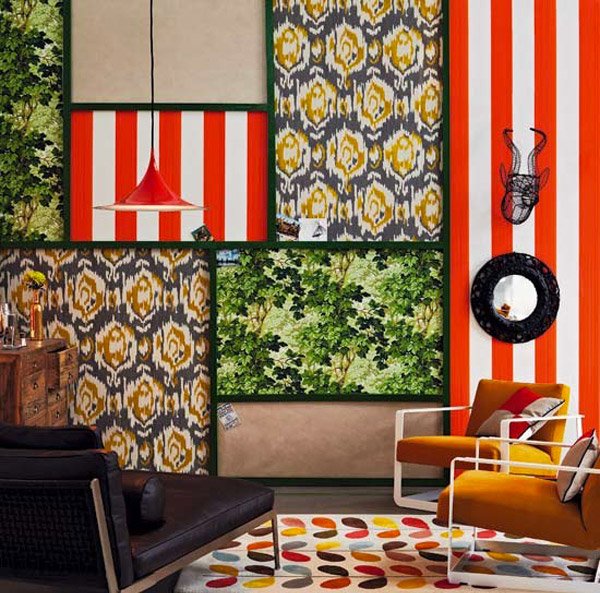 A mix of Seventies-inspired wallpapers in sectioned-off panels create an art gallery feel. The moss-green paint used to divide the papers helps to give definition.
Eclectic Living Room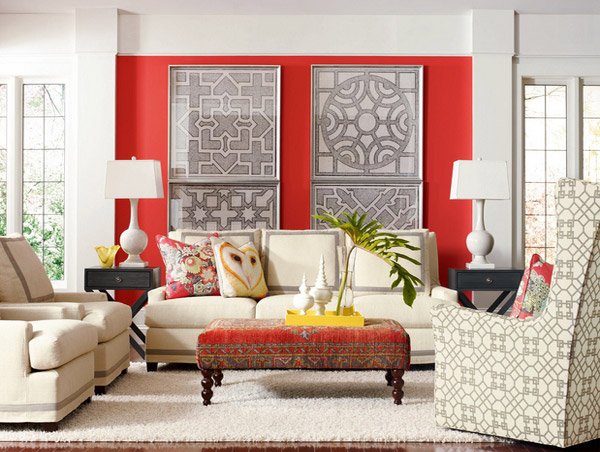 If you look at the details, you'll see that each element is related to another by color or pattern, and the elements are repeated. If you love this look, remember that the key to success is repetition (don't just include one piece that is traditional; encourage it to welcome a friend), and relate the pieces by use of color or pattern.
Home In Creve Coeur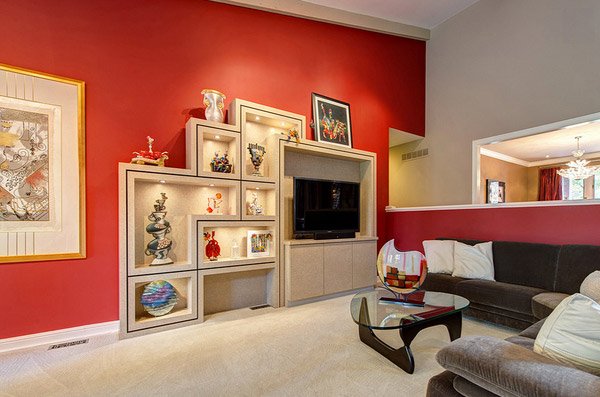 Another living room we have in our collection with a red colored accent wall. Something a lot of people try to achieve, and looking at this space, we know S&K Interior Designers did a great job!
Leather Modern Home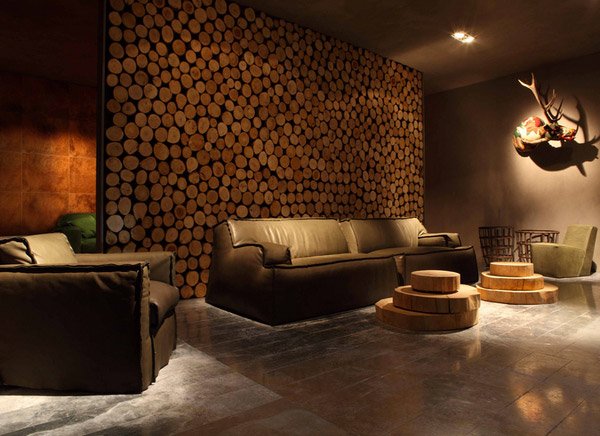 Well, technically this isn't about log storage, but it's so striking I had to grab your attention with it!
Modern Living Room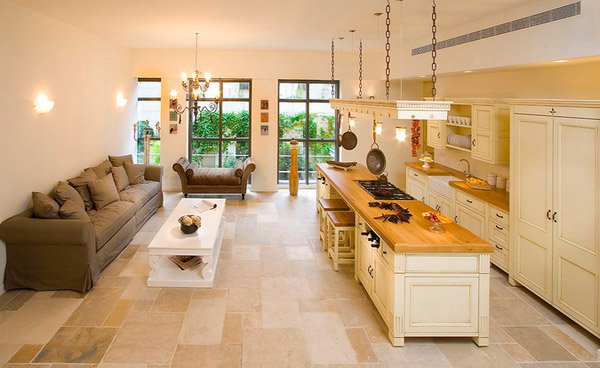 The saying should really be "cool as an eggplant." This dusty, greyish version is just so strong and laid back. It demands attention without screaming for it.
Beige House Living Room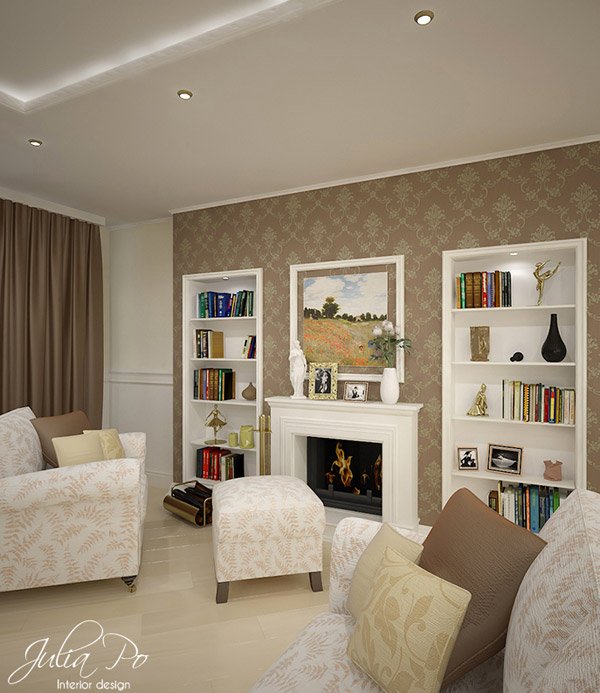 Beige printed walls draw the eye up, at once enclosing the space and giving a sense of airiness, making the perfect oasis in which to dot Martini-friendly seating.
Retro Living Room with Floral Wallpaper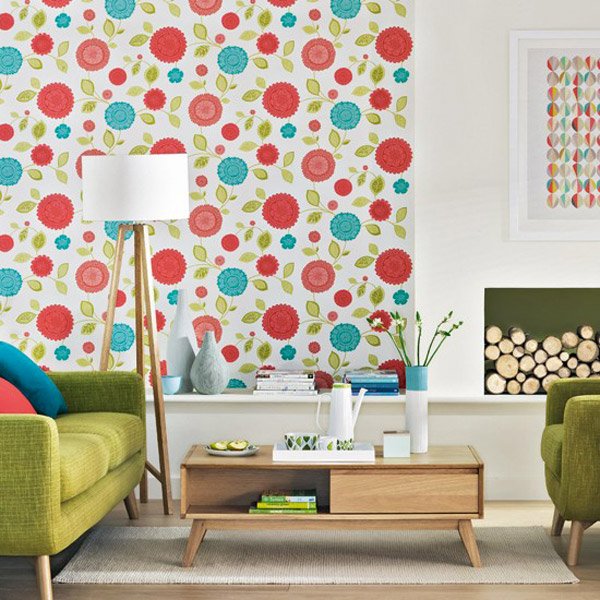 Mossy-hued greens, fine-grained wood and textured upholstery give this living room an authentic Fifties-inspired look.
Cream and Black Statement Living Room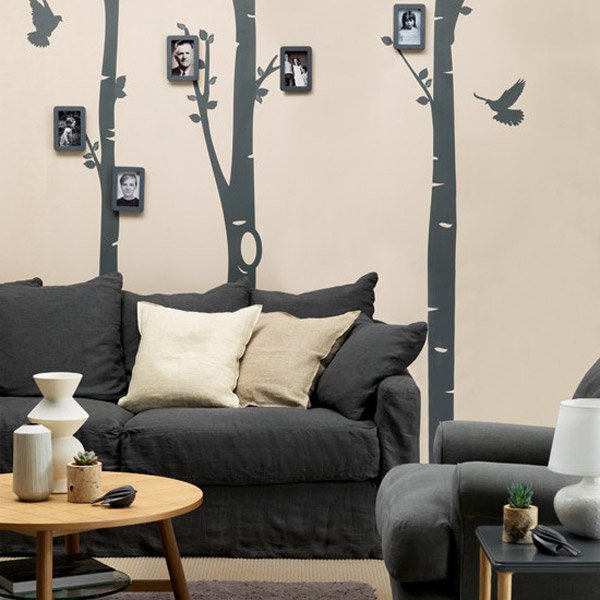 A blank space has been transformed with pretty tree wall sticker and photo frame display. The dark sofa, rug and wooden coffee table echo the woodland theme.
Before achieving the best wall accent you can actually have at home, you need to discover your ideal "special feature" wall. Accent walls work best when there seems to be a logical reason why a particular wall invites special treatment, compared with other walls in the room. We hope that you can determine the main reason for having an accent wall like the designers and homeowners we have above which we just featured in the 15 Pretty Accent Walls in the Living Room. Do check out the 15 Living Rooms with Interesting Mural Wallpapers for more inspiration.