15 Living Rooms with Interesting Mural Wallpapers
What a great Wednesday is it today? Weather seems to be so cozy for bumming the entire day. But not today, because we are excited to show you how modern times innovated the designs of wallpapers that are available in the market now. Hiring a painter to design your walls at home may somehow be costly, that was why wallpapers were even invented. Since people never tire of creating new things, new ways and new designs for all kinds of things, hence the new patterns for wallpapers.
We will be showcasing pictures of living rooms wherein the designs of the wallpapers are modernized, made even more realistic and pretty much deviated to the designs that maybe what the homeowners to see every day. Some even personalized wallpapers to be of their pictures to paste to their walls. Take a look at the modern mural wallpapers we have collected for you!
Coordonne 8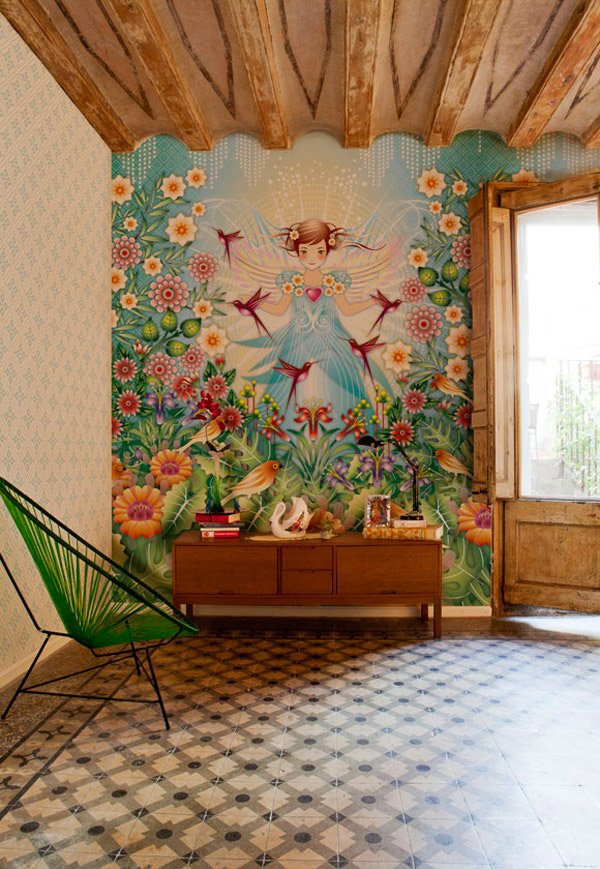 Catalina Estrada did a great job with the designs she created. This beautiful wallpaper seems like a wall mural and makes you imagine about fairies in the forest.
Femme Fatale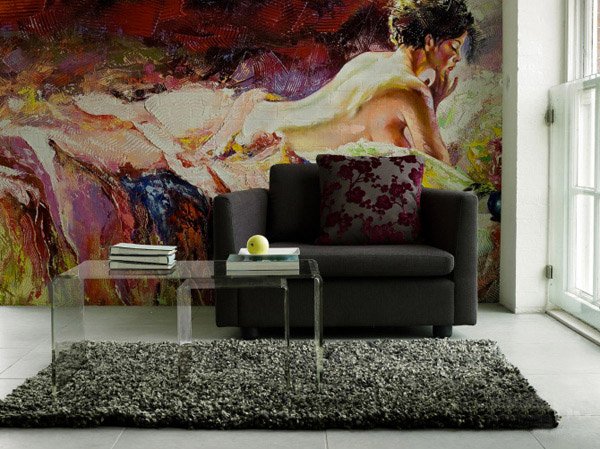 Who said only Rose from Titanic can have a painting as great as this? This wallpaper mural sure is fascinating!
Living Landing Image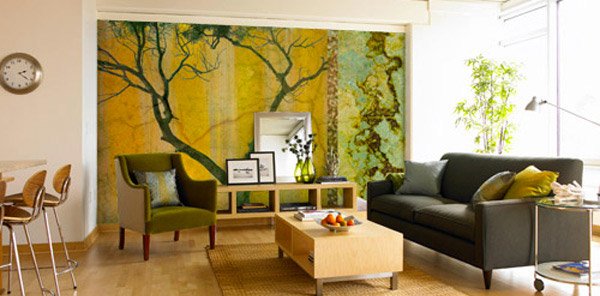 In our day and age, who said ancient trees no longer exist? This wallpaper design shows us more than what we can see out forests.
Living Room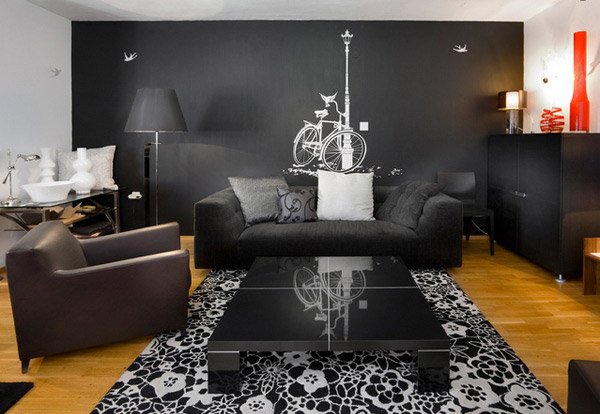 This contemporary designed living room that looks not just fashionable but also interesting – the street lamp and the bike with it is quite pretty to look at.
Old Town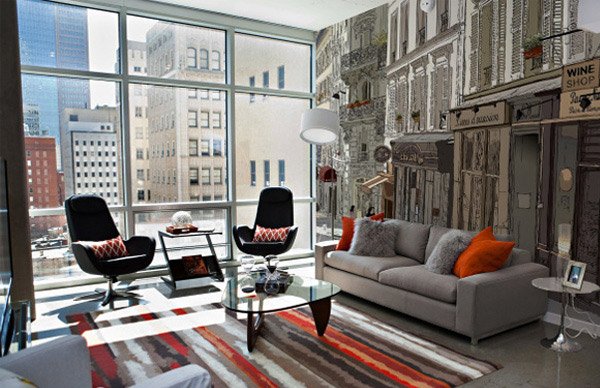 From the name of the wallpaper design itself – this one depicts how an old town looks like. Old establishments along the streets.
Suburb in Perspective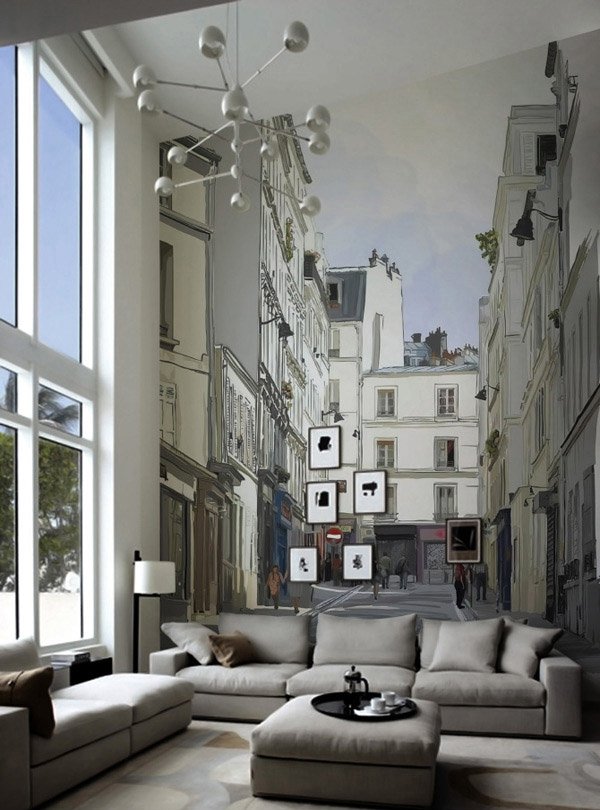 Looking at this wallpaper, it seems that the space is cramped in an alley. Pretty cute, don't you think?
Apartment Living Room Wall Murals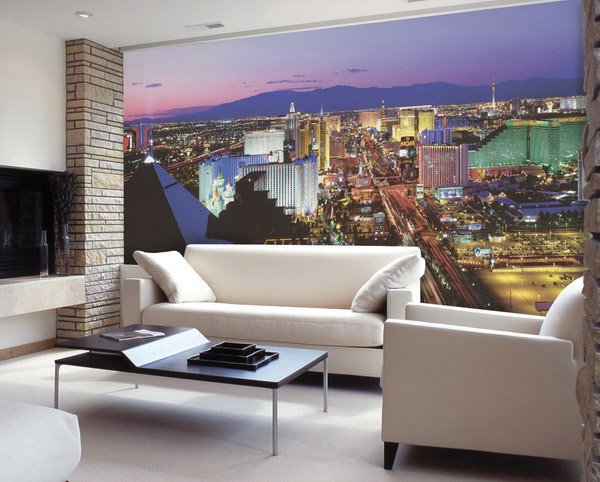 Even when you are living in place that is not so-urbanized, having this wallpaper design will let you imagine that you are living in one! The details are quite remarkable!
Paris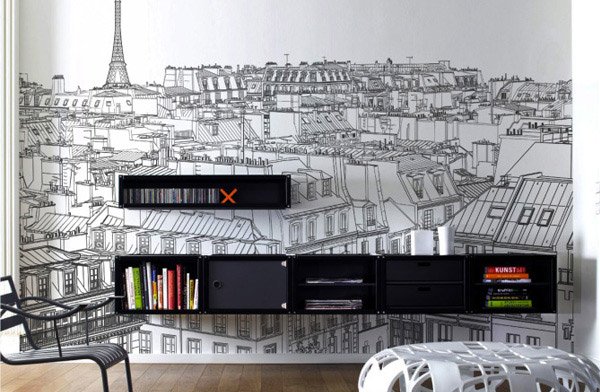 A look of Paris in this wallpaper that is like sketched directly on the wall.
Custom Wallpaper Design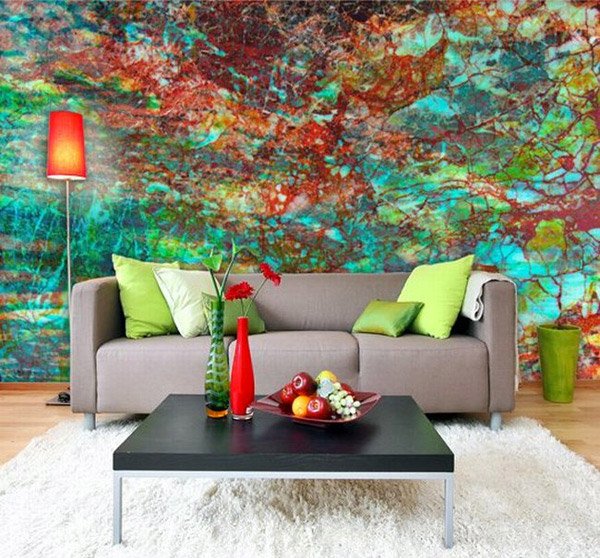 Wallpaper design also like one can be an abstract representation of a favorite painting. This design is conveying an emotion which is typical for people who understands art.
Old Map
This is an example of one vintage design that art enthusiasts admire. An example of an old map of the world. Pretty interesting for a common thing – the only difference is that it looks so vintage for an ordinary map!
Wall Mural Example 4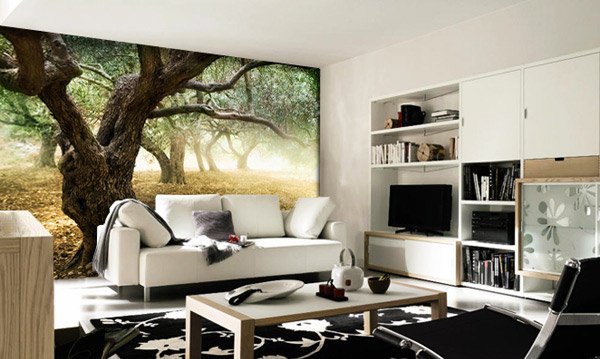 Another example of how old trees in forests can actually look it. Imagine just seeing these in NatGeo or Discovery Channel.
Wall Mural Example 5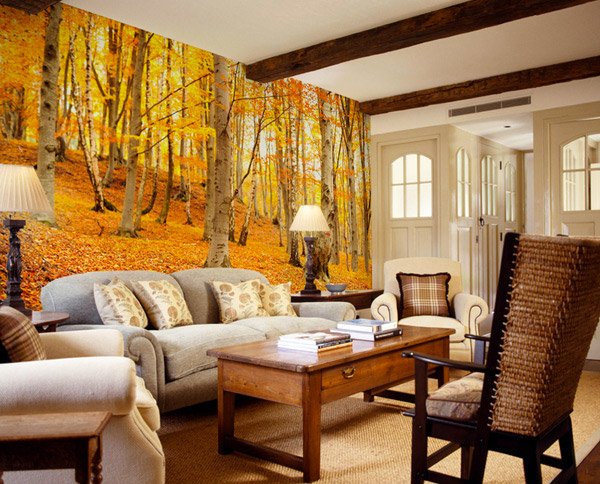 Here is another special design from Eazywallz. This design is an example of how plants look like during fall. Se pretty and somehow yellowish.
Coordonne 5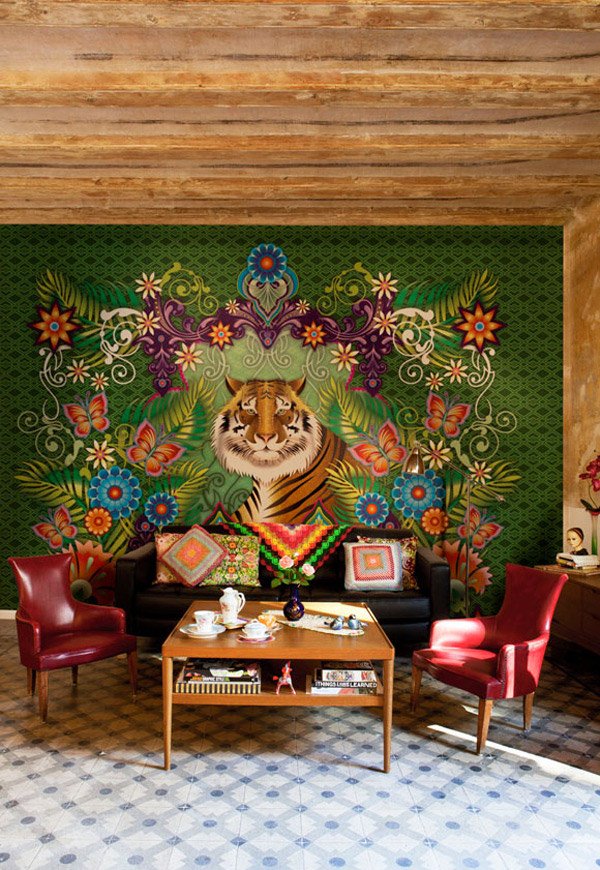 Look at this design showcasing a ravenous tiger! The exquisite detailing of the tiger plus the flowers around is one sure pretty design!
Eclectic Spaces
This is what we were telling you about – a wallpaper design wherein the owners of the loft wanted their picture as a wallpaper. This is possible since some people like enlarging their photos to look as realistic as possible.
Perla Vista Residence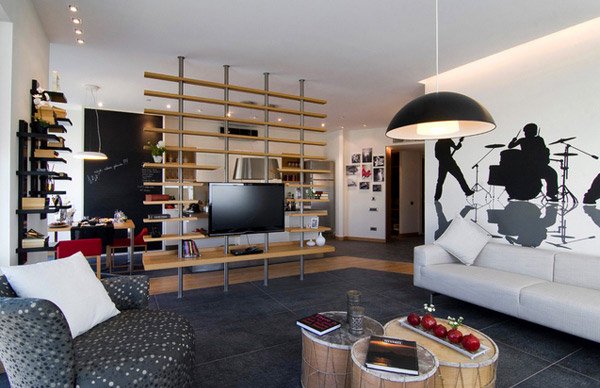 This wallpaper design looks stunning for music lovers who like losing themselves in musical stuff. This is one example – putting their favorite hobby on their wall.
There you have it, the 15 Living Rooms with Interesting Mural Wallpapers which covers from written prints to tree designs to even how a city looks at night! There are tons of possibilities with the designs that you can get for you homes! They are pretty, interesting, enticing, controversial and even intriguing – you just have to look around and imagine what you want to see every day in your own living rooms! Check out more at 15 Living Rooms with Printed Wallpapers.