15 Ideas for Asian Patio Designs
Most homes would have a patio for it is one way to make the outdoors space more useful. It can merely be a garden with a paved area, an outdoor dining area, a wooden decked seating area, or just whatever the homeowner wants to have for its outdoor area. Whatever is the use of the patio, it sure is one space that immediately becomes one of the homeowner's favorite because of how it unites with nature.
Today, we will show you some beautifully designed Asian-themed patio designs.
Expect to see some sculptures that are totally Asian – wood, bamboo, and other elements. We are sure that you will love these patios especially how they are lighted and decorated.
In the end, pick your favorite patio design and tell us why you love it!
Architectural Photography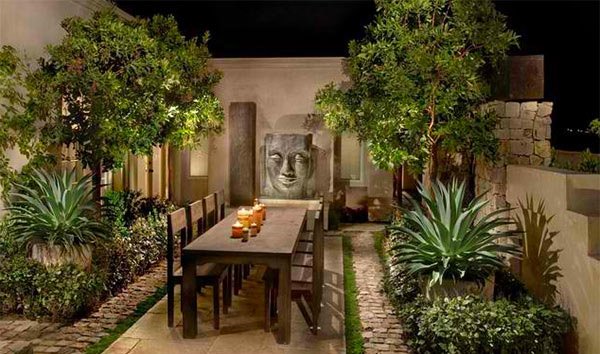 That wall sculpture in this garden became the focal point of the area as it set a dining table and chairs for outdoor dining and bonding.
St. Croix Residence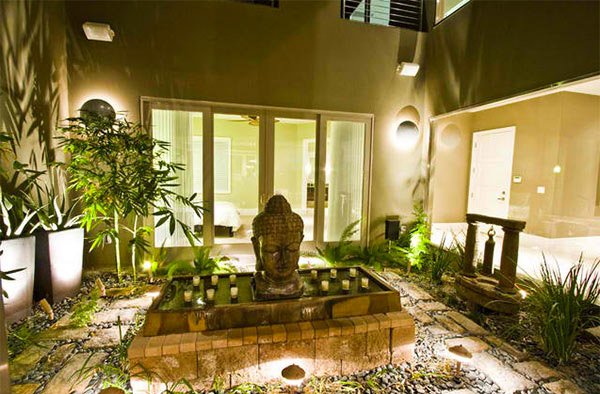 This small patio has a garden that will make one feel relaxed because of its Zen feel.
Ruess St.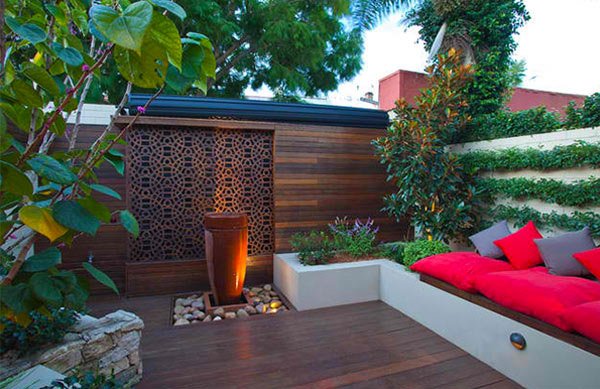 A wooden patio with a bench and planter in one. That wall decor on one side stroked that Asian look.
Chinese Antique Architectural Pieces
This house is filled with Chinese antique architectural elements from the architecture of the house as well as the patio. Seen here is an interesting wall decor made of concrete.
Greg Norman Drive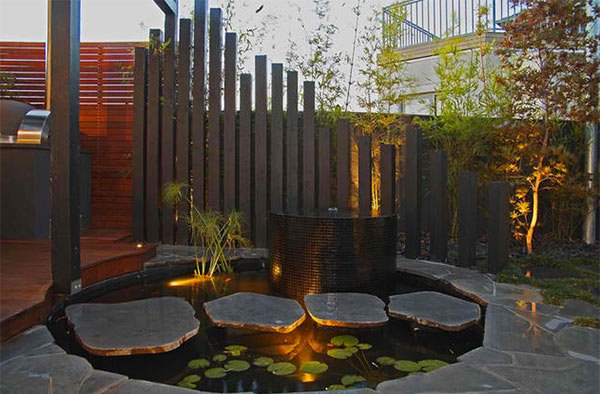 Playful and sophisticated combination of lines and patterns is seen in this patio. The varying sizes of the wood mimics the look of a bamboo.
Roscoe Village Retreat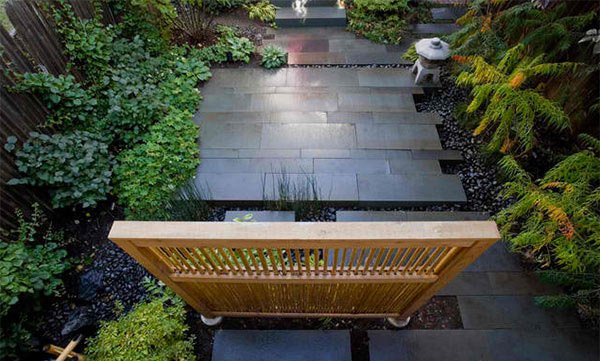 This partition in the patio is made from bamboo which is one highlight of this space.
Lost Tree Village, North Palm Beach, Residence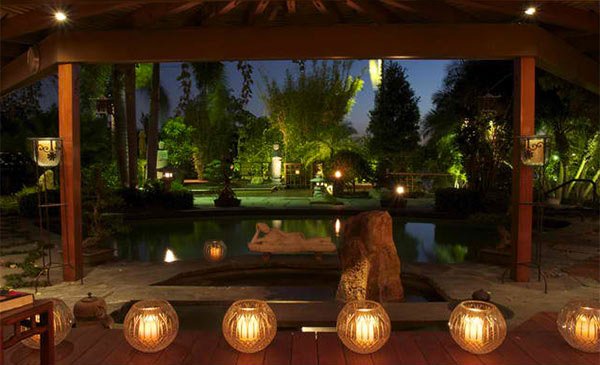 The patio looks lovely wherever you look because of the drama brought by the lights, sculptures and plants.
Fowler St, Camperdown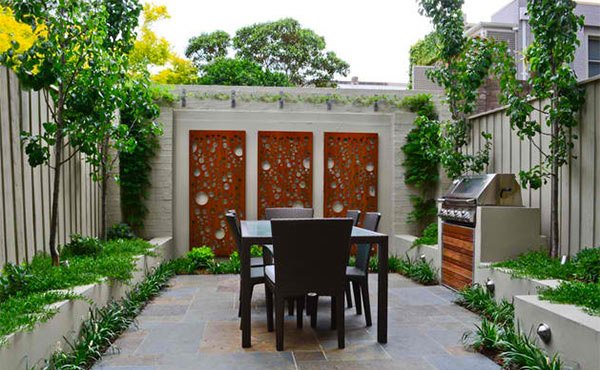 A small patio, yes but the design is extremely loud!
Larchmont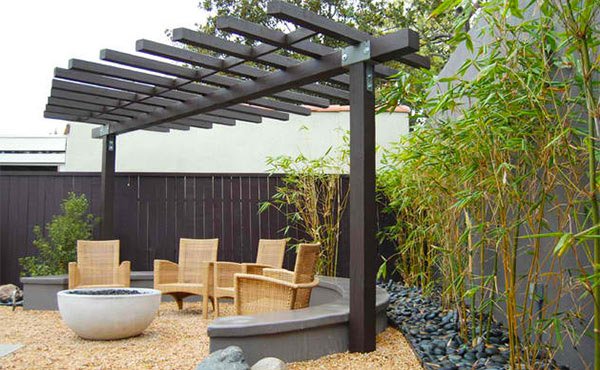 Bamboo on one side covered with gravel- this gives an Asian touch to this patio as well as the gray pergola.
Poolside Pavilion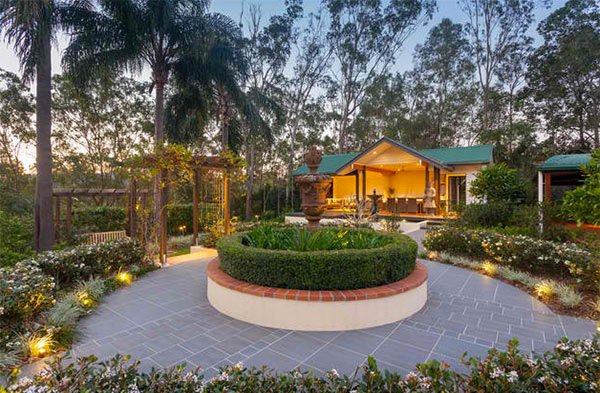 This is just one part of the patio. It is actually surrounded by many seating areas and a lovely lawn too.
San Dimas, Residence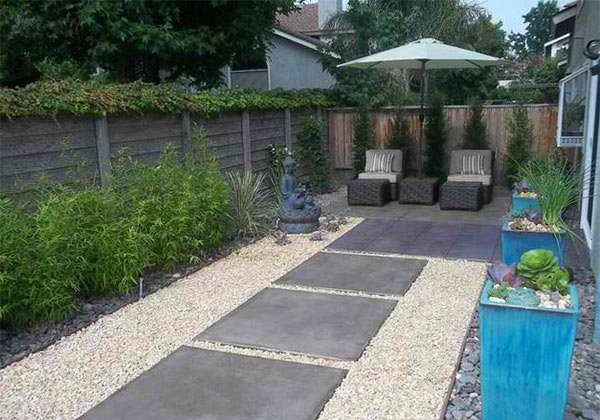 One look and you will know that this one has an Asian look from the colors and style.
Vale Park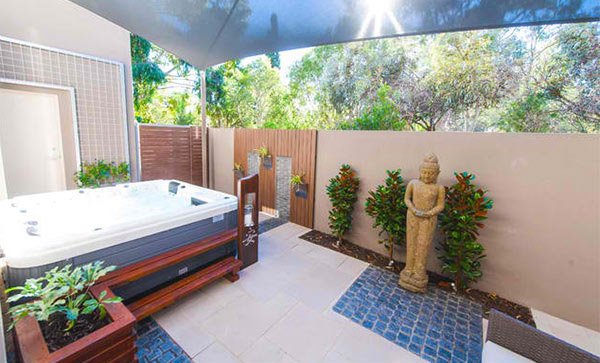 A covered patio with a spa in it. Spell relaxation!
San Francisco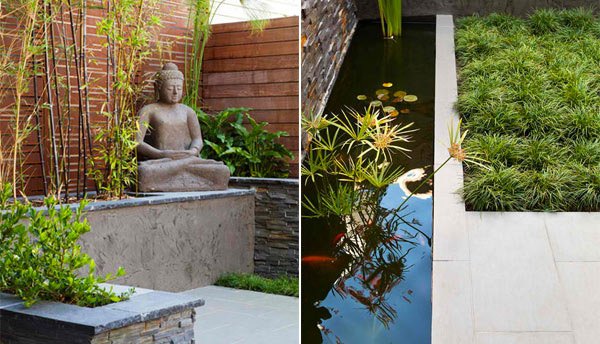 A water feature with koi fishes and a this sculpture- lovely Asian features of this patio!
Ten Residence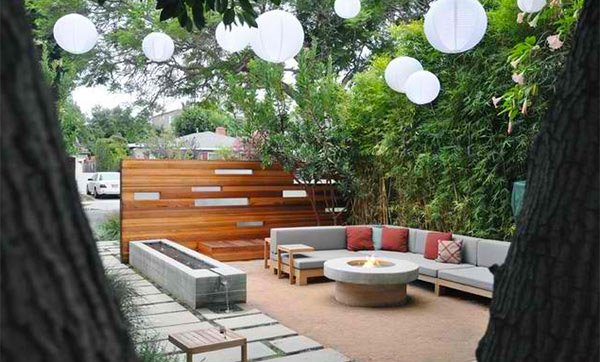 A family-friendly, versatile, sustainable outdoor environment that has a modern and Asian style in one.
Birmingham, MI Private garden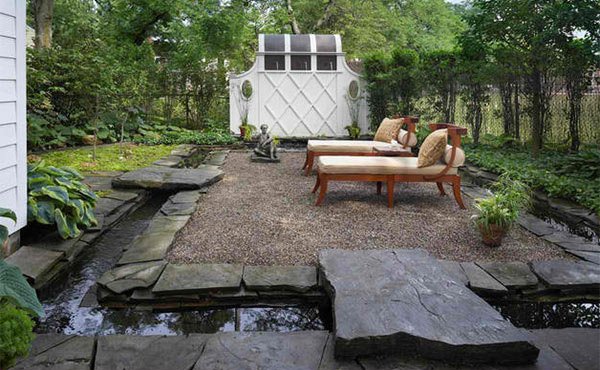 The most striking feature of this area is the moat with its large granite slab bridges that was created for a collection of prized koi.
What can you say? It isn't really hard to pull off an Asian style for the outdoor area even for a patio. Even merely adding koi in it would give it that aura. But commonly, bamboo and Asian sculptures will complete the look. You can also add some other features like a Japanese Garden bridge for more drama!