15 Backyard Landscaping Ideas
There are homes with yards around them and it would be better if these yards are treated with good landscape design.
A front yard should always be designed well since it welcomes the visitors and would also add beauty to the home's exterior. But the backyard is not left behind. It also needs good landscaping.
So today, we will be showcasing some backyard landscaping pictures. These are done in different manners and with different themes too. You can use these as inspiration is you are planning to landscape your own backyard. Take a look at what we have collected for you below:
Modern Landscape Design with Outdoor Fireplace NJ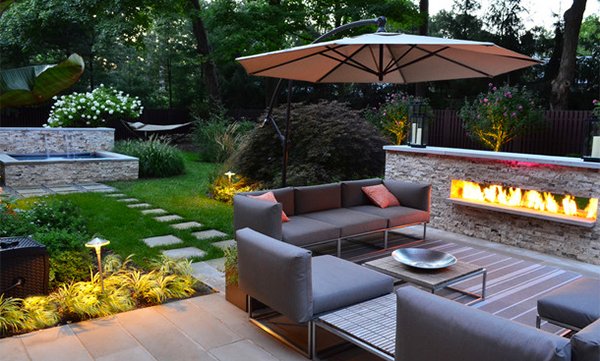 A small backyard looks totally stunning with a luxurious modern landscape design. Cipriano Landscape sure did a good job!
Citrus Bloom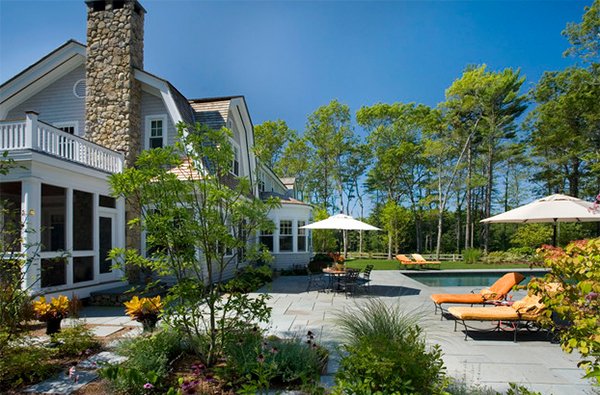 This sure is serene place to rest in the backyard. The traditional lines in it blends well with the surroundings.
Small Water Feature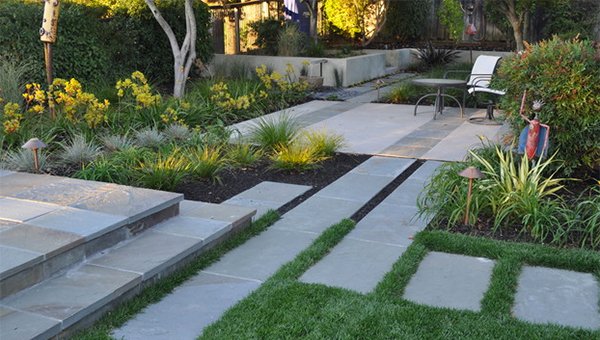 Blue stone and pebble colored concrete were used for the pathway. It creates a clear path towards different areas of the outdoors including this backyard.
Urban Oasis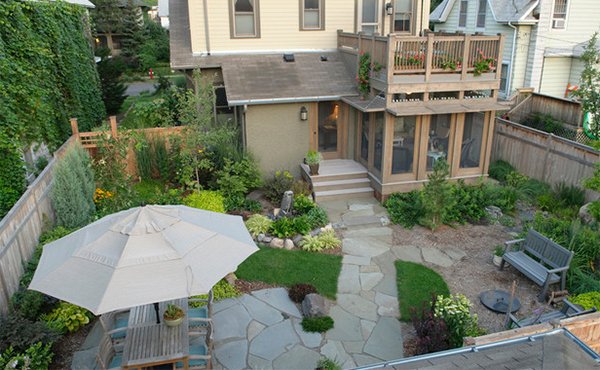 Even an urban home can get a lovely outdoor design like this one. You can notice that there are seating areas for dining and relaxation.
Urban Landscape Newport Beach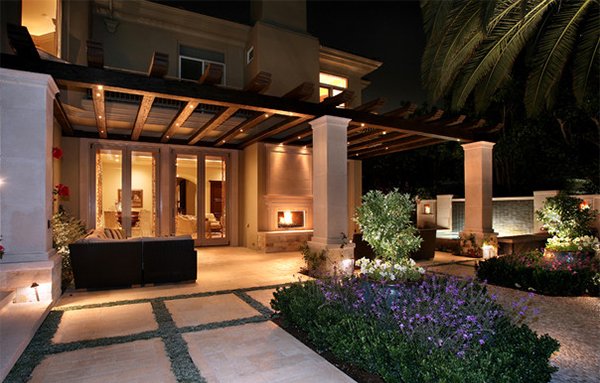 The pergola and the pathways matched well. A backyard can also be treated this way with lesser plants and more hardscapes.
Inver Grove Height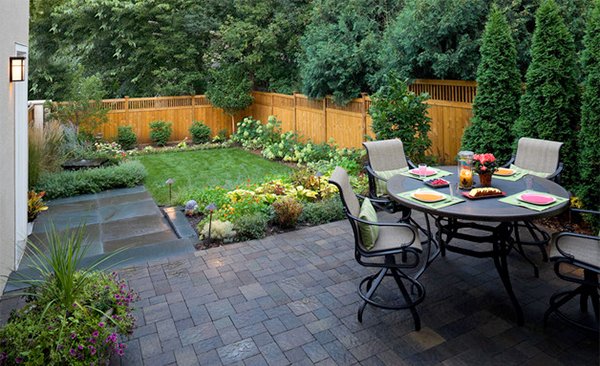 You will be fascinated that your background can no longer be boring with this kind of design. A pondless water feature adds life to this area especially with the flowing water in it.
Charleston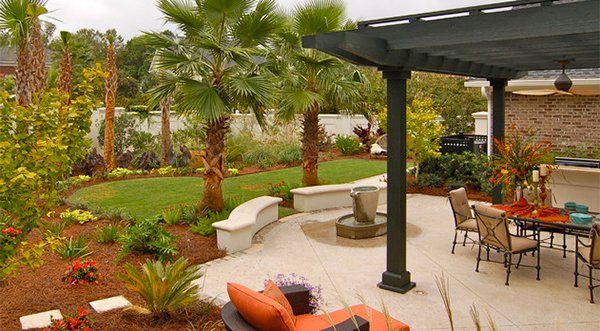 Anyone would want a contemporary landscape that is low-maintenance. Isn't this backyard beautiful?
Mill Valley Residence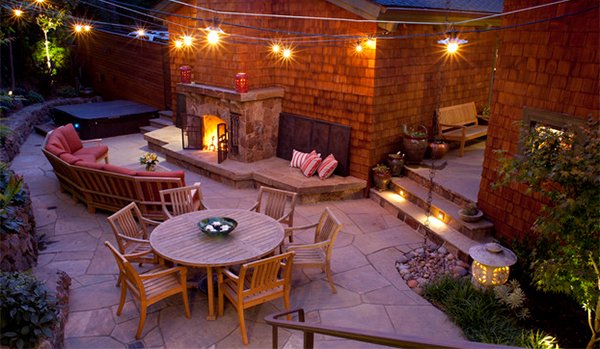 A fireplace, a water fall and stone covered flooring- this could be anyone's dream for a yard!
Landscape Design – Build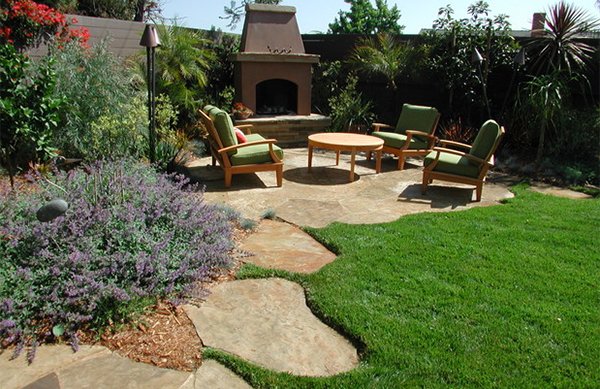 Here is another contemporary landscape. Apart from the fireplace, the curves on the ground adds a gorgeous touch to it.
SF Patio 04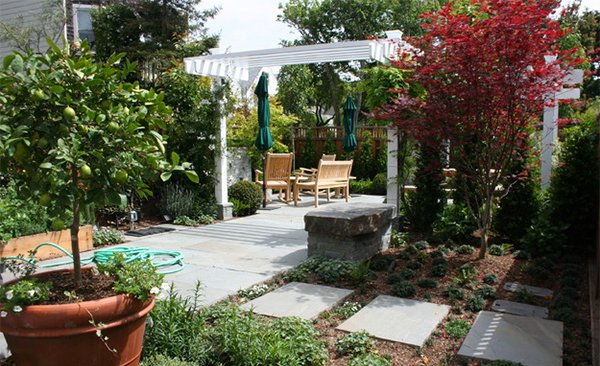 The Japanese maple tree in this backyard adds an Asian touch to it as well as the white pergola with fabric covering.
Persimmon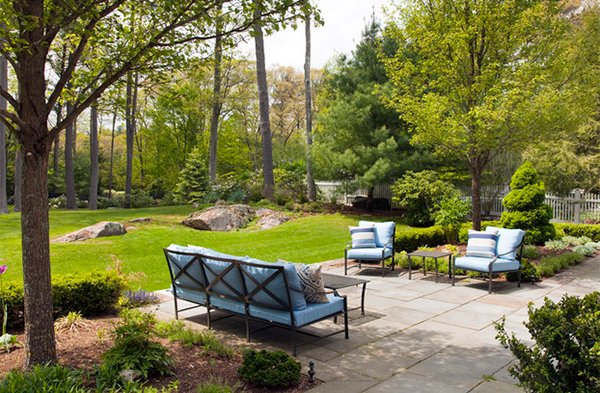 One would feel like in a park if your backyard is this spacious! The trees, bushes and the patio looked beautiful!
AMS Landscape Design Studios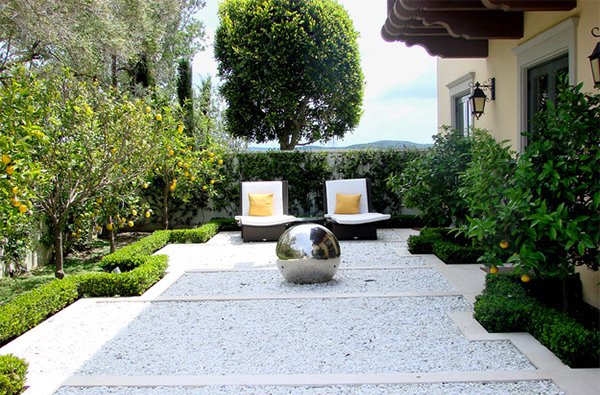 This gravel looks beautiful and very modern! The landscape designer opted to use bigger gravel to avoid it getting inside one's shoes.
Circle Fire Feature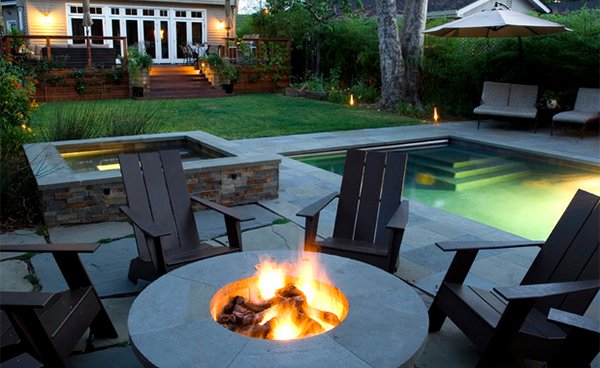 Who wouldn't want to get into a backyard this stunning? If your yard is spacious, you can have your own pool in it like the one in the image.
Spokan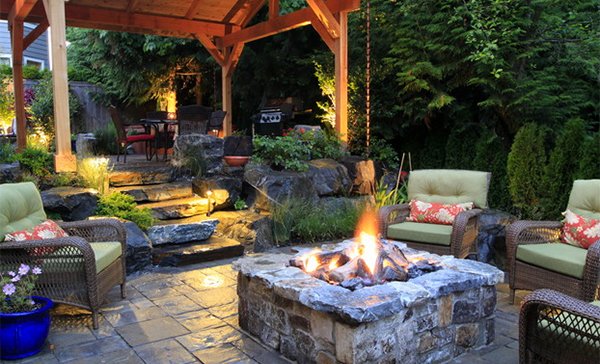 Fire, water and light were combined in this landscape. It is indeed perfect for a backyard. You would seemingly keep a gem on a private place like this!
Spanish Oaks Hacienda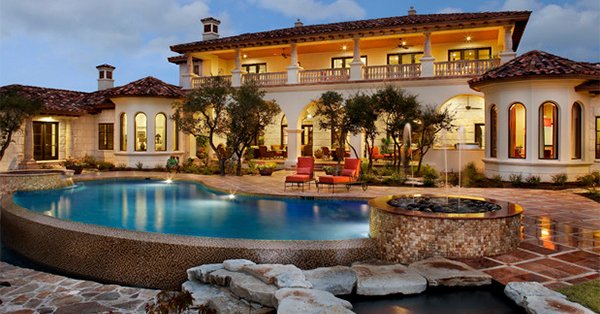 This Spanish home is already beautiful but when you get to the backyard, you can even see more beauty with the pool and the well-designed landscape.
Would you like to get a backyard like the ones above? For sure you want one! Get ideas and inspiration from the designs above. You can also consult a landscape designer so they can help you on what is the best desgin suitable for your space and theme. Aside from plants, you can also add some modern concrete hardscapes into it.