How to Choose the Right Kitchen Sink
When you are building your own home or you have decided to remodel a kitchen, you would need to purchase some kitchen fixtures and fittings like sinks and faucets.
You would need those in order to effectively use the kitchen area in preparing meals and cleaning the dishes. Sinks are always seen in the kitchen, without it, one would not be able to do a lot of kitchen chores.
Kitchen sinks come in different sizes, shapes and materials. Some also come in different installation types. In choosing a kitchen sink, you should determine first what your usage will be. This would be an important consideration is buying a kitchen sink.
So, to help you, we have provided some tips below on how you can choose for the right kitchen sink.
1. Know the different kitchen sink configurations.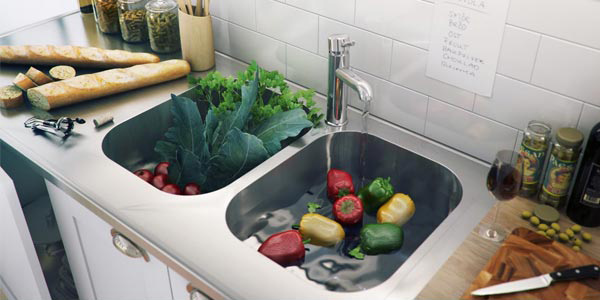 You will really not know what to buy if you are not aware of the type of sink you need.
You can choose if it is a typical single, large rectangular basin; the double-bowled sink with both sinks the same size for hand-washing and rinsing; or the double-bowled sink with one side considerably smaller, housing the garbage disposer. Or you might want three-bowl sinks in which two larger bowls flank a small, center bowl with the garbage disposer installed that is usually topped with a chopping board.
Know your needs so you can choose which among those mentioned you will buy.
2. Determine the kitchen space.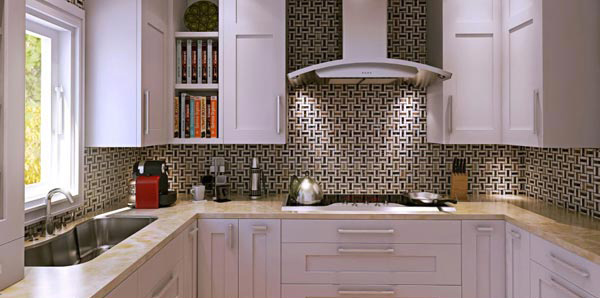 If your kitchen is large, you can go for larger kitchen sinks but do not use large sinks if your space is small. It will only eat up the space and you will not be able to work well in a limited area.
You can go for a pair of matching corner-square sinks or corner circles. It can be placed on an island or a bar sink for your wet bar. There are other different kitchen sinks of smaller sizes that you can use if there is limited space.
3. Choose the sink materials.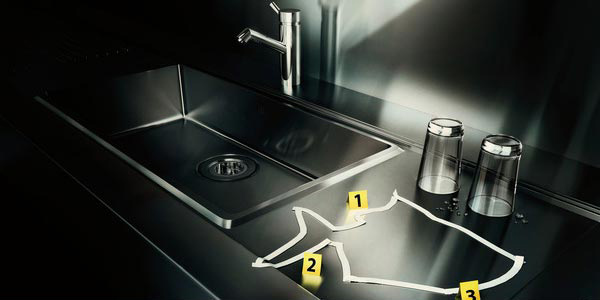 Kitchen sinks are made of various materials. It can be a shiny stainless sink, colorful enamel on cast iron, solid surfacing or quartz composite.
Stainless ones can give a contemporary look with its sleek lines and are stain resistant.
Enamel cast-iron sinks are more durable but also heavier which means the counter has to be able to carry it well. It comes in different colors and designs, too.
Solid-surfacing sinks are rimless and are seamlessly fused to the adjacent solid-surfacing counter that creates a contemporary look and requires an expert for installation.
While the quartz composite sink gets realistic granite look and is also both stain- and scratch-resistant.
4. Choose a shape.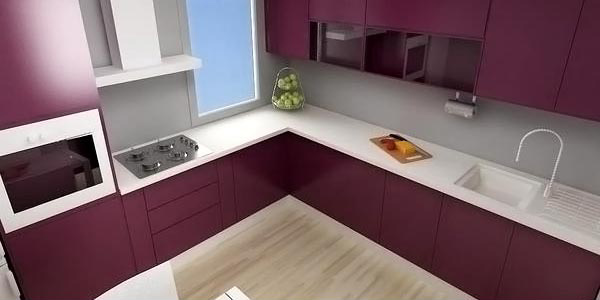 Your space could tell what shape would be good for your kitchen sink. But you can also try to consider the design concept of your kitchen so you can choose the shape.
Some also looks into the function and usage of it. There are various shapes for kitchen sinks although the most commonly used are rectangular in shape. There are also circular sinks, kidney shaped and others.
5. Know the size.
You will surely fail if you bought a sink without knowing if it would fit in your counter. Measure the area where the sink will go.
Make sure to take the dimensions from left to right and from outside edge to outside edge. Allow at least 2-3 inches on both sides for mounting the sink on the counter. Just be sure that you can get the right measurement.
6. Know the installation type.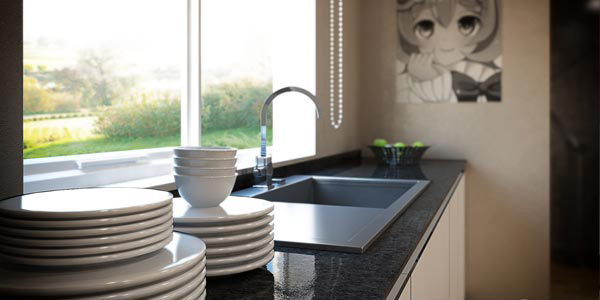 The manner of installing a sink would greatly affect on how it will look and how it can function. So, you better have an idea on these installation types.
There are self-rimming or drop-in sinks that are mounted above the counter have a built-in visible rim on which the faucet sits.
Undermount or recessed sinks are usually used to create a glamorous appeal and superior function. It is installed from underneath the counter and would not have a rim.
Tile-in or tile-edge sinks are designed to mount flush with tiled surface and would have a grouted sink edge. An apron or farmhouse sink could give a traditional farmhouse look with exposed decorative panels.
7. Determine the number of bowls you need.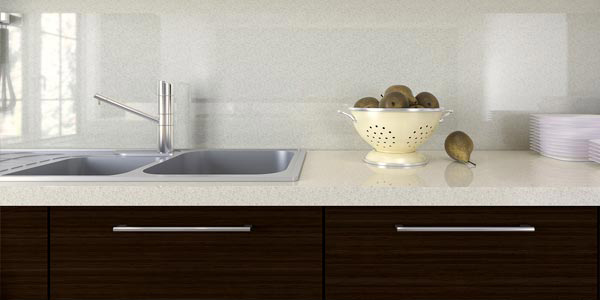 In this one, you have to know how you are planning to use the kitchen sink. There are sinks of one bowl, two bowls or three bowls. It can also be either deep or shallow.
Single bowl sinks are basic, but can be purchased with a depth of up to 10" or 12" and would be apt for merely washing the dishes.
Two and three bowl sinks allow for multi-tasking. You can rinse or store dishes in the large bowl, and use the small bowl for a garbage disposal or to rinse vegetables.
8. Know the number of faucet holes.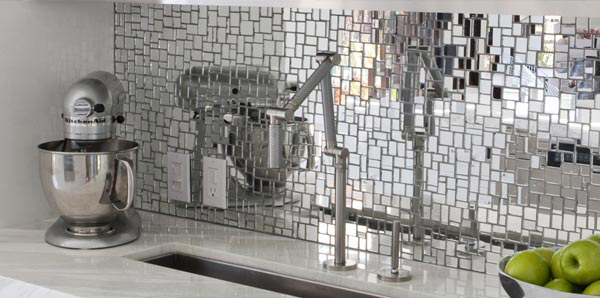 If you opted to use drop-in kitchen sinks then you would have to choose the ones with the right number of faucet holes.
One hole allows for a single handle faucet.
Two holes can give you an option of placing a soap dispenser, side spray, hot water dispenser or cold water dispenser.
Three to five holes are for faucets with separate hot and cold handles and could also let you place some accessories.
9. Check the features available.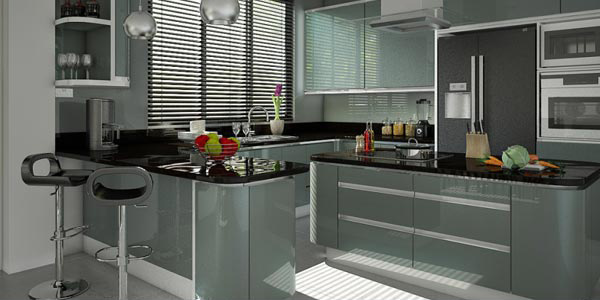 Some kitchen sinks offers a variety of features that can be of help to your kitchen usage. Some has spillway available for 2 or 3 bowls sink that would prevent water from getting into the floor. Clamps are also seen in some sinks that allows trouble-free installation. Others have rear drains giving more space below the sink since the pipes are found further back. A rim seal is found on other sinks that will prevent water from infiltrating beneath.
There are also features like sound deadening pad which will prevent any noise while you wash your pans. Aside from those mentioned, there are still other features of sinks that will amaze you.
10. Determine your budget.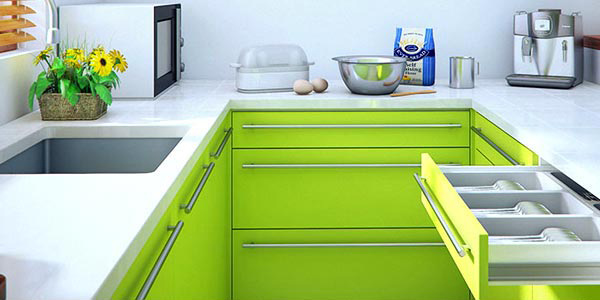 When we speak of buying, this one would always be important for you will not be able to purchase items without money. So, look into how much you can actually allocate for a kitchen sink and how much you can afford.
This way, you will be able to buy a sink that not just fits your countertop but also fits your budget.
Buying and choosing a sink would be challenging if you do not have the aforementioned knowledge. You might end up choosing the wrong one which would make you spend money to get the right sink. So, bear in mind the aforementioned tips so you will be guided in a choosing a kitchen sink. You can also look into other kitchen design tips that could help you to achieve the kitchen you desire.